We engage & develop email audiences to grow your business
Who we've helped

Arguably the first established online marketing channel, email marketing remains one of the most powerful digital tools at a business' disposal. Today, as well as offering the opportunity to grow large, truly-owned audiences that can be reached easily, developments in targeting and automation mean businesses working with an experienced email marketing agency can create a more personalised experience, better suited to what customers want and capable of driving more revenue.
As an agency, we've been deploying email marketing campaigns since 2013. As the technology that manages email has evolved, we've grown. We understand what now motivates customers to subscribe to your mailing list and we know how to maintain a relationship with subscribers while getting the most value from them.
That's why we've been managing some of our clients' email marketing for years: we've helped them use email to scale their online business.
What we do
| | |
| --- | --- |
| Email acquisition strategy | Customer lifetime value reporting |
| Email acquisition ad campaigns | Real-time reporting dashboard builds |
| Copywriting for email acquisition ads | Database management support |
| Acquisition ad split-testing | On-going optimisations & consulting |
| Webhook integration support | Image editing ad campaigns |
| Email audience segmentation | Behaviour email automation |
Some of the campaigns we've worked on…
Leveraging eCRM Tools' Capabilities
We work best when we work closely with our clients to develop a comprehensive long-term email marketing strategy that uses eCRM (e-Commerce Client Relationship Management) tools and includes eCommerce integration, clever automation, and on-brand outbound messaging.

At every stage, we're drawing on our experience of helping top lifestyle and outdoor brands with email marketing. From writing refined subject and body copy to creating optimised email designs, we're proud to offer a premium email marketing service that's informed by years of premium email marketing work.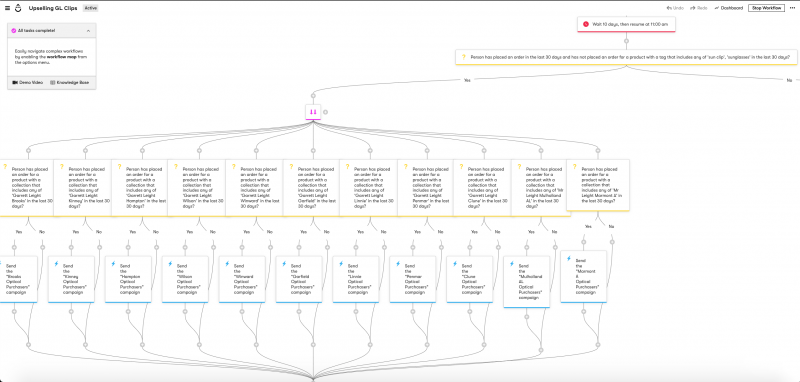 How we can help you
Want to grow your email audience?
If your emails reach more of the right people, your email marketing is going to be more effective. If you want to get more out of email marketing, you'll need to grow an audience of targeted subscribers. But with so many businesses vying for customer emails, and with customer attention more limited and personal data increasingly protected, where should you start?
When we help clients grow their email audience, we listen to what they have to say first, assess their budget and time restrictions, find out about their target customers, and prescribe an approach that's tailored to them.
That could mean thinking up a campaign that will gain targeted subscribers in a short space of time, or we might suggest a longer-term content marketing and organic email subscriber acquisition campaign. Either way, once they're happy, we execute it and feedback the results to them using only the most tangible of metrics.

Want to get more value from your subscribers?
If you're using email marketing solely for bulk broadcasts to your subscribers as a whole, you're missing out on so much of its potential.Advanced eCRM tools feature personalised segmentation and automation as well as deep eCommerce integrations that will help your business grow by getting more value from its subscribers. Behaviour triggered campaigns could be making your new subscribers aware of your most important products. Product-specific automations could be converting your recent first-time customers into your most valued regulars. The number of possibilities are vast and impressive.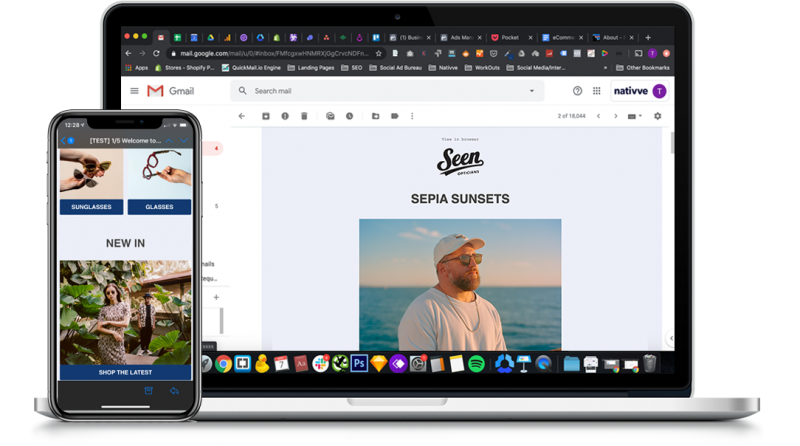 As your email marketing agency, we'll learn about your subscribers. We'll find out about their behaviour and habits and work with you to build campaigns that couple that insight with our experience and understanding of up-to-date eCRM practices. By doing that, your email marketing will be driving more revenue.
---
Let's talk about email marketing
---
Some of our clients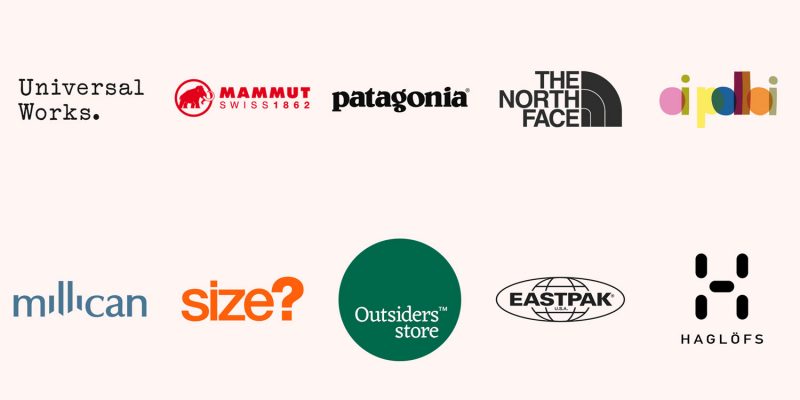 Seen Opticians – Owner:
"We started our partnership with Nativve in late 2015/early 2016. At that stage, Seen was a retail store with a poor eCommerce offering. Although we created good marketing content, it was inconsistent in appearance, timing and quality.
Working with Nativve, the first thing we tackled was a clear objective to grow the online business and how to position it alongside our successful bricks and mortar store. This was followed by producing a consistent marketing brief involving content creation, brand appearance and delivery. These objectives were delivered on time, on budget and to a very high standard.
The final piece of the puzzle was advertising. Nativve guided us through a plan across the social channels as well as our first ventures into influencer marketing. Due to our budget, this was achieved over a steady timeline and I'm delighted with the results.
We have seen BOTH our online and retail store grow immensely over the last 4 years. In-store sales have increased almost 50% with proven increase in clients attracted by the strategies implemented by Nativve. Online sales growth has been HUGE.
In January 2016 eCommerce accounted for 2% of our total business sales. Now, it is just over 20% of our total sales. That's 10x! Every online metric is growing in the right direction – traffic, leads, database and ultimately sales. I feel like Tim and Briony are partners in my business. Their service and creativity has taken the business to a place I could not have taken it to alone. I would highly recommend them to anyone looking for a digital partner to help grow their business. Seeing the other projects they work on is mightily impressive too and long may that continue…"
---
Let's talk email marketing