Growing a Targeted Email Audience for Millican
Coordinating with key wholesalers to drive brand awareness and obtain high-value email sign-ups.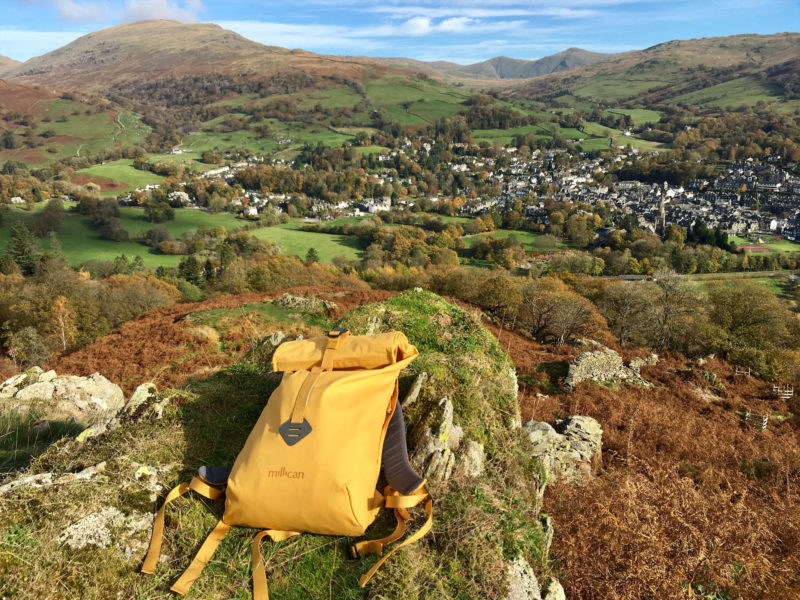 We helped sustainable bag brand Millican grow their email subscriber list dramatically in a short space of time, delivering almost 300% of the target number of sign-ups.
Like all retailers, the period encompassing Black Friday and Christmas is key for Lake District based luggage brand Millican. However, instead of a traditional discount-based Black Friday campaign that ended as soon as those promotions were over, the strategy here was to build a solid foundation that would drive sales throughout the whole period.
We worked with Millican to develop and implement a campaign that would not only increase awareness and engagement, but that would deliver email sign-ups. As with the brand and retailer collaboration we'd previously completed for Millican with Oi Polloi, they wanted to reach a highly relevant audience, this time one that could be re-engaged and targeted in the run-up to Christmas. The goal set was to obtain 1,500 sign-ups during a two-week campaign.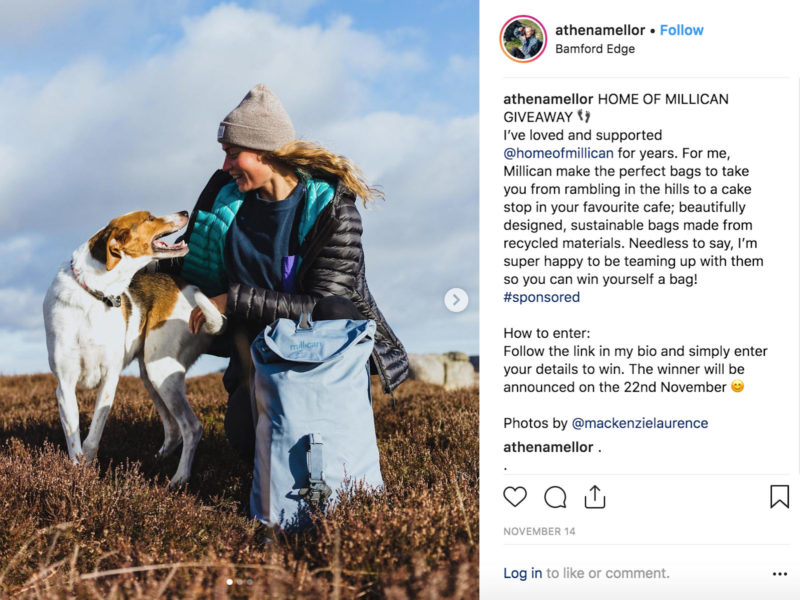 How we did it
Our strategy involved a competition to win one of Millican's best-sellers, the 'Smith The Roll Pack' rucksack; when they entered, users had to submit their details and agree to be added to Millican's email list. In order to drive traffic to a landing page, we set up social media advertising campaigns and employed social media influencers to promote the competition via Instagram.
We didn't want just anyone to join the email sign-up list though. We knew that we would deliver the most value if those who subscribed were actually potential customers. To identify those with a clear interest, we set up a preliminary ad phase involving a video about the Millican brand. Those who viewed a significant portion of the video could then be used as an audience for our main ads promoting the competition. Additionally, using our knowledge of and connections within the outdoor apparel community, we carefully selected influencers who would have the most reach and impact within our target demographic.
Yet the Millican competition formed only part of our overall strategy. Again utilising our extensive connections in the industry, we partnered with two of Millican's key wholesale accounts to run concurrent competitions for their audiences too. Similar email sign-up competitions were set up for Outsiders Store and George Fisher (and were also promoted with social media ads), while Proper Mag hosted an Instagram 'follow-to-enter' competition to drive audience growth on theirs and Millican's channels. Advanced targeting was employed to ensure that all these audiences did not overlap, and any given customer would only see one competition.

What happened?
This innovative approach delivered exceptional results for Millican. The campaign increased awareness of the brand, with social media adverts put in front of 157,954 people and influencer content reaching in excess of 30,000 people. Even more significantly, the three email sign-up competitions delivered a total of 4,411 new subscribers to Millican, almost 300% of the original goal. The benefit provided to wholesalers, who obtained the email sign-ups from their individual competitions, strengthened those relationships and promoted the Millican brand through their channels as well. All delivered on-schedule and in plenty of time for Christmas.
Could we help you create similar results with a project you have coming up? Get in touch to arrange a chat.
Subscribe to our newsletter