Patagonia's Worn Wear Surf Tour: Social Media Case Study
Working alongside Patagonia to promote the European leg of their Worn Wear Surf Tour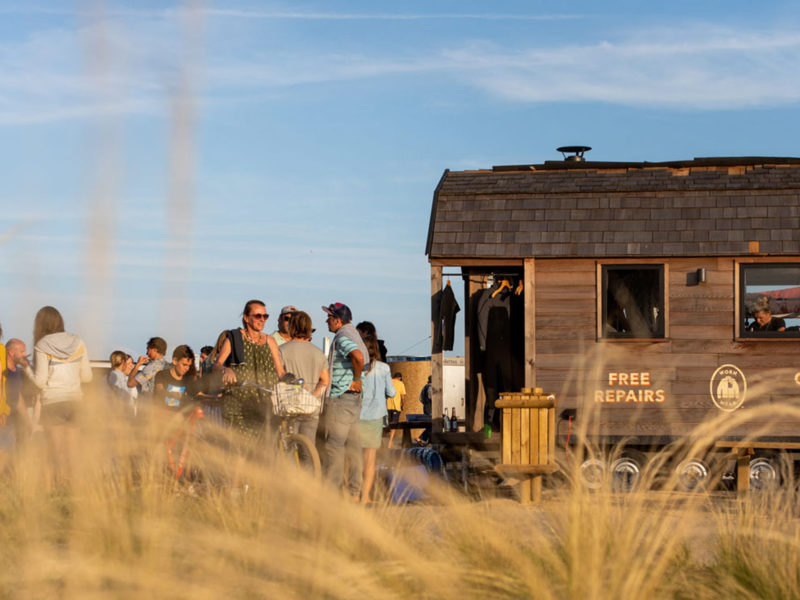 In the summer of 2018, we worked alongside Patagonia to promote their European Worn Wear Surf Tour. Worn Wear is an initiative that Patagonia has run for years which involves setting up events across the world where people can bring along their tired and pre-loved outdoor gear and get it fixed up by the Patagonia Worn Wear crew, for free. It doesn't matter what brand the gear is, Patagonia will do their best to fix it up and get it back in action.
This summer saw the return of the Worn Wear Surf Tour, an iteration of Worn Wear that predominantly stops on coastline locations and encourages people to also bring along their busted and broken wetsuits. Multiple events, talks and launch parties were also planned throughout the tour. Tour stops were scheduled for seaside locations in the south of the UK, France and Spain.
Our job was simple, to make sure that the events were packed out and that there was always a steady stream of repairs for the Worn Wear crew to fix.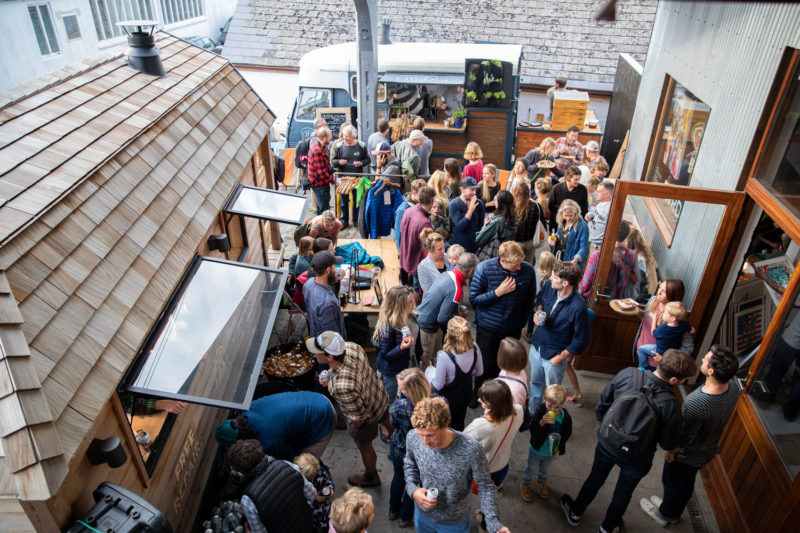 How we did it
We promoted the Worn Wear Surf tour using a variety of different advert types via both Facebook and Instagram. These included static and video event adverts on Facebook and Instagram, in-feed adverts and Instagram stories as well as boosted organic Facebook posts.
Part of the campaign was focused around 'repair events'. These were recurring dates where repairs would take place at specific locations such as Ho House in Newquay and La Surfing in the South of France. These adverts were linked to Facebook events which we needed to create a buzz around and generate event responses so that plenty of people were turning up to get their gear repaired.
Another element of the campaign was to promote additional events that would be taking place on the tour. These included launch parties and talks with guest speakers such as surfers, Keith Malloy and Greg Long. We took legacy data from work we had done with Patagonia as part of their surf campaigns and used it to build the most relevant and engaged audiences we could to ensure that our adverts were hitting the right people and we were getting the best return on investment from the advertising budget.
Subscribe to our newsletter

What happened?
The combination of targeting the campaign at pre-defined surf audiences as well as utilising a combination of assets and adverts types meant that the Patagonia Worn Wear Surf tour was a great success, with packed out events and impressive turnouts for Worn Wear repair days.
Adverts for the tour were put in front of 4,694,206 people across Europe via Facebook and Instagram advertising. People engaged with the adverts 256,574 times, and 16,863 users clicked through to the surf content on the Patagonia website. Promoting the events through Facebook was very effective, with social adverts responsible for 66% of all event responses in France/Spain, and the UK. All engagement generated around these events also allowed us to further feed into our ever-growing Patagonia Surf audience, ready for the next campaign.
Could we help you create similar results with a project you have coming up? Get in touch to arrange a chat.