Patagonia's Digital Marketing Agency
How the ethical outdoor brand has changed digital marketing, led the charge toward cause-based business and how we've supported their campaigns
Since its inception in 1973, Patagonia's rebellious, environment-first approach to business and marketing has set it apart from other outdoor and apparel brands. From replacing their hugely successful climbing piton with less-harmful aluminium chocks in the early days to dropping the seminal Don't Buy This Jacket ad in the consumerist chaos of Black Friday, Patagonia has repeatedly shunned the path of pure profit in favour of making the business better: more environmentally friendly; fairer for employees and workers; better quality, longer lasting products for customers.
Today, with environmental issues at the forefront of most customers' minds and buying habits, it's hard to overstate Patagonia's impact on branding and marketing. Along with the likes of Ben and Jerry's, Lush, and Tony's Chocaloney, they've led a charge towards purpose and cause-driven marketing that's now almost ubiquitous. This new approach counts positive, societal change as a KPI alongside more traditional values and in the process it earns the brands an army of dedicated, passionate customers.
As more brands come under pressure to stand for something, to do more good than harm, Patagonia has created a blueprint for how to do it right.
Patagonia Europe's Marketing Agency
Based out of Sheffield, UK, Nativve has worked as Patagonia's marketing agency since 2015.
Initially, this was with the UK team. It was an exciting time for Patagonia and we helped them continue to grow their UK audience by providing support for localised retail collaboration campaigns, supporting NGO campaigning, and helping to launch the first UK stores in Manchester and Bristol.
More recently (since 2016), we've worked with Patagonia Europe. This has involved implementing complex, multi-platform digital marketing strategies for some of the brand's biggest campaigns in the region. As well as product and store launches across a host of platforms, we've supported huge environmental projects like the Save the Blue Heart of Europe and Shell, Yeah! campaigns, established processes for ongoing NGO support, and helped them continue to prosper on newer ad platforms after the team made a stand against Facebook and Instagram (Meta) and stopped paying to advertise on the platforms.
Patagonia Store Launch Marketing Campaigns
In 1973, in a meat-packing plant somewhere in Ventura, California, just down the road from Chouinard's original blacksmith shop, Patagonia opened its first-ever store. Since then, the company has grown quite a bit. It's now a global brand with a global footprint and, as a result, it has offices across continents and over 70 stores throughout the world.
Like any store, the opening of one of Patagonia's new retail spaces needs to be backed up with a strong digital advertising and marketing strategy. We've worked with Patagonia Europe on the opening of several key retail sites in Europe, from Bristol to Berlin, each time developing and deploying a digital marketing and paid social strategy that got people through the doors for launch events and grew a dedicated, local community around the store and Patagonia's products.
Launching Patagonia's Manchester Store
Between 2010 and 2016, Patagonia's sales more than doubled. In 2017, the brand sought to build on this surge of interest and open a national flagship store in Manchester, eventually opting for a site on King Street in the city centre.
Ahead of the launch, Patagonia approached us for help developing a digital marketing campaign for the store opening. As well as building awareness, they wanted to put the brand's mission statement at the heart of the campaign and engage local people by building an authentic community around the store that would ensure its long-lasting prosperity.
Find out how we got on. Read the Patagonia Manchester Store Launch: Social Media Case Study.

Launching Patagonia's Innsbruck Store
Situated up in the alps, Innsbruck is the go-to place for Austrian outdoor enthusiasts. There's excellent skiing and snowboarding in the winter and when it's a bit warmer, there are plenty of opportunities for hiking, climbing and mountain biking. In other words, it's the ideal place for a Patagonia store.
Surprisingly, there wasn't one before 2019, when Patagonia approached us to help support the launch. As the first store in Austria for the brand, it was vital that we built up an engaged local community prior to the opening and made sure the launch event was highly anticipated so the store would hit the ground running.
Find out how we got on. Read the Patagonia Innsbruck Store launch case study.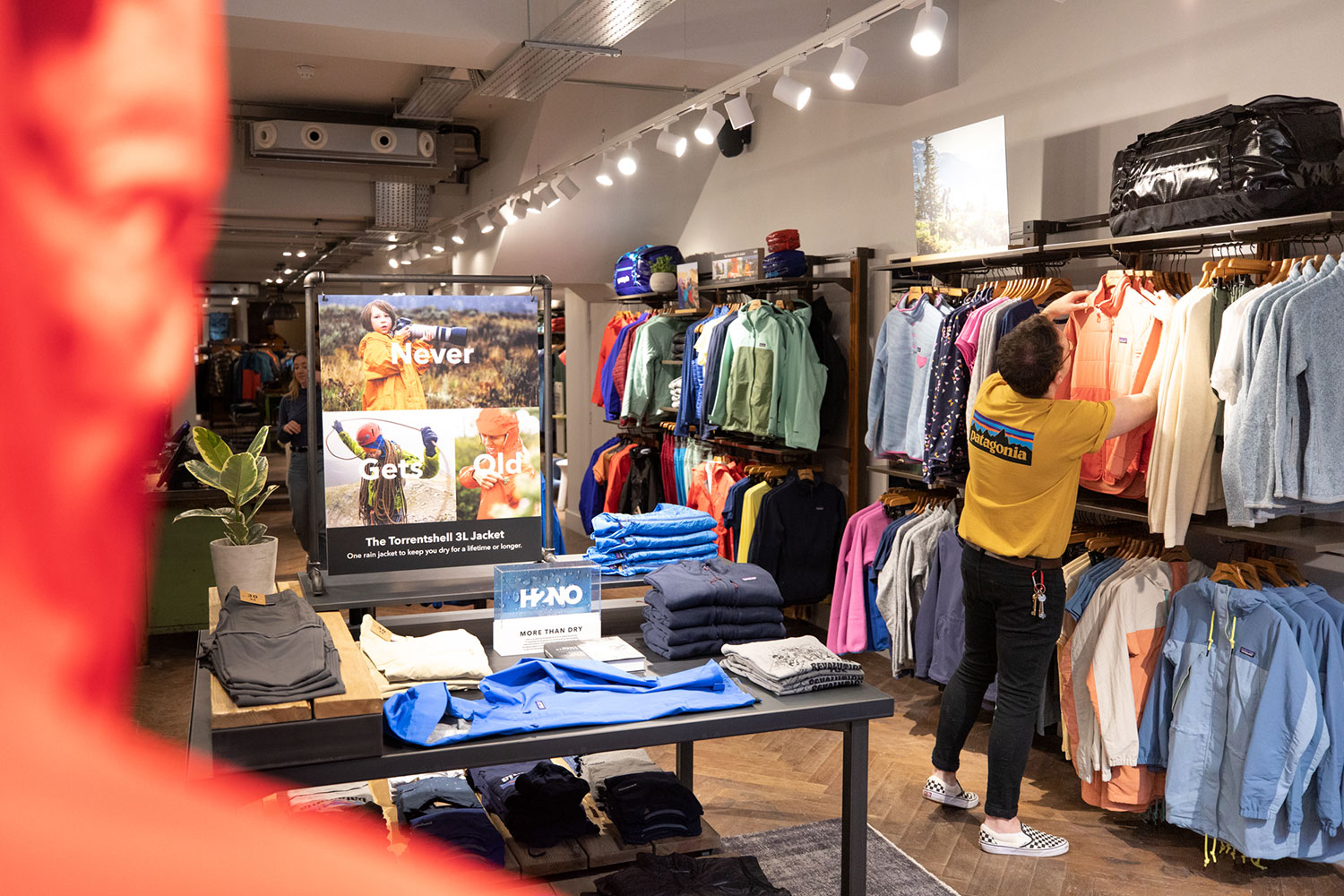 Launching Patagonia's Bristol Store
As a hotbed of environmental activism, it's not surprising that Patagonia chose Bristol as the site of its second retail space in the UK. Opened on the city's bustling Park Street in early 2020, the brand wanted it to be more than just a store. Like they'd done with the Manchester site, this meant again building a dedicated local audience with in-store events like talks from Patagonia-supported NGOs.
At the start of 2020, we helped Patagonia lay the groundwork, launching the store and growing its Instagram account. Find out more about the Patagonia Bristol Store launch.
---
Need help with a store launch?
Let us know a few more details and we'll get in touch.
---
Patagonia Environmental Marketing Campaigns
Supporting good causes is at the heart of Patagonia's business model. But rather than your typical, cynical charity fundraising campaign, the brand has honed an approach to provide support and tangible results for the kind of NGO-led campaigns that mean a lot to people at a local level and which have a genuine, positive impact on the planet.
Not only do the end results make for good headlines, but Patagonia's ongoing, highly-visible campaigning across multiple platforms continually reiterates the brand's core message.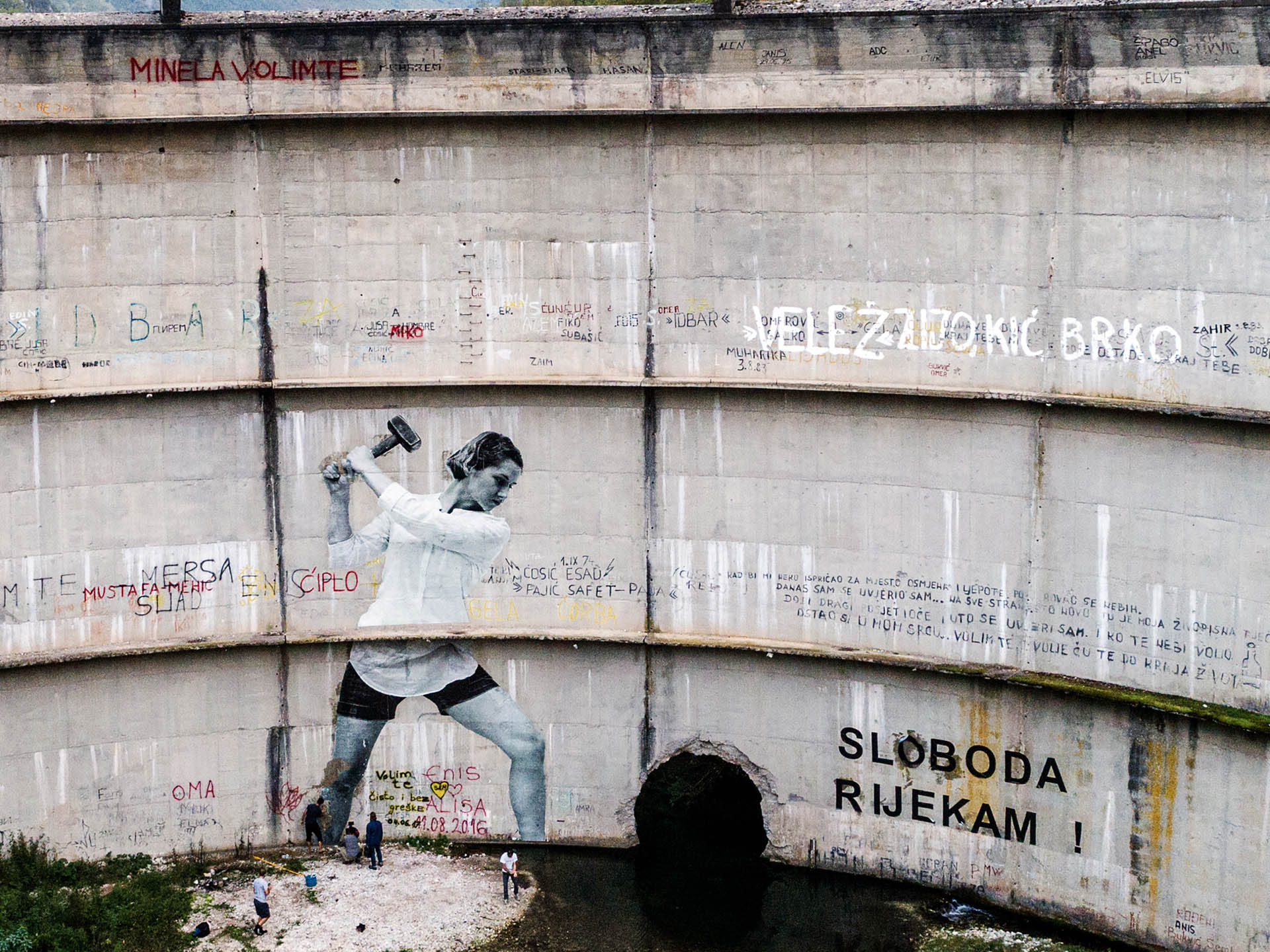 Patagonia's Save the Blue Heart of Europe Campaign
If you somehow missed this European-wide campaign, then this might come as a surprise to you: dams are not the clean power saviours they are claimed to be. Dams are dirty. Every single one.
Despite renewable energy credentials, hydropower decimates habitats, forces species to extinction, and displaces thousands of people. In 2018, a total of 3,000 dams were proposed across the pristine Balkan region, which would cause irreversible damage to local communities and wildlife.
Patagonia took on the cause with the aim of presenting enough petition signatures to the European Bank for Construction and Development that they'd be convinced to stop international banks from investing in dams.
Sure, it was a worthy cause, but it wasn't going to be a piece of cake. Not only were they going to need a huge volume of signatures to make any headway, they first needed to reeducate people on something that felt like common sense.
We were called on to help with the strategy and implementation of the campaign. Read a case study on the Patagonia Save the Blue Heart of Europe digital marketing campaign.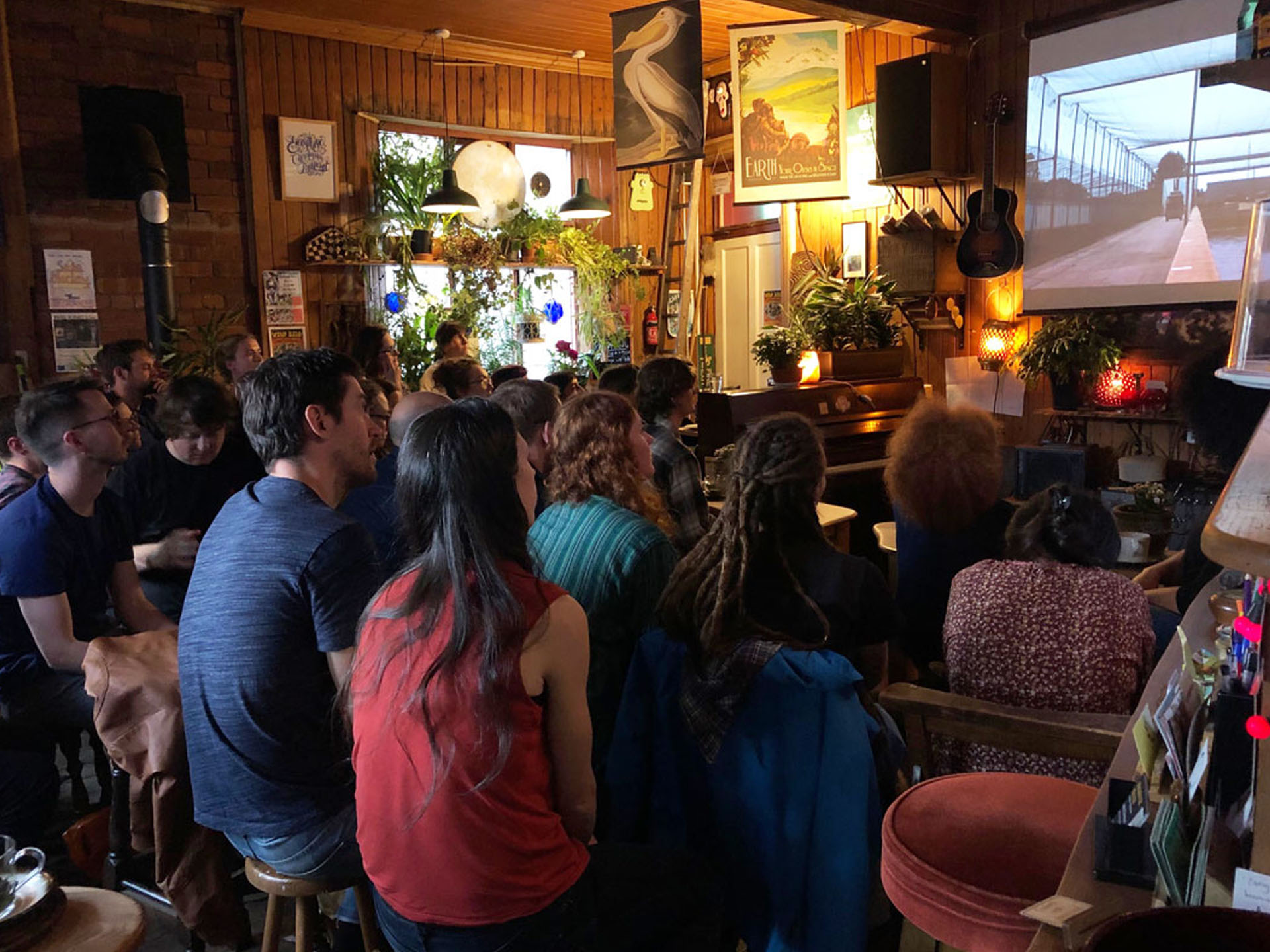 Artifishal: Patagonia Environmental Case Study
Like the Save the Blue Heart of Europe campaign, Patagonia's Artifishal set out to smash common misconceptions about a seemingly environmentally-friendly practice. This time, the increasing prevalence of fish farms was in Patagonia's sights.
We were called on to help Patagonia launch a hard-hitting documentary for the campaign, with teaser trailers promoted online, premier events held across Europe, and a follow-up petition drive which garnered over 170,000 signatures.
Here's the Patagonia Artifishal Digital Marketing campaign case study.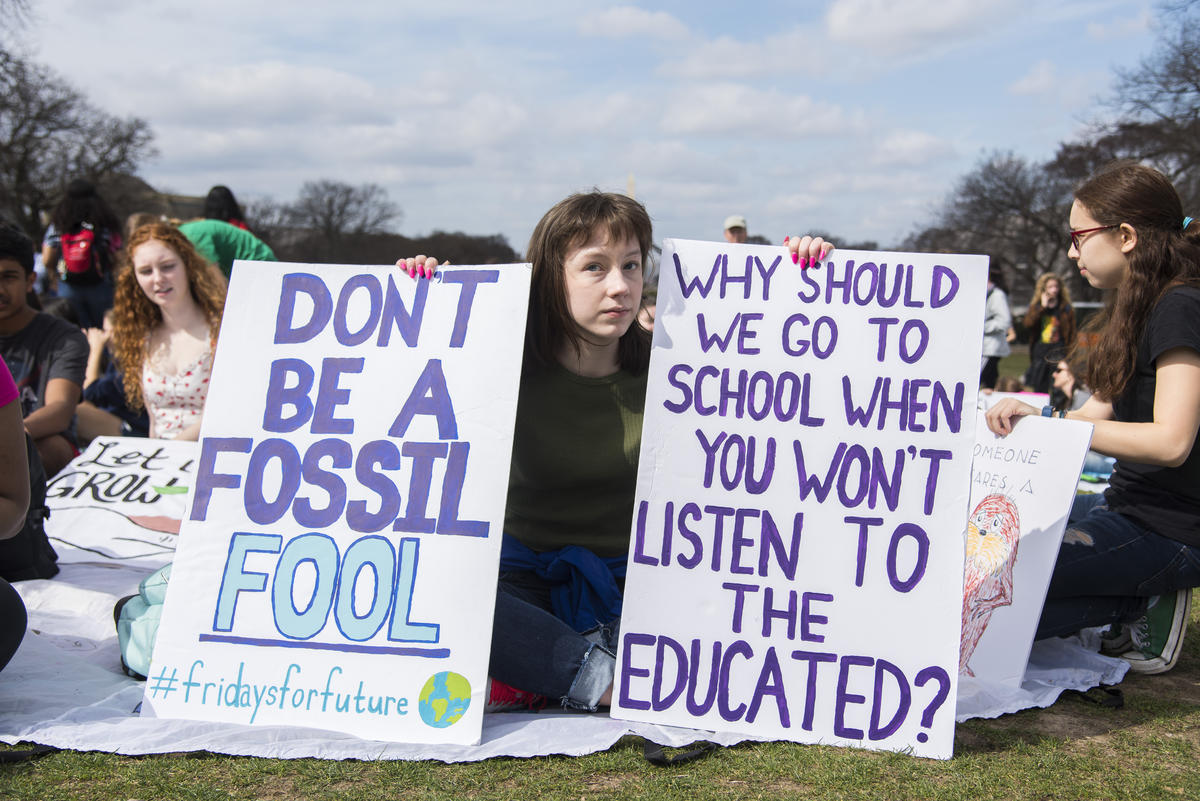 Driving Petition Signatures for NGO, Climate Case Ireland
In 2018, we were approached by Patagonia to help them work with NGO, Climate Case Ireland. They needed help raising awareness of their campaign to take the Irish government to court over their insufficient climate change policy.
For their campaign to be effective, we were going to need to drum up a huge amount of support in the shape of petition signatures so we teamed up with Friends of the Earth, Not Here Not Anywhere and the Irish Wildlife Trust to super-charge the campaign.
Read the Patagonia and Climate Case Ireland digital marketing case study.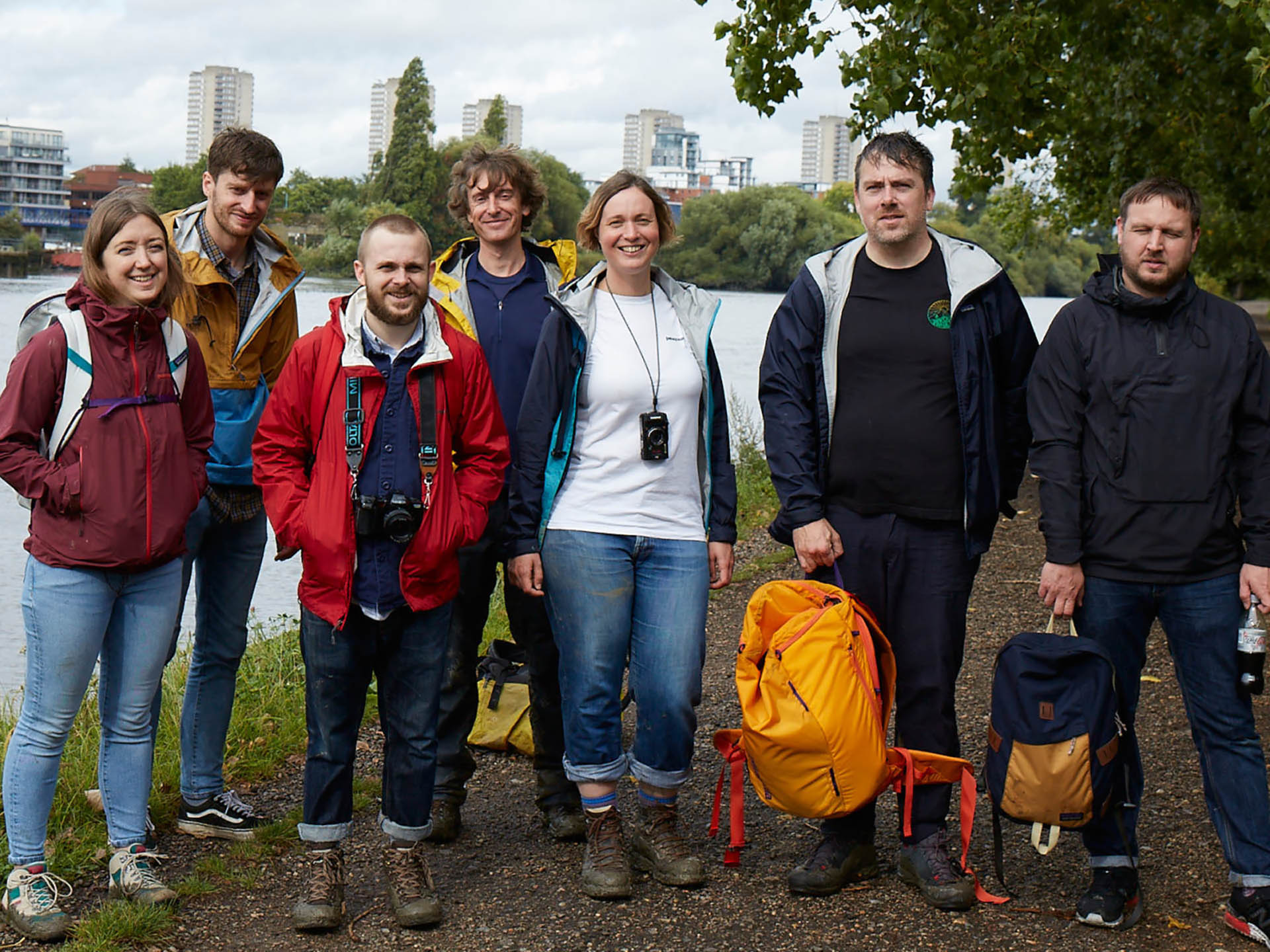 Building Support for NGO, Thames Waterkeeper
Ex-Thames Water employee Theo Thomas had had enough of the company pumping sewage into the Thames. In 2017, he left his post and started a campaign called A Thames Fit to Swim, with the aim of cleaning up the river for everyone.
After receiving funding and support from 1% for the Planet, we worked with Patagonia and lifestyle magazine Proper Mag to create content about the issue. We then used social media ads to drive action and apply pressure on Thames Water.
Find out how we got on. Read the Patagonia Thames Waterkeeper case study.
Patagonia's We The Power Campaign
Premiered in 2019, Patagonia's We the Power film follows the Community Energy cooperatives that are leading the renewable energy revolution across Europe. From the Black Forest in Germany to London's rooftops, the film follows the projects that are using community-owned energy to build healthier and more financially stable communities and sticking it to the man in the process.
For this campaign, we provided Patagonia Europe with digital marketing and paid social support, driving views of the film, attendance at follow-up events, and helping to raise awareness of Community Energy and Community Energy co-ops across Europe.
Find out more about Patagonia's We the Power digital marketing campaign.
---
Planning an environmental marketing campaign?
Let us know a few more details and we'll get in touch.
---
Patagonia Event and Film Marketing Campaigns
Events provide an opportunity for brands to connect directly with their most enthusiastic fans. For a brand like Patagonia, where real communities are such a vital part of the business' identity, events are an invaluable means of deepening the connection with customers.
From launching powerful documentaries on environmental concerns to heading out on the road to fix other brands' gear, Patagonia holds events that are radical and irreverent and boost the perceived authenticity of the brand.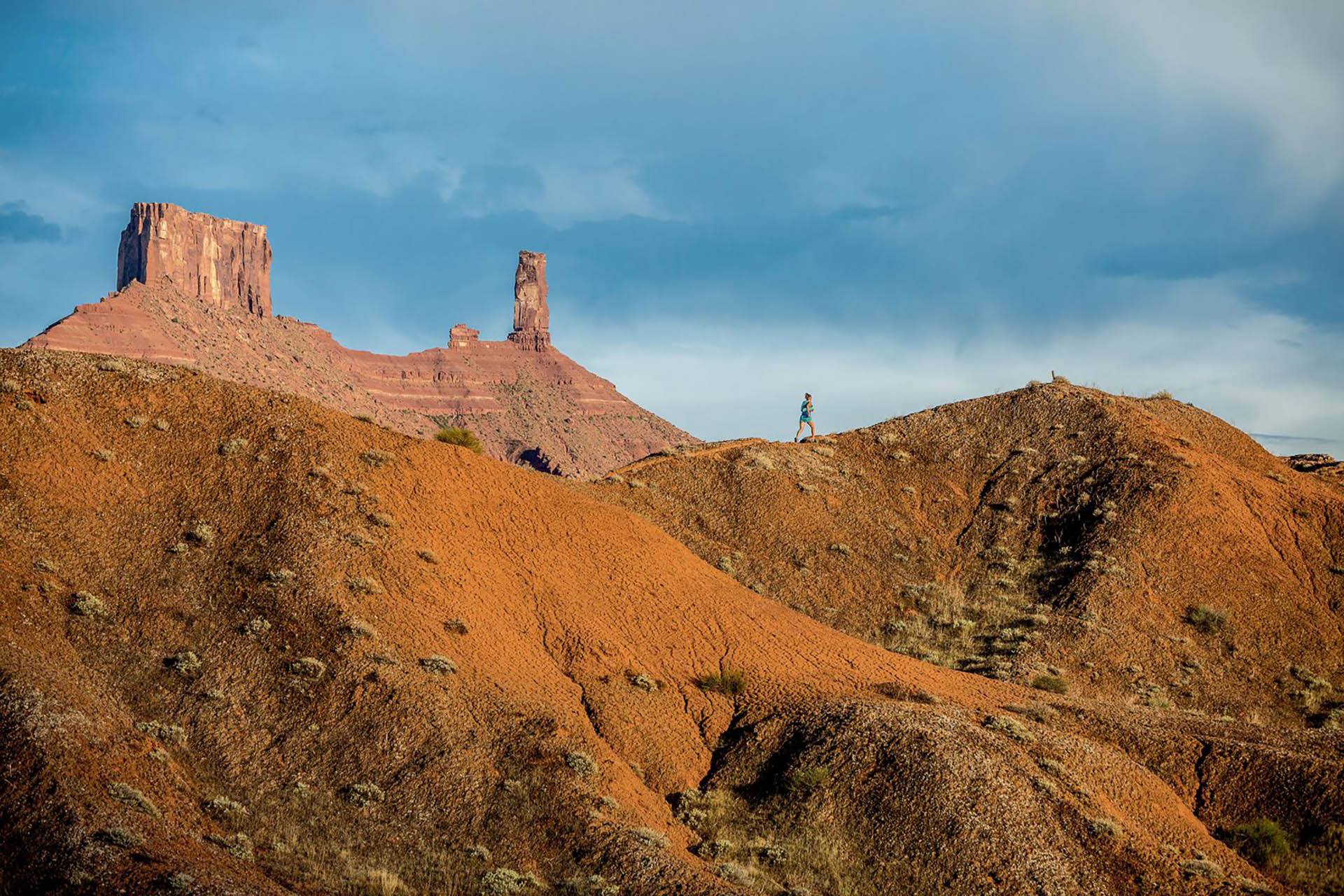 Combining Sport and Environmental Awareness for Patagonia's Running Up For Air Campaign
In spring 2019, Patagonia Europe needed a marketing campaign to launch its recently reimagined trail running collection and strengthen the affiliation of Patagonia within the trail running community.
We were approached to support Patagonia as part of a three-pronged digital marketing strategy: promoting the first European Running Up For Air endurance trail run event; supporting an ambassador tour; and generating awareness around the latest trail running product line.
Find out more about this effective, event-focused campaign. Read a case study on Patagonia's Running Up For Air campaign.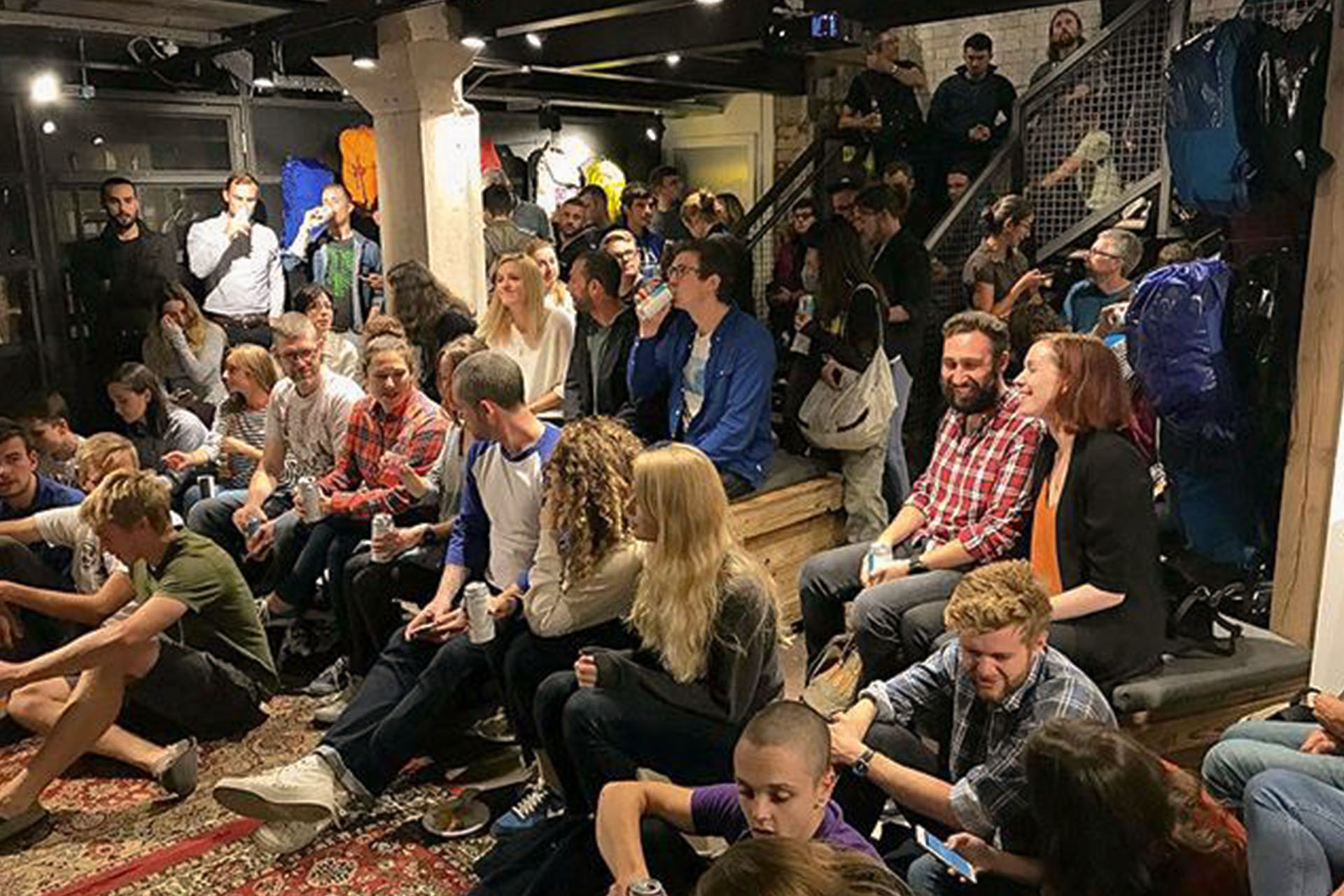 Driving Attendance at Patagonia Film Screenings
Patagonia Europe continually builds and engages its audience by hosting film screenings. As an event format, it's the perfect way to get new and existing customers to specific locations, like their stores or a retail partner's stores, and get them engaged in new products or a focus issue.
Find out more about our strategy for driving attendance at Patagonia Film screenings.
Or see how we got on promoting Patagonia's online events during the pandemic in 2020.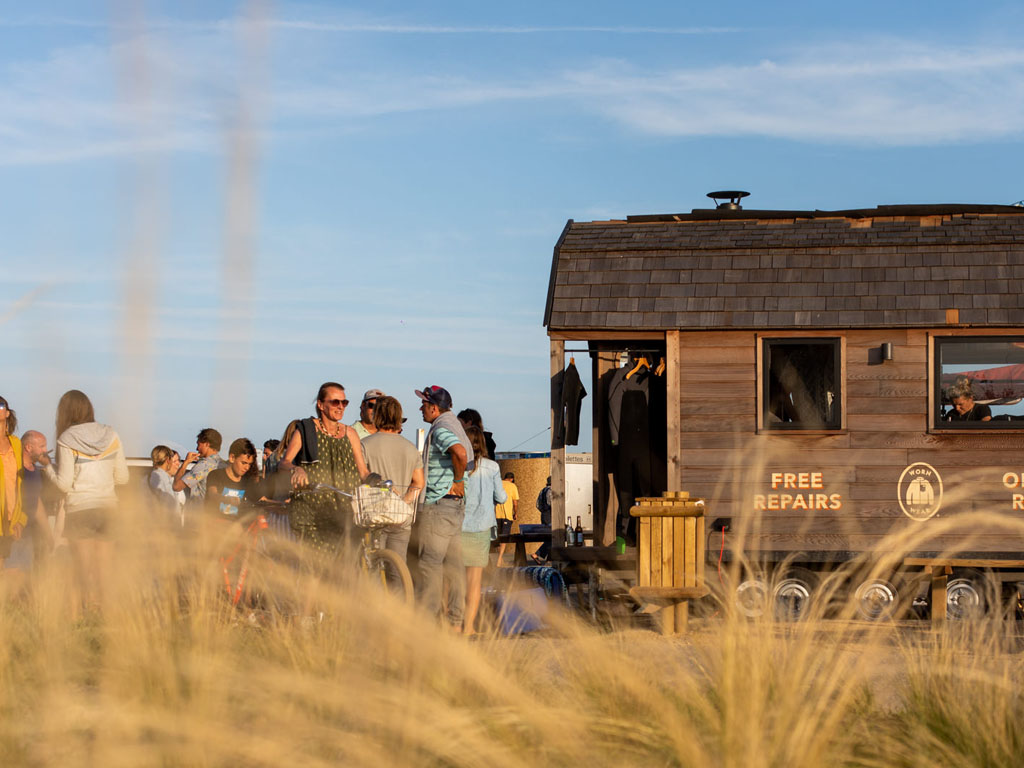 Patagonia's Worn Wear Surf Tour: Social Media Case Study
In the summer of 2018, we worked alongside Patagonia to promote the European leg of the Worn Wear Surf Tour, a series of events across Europe where people bring along their tired and pre-loved wetsuits and outdoor gear to get fixed up by the Patagonia Worn Wear crew. For free. No matter what the brand.
With stops at coastline hotspots all over Europe, we had our work cut out driving attendance within a super-specialised audience. Read Patagonia's Worn Wear Surf Tour social media case study and find out how we got on.
---
Want digital marketing support for your next event?
Let us know a few more details and we'll get in touch.
---
Patagonia Product Marketing Campaigns
Of course, Patagonia's inventive approach isn't limited to marketing activity and activism. A key reason the brand is so successful is that its products are excellent. They're outstanding quality, feature groundbreaking technology, and look pretty good too.
As well as working on plenty of brand building, issue and activism-led campaigns, we've worked on our fair share of product launches and sales performance campaigns for Patagonia.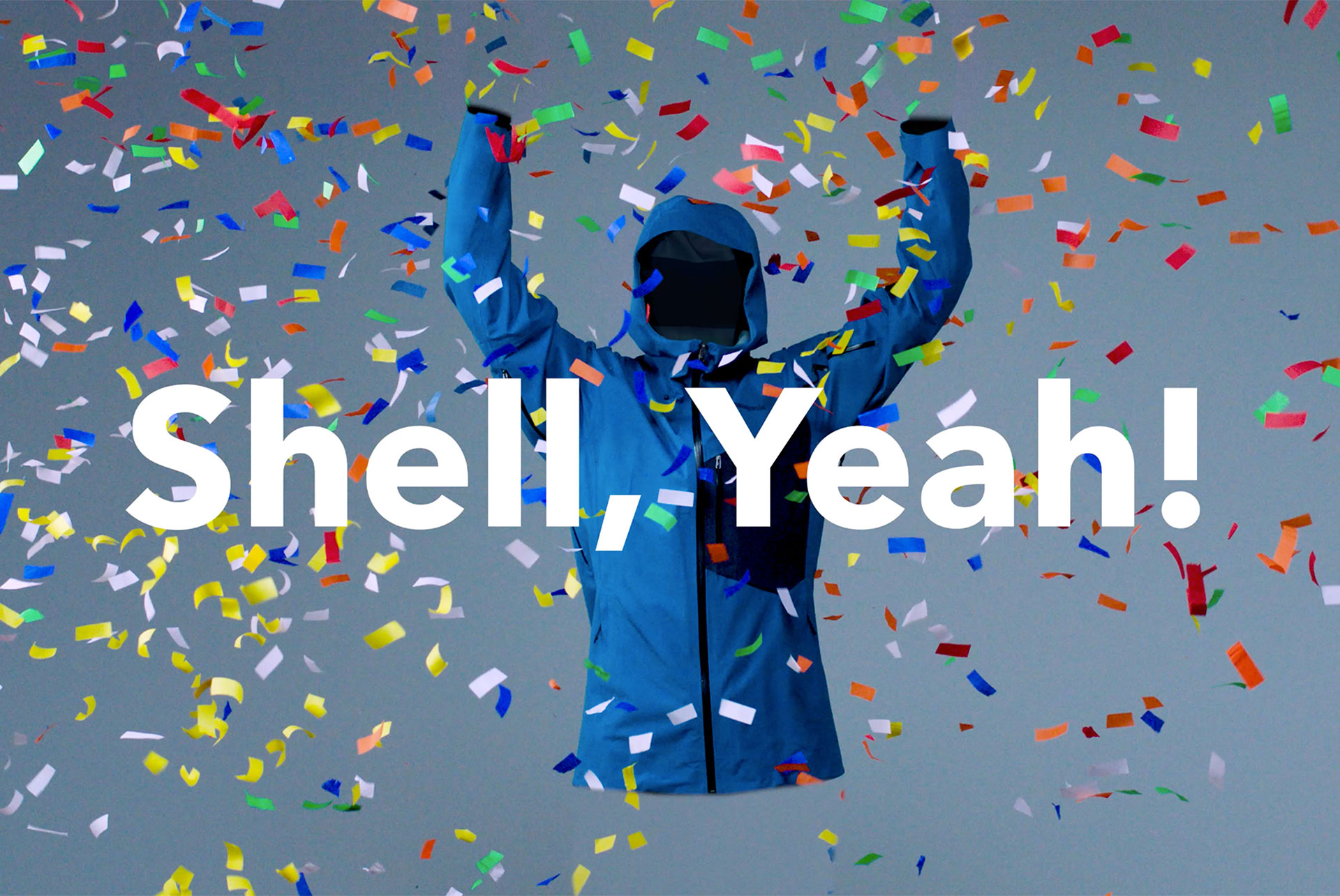 Driving Product Awareness for Patagonia's Recycled Shell Collection
In October of 2019, the European Patagonia marketing team approached us to help them with their biggest product campaign of the year. The Shell Yeah! campaign was focused on Patagonia's waterproof jackets, ski jackets, and alpine shells — products Patagonia had been redeveloping for some time so they now used 100% recycled content.
The campaign was multi-faceted with a number of objectives; it not only needed to educate a huge targetted audience, it needed to be a successful e-commerce campaign without compromising the brand's environmental credentials.
Read about the Patagonia Recycled Shell collection digital marketing campaign.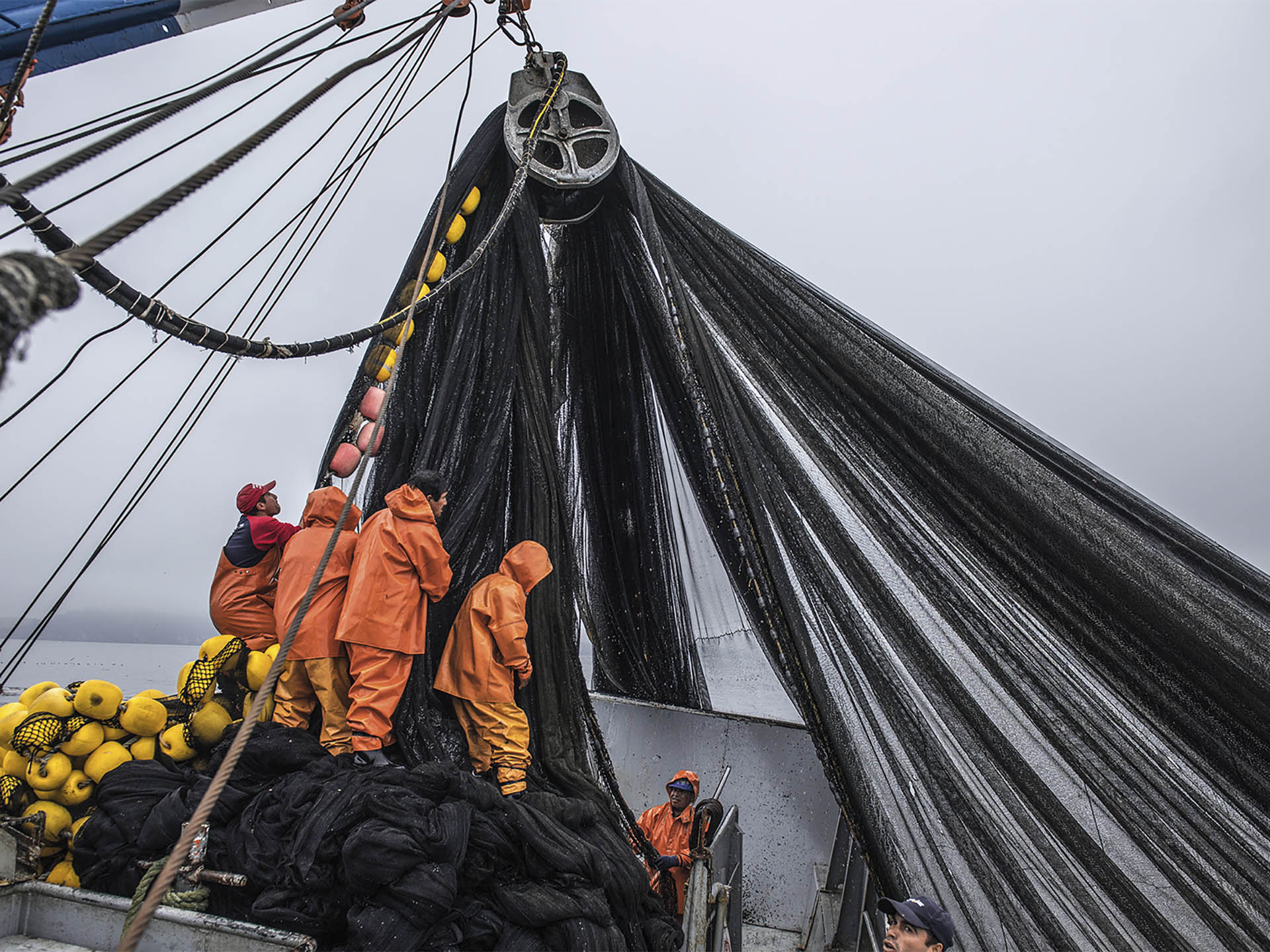 Patagonia NetPlus Product Digital Marketing Launch
As part of their AW21 collection, Patagonia focused on finding a way to take old fishing nets and turn them into something wearable and long-lasting. Collaborating with a company called Bureo, the NetPlus® collection featured things like jackets, shorts and hats – all made using recycled nets that would have otherwise gone to landfill.
Having worked on similar, multi-market campaigns like Shell, Yeah! and R1, we worked with Patagonia on the paid campaign strategy as well as the paid ad deployment across the European marketing channels.
Find out how we did. Read the Patagonia NetPlus product launch case study.
Growing Patagonia R1 Fleece Sales
For the 20th anniversary of Patagonia's legendary R1 fleece, we were tasked with devising a paid social media strategy that would reach customers across four key markets in four languages, ultimately driving sales and reigniting passion for a longstanding Patagonia icon.
Featuring what is possibly the catchiest song about a fleece ever recorded, we developed a three-tier strategy that educated, engaged, and drove sales. Read about the Patagonia R1 digital marketing campaign here.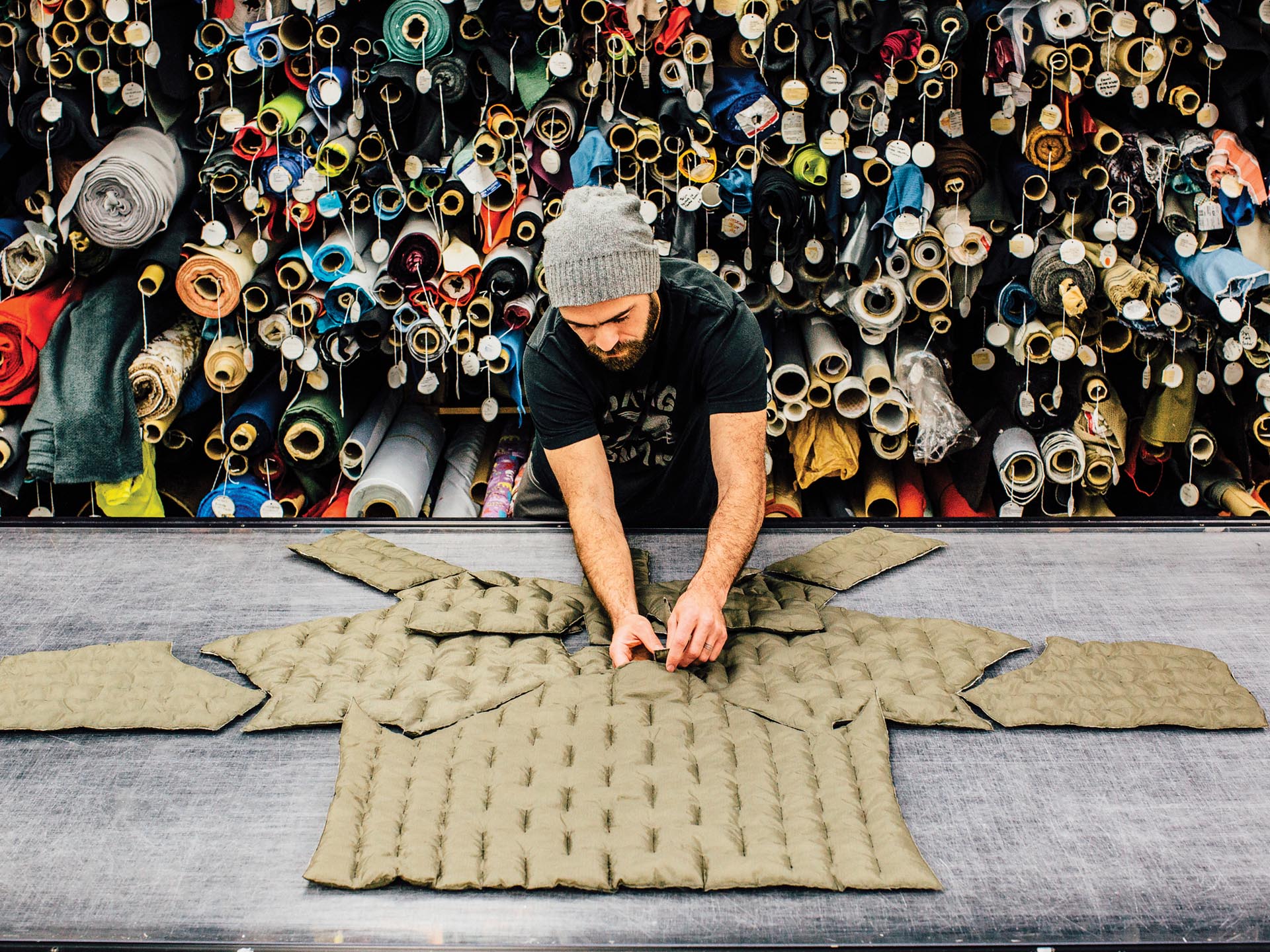 Patagonia Digital Marketing: Launching Micro Puff and Growing Sales
Ten years in the making, the Patagonia Micro Puff was a revolutionary product. It utilised a synthetic down alternative that didn't compromise on insulation and made it ultra-light. As the tagline for the launch campaign put it, '10 years of research and it all adds up to nothing'.
Patagonia approached us in 2018 to work on the launch and later that year to work on a follow-up campaign. As a high-spec outdoor jacket, the intended audience for this wasn't your average hill walker. We needed to reach people with an active interest in the kind of sports and activities that demand the best performance sportswear.
Find out how we did launching the Patagonia Micro Puff.
And read about the follow-up campaign, driving sales of a new product.
---
Want to supercharge your next product launch?
Let us know a few more details and we'll get in touch.
---
Patagonia's Digital Marketing
Patagonia's approach to branding and digital marketing has changed how many businesses work. Having a story is no longer enough; customers want to buy into businesses with a purpose. As Patagonia's senior marketing manager Jelle Mul said in an interview with us: 'My role… is to tell the stories of the things we do, or have done—whereas often with companies their marketing is the beautiful sauce over something that isn't really there."
As an innovative, forward-thinking company with an earnest desire to do some good in the world, Patagonia is the perfect fit for Nativve. As both teams have grown and changed, we've learnt from each other and we're proud to be at the forefront of what digital marketing can do.