Growing Patagonia R1 Fleece Sales: Social Media Case Study
Celebrating the 20th Anniversary of an Iconic Product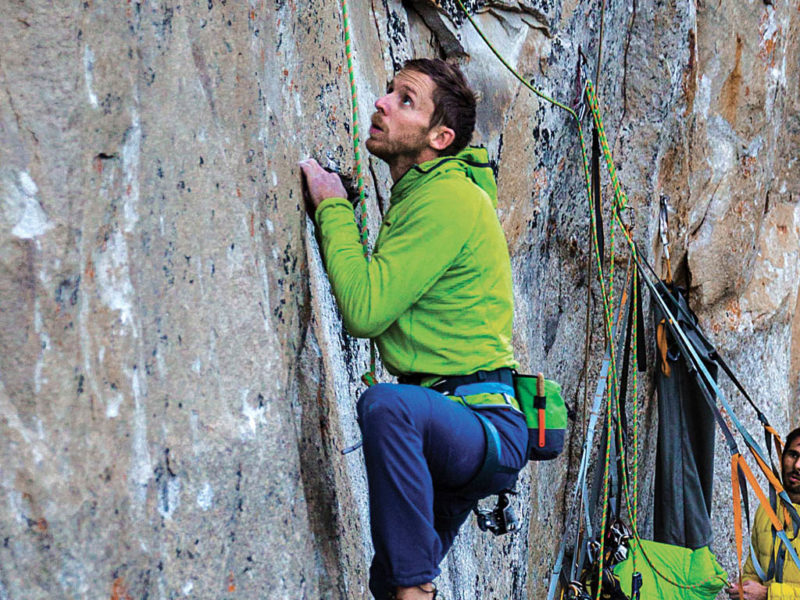 "If it's been done, it's been done in an R1", Patagonia's latest campaign looked to celebrate 20 years of their steadfast 'Regulator 1 fleece'. Though the R1 has been used in all manner of outdoor activity, the 'done in an R1' tagline refers to the many first ascents that countless climbers across the world have completed whilst wearing this trusty regulator mid layer.
The R1 is designed to be the perfect outdoor sports companion, it is insulating whilst breathable and strong whilst flexible. First made in 1999, it is still a firm favourite amongst some of the world's best climbers, including 'Tommy and the Dawn Wall' hero, Tommy Caldwell, Patagonia is proud to have a product that has required minimal redesign since its debut 20 years ago.
A Three Stage Social Media Advertising Strategy
We were asked to devise a European-wide social media strategy that would give this 20 year anniversary the level of exposure befitting of the R1 product. This would be targeted at 5 key markets across Europe in 4 different languages using a variety of creative and advert types.
Our approach to this project was separated into three stages creating a marketing funnel that would take our target audience on a journey.
Stage 1: Raise awareness of the R1 anniversary
Ahead of the campaign launch, we were presented with the 'Done In An R1' music video before its official release. We decided alongside the Patagonia team that this would be the strongest piece of creative to use for the initial stage to raise awareness and restructured the campaign appropriately. This tongue-in-cheek song performed from a portaledge, amongst other places, by Patagonia ambassadors Nico Favresse and Sean Villanueva O'Driscoll would spearhead our objective of raising awareness, in a lighthearted and humorous tone that would attract viral engagement.
The video was published organically on both Facebook and Instagram, then boosted using legacy data from previous campaigns and niche interest targeting to create an audience most likely to engage with the content. This resulted in ads reaching 3,624,942 people, gaining 7,512,571 impressions as well as a tremendous amount of engagement with 14,095 'reactions', 672 comments and 4,570 shares.
Subscribe to our newsletter
Stage 2: Key Audience Engagement
'20 Years, 20 Stories, Done in an R1' was the headline of the landing page that would be used to educate the target audience on the vast diversity of the R1 product and its prestige over the years. Of the 20 stories collated on the landing page, 3 were chosen specifically for their field of sport; snow sports, trail running and climbing. The creative provided was then spread across Facebook and Instagram with the ad budget being split between a variety of adverts.
By focusing ad spend behind a refined selection of content we were able to harness the popularity of those key stories to attract and engage our perfect audience. Our expertise in using campaign legacy data to define our target audience, creating lookalike audiences combined with detailed interest targeting and using content that highlights the epic stories of sporting accolades achieved wearing an R1, created a campaign performance sweet-spot. This carefully layered concoction of advertising and marketing tactics helped to drive our target audience to the R1 landing page resulting in 32,655 link clicks on the ads, 26,771 'reactions' and 1,112 shares.

Stage 3: Drive Product Sales of R1 Range
The final stage required precise execution following the strong foundations of audience development laid down in stages 1 & 2. We used the remaining product based creative to re-market to our now highly engaged audience and drive people with the highest probability of converting directly to the product detail pages.
Throughout the entire campaign, we reached 6,694,021 people. This tailored audience was highly engaged, with over 112,000 people taking direct action on the posts and adverts. The month of the campaign saw a 52% increase in R1 product revenue when compared with the previous month, and a 116% increase in R1 product revenue when compared with the same time period in 2018.
Are you an international brand looking for a specialist social media advertising strategy to establish an existing or new product? Maybe we can help. Tell us about your exciting plans here.
Subscribe to our newsletter