Connecting Mammut with a UK Audience: Content Marketing Case Study
Recontextualising a Swiss outdoor brand with a campaign of premium, localised stories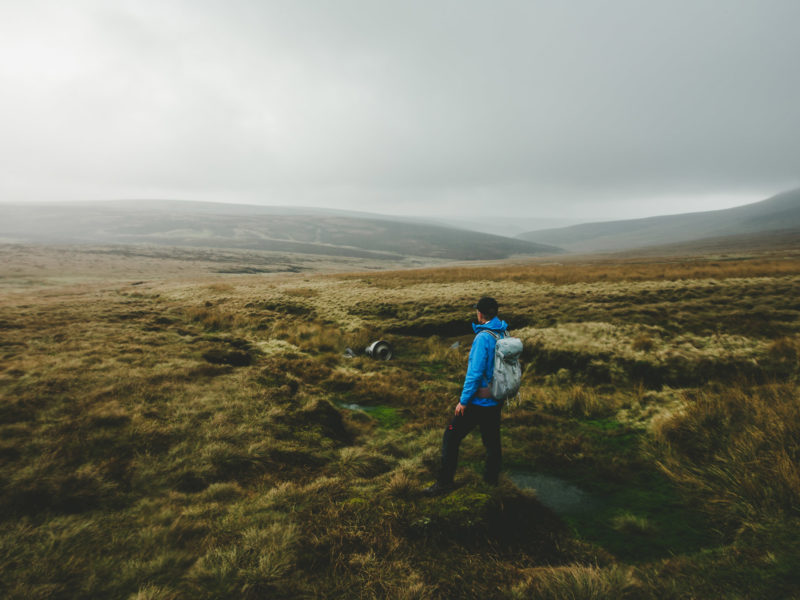 We developed, created, and promoted a campaign of localised content for outdoor brand, Mammut, sparking a sense of adventure in their target UK customers and placing the Swiss brand firmly in the British outdoors.
Not many brands can claim to have been doing what they do for over a century. For technical outdoor brands, even fewer can. But with a heritage of over 150 years producing equipment for intrepid alpine adventurers, Swiss brand, Mammut are comfortably one of the few. Having made ropes and safety equipment since 1862 and premium outdoor clothing since the late 1970s, the brand is now unsurprisingly a world leader with prosperous markets globally from Europe, Asia, the USA, to the UK.
But while Mammut's Swiss heritage and alpine experience has been vital to their global success, as they've continued to grow they've needed to connect with new consumers at a more local level. This meant developing a content strategy for their UK customers that could better encompass the spirit of the British outdoors and would connect to local consumers with creative and stories that were more familiar.
Premium content packed with local know-how
Having already developed and started populating a story-led content site for Mammut in 2017, we proposed two campaigns that focused around long-form articles for 2018. These campaigns would further Mammut's appeal to seasoned British outdoor enthusiasts and put the brand at the centre of their next adventures. We planned for these content pieces to be backed up with heavy-weight promotional strategies that would call on our experience using specialised Instagram and Facebook ad targeting as well as influencer marketing and a collaboration with a major, national BBC magazine.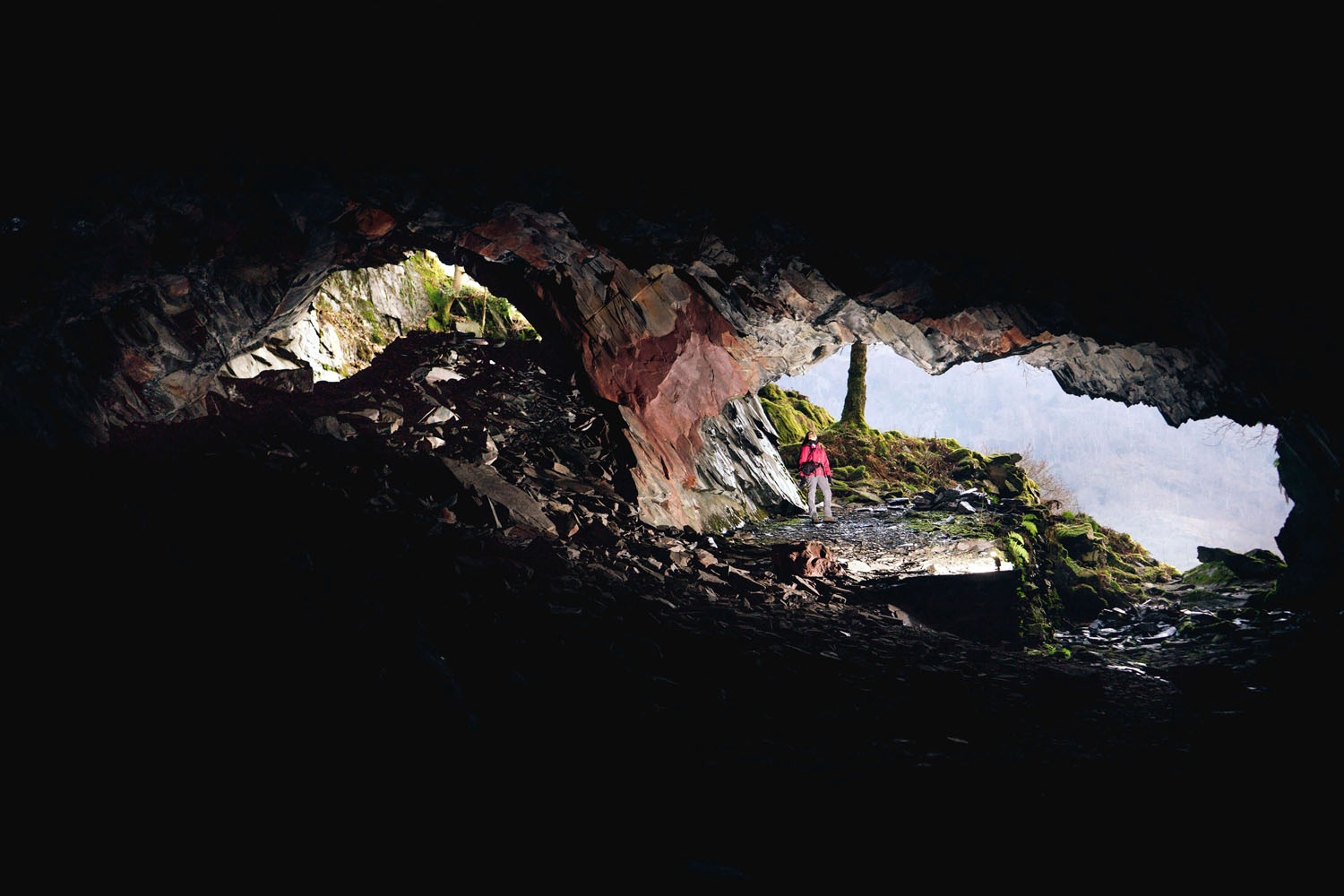 Caves in the Lake District
The first of the content projects was Going Underground in The Lake District, a long-form written piece that explored some of the Lake District's accessible caverns and mining systems. Combining the talent and know-how of local writer Vivienne Crow, influential adventure photographer Jack Anstey, and local mountaineering expert, Sam Sykes, the completed piece introduced some of the popular national park's more hidden treasures using Vivienne's engaging writing and Jack's inspiring snaps.
To get the final piece in front of as many of the right people as possible, we decided on a number of different promotional techniques. Instagram, Instagram Stories, and Facebook adverts played a major role, targeting a mix of custom, look-a-like, and interest-based audiences. We also coordinated promotion using Jack Anstey's huge, engaged Instagram audience, orchestrating a series of Instagram and Instagram Stories posts. By outreaching to relevant Facebook pages, groups, and online publications too, we generated interest and engagement in the piece from targeted high value outdoor audiences.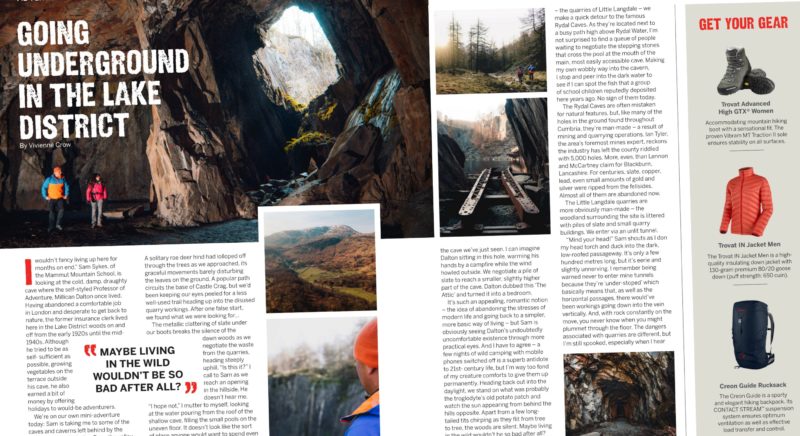 Finally, we worked with nationally renowned publication, the BBC's Countryfile Magazine, to reach its readers with a print and digital advertorial insertion of the story, making the most of this exposure by following it up with a Mammut product-based, online competition.
Aircraft Wrecks in the Peak District
Following the caves piece, the next campaign targeted another hugely popular area of British countryside; the Peak District. This time deciding on a hunt for little-known Peak District aircraft wrecks as the theme for the piece, we again picked out content creators with local knowledge to create it: writer Andrew McCloy, photographer and influencer Mike Smith, and local historian Don Walker.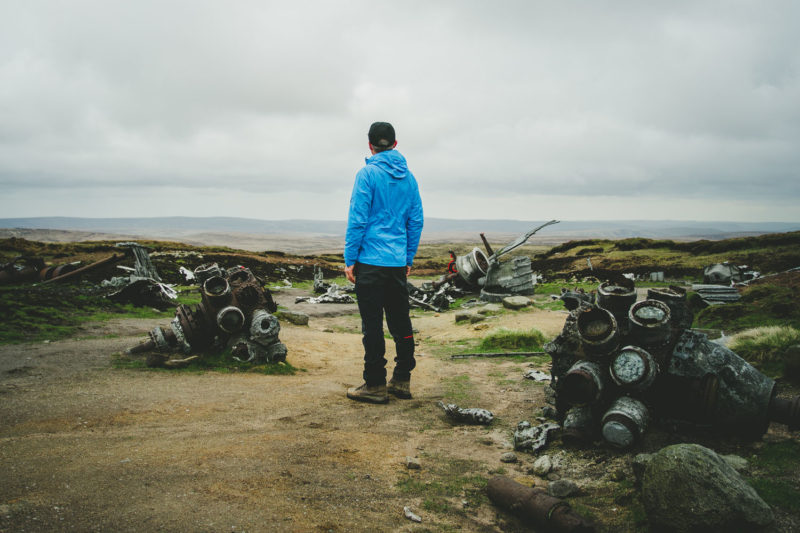 Again, promotion for this piece used specialised social media advertising, influencer Mike Smith's Instagram audience, but also called on key Mammut Peak District-based retailer, Outside in Hathersage to promote the piece ahead of a collaborative marketing project set to start later that year.
How did we do?
Ads for the two content pieces reached over 200,000 people, gained almost 390,000 impressions, and received 1,498 reactions. Combined with publication and page outreach, as well as influencer promotion, the two content pieces were read more than 10,087 times digitally. Thanks to being featured as an advertorial in the hard copy of Country File Magazine, the caves piece went onto to reach a further projected 48,000 readers nationally.
Would your brand benefit from a similar campaign? Get in touch to discuss your next project.
Subscribe to our newsletter