Increasing Sales at New Shopify Store: Influencer Marketing Case Study
Combining influencers and SEO to boost a premium retailer's online revenue
Using a combination of influencers and on-site SEO, we helped independent eyewear retailer, Seen develop their online presence, get more traffic, and boost their website's revenue.
Earning a consumer's trust enough to sell higher-value products on the internet is a problem as old as online retail itself. While a shift is taking place, online shoppers are still quicker to favour the internet for lower-value, impulse buys, or essentials from big-name retailers. As the pricing of the product goes up people are, understandably, more suspicious, more savvy, and less likely to part with their cash without taking their buying offline or returning to a brand they trust. For a premium internet retailer to make headway with an online store, they need to be consistently seen by the right kind of consumers and consistently making the right kind of impression.
We worked with Seen, a Manchester-based opticians and independent eyewear retailer, to help elevate their steadily growing online presence. We'd already helped them put the first part of the puzzle in place — a well designed, brand-forward website that looked and felt as premium as the products being sold — now they needed to further grow their organic traffic. But with a product range at the top end of a crowded market, the right type of traffic wasn't just going to be hard to find, but fiercely competed over.
Subscribe to our newsletter
What we did
With plenty of experience in marketing premium fashion retailers, we understood the target audience for Seen would be harder to reach compared to that of an eyewear retailer with products at a lower price point. So, as well as continuing to build Seen's brand, we planned to focus our efforts on the consumers that were going to buy. We came up with a two-stage campaign that put Seen's name in front of more of the right kind of people and then boosted the website's standing in the search results of the consumers already hunting out the brands that Seen sold.
We concentrated our efforts by initially focusing on one brand — Garrett Leight. Drawing on our experience in influencer marketing, we hunted out five influential bloggers that fit with the brand and owned a platform that met our criteria for growing Seen's link portfolio then seeded them their choice of Garrett Leight frames. By then guiding them through a number of social media and blog-based content outputs, we were able to take advantage of their influence within their audience as well as creating valuable links back to Seen's website, raising its search rankings in the process.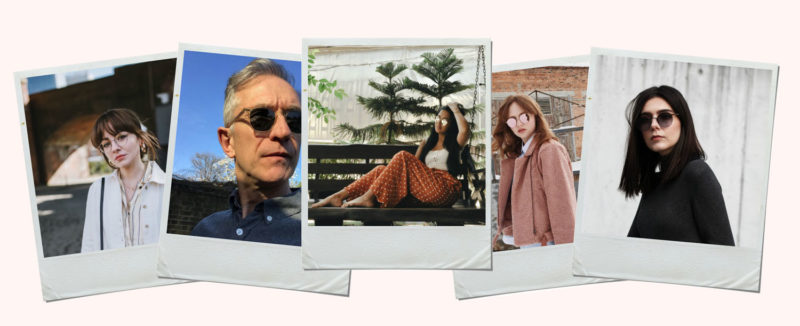 On top of this, we set to work implementing a number of on-site SEO techniques that would help Seen rank in appropriate search results. This included more technical on-page SEO elements — like improving user experience and vastly developing product collection page detail — and was backed up with consistent, high-quality content that got people coming back to the website and engaging with the brand and its products.
Traffic up 70% and a three-fold increase in revenue
As well as Instagram audience growth of almost 25%, this campaign contributed to a 70% rise in traffic in the first 6 months of 2018 compared to 2017. Out of that, direct traffic was up 75%, and traffic from social channels was up 145%. Organic search traffic was up too, 60% in fact, with the site appearing an average of 10% higher in search results and many keywords related to the target brand, Garrett Leight, getting more than twice as many clicks.
Most importantly, all this new traffic was converting. Thanks to an increase in the conversion rate of nearly 50%, the boost in visitors contributed to a rise in online revenue of 156%. By analysing and building on this success, Seen is able to build upon the foundations of a dedicated, trusting customer base that keeps coming back for more.
We oversaw and managed the development of a new website for Seen Opticians in May 2017 which will have contributed to the increased performance highlighted above. During our work on Seen we've helped overhaul the website, manage search engine optimisation, analysed data to inform and execute website improvements and managed an influencer outreach project. All of this activity will have contributed to achieving these amazing results.
Would you like to discuss how influencer marketing and SEO could help you attract new visitors to your website? Get in touch.
Subscribe to our newsletter