How we helped Manchester optical store, Seen Opticians recreate its physical success online by establishing a successful Shopify store

Seen Opticians in the heart of Manchester City Centre is an optician's with a difference. Their St Ann's Square store is like a treasure trove of the world's most unique and original eyewear. They have a dedicated customer base who go to them time and time again to up their eyewear game, fully putting their trust in the Seen Team who spend time hand-picking a selection of eyewear tailored to each individual who walks through the door, and no one leaves disappointed.
"The first thing a person will notice about you is your face" says Seen's Owner, Tareq and Seen's mantra is to make sure they provide you with eyewear that is worth noticing. 
With that in mind, when the guys from Seen approached us back in 2016 to help with their move online, we knew they needed a digital presence as quirky and unique as their renowned optical store.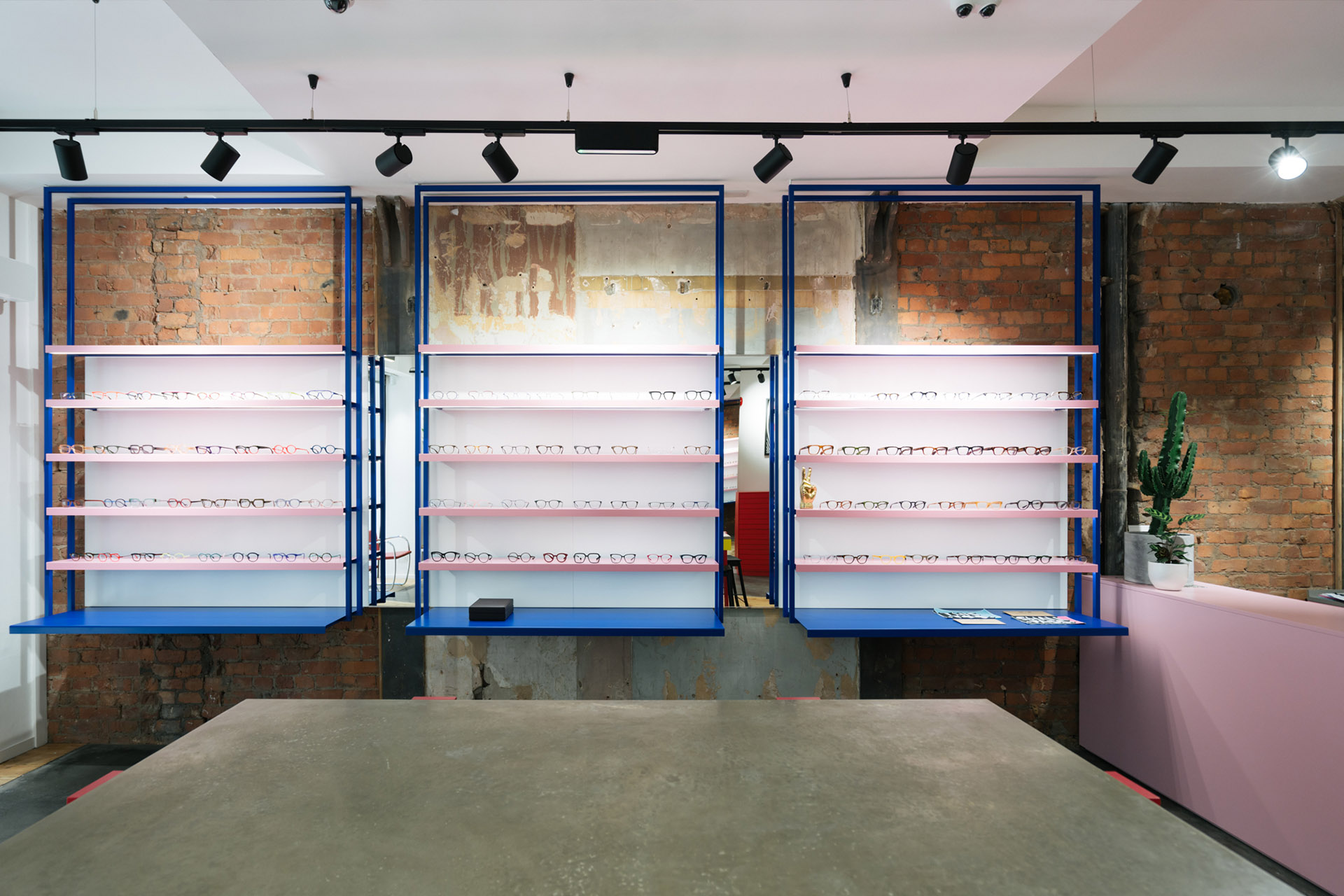 In essence, they wanted to replicate the success of their highly respected and reputable bricks and mortar location and expand that winning formula online. Seen did not have the capacity to build and successfully market their new online presence in-house, so approached Nativve to manage the website build and look after of their ongoing digital marketing efforts.
Moving to Shopify
Seen already had a basic website however it was not set up for eCommerce and didn't reflect the personality of the retailer. We worked with Newbuild Studio in Manchester to create a bespoke Shopify site that was an apt setting to showcase and display their quirky and original independent eyewear brands. The transition was made from drab and dreary to colourful and unique with a clear focus on the Seen brand, but, importantly, allowed the eyewear to do the talking.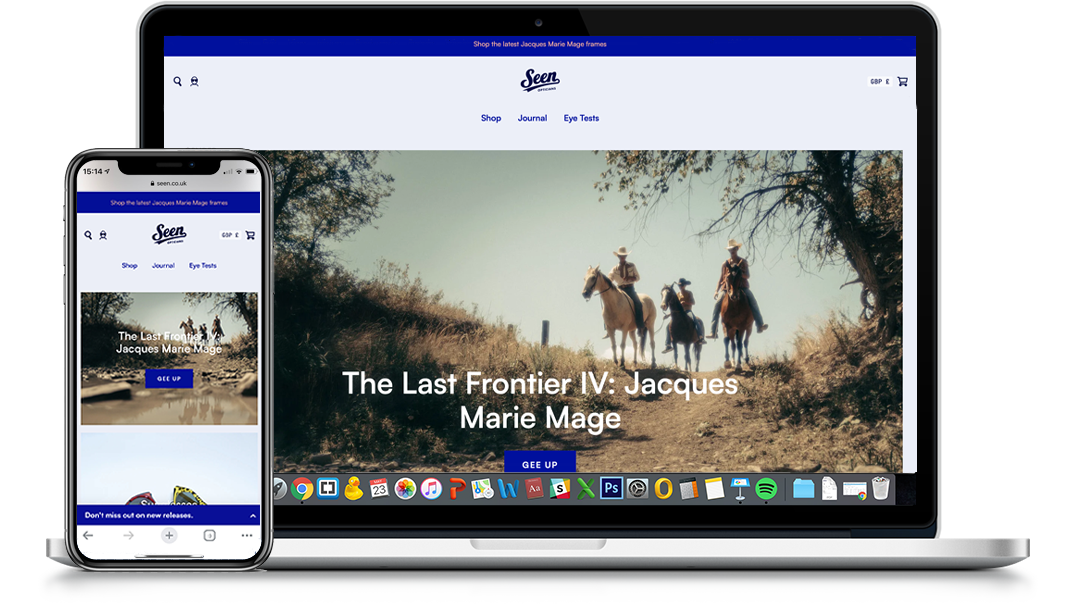 Growing traffic & sales
To achieve the consistent level of growth shown below we've employed a number of tactics over the years we have worked with Seen. 
One of our primary focuses is SEO, or Search Engine Optimisation. Every product, collection, page or blog post is created with ranking factors and search engine visibility in mind. We ensure all site content is unique to avoid duplicate content penalties and everything on the site is keyword optimised. This dedication to keyword optimisation has meant that Seen rank above huge multi-brand retailer sites such as Matches Fashion and Mr Porter for the majority of product collection pages on the site.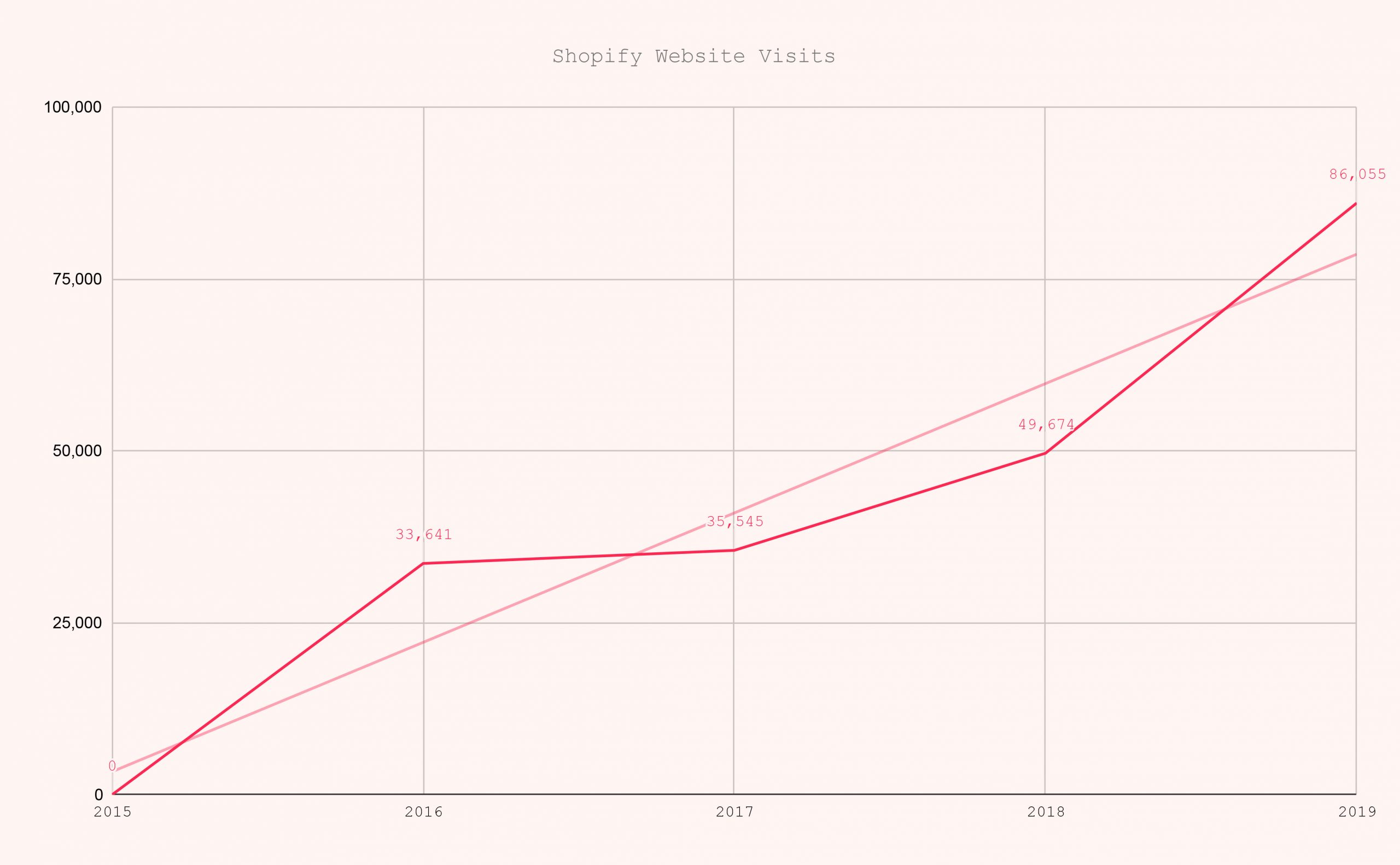 As content marketers, we also manage the blog section of the Seen Opticians website, creating content based on research into trends and search terms that we want the site to rank for. For example, one particular blog post which highlights the eyewear collection of Jeff Goldblum who wears frames designed by Jacques Marie Mage, one of Seen's key brands, has attracted just under 20,000 organic page views since it was published and has contributed to over £5,000 worth of sales. Another, which showcases a selection of clear framed glasses was created at the beginning of the upward trend curve for that particular style, and is still one of the most viewed pages on the site. Again this article has contributed to several thousand pounds worth of sales.
60% year on year growth in revenue
The intention of the new Shopify website was to market the physical store and brand of Seen, but also to be a successful and consistent source of revenue in its own right.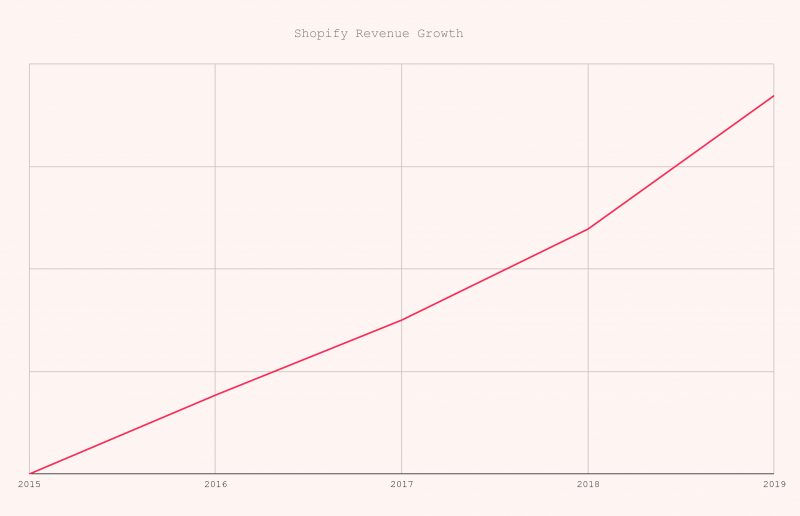 Since its launch, the online store has achieved a 60% year on year growth in revenue. To achieve this we work on an iterative process where we constantly analyse and evaluate our progress to ensure revenue continues to grow year on year. We are always looking to perfect the user's experience (UX) of the site and employ the use of apps such as What Users Do and LuckyOrange to evaluate how visitors interact with the website to ensure we're working on improvements that will make the biggest difference.
Subscribe to our newsletter
Our analysis has resulted in the look and feel of the site gradually developing over time. This includes introducing product filtering which allows users to navigate through a large number of products with ease. Our cart page analysis has meant we've designed this stage of the buying funnel to encourage sales of corresponding sun clips for specific product collections, along with encouraging add on sales by displaying cases and cloths in a product carousel on the cart page. 

An email list that has doubled each year
A large part of our strategy to grow Seen's online business is achieved through email marketing. Since we started working with them we have managed every aspect of their email output. This includes sending a weekly newsletter focused around either product or an original piece of content; be it an interview, long read or brand focus, all of which are created in-house by members of the Nativve content team.
We've also developed a comprehensive email automation strategy, which provides additional revenue from our email subscribers and is a great way to convert new and existing users who are further down the marketing funnel. In order to further develop the way we use automation flows we moved to Drip, a dedicated eCRM (eCommerce Customer Relationship Manager) email client built to simplify the process of personalised email marketing by better utilising customer browsing and shopping behaviour.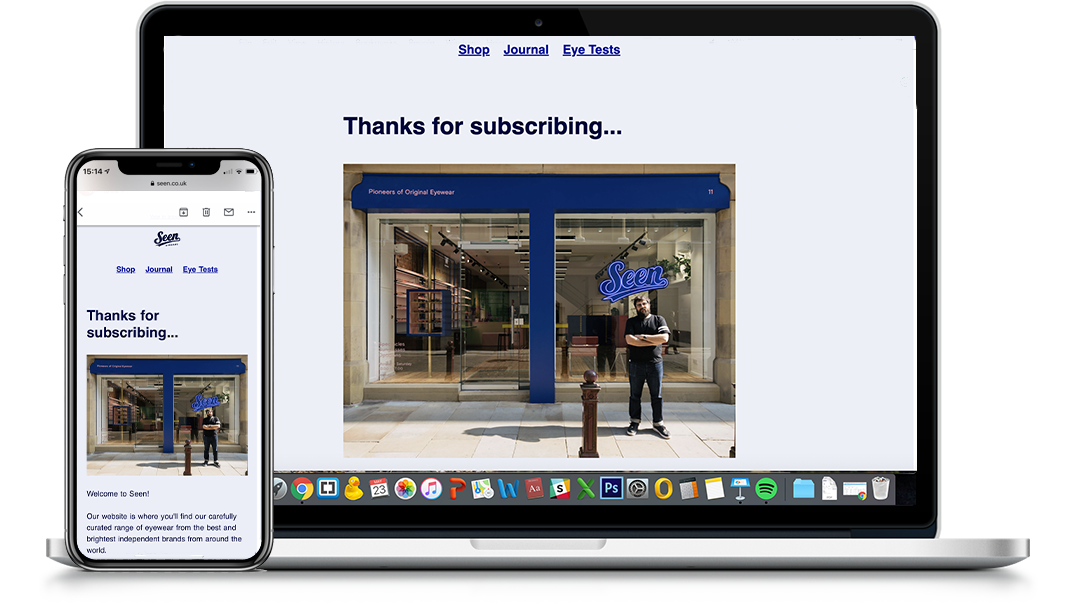 These flows allow existing or potential customers to receive additional personalised emails which are bespoke to them. For example, a customer who has recently purchased an optical frame that has a corresponding sun clip but is yet to purchase it will receive an email about the clip that matches their frame. Another example of the email automation we've implemented is created off the back of website browsing data; subscribers who've browsed a particular product a certain number of times will receive a bespoke email suggesting they buy it.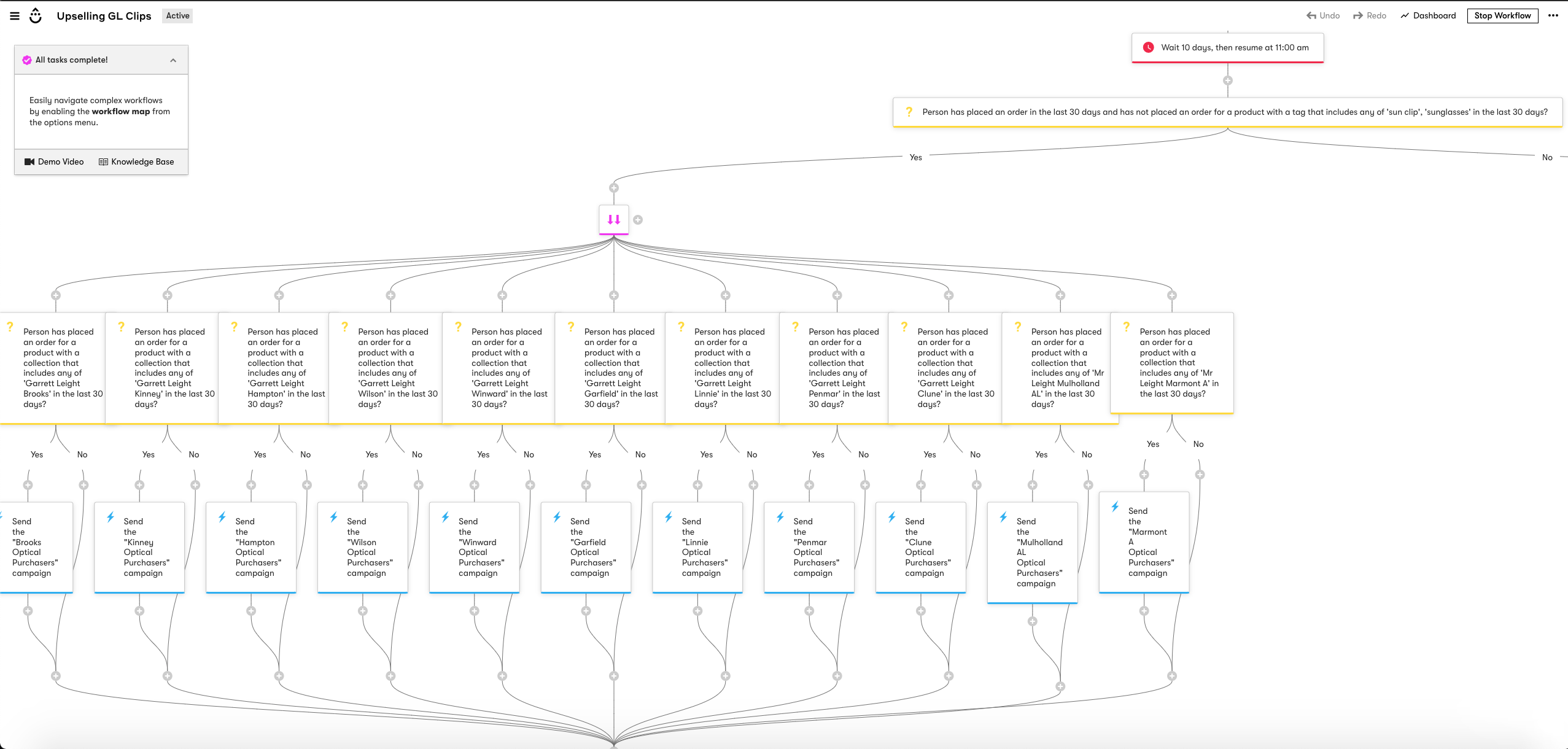 Email is a hugely important part of our ongoing strategy for Seen and, since 2016 we have achieved just under a 100% year-on-year growth of the online email marketing list, with each subscriber being worth £3.16 in the last 30 days alone.
Online Advertising ROAS of 23.37
A goal of the Seen website has always been to focus on organic traffic and since 2016 this has been the primary source of website visitors, however, we also use paid advertising to ensure we're growing awareness, reaching the right audience and closing sales by spending ad budget on high ROI campaigns. These include Google Shopping ads, Dynamic Search ads as well as dynamic remarketing ads on Facebook and Instagram which have achieved an average return on ad spend (ROAS) of 23.37 for the last 12 months.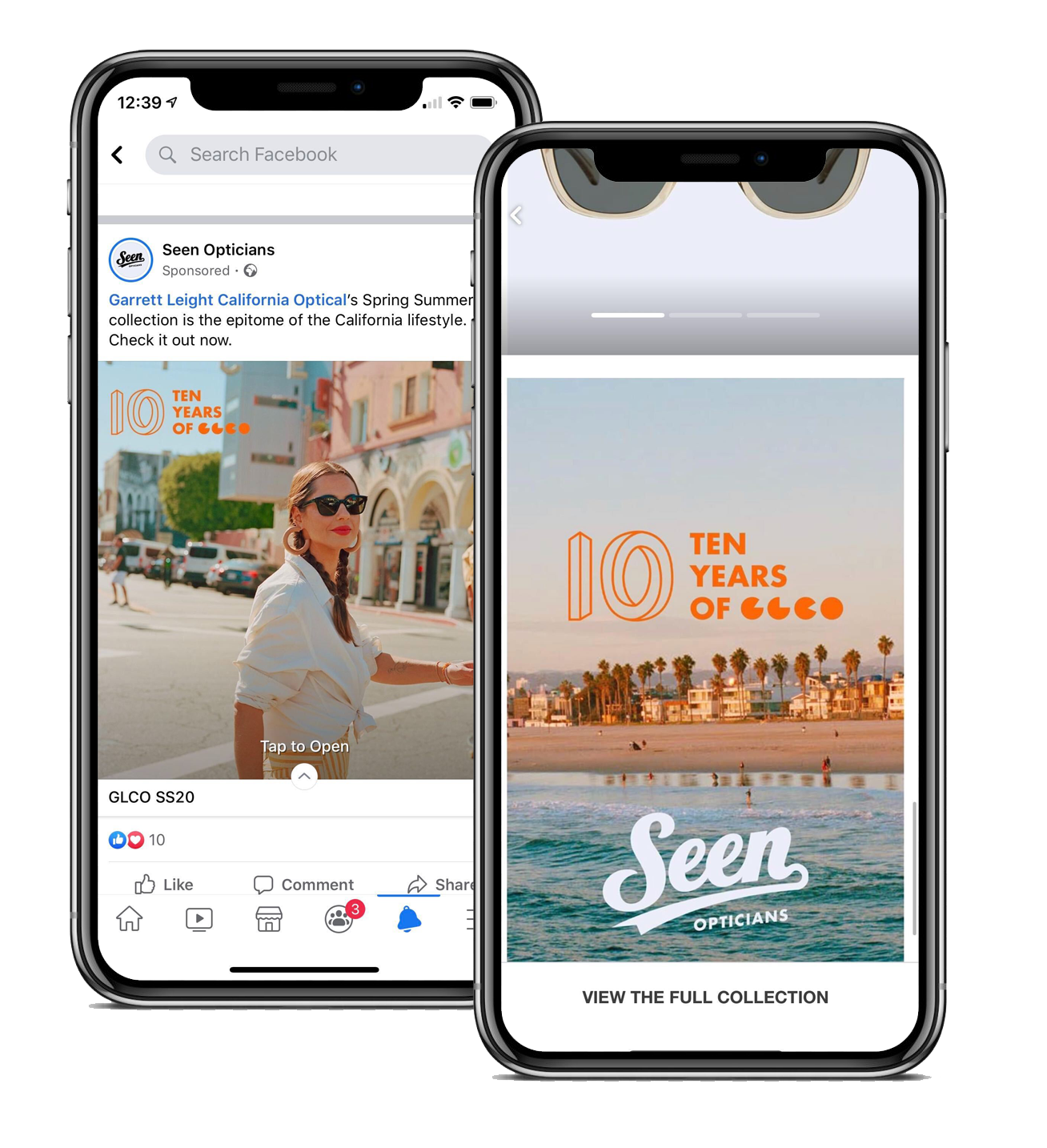 Seen Opticians in Manchester initially approached us back in 2016 to help grow their online store but to achieve that they use our expertise in: eCommerce, SEO, content marketing, copywriting, paid advertising and creative direction. You could say that makes us Seen's outsourced digital marketing team. 
Testimonial…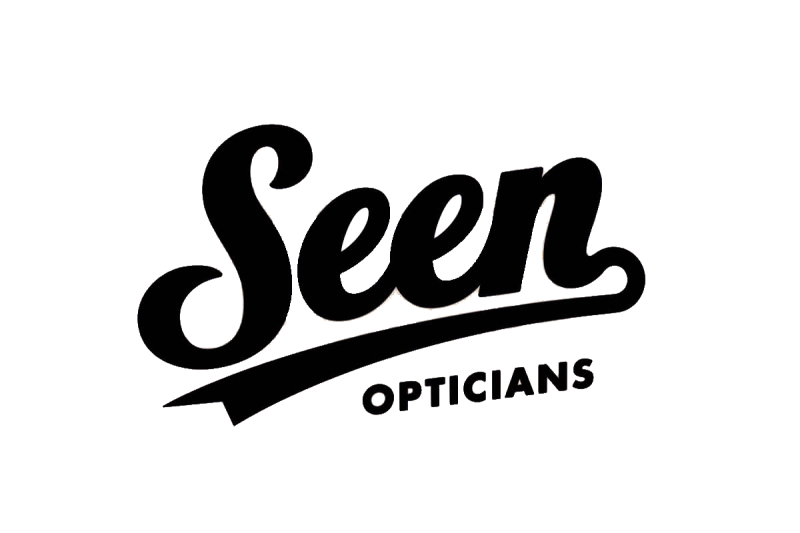 Tareq, Owner: "We started our partnership with Nativve in late 2015/early 2016. At that stage, Seen was a retail store with a poor eCommerce offering. Although we created good marketing content, it was inconsistent in appearance, timing and quality.
Working with Nativve, the first thing we tackled was a clear objective to grow the online business and how to position it alongside our successful bricks and mortar store. This was followed by producing a consistent marketing brief involving content creation, brand appearance and delivery. These objectives were delivered on time, on budget and to a very high standard.
The final piece of the puzzle was advertising. Nativve guided us through a plan across the social channels as well as our first ventures into influencer marketing. Due to our budget, this was achieved over a steady timeline and I'm delighted with the results.
We have seen BOTH our online and retail store grow immensely over the last 4 years. In-store sales have increased almost 50% with proven increase in clients attracted by the strategies implemented by Nativve. Online sales growth has been HUGE.
In January 2016 eCommerce accounted for 2% of our total business sales. Now, it is just over 20% of our total sales. That's 10x! Every online metric is growing in the right direction – traffic, leads, database and ultimately sales. I feel like Tim and Briony are partners in my business. Their service and creativity has taken the business to a place I could not have taken it to alone. I would highly recommend them to anyone looking for a digital partner to help grow their business. Seeing the other projects they work on is mightily impressive too and long may that continue…"
Do you want to achieve these kinds of results with your Shopify store? Get in touch to discuss how we can help.