Patagonia's Blue Heart of Europe: Social Media Case Study
Fighting alongside Patagonia to help save Europe's last wild rivers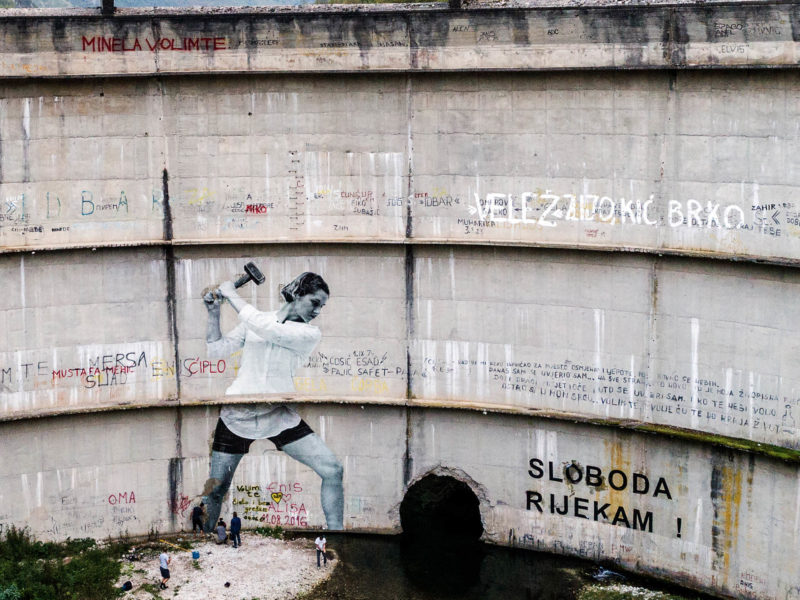 The Dam Truth
'All dams are dirty, and so is the hydropower they create'. That was the clear message that fired off Patagonia's latest environmental campaign which aimed to save the last wild rivers in Europe. Despite being widely regarded as a 'clean' source of renewable energy, hydropower is sending species' to extinction, displacing people globally, and contributing to climate change.
Patagonia wanted to educate people about the true cost of hydropower and put a stop to over 3,000 proposed dams set to be built or in the process of being built throughout the Balkan region; all of which would cause irreversible damage to local communities and wildlife. Their aim was to gather enough petition signatures to present to the European Bank for Construction and Development to convince them to stop international banks from investing in dams and, as a consequence, the destruction of Europe's last wild rivers.
For many years, hydropower has been considered a clean source of renewable energy. And so the problem Patagonia faced was a tough one, not only did they need to make people aware of their campaign and encourage them to sign the petition, but they also needed to re-educate people on the subject matter first.
Subscribe to our newsletter
Getting the message out there
We were approached to help the brand develop awareness around the Save the Blue Heart campaign, provoking engagement and discussion through paid social advertising. We needed to help people to understand the issue and convince them to care enough to sign the petition.
This was achieved by means of a gradual drip-feed of assets which informed audiences about the campaign, making them aware of what they could do to help. The initial phase of advertising comprised of everything from Instagram Story ads and Youtube Pre-Roll adverts to website Display ads and social media Instant Experience and gallery adverts. The aim in this initial stage was to flood social with the Blue Heart campaign so as to ensure that anyone who would potentially be interested was made aware.

Reaching those who would make a difference
When it came to making sure that we reached the right people, we knew that many voices would be stronger than one. This is why we ran promotion through every European Patagonia social channel available to us. This meant running localised ads through each of Patagonia's 5 regional Facebook pages as well as promoting the campaign through the localised Instagram store accounts dotted around Europe, including the recently launched Patagonia Manchester store. We also added additional voices to the cause by promoting the Blue Heart message through the social channels of Patagonia retailers. Key accounts such as George Fisher in the UK and Globetrotter in Germany were happy to contribute their channels to the cause which ensured that their engaged customers heard the message from a trusted retailer meaning they would be more likely to take notice. We also utilised detailed social interest targeting to make sure everyone who shared values with Patagonia would be introduced to the campaign. This meant we were able to reach the right people across Europe.
Bringing Blue Heart to the big screen
The next phase of promotion centred around Patagonia's latest film, Blue Heart. A full-length documentary which highlights the devastating effects that hydropower dams are having on the Balkans, specifically focusing on 5 separate stories that feature the people, groups and species' whose lives have been impacted as a result of the dams.
A 2 minute trailer was the key asset we used to engage audiences from across Europe, inspiring them to attend screening events hosted at 46 different locations across the continent.
Asking people to give up their evening to go to a screening for an environmental film, especially one that with such a complex narrative, was never going to be the easiest of tasks; however, by targeting event ads at audiences who had been pre-informed via the initial phase of promotion, and by using a provocative trailer as the hook, we were able to generate an incredible response: 17,174 event responses to Blue Heart film screenings and packed out events across Europe. Our social media adverts were responsible for 74.3% of these responses.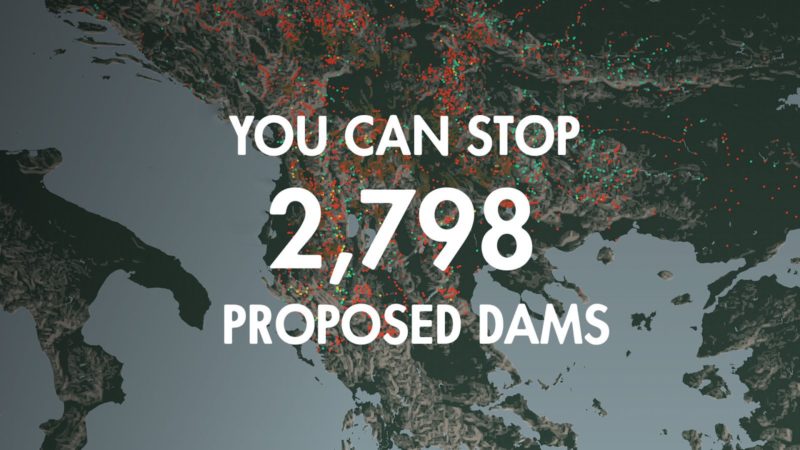 The final, and arguably most important phase of the Blue Heart campaign was to encourage all these newly informed people to now sign the petition. Through our clever targeting that only reached and re-marketed the campaign to the most engaged people, we drove 68,956 people during this final stage alone to the Save the Blue Heart of Europe petition page.
The result?
The direct nature of the creative combined with all previous social efforts had the impact we hoped for. Traffic from social media contributed to a staggering 61.4% of petition signatures and had the second highest conversion rate after Patagonia's hyper engaged email marketing audience.
In total the Blue Heart campaign was put in front of 21,279,067 individuals across Europe via Facebook and Instagram with a further 16,453,959 impressions coming from Youtube and Display advertising. A total of 362,720 users visited the Blue Heart platform, 63% of these visits came from social, display ads and Youtube pre-roll with 48% coming from our paid promotion.
On the 20th of June 2018, representatives from Patagonia met with the European Bank for Reconstruction and Development to hand over 120,000 petition signatures asking for them to stop investing in the destruction of Europe's last wild rivers.
This was the largest scale project we have worked on to date and it was an incredible opportunity to be able to use everything at our disposal to make a success of such an important campaign that promoted such an admirable cause.
Update – October 2020
Since working on this campaign we have heard the fantastic news that the Albanian Minister for Environment has rejected the construction of the Kalivaç dam, which would have destroyed the unique river system of the Vjosa forever. President Ilir Meta and Prime Minister Edi Rama have also given their support to the establishment of a Vjosa National Park. Find out more and read the full statement here.
Would your upcoming campaign benefit from our expertise? Get in touch.
Subscribe to our newsletter