Launching the Patagonia Micro Puff: Social Media Case Study
How we helped outdoor gear extraordinaires, Patagonia launch a revolutionary new product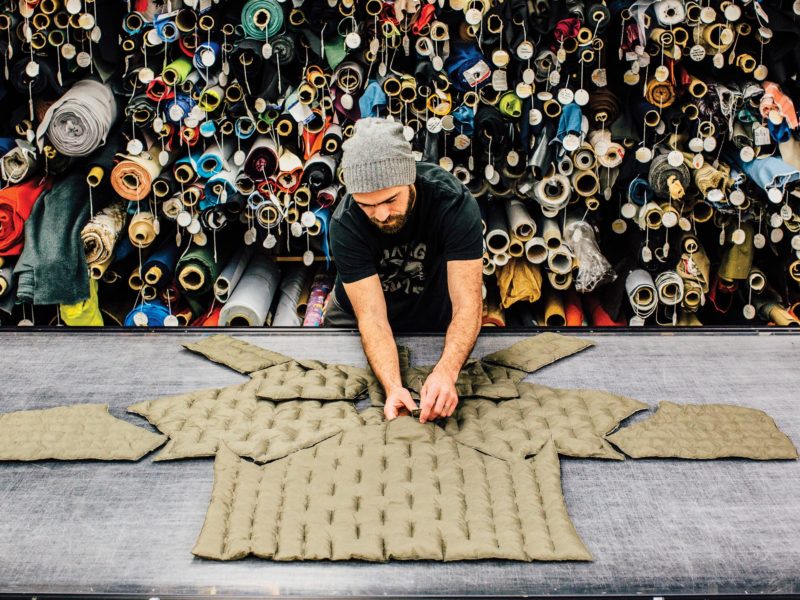 '10 years of research and it all adds up to nothing' reads the tagline of the latest piece of technical apparel from the outdoor gear extraordinaires at Patagonia. Alluding to the lightweight nature of its design and the years spent field testing and prototyping, the Patagonia Micro Puff was finally ready to be introduced to the world as the first step for the next generation of outdoor jackets.
As their tagline suggests, Patagonia have spent the last decade redesigning and redefining the insulated jacket which, even though made from entirely synthetic materials, promises to be as warm as down but incredibly lightweight. So, not wanting all their hard work to go unnoticed, Patagonia needed a digital marketing plan to ensure their European product launch for Micro Puff went with a bang and was seen by the right people.
Connecting Micro Puff to the world of outdoor sports
Nativve were asked to devise a social media marketing strategy and to implement the paid online social promotion for the Micro Puff launch campaign across the whole of Europe. This meant managing the promotion for 5 key markets in 4 languages across 3 digital advertising platforms; Facebook, Instagram and YouTube.
The aim of the campaign was to connect Micro Puff to an outdoor sports audience and to drive them to Patagonia's bespoke Micro Puff landing page. The product itself was the result of years of intensive research and testing in extreme conditions and the creative reflected this. Canvas ads and videos advertised the unique attention to detail that had gone into the production of Micro Puff so the delivery of the creative needed to reach an audience who would appreciate this. This wasn't any old lifestyle jacket to wear down the pub, this was real, technical gear intended to be put through its paces, and it was our job to put it in front of the people who would do that.
Creating a customer journey with creative
We utilised a marketing funnel, splitting the campaign into three parts which guided audiences down a clear engagement journey. The largest possible relevant audience were introduced to the campaign through a series of Facebook Canvas adverts, Instagram Stories and YouTube pre-rolls ads. Those that showed an interest in this initial stage of promotion were then served a longer video which gave more details surrounding the technical details of the product. Audiences were eventually served more direct advertising which guided them through to a point of purchase.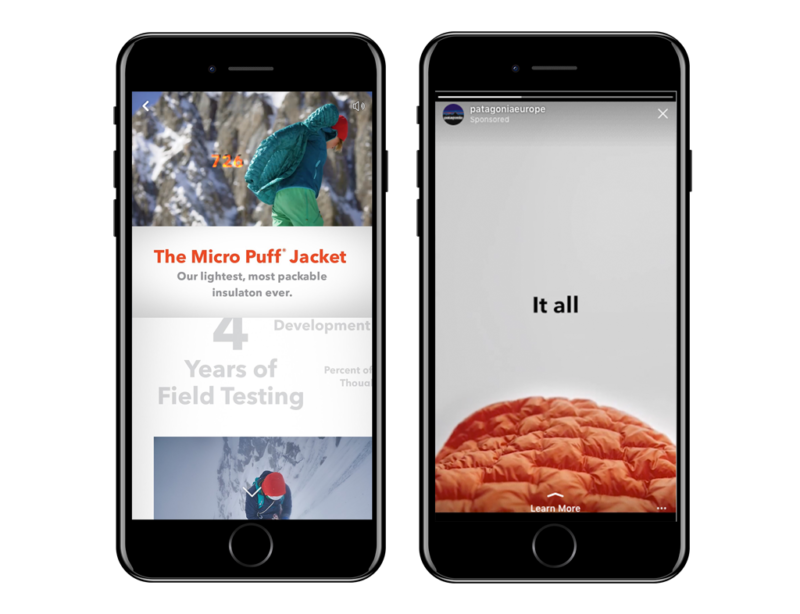 We defined two audiences that we wanted to target with the campaign. One we created from utilising our expertise in discovering audience interests and demographics of people most likely to engage with the campaign. The other was an audience we created from Patagonia's available social assets; we utilised the data available to us to create a variety of custom audiences and applied machine learning to help discover audiences that show a strong correlation to Patagonia's current customers. Each audience was then carefully crafted to exclude the other audiences from its targeting to ensure we weren't competing against ourselves to reach the same people.
How we did
Throughout the promotional period we reached 13,720,556 individuals with the Micro Puff campaign. This carefully curated audience was highly engaged with the promotion with over 3.5 million people directly taking action on the adverts and set us up perfectly for a campaign aimed at growing Patagonia Micro Puff sales later that year.
Would your product launch benefit from being put in front of the right people? Get in touch to discuss your next project.
Subscribe to our newsletter