Driving Brand Sales with Retailer Partnership: Social Advertising Case Study
Helping footwear brand, Superga reach a new, male audience at UK-based retailer, Oi Polloi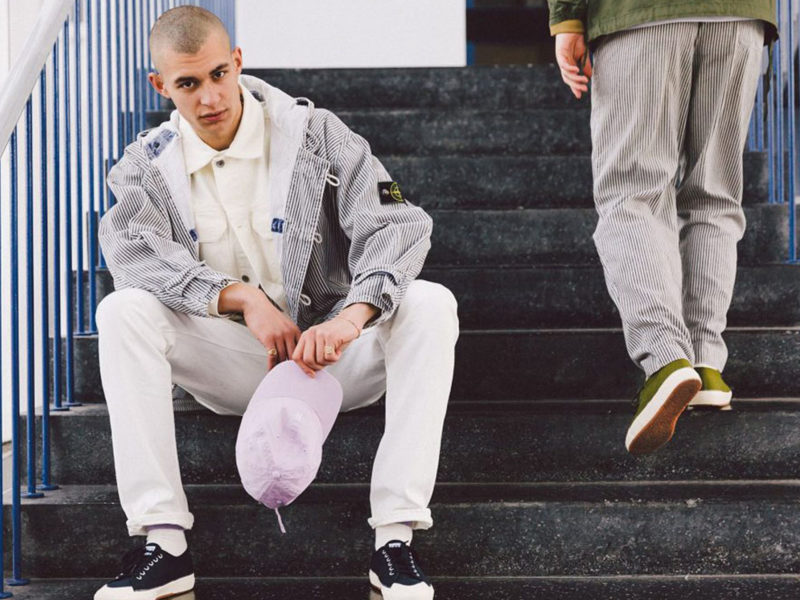 We collaborated with retailer Oi Polloi to help footwear brand, Superga reposition, gaining them a 10,000-strong, affluent male audience and interest from a number of their target wholesale accounts.
Italian footwear brand, Superga have been making sports-style casual footwear for over 90 years. Starting out as one of the first brands producing tennis shoes with vulcanised rubber soles in 1925, they grew with the boom of recreational sports and quickly became a global household name — where they've remained until this day.
Having worked with huge female influencers through the early 2010s — including Alexa Chung, Suki Waterhouse and Rita Ora — Superga have strengthened their popularity amongst a female fan-base in the UK and were eager to do the same with a UK-based, affluent male audience.
In early 2018, the brand was ready to launch a new shoe and wanted to use it as an opportunity to reach this new demographic. Already stocked in major retailers — including John Lewis, ASOS, and Anthropologie — they needed a campaign that would speak to fashion-conscious males but also gain the brand recognition from the large wholesale accounts that served them.
Credible content from an influential retailer
We'd learnt the most effective way to engage a new audience is to work directly with the influencers and retailers that had already earned authority. Teaming up with top-tier menswear retailer, Oi Polloi and men's fashion/lifestyle magazine, Proper Mag, we came up with a two-phase digital content strategy that would garner the interest and awareness of Superga's new target audience, convert it into sales, and gain wholesale interest.
Working with Oi Polloi's in-house team, creative assets were put together that had the right look and feel for Superga's new audience. A photoshoot, styled and shot by Oi Polloi, put the shoes in the context of the target demographic, pairing them with the brands that they already knew and loved. Utilising Oi Polloi's respected tone of voice and reputation, written content reintroduced the brand and placed them firmly in the culture of the demographic.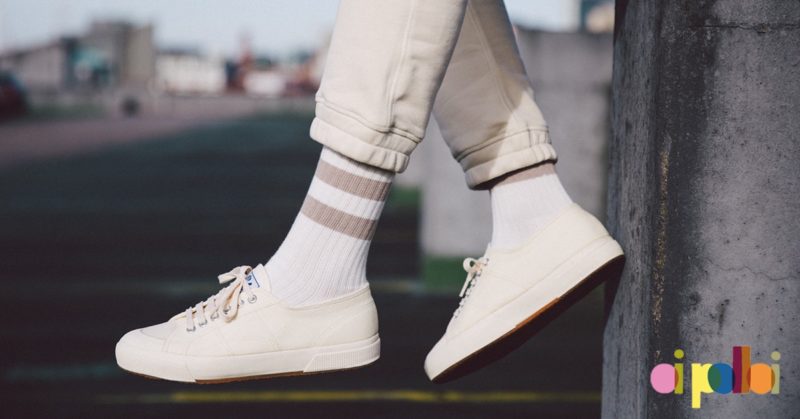 A content distribution strategy that leveraged key audiences
To make the new content work, we had to come up with a distribution strategy that came across as natural. By sharing both pieces in sequence to Oi Polloi and Proper Mag's audiences, we took advantage of the authority they'd earned and gave the content a stamp of credibility. By using data from their accounts and building on it over the course of the campaign, we were able to create a picture of Superga's ideal customers, target them effectively with the content, and then retarget those most likely to buy once the product was live.
Ideal repositioning, high sell-through, and interest from target wholesale accounts
By working with authoritative voices as part of the campaign, we got Superga's ideal audience interested and engaged, successfully helping them reposition. Multi-platform social media advertising from Superga, Proper Mag and Oi Polloi's accounts reached almost half a million people, with content being read over 10,000 times. And the content worked. Following the campaign, a profile of Superga's Facebook audience showed an increase in male fans of 15%.
By developing custom audiences throughout the campaign and targeting them with branded product ads across multiple social media channels, we successfully drove a further 2,577 people to Oi Polloi's site and achieved a product sell-through of 60% in the first 3 weeks after launch. As well as tangible interest from consumers, four new, and five existing target wholesale accounts placed orders with Superga for the upcoming season immediately following the campaign.
Do you need help repositioning your business? Or do you just want to reach more consumers? Get in touch with us here and find out how we can help.
Subscribe to our newsletter