Patagonia's We the Power Shines Light on Community Energy
The latest campaign features a film and panel discussions and aims to raise awareness about the renewable, community-led energy supply system.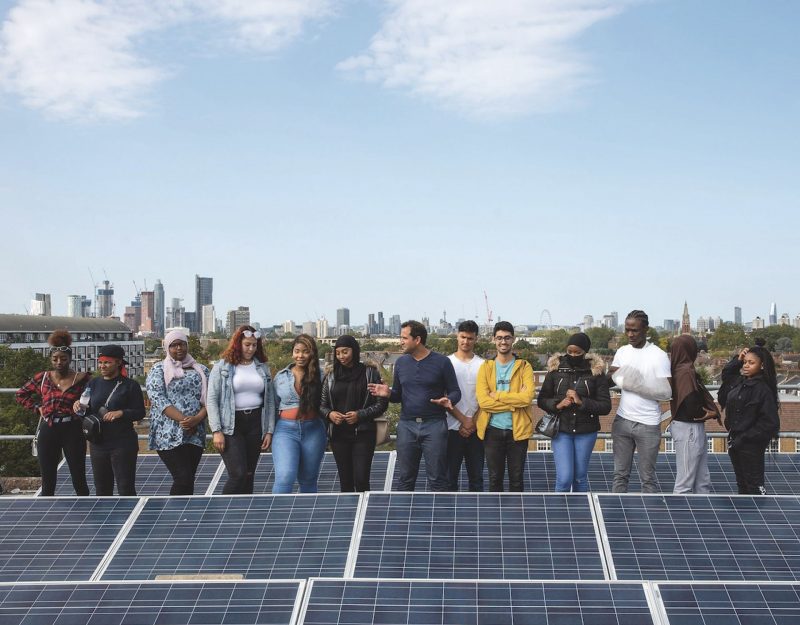 Patagonia Europe is bringing Community Energy home. With a new short film and a series of online panel discussions, the We the Power campaign is getting people engaged in Community Energy and inspiring them to seek out and start their own Community Energy cooperative.
Community Energy is a system of energy production that's owned by the community. It focuses on building a localised cooperative that produces its own renewable power, enabling the community to move away from big, extractive energy monopolies, help the planet, and bring the economic benefits of owning energy back to the community.
Premiered on April 15th, the Patagonia film We the Power follows the European Community Energy cooperatives that are leading this renewable energy revolution. From Germany's Black Forest to the urban rooftops of London, these Community Energy projects are building healthier and more financially stable communities and sticking it to the man in the process.
Following the premiere of the film, Patagonia is also hosting online panel discussions to inspired and support people interested in getting involved in Community Energy. The first, Community Energy: Are We Ready?, is led by well-respected environmental journalist Lucy Siegle and featured speakers from some of the leading names in Community Energy, REScoop.eu's Josh Roberts, Urgenda Foundation's Marjan Minnesma, and DRIFT's Derk Loorbach. There's also four subsequent, localised panel events for France, Italy, Germany, and the UK, each dealing with country-specific issues. 
Throughout this campaign, we're providing Patagonia Europe with digital marketing and paid social support, driving views of the film, attendance at the events, and helping raise awareness of Community Energy and Community Energy co-ops across Europe. 
You can watch the We the Power film below and sign up or watch recordings of the panel discussions here.