Howden, Derwent and Ladybower Reservoir: A Walk Through History
In this content piece we commissioned for outdoor brand Mammut, writer Andrew McCloy and amateur historian Don Walker explore the dark histories beneath the waters of the Peak District's most famous reservoirs.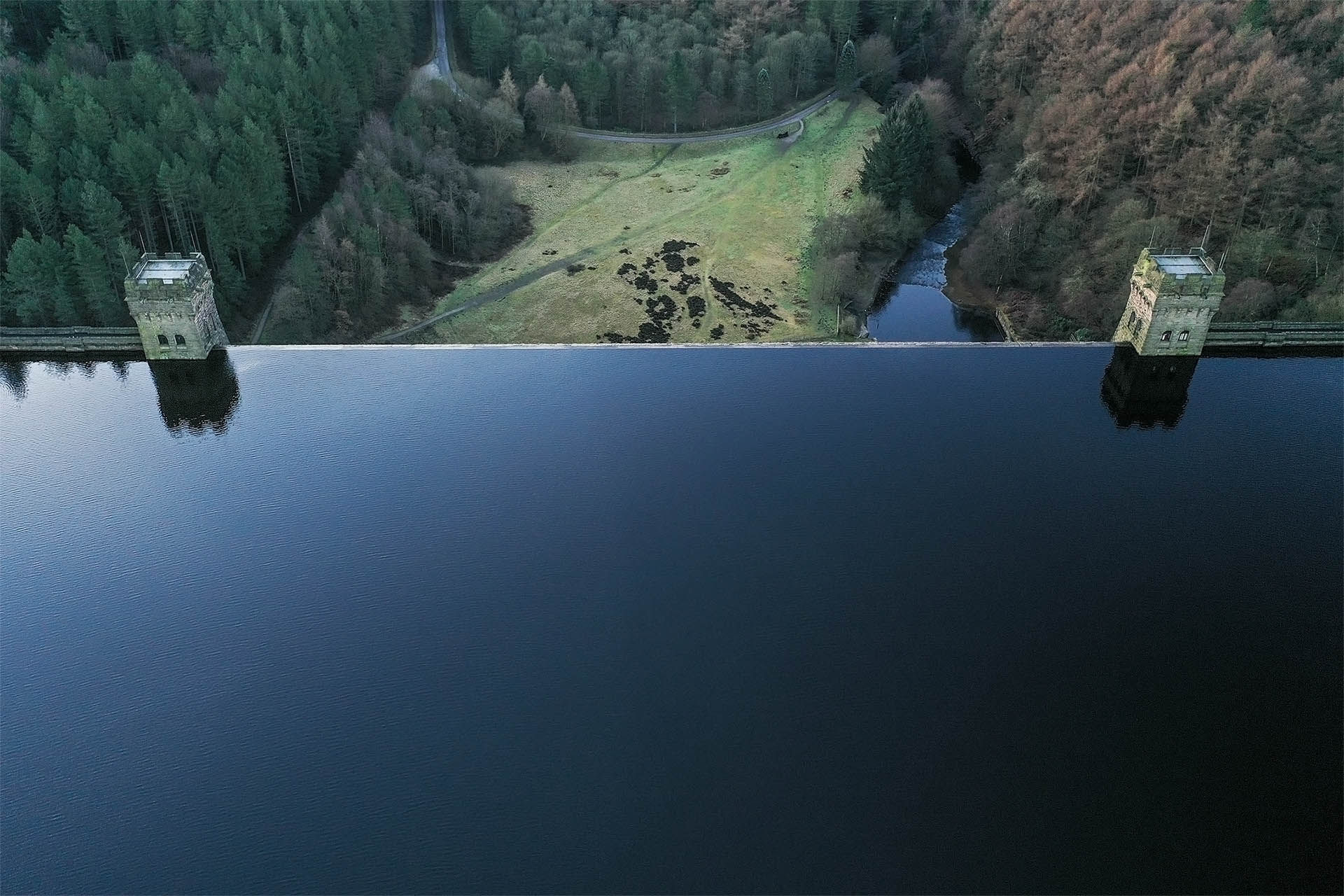 Written by Andrew McCloy. Photography by Jonathan Bean
We begin our walk at Fairholmes and are soon standing at the foot of Derwent Dam. After recent heavy rain the reservoir is brimming full and water cascades over the 35m high dam wall in a white, fizzing wall of spray and noise.
From there, we swing south to follow a quiet lane above the eastern shore of Ladybower Reservoir, passing a few scattered farms and houses. Here a simple interpretation board contains a faded sepia photograph from 1912 depicting a rural idyll of families in their Sunday best posing outside a row of pretty cottages. They stand awkwardly for the camera – frozen in a moment in time, but a moment that would soon end with shattering finality as the entire villages of Derwent and Ashopton were forcibly deserted, dismantled and submerged under billions of litres of water.
"This next and equally remarkable chapter in its history was not about building reservoirs, but destroying them…"
As twentieth century urbanisation took hold the cities surrounding the Peak District needed a reliable supply of drinking water. The upper Derwent Valley was ideal: deep, with narrow points for dams and tough gritstone readily on hand with which to build them. Despite protests, the two resident communities were compulsorily re-housed at nearby Yorkshire Bridge. Little was spared, including the elegant, oak-panelled Derwent Hall built by Henry Balguy in 1672.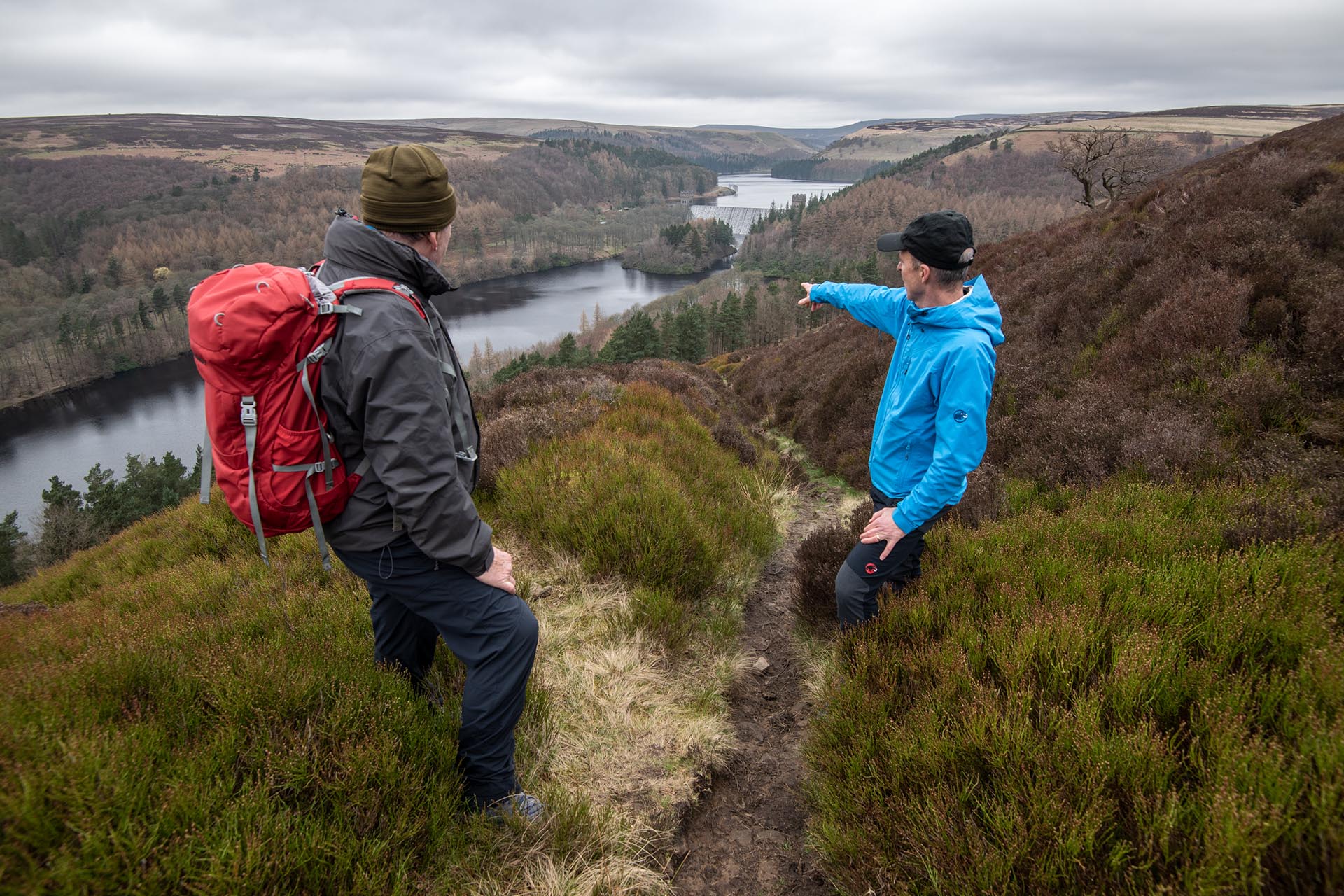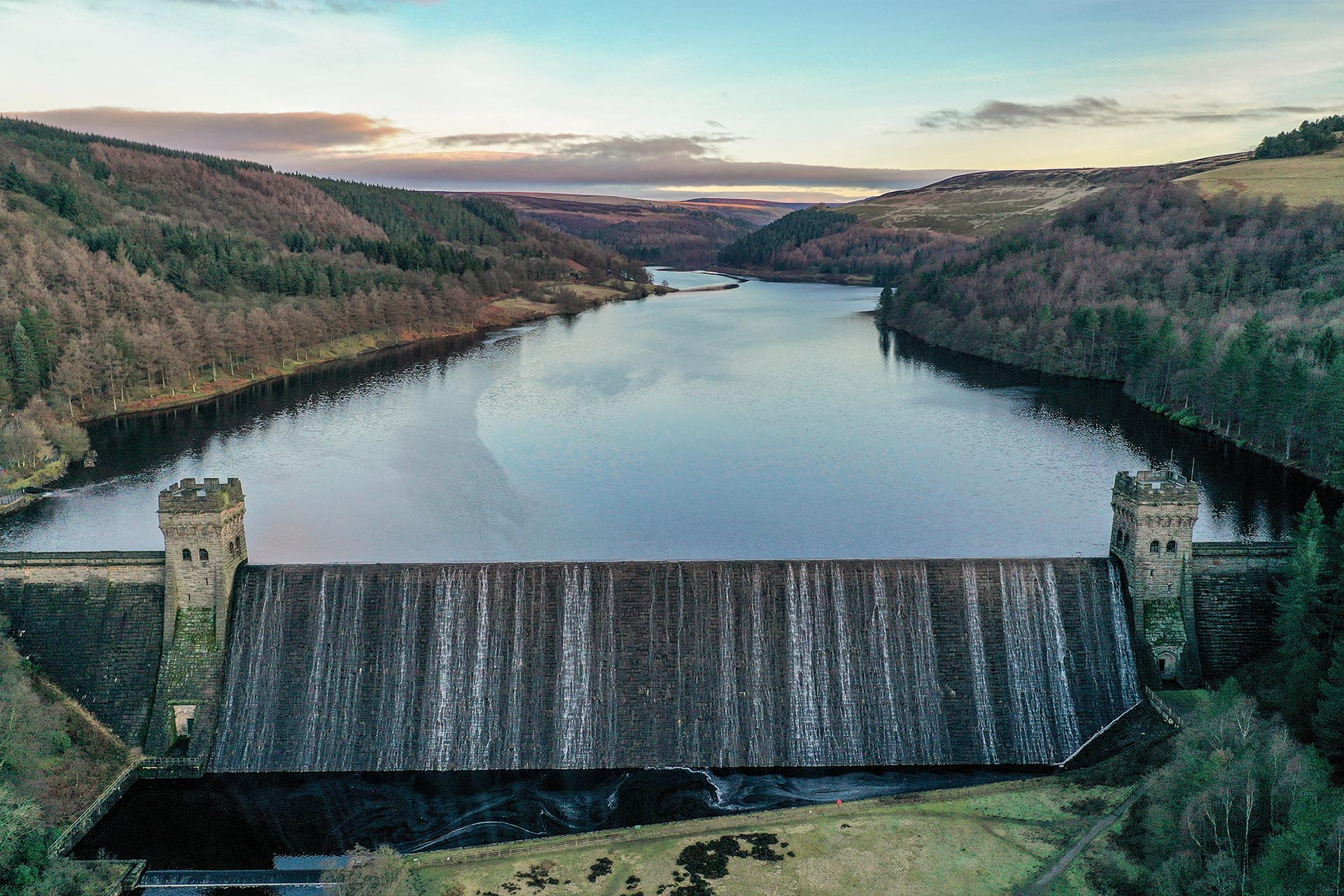 We retrace our steps a short distance, past the moss-covered and slightly eerie gateposts of the former vicarage, another period building consigned to a watery grave, then head uphill on a well-used path via Wellhead and Lanehead to reach the open moors.
After stopping for some shelter and a bite to eat at Millbrook Plantation, we continue on a direct track north westwards and begin to drop down via the ruins of Bamford House to Derwent and Howden Reservoirs. Howden Dam is in view straight ahead, another robust stone barrier holding back a vast quantity of water. Seventy years ago this dam was also in the sights of other visitors to the valley; but this next and equally remarkable chapter in its history was not about building reservoirs, but destroying them…
Subscribe to our newsletter
Find out what else Andrew and Don uncover whilst Walking the History of Ladybower Reservoir by reading the full piece on the Mammut website. Or take a look at the other pieces of content marketing we've worked on for Mammut: