Content Marketing: Ski Touring in the Scottish Highlands
We collaborated with seasoned backcountry skier, Alistair Todd and outdoor photographer, Hamish Frost to create a long-form story for Mammut UK that covers the highs and lows of ski touring in the Scottish Highlands.
Words by Alistair Todd. Photography by Hamish Frost.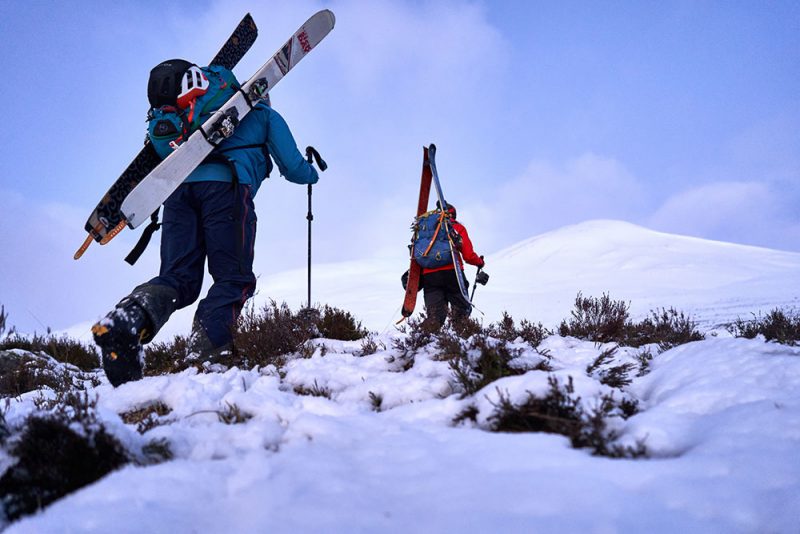 In a tale of two stories we asked Alistair Todd, chair of the Ski Touring Advisory Group, an organisation which advises Mountaineering Scotland on all aspects of ski touring, to show us some of his favoured Backcountry ski spots in the Scottish Highlands. Alistair has ski toured throughout Scotland for over 25 years and has a number of first descents to his name including the Tower Double on Ben Nevis in 2013. Having skied over 84 Scottish Munros we couldn't think of anyone better placed to share an insight into the highs and lows of ski touring in Scotland. Accompanied by established outdoor photographer Hamish Frost, Alistair headed to the hills to share his passion for chasing storms, skinning up and skiing back down again.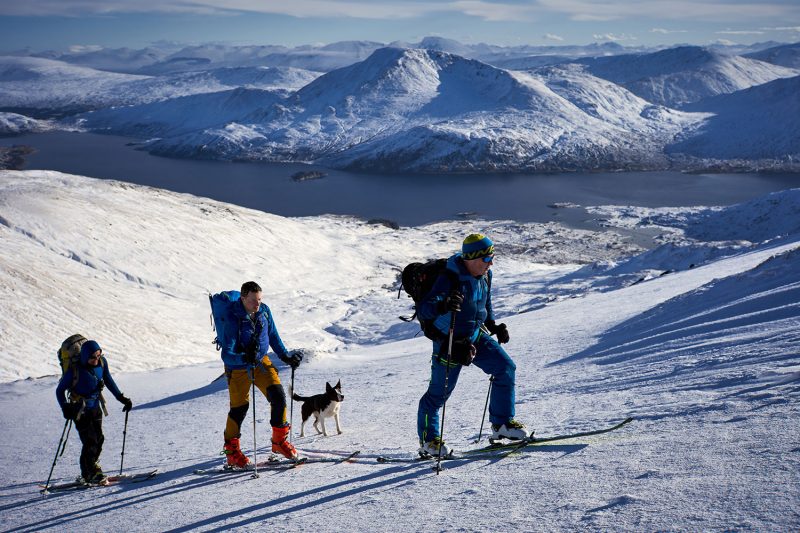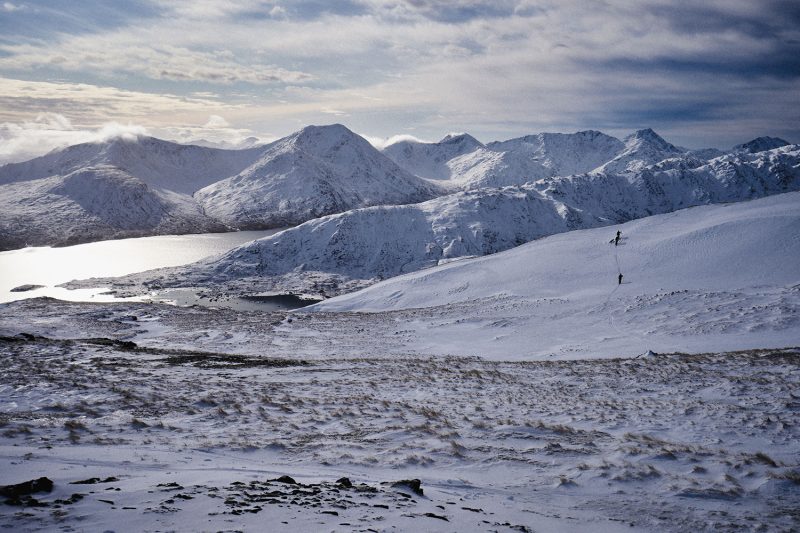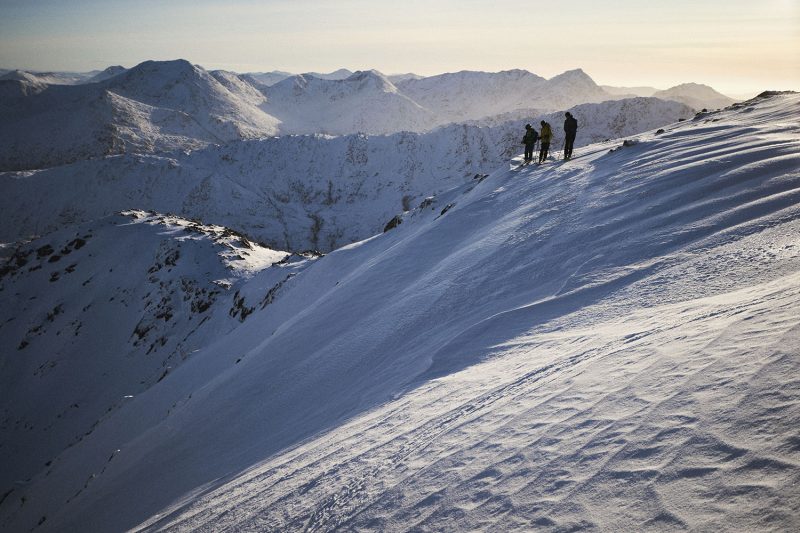 Every year Scottish ski tourers expectantly hop onto the winter roller coaster commencing in November and ending sometime in late April or early May. The only guarantees are the emotional highs and lows as winter arrives and then disappears again in quick succession. Conditions can change overnight from the amazing to the non existent and the best days frustratingly often land midweek.
Hitting it right on a good weather day is therefore a mix of luck and good planning, whilst being in the right place at the right time to enjoy a great ski day involves even more luck and a lot more planning. Maps are poured over, prevailing wind direction and snow activity monitored, the weather and avalanche forecasts analysed, summit weather stations checked for temperatures and wind speeds, social media reports inspected and sympathetic bosses tapped up for next day holiday requests.
Subscribe to our newsletter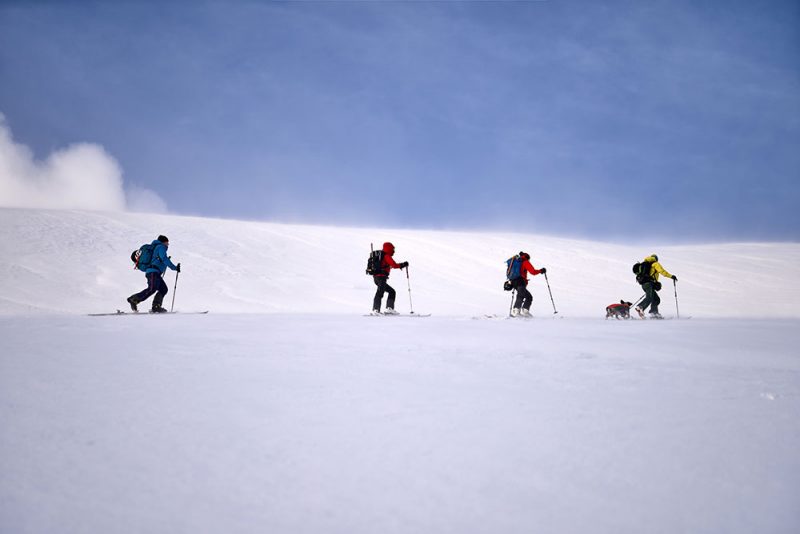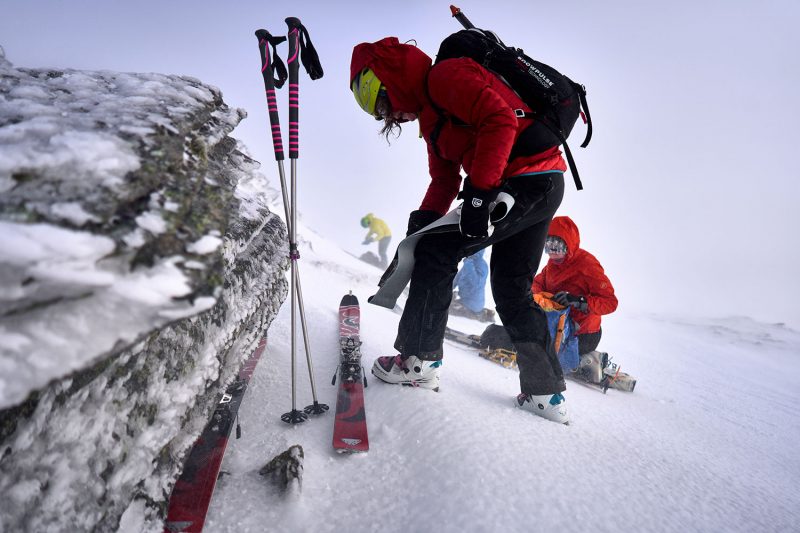 Read the full story Ski Touring Scotlands Backcountry Highland Hotspots on the Mammut website.