Hunting out the Lake District's Caverns and Quarries
With local experts Sam Sykes, nature writer Vivienne Crow, and photographer Jack Anstey, we hunted out some of the navigable quarries and caverns in the Lake District in this content marketing piece for Mammut.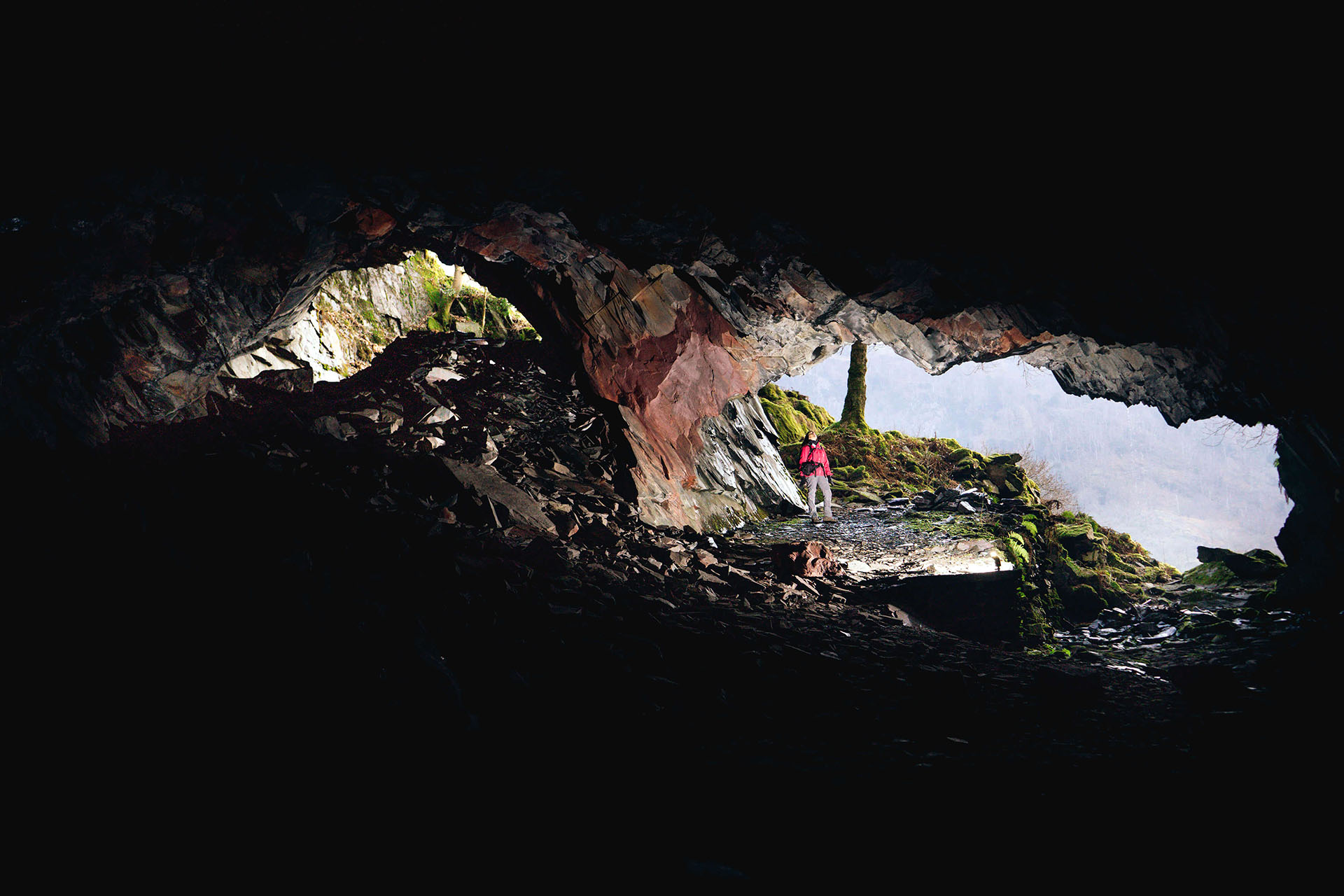 Words by Vivienne Crow. Photography by Jack Anstey.
On the drive to a lesser-known Lake District 'cave' – the quarries of Little Langdale – we make a quick detour to the famous Rydal Caves. As they're located next to a busy path high above Rydal Water, I'm not surprised to find a queue of people waiting to negotiate the stepping stones that cross the pool at the mouth of the main, most easily accessible cavern. Making my own wobbly way in, I stop and peer into the dark water to see if I can spot the fish that a group of school children reputedly deposited here years ago. No sign of them today.
The Rydal Caves are often mistaken for natural features, but, like many of the holes in the
ground found throughout Cumbria, they're man-made – a result of mining and quarrying
operations. Ian Tyler, the area's foremost mines expert, reckons the industry has left the
county riddled with 5,000 holes. More, even, than Lennon and McCartney claim for
Blackburn, Lancashire. For centuries, slate, copper, lead, even small amounts of gold and
silver were ripped from the fellsides. Almost all of them are abandoned now.
"The dangers associated with quarries are different, but I'm still spooked, especially when I hear a low, deep rumbling noise. I stop. What is it?"
Our next stop, the Little Langdale quarries are more obviously man-made – the woodland surrounding the site is littered with piles of slate and small quarry buildings. We enter via an unlit tunnel. "Mind your head!" Sam shouts as I don my head torch and duck into the dark, low-roofed passageway.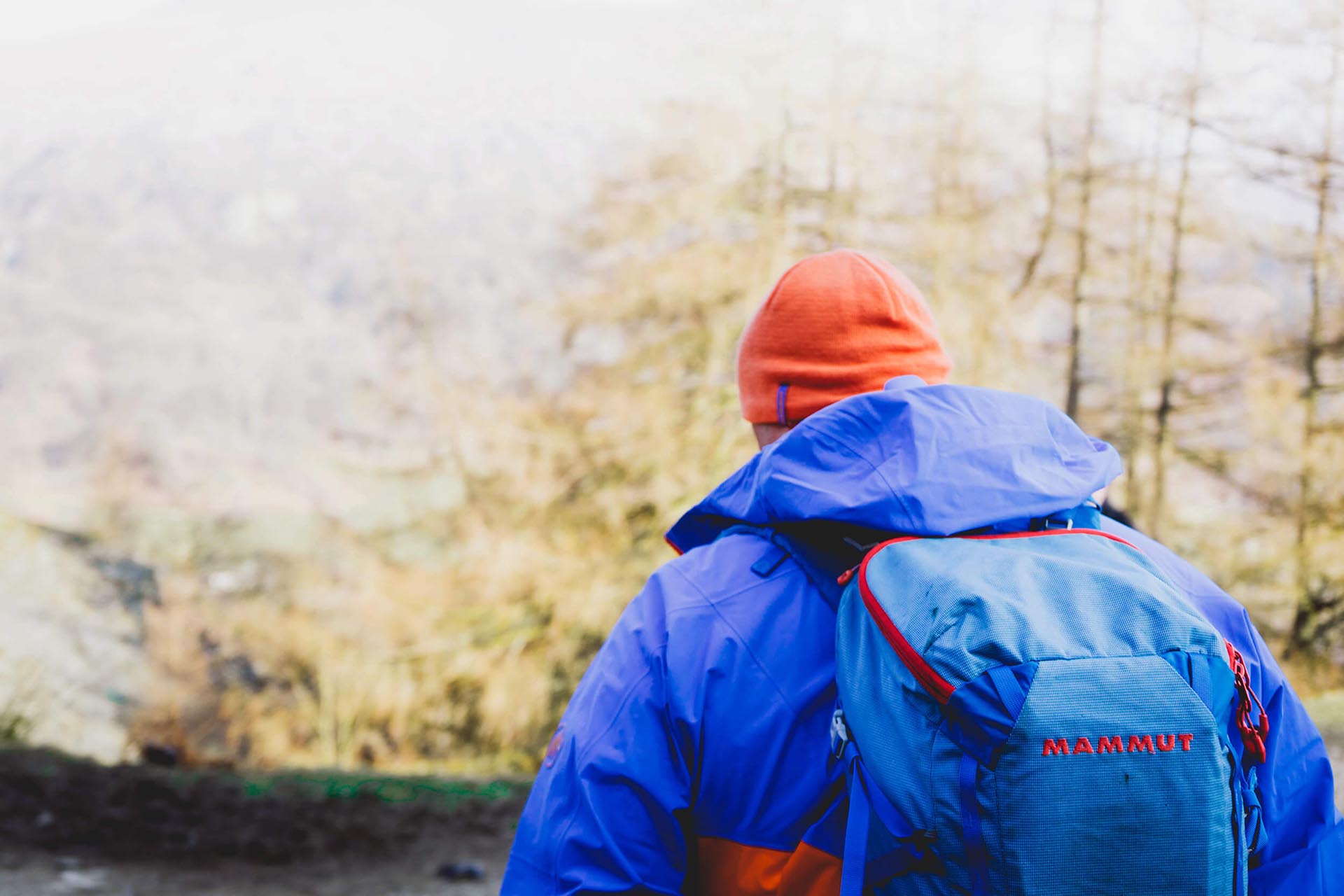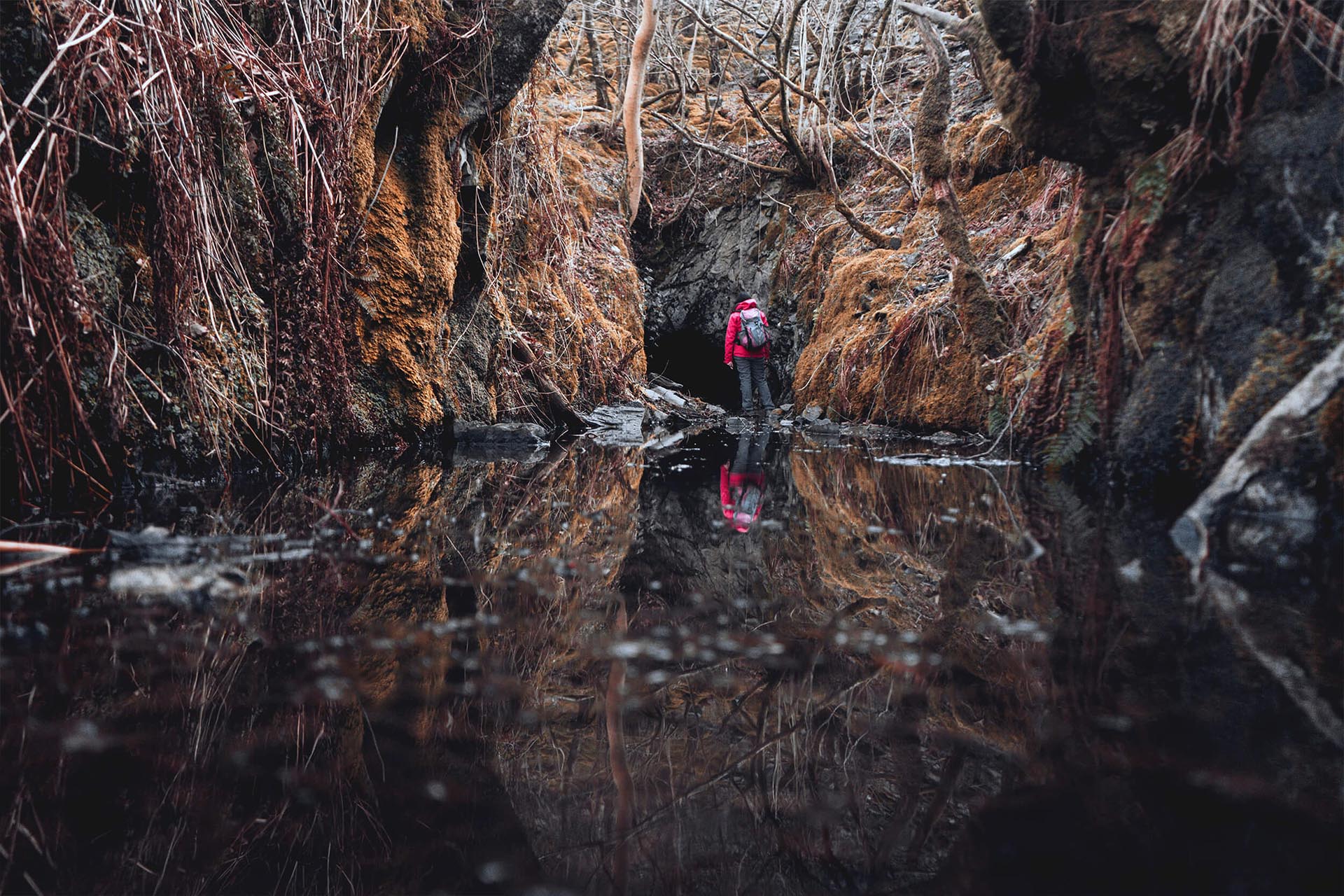 It's only a few hundred metres long, but it's eerie and slightly unnerving. I remember being warned never to enter mine tunnels because they're 'under-stoped' which basically means that, as well as the horizontal passages, there would've been workings going down into the vein vertically. And, with rock constantly on the move, you never know when you might plummet through the floor. The dangers associated with quarries are different, but I'm still spooked, especially when I hear a low, deep rumbling noise. I stop. What is it? The noise stops. I carry on and the noise starts again. Slowly, the 'rumbling' starts to sound more like voices and I see a beam of torchlight coming towards me…
Subscribe to our newsletter
Go deeper, read the full Lake District's caves, caverns and quarries article on the Mammut website. Or take a look at the other pieces of content marketing we've worked on for Mammut: