Climbing in Glen Clova with Simon Richardson
For outdoor brand Mammut, we asked climber Simon Richardson to document his time scaling some of the climbs in Britain's wildest and most imposing valley: Glen Clova in the Cairngorms National Park.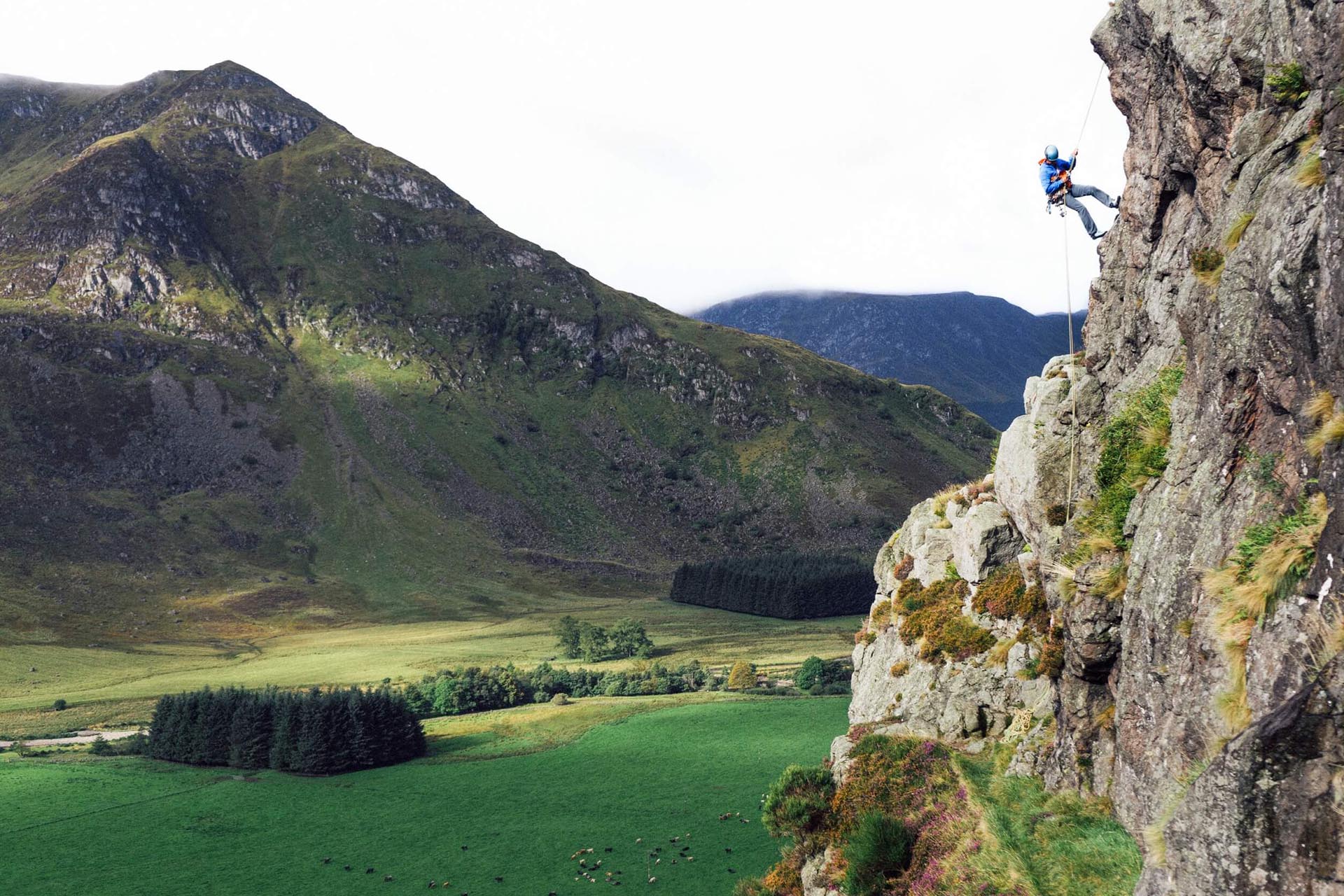 Words by Simon Richardson, pictures by Jack Anstey
The day is grey and overcast as we drive along the long twisting road from Kirriemuir and raindrops pepper the windscreen. It's impossible not to be inspired by the beauty of Glen Clova. The final few miles beyond the Clova Hotel are along a tiny single-track road. The hillside rises up sharply to our right, rocky and steep and scooped out by deep corries, and at the head of the glen lies the Craig Broadlands; big, dark and menacing.
Fuelled by optimism, Robbie and I head up to the Red Craigs on the north side of the glen. As we reach the foot of South-East Crag the rain reduces to a drizzle. With nothing to lose we pull on our wet weather gear and set off up Central Crack (Severe), a Clova classic that cuts straight up the centre of the cliff. The initial holds are sloping and greasy and demand precise footwork, but higher up the route is endowed with big positive edges. Before long I forget about the damp and wet and revel in the joy of moving smoothly up rock with ever-increasing exposure below.
"The route has a sensational final section up the vertical face left of Red Wall but it looks improbable from below…"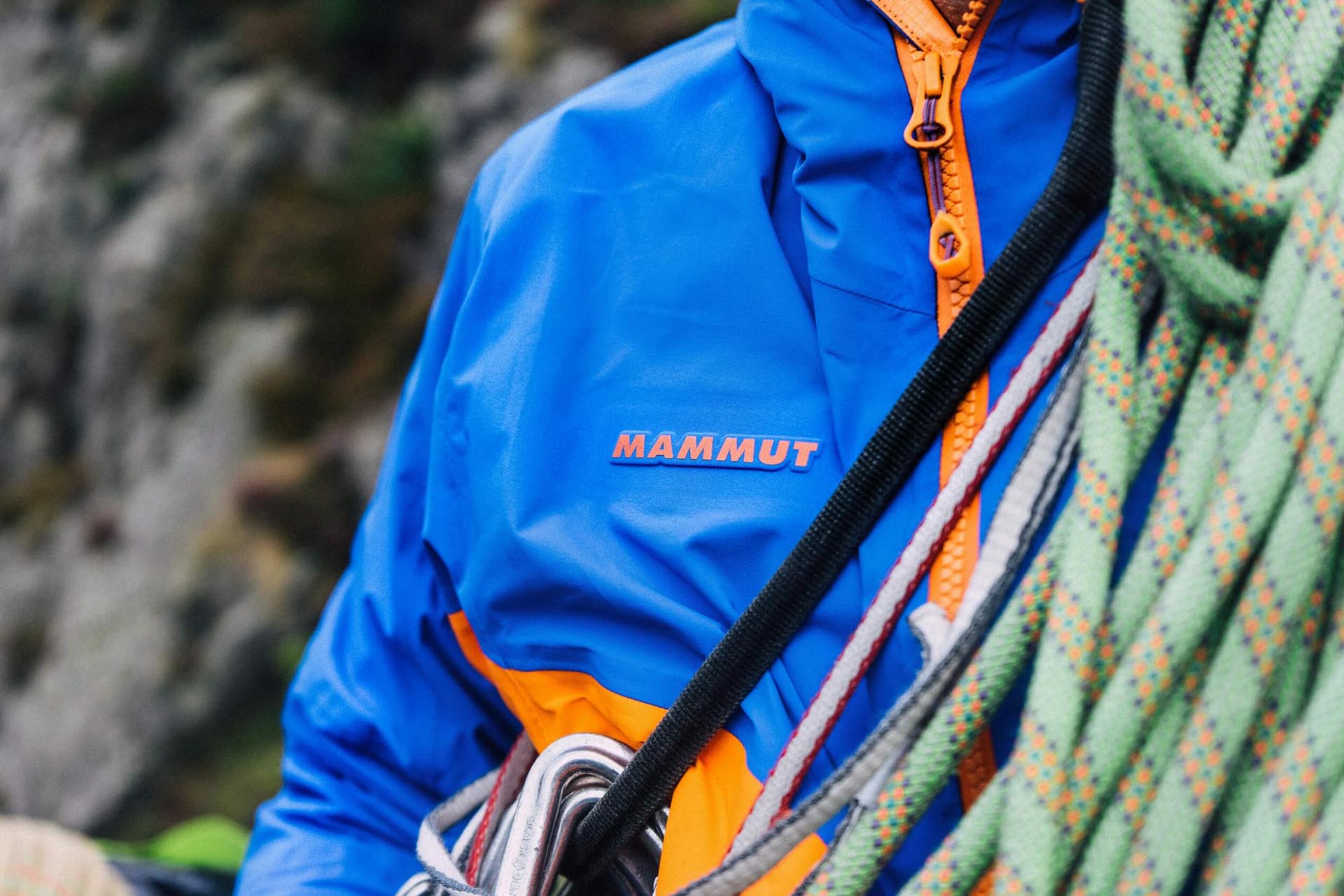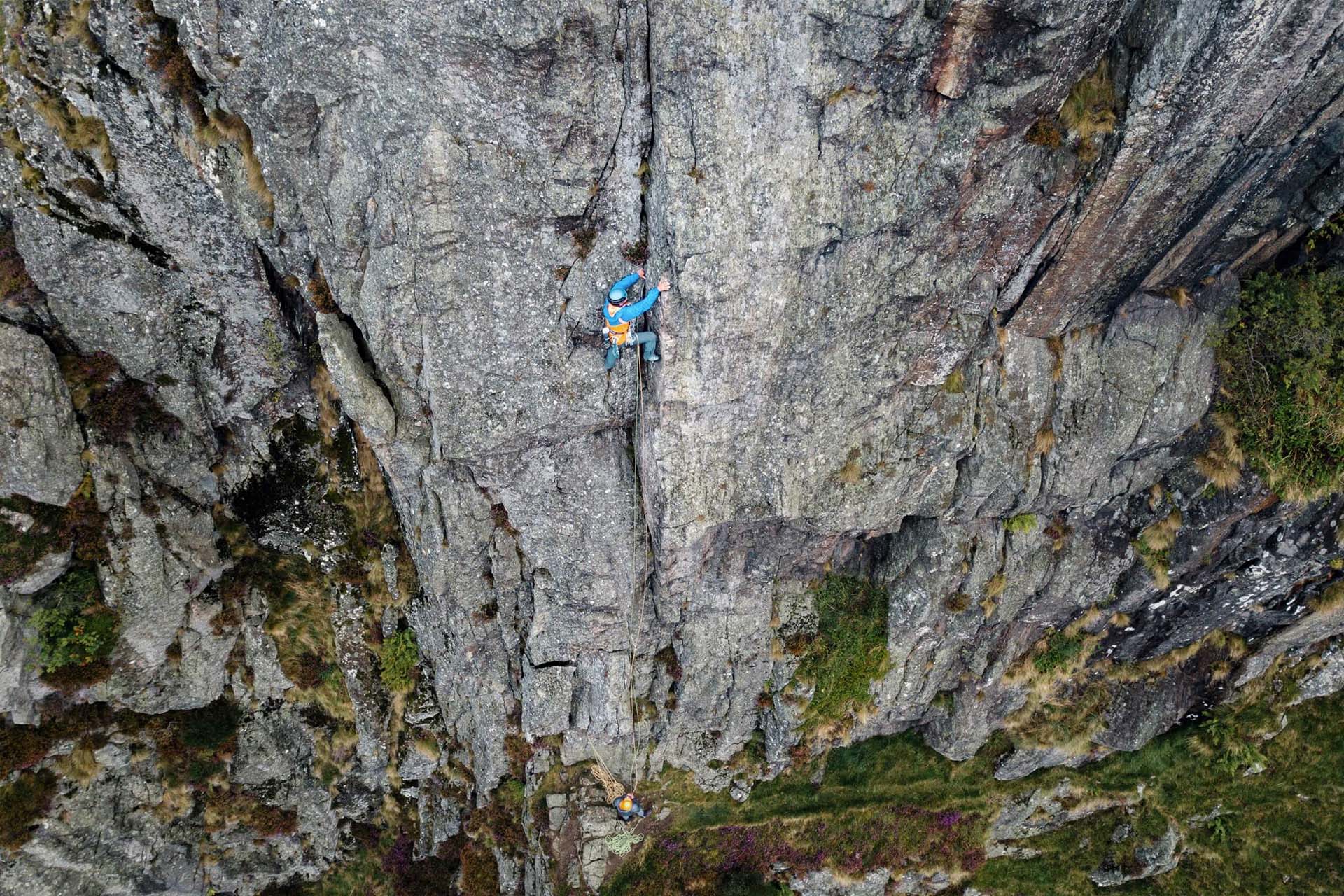 At the top I clip into a helpful in-situ abseil sling, put Robbie on belay, and take in the view. It has stopped raining now and I look straight across to Winter Corrie, the most frequented winter climbing venue in the glen. The neighbouring Corrie Farchal, which had been curiously neglected until recently, now has over two dozen new winter climbs. The most popular route is the evocatively named Silver Threads Among the Gold (IV,5) – a delightfully varied mixed outing up the central buttress. Previously, mixed routes that rely on a combination of frozen turf, icy streaks and snowed-up rock had been in short supply in Glen Clova but there are now a good selection of mixed routes all over the glen.
Soon Robbie is at the stance so we abseil down and decide what to do next. The clouds are dark and threatening again, but the rock has dried a little, so we scramble up to the foot of the Upper North-West Crag and settle on Alder (VS). The route has a sensational final section up the vertical face left of Red Wall but it looks improbable from below…
Subscribe to our newsletter
To keep reading the full Climbing in Glen Clova article on the Mammut website. Or take a look at the other pieces of content marketing we've worked on for Mammut: