Driving Attendance at Patagonia's Films: Social Media Case Study
Getting locals excited about Patagonia film screenings in towns across Europe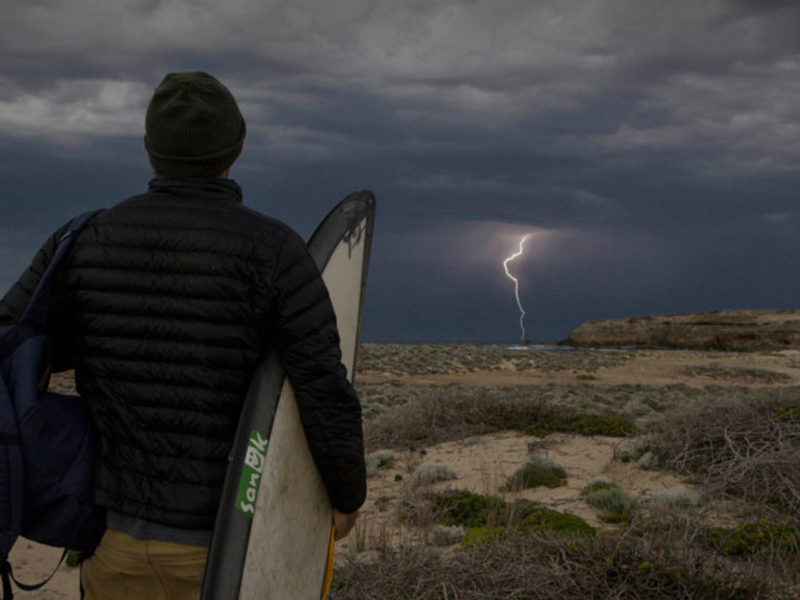 One way that outdoor brand Patagonia continually builds and engages their audience is by hosting film screenings. Free beer, snacks and an inspiring film about adventure in the outdoors- what's not to love?
During the last 12 months, we have worked alongside Patagonia to promote screening events for several of these films, ensuring packed out locations filled with like-minded adventure junkies ready to be inspired and motivated by what unfolds on the screen in front of them for the next 60 minutes or so.
The films shown range from cult classics like 'Mountain of Storms' which follows Patagonia founder, Yvon Chouinard and pals (including founder of The North Face, Doug Tompkins, no less) as they travel in a campervan from Ventura, California all the way to Chile in an attempt to conquer the formidable Mount Fitz Roy — to more contemporary offerings such as 2018's surfing film Never Town, which highlights the plight of surfers and conservationists as they fight to keep their local coastlines wild. But the one thing they all have in common is their ability to inspire; they put the experiences and adventures of one particular outdoor activity into the spotlight and encourage viewers to go out there and try it for themselves.
Subscribe to our newsletter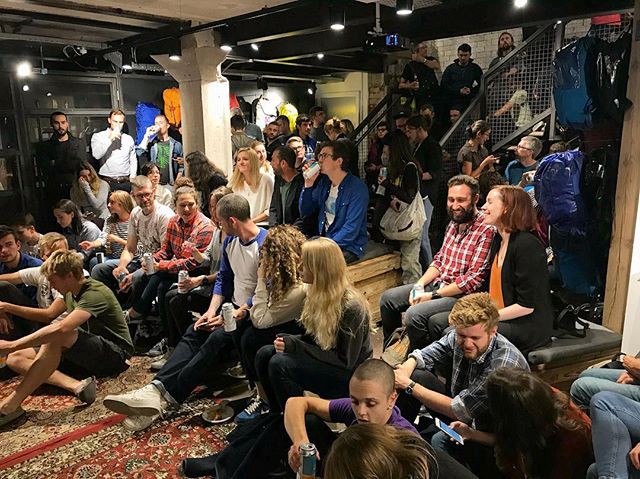 Fine tuning the audience
Screening events are a highly effective method of promoting an aspirational lifestyle without the need for pushy sales techniques, perfect for a brand like Patagonia. But how do you ensure that events are not only packed out but packed out with the right kind of people; those who will be motivated by what they see on screen and influenced to advocate the brand and also have the potential to turn into customers?
This is where our expertise comes into play. We utilised social media and employed advanced marketing techniques to make sure our carefully curated digital adverts were being seen, and more importantly, were prompting action from the desired audience. For Treeline — a film that focuses on the forests which skiers and snowboarders base their lives — this meant displaying adverts only to audiences who had previously shown a serious interest in any aspect of snow sports, as well as those with closely matching interests, whether they were already fans of the brand or not.
Naturally, the targeting must also be localised, so only those who were within travelling distance of events would be shown the adverts. We applied this approach to the screening of three different films shown in Patagonia stores (Mountain of Storms, Never Town and Treeline), with each of those films being shown in at least seven different Patagonia stores across Europe.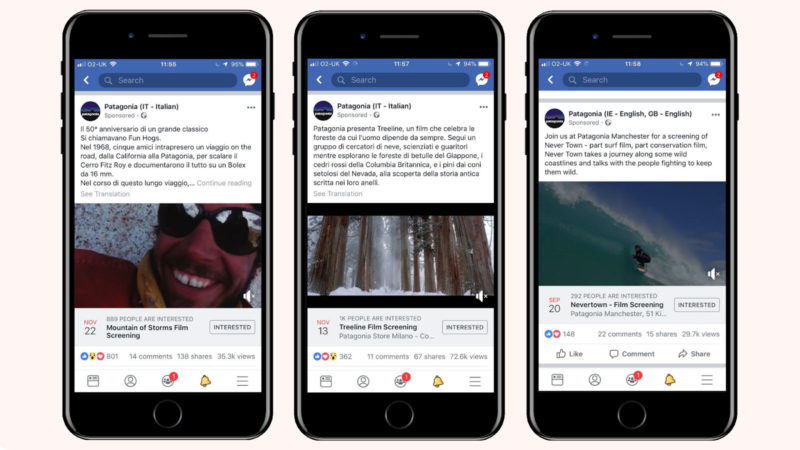 Results
As a result of our careful targeting, we consistently achieved a fantastic online response to the events, with large numbers of events responses and engagement from interested users.
Significantly, our Facebook adverts were responsible for generating, on average, two-thirds of all event responses to these screening events. Indeed that figure was often higher, with adverts responsible for 85% of attendance at one Mountain of Storms screening. Evidently, this method of advertising this type of event on social media when combined with meticulous audience targeting is a tried and tested and highly successful way of ensuring large turnouts and, for Patagonia, a legacy of new engaged fans ready to get out and try their hand at their own adventure.
We could help increase the attendance at your events. Get in touch to arrange a chat.
Subscribe to our newsletter