Mammut and The British Pilgrimage Trust: Along the Old Way
We sent travel writer Oliver Smith along with Dawn Champion to find out more about trust's work promoting modern pilgrimage and uncovering ancient routes.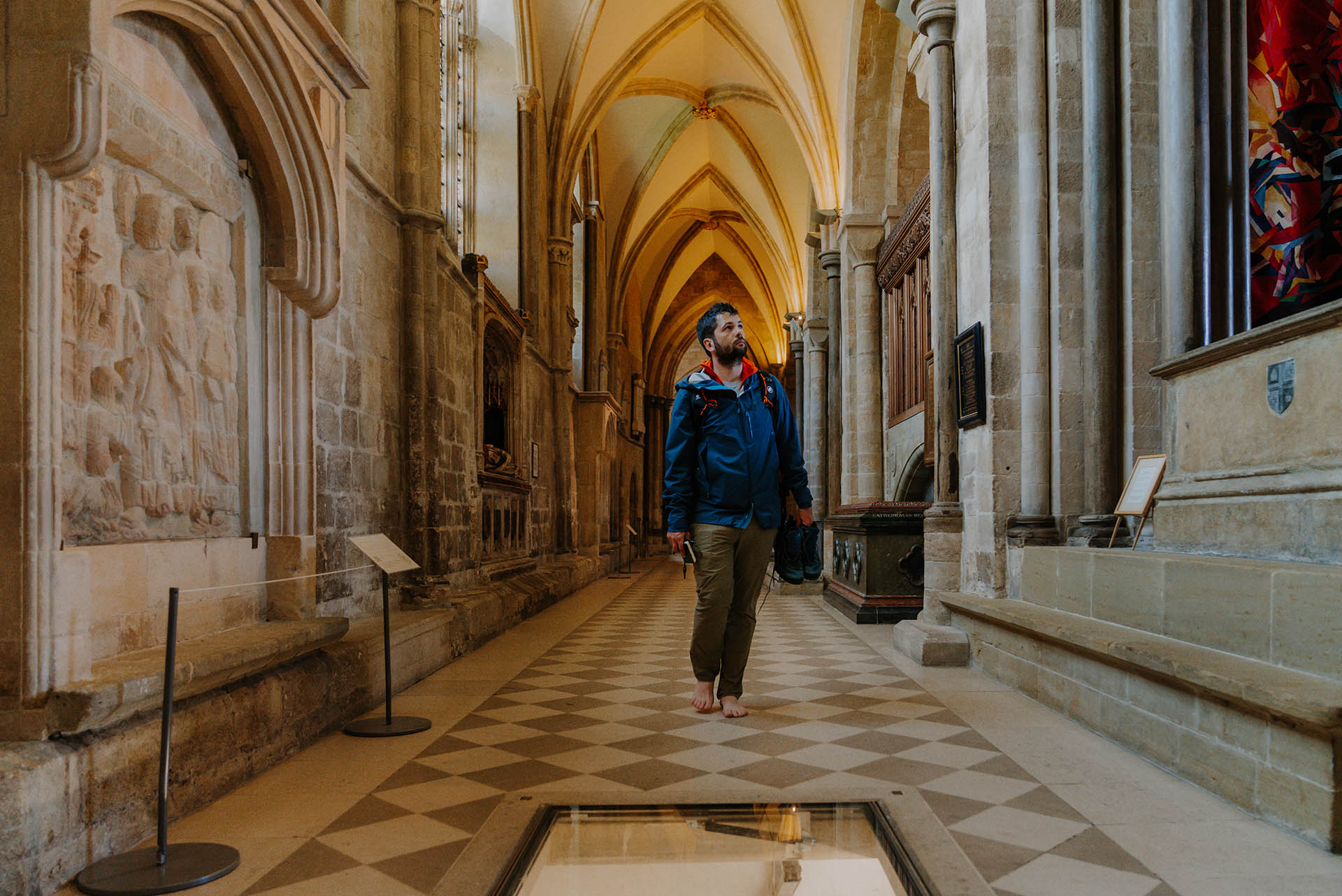 Ever fancied tramping your way along a pilgrimage route for a couple of weeks? Well you don't need to follow the crowds to Spain for the Camino de Santiago.
The British Pilgrimage Trust has been working to pilgrimage in the British landscape open for all, encouraging believers from all faiths as well as none believers to head out on a short or long walk-with-a-purpose. The charity organises group walks, accommodation in Churches, and has identified a network of pilgrimage routes across the UK.
One of these routes is The Old Way. When a founder of The British Pilgrimage Trust spotted a faint red line from Southampton to the shrine of St Thomas on a 14th-century road map, they identified it as a long-forgotten pilgrimage route, and the trust is in the process of promoting it as one of Britain's key long-distance walking routes.
For Mammut UK, we sent writer Oliver Smith and photographer Beth Squire along with the trust's Dawn Champion to find out more about its work, pilgrimage, and the power of walking with a purpose.
Read the full article here.