An Interview with Charles Ross
Talkin' textiles and regenerative agriculture with the performance clothing expert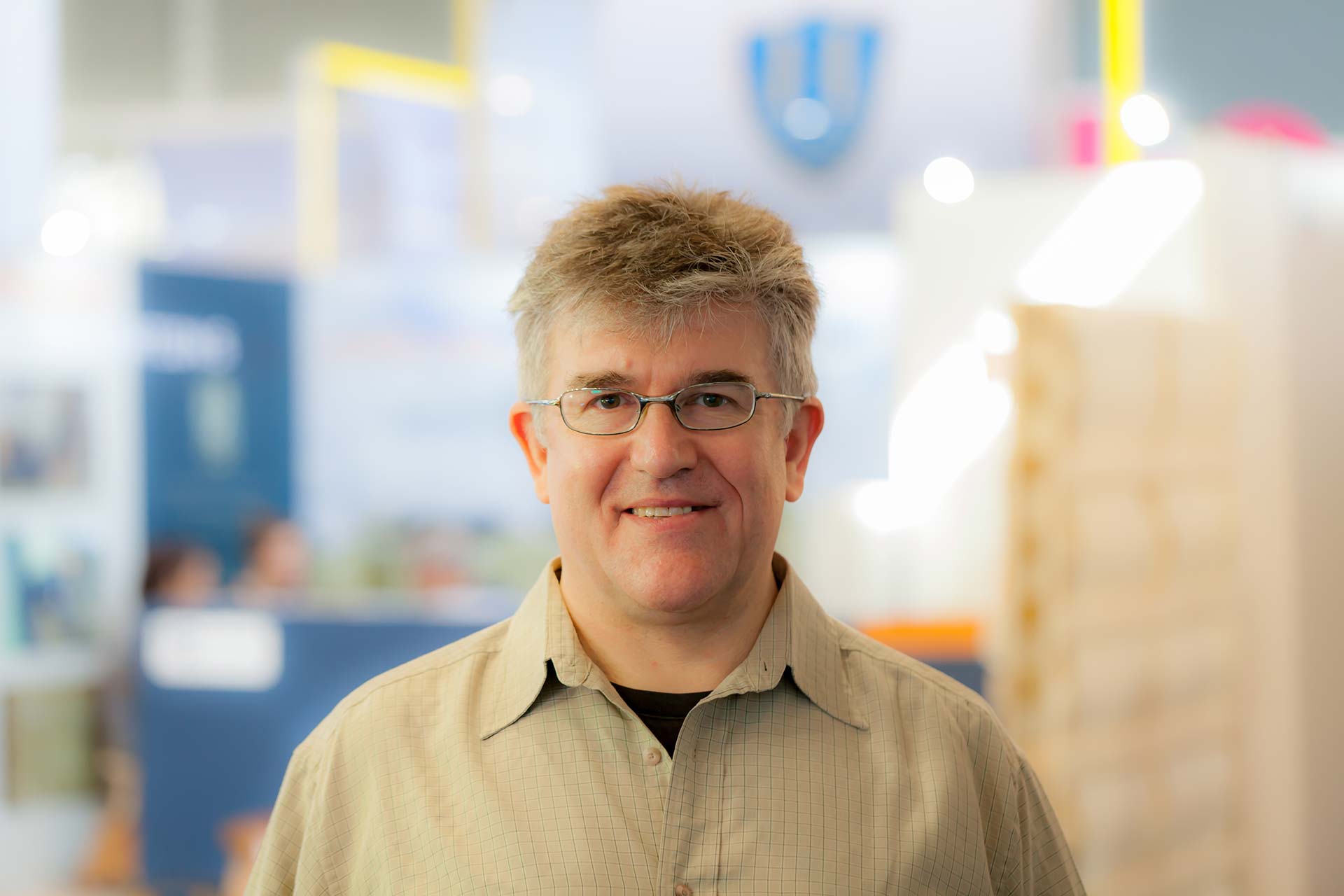 Think about the clothing industry for too long, and you're bound to be left with a few questions. Why are shops trying to flog shorts in the dead of winter? Where does all the unsold gear go? How do things improve? 
In a bid to navigate this ocean of confusion, we called up Charles Ross. As a lecturer in Performance and Sportswear Design at the Royal College of Art, consultant for countless outdoor brands, occasional Do Lecturer and self-confessed fabric geek, Charles is a clear headed voice of reason in a world of mumbo-jumbo and marketing spiel. 
With a strong focus on textiles, he's a bit of an expert on the subject of regenerative agriculture—the old-fashioned form of farming touted as the future by brands like Patagonia, North Face and Timberland. He's also a keen skydiver with over a thousand jumps under his belt, but that's sort of besides the point…
Okay Charles, starting from the beginning, how did you get involved in outdoor clothing?
I come from a military family. The military offered a specialist school that we could be sent to back when the British army was all over the world, and for seven years you had education in one place—right on the cliffs of Dover—and it was magnificent. 
I thoroughly enjoyed it—it was the mid 80s when drugs were starting to come to the country—and I was in the only boarding school in the country that never had a drug problem, because all of us were so dumb we didn't know how to get them. It was brilliant, but a week before my O Levels I broke my neck, which meant I wasn't going to go through to the military. 
So when I eventually left school after A Levels in 1984, all my friends went into the services, but instead I got one of the first generation round-the-world air tickets. This was before Neighbours, but for some reason I had this temptation to go to Australia, and it was cheaper to get a round-the-world ticket than it was to get a return flight. I remember when I went to America I wrote down all the places I wanted to go, and I ended up with 42 flight coupons for America alone—whereas now they limit you to the amount of flights you can have. 
After that I came back home and did a boring job, but then I went back to America to work as an Outward Bounds instructor—and coming up with very strong military roots we were used to the outdoors. This sounds stupid, but in America the outdoors are really pleasant, but when I came back here in 1986, it was wet, it was cold, it was windy and it was dark. So at that point I used the only bit of intelligence I've shown in my life, I decided to go into clothing technology, to keep warm and dry. Gore-Tex was starting to come popular, and fleece was about to break through, so I was luckily the right person in the right place.
Subscribe to our newsletter
It sounds like you timed it well—that seems like it was a particularly good time for outdoor clothing companies in the UK, with lots of new brands and ideas.
The first company I joined was Rohan. When they started, anything you wore to go outdoors made you look like a Victorian mountaineer—and actually the first ever Rohan product was made from worsted wool. But then they moved to Yorkshire and they came across this horse riding jodhpur fabric that became this mountaineering soft shell—and that's before soft shell was a word. 
"The fast fashion brands almost rush to recycle the garments or make biodegradable fabrics, but what we need to do is think about things you can do earlier on—reconditioning, resizing, repairing or repurposing."
They were letting fabric people come in and show them stuff, and they found a poly-cotton fabric that was made for duvet covers—and no one had used poly-cotton in the outdoor world before. So they were the first in the field with a lightweight fabric. It required such a change of thought—because before that dressing for the outdoors was about protecting yourself from the elements, so the thicker it was, the better. 
Fast forward to today, there's a lot of focus now on the clothing industry and making things in a better way, but what's the real situation as you see it?
The popular expression at the moment is the circular economy, but we don't really all understand what it means. Textiles have become the easy victim for the bad of the world—it's meant to be the second most polluting industry on the planet after construction—and whilst it's bad, it's not actually as bad as that. It's in the top ten, but it's probably around the fifth or sixth worst. 
The fast fashion brands almost rush to recycle the garments or make biodegradable fabrics, but what we need to do is think about things you can do earlier on—reconditioning, resizing, repairing or repurposing. There are lots of stages in between, but the fashion industry is almost trying to surf on the wave of having recycling fibres. By the time you're down to recycling fibres, you're using almost the same amount of energy as creating the garment in the first place. Biodegradability is worse, because then you've got to re-grow the fibre.
When you hear biodegradable it sounds quite good… but how long does it take for a banana skin to decompose, never mind some glitzy party dress? A lot of these buzz-word things maybe don't stand up when you think about them. Is it all just marketing and grants getting in the way of common sense?
You're right, we've tied ourselves up in all these grants, rather than doing what's right. It all tips and starts to nudge each other. Clothing does four basic roles—firstly, it's practical, then it's comfortable—if you have a couple of pairs of jeans, then you'll naturally wear the most comfortable. Then we look at the third reason—how it identifies you. But then there's the fourth reason, which we never really talk about—that sense of fun. 
Even before you're in double figures, there's a thing about dressing up and the fantasy of it—and then later it's there when we go drinking with our friends on a Friday night. It almost gives us a sense of pride—there's an awful lot associated with clothing. And in the same way that food has become cheaper over generations, that mentality has gone into clothing.
A really good case was back when Jeremy Paxman was talking to the chairman of M&S, and he gave him a very thrustful attack saying, "M&S underwear now wears out." This was after the supermarkets had moved into underwear and they were able to produce cheaper underwear because they used cheaper cotton. It wore out faster, but we'd turned into a more transient society so rather than having underwear which lasted, we accepted they'd only last two or three years. 
And M&S, unfortunately for a great British apparel brand, moved their sourcing cheaper to chase the supermarket money that was taking away their market share. And when you've gone cheaper, it's almost impossible to recover and maintain the values you'd like to be associated with.
You can't have it both ways.
That's where we were a decade ago now, but I've got a lot more faith in Generation Z. They've accepted the follow-on from Millennials, they're living in rented accommodation so there's less hanger space—and because of that they're choosing their wardrobe to reflect more of their values. 
When I was in university, if you went into your overdraft, you'd work a month in the summer and you'd have paid it off, but now an undergraduate degree is going to cost you somewhere in five figures. So this generation is the most accustomed to dealing with debt, and because of this they're actually choosing compact wardrobes—but they still happily buy an Arcteryx or a Patagonia jacket, because it represents the values they want to be associated with. 
I know you're something of an expert on something called Regenerative Agriculture, which more and more brands are looking into. Can you give us a background on that?
In 1994 Patagonia started sourcing organic cotton. A lot of their staff were getting sick, and no one could work out why these healthy people were coming down with respiratory problems more than anything else. Eventually they worked out that formaldehyde—which is what they use to preserve dead bodies—was used to cure cotton stability. So that's why they started using organic cotton. We all know about organic cotton, but even now it's less than 2% of the world's cotton crop. It's much bigger in our heads than it really is. Anyway, about three years ago my colleagues started to ask questions about this thing called regenerative agriculture, so for the last few years I've been focussed on it.
There's a difference between regenerative cotton—which is a posh word for recycled cotton—and then regenerative agriculture cotton, which is about how it's grown. And there's a lot of interest now in that thing of how it's grown. Patagonia were one of the first onto it, although North Face actually beat them to it, and Timberland have now come up with regenerative agriculture leather. I feel like for Generation Z, this is going to work. There's going to be an uplift in price of 10 or 20%, but when we reach the stage I think Generation Z will be very happy to consume these fibres, because of the values they represent. 
How would you describe Regenerative Agriculture?
It's farming from 100 years ago. It's the traditional mixed farm—you don't produce everything at once in a very big scale, you do something different every month. As far as arable crop is concerned, it's all about having crop cover of the soil. How I would explain it is that if you ever see a picture of sand dunes, that's where agriculture has failed, because we've taken away the top cover. If you're going to have a crop—like sugar beet or corn—you can actually grow two crops together—so when you take away the fruiting crop, you're still left with a plant or grass which covers the soil. It's the washaway of the soil which could be the biggest problem—that's where we lose the soil health. 
I know in East Anglia they've been measuring it, and they're losing about two inches of soil a year—either in the dry sandstorms, or through the heavy rain. People are aware now of the effect of bees—they pollinate something like 80% of the arable crop—but going back a stage, if we don't have soil for the plants to grow in, for the bees to pollinate, we don't have anything. So the concern that's now on bees, is if you go back a level, actually concern for the soil.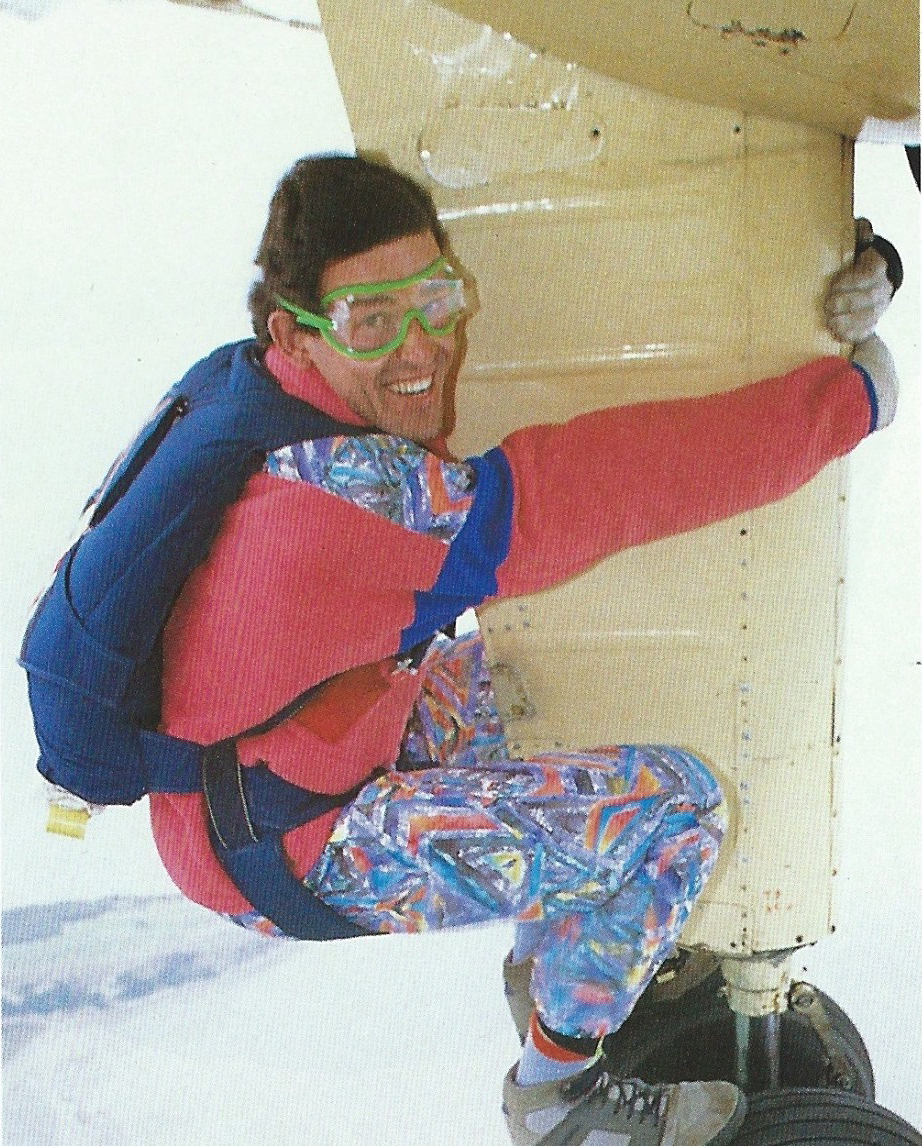 Quite often new concepts are touted as 'the saviour of mankind', but really is it more about having thousands of different new ideas at once? What might work on the hills of Peru isn't going to work outside my house in South Manchester.
You're bringing in a good line of thought… that idea of biomimicry. 
What's that?
It's where we mimic, or copy, nature. If you go back to the Vikings, when they came from Norway to invade Newcastle they wore capes out of grass on topsoil as that was what they thought would give them the most protection. But later, they wore the guts of the various fish, as that gave them a waterproof coat, in the same way that oils were then used by sailing brands like Helly Hansen. 
The outdoor field has been full of biomimicry, and it's enabled lesser people to do some amazing things. Only by looking at how birds fly have we worked out how to get an aeroplane off the ground—so bio-mimicry has allowed us to go forward. But now I think instead of copying nature, it's about using nature. And that's one of my big focuses—whether that's with regenerative agriculture or with wool.
"In nature there's no such thing as waste. Everything becomes a resource to something else."
Agriculture only went industrial after WW2 because, especially in America, there was a lot of nitrogen left over. Nitrogen was a big component in bombs, and they found if they put it in the soil, productivity went up between four and five fold. So immediately they were able to grow crops to feed their population. So that had an amazing effect, but 70 years ago we didn't realise the downside of it—how we were stripping the soil of its nutrients. I'm not blaming the farmers from that long ago—they had a solution to a need that was there, but now we've got the knowledge, we should apply better thinking, and right now we need to look after the resources. 
In nature there's no such thing as waste. Everything becomes a resource to something else. And that comes back to regenerative agriculture. When you pick your corn crop, then you let the cattle or the goats in to eat the plants down, then when they poo, that's the nutrients which helps create healthier soil. And also when the cattle walk over the ground, their hooves dig in dents which create better water irrigation channels. 
Do mushrooms play a part in this? 
They definitely do. It's not so much the fruit you pick off the top, but it's the mycelium in the roots..
Is that the network that links them together?
Yeah, basically roots—which can be the mycelium—are the key to creating the irrigation channels. If you have barren soil, rain falls and it takes about two to three days for it to reach a river, whereas roots absorb the water and feed it back to the plants, so it can take around 90 days to get to a river. If you've got this drip stopper, you've got healthier soil, more irrigated soil and less flooding. Mycelium is massive in that area. 
It all seems at odds with the way of the world now—what with 'big agriculture', 'big food' and these huge monocultures—everything now is done on a huge scale, managed or owned by a very small percentage. Can this old style form of farming work today?
It's a really big question. I'm pinning my hopes to it on what I've seen from Generation Z. We all have this fast fashion stage of our lives, from the age of about 12 until our 20s, when we don't have the money, but we're attracted by big visuals, and a cheap price. But when we can afford something more, we buy something that has a story that we want to be associated with. 
I don't know if it's blind optimism or it's based on research, but I do think that Generation Z are better on environmental matters than Millennials were, and Millennials are so much better than my generation—the baby boomers. We've almost had this 'he who dies with the most toys is the most successful' attitude, which is crazy. I think clothing is quite a cheap and low impact way to make people happy—and I am not against clothing and the consumption of it—I just want more responsible consumption of it, and when you no longer love it, let it have another life.
Is that hard with performance clothing? When you get right into the high performance side of things, things can get quite lightweight and flimsy—which I imagine is good for those pushing the boundaries, but maybe not great for the regular person who wants years of casual wear. Sort of like Formula 1 cars. They're not great for driving to Aldi. 
The lighter weight it is, the faster it wears out. Arcteryx on their AR Jacket used to use a 40 denier fabric, and they moved it to a 60 denier fabric. Durability increased 100%, rip-proofness improved 50% and the increase in fabric weight over the whole garment was three and a half grams. So you're very right—we've become too anal, especially in the virtual world when we compare lots of numbers. We've become too obsessive—what we need to look at is how long something is going to last.
How do you approach that?
One of the great problems we have with the really big picture is about durability. There are actually three forms of durability—physical durability, then fit durability—how long can you wear it before you grow out of it—and then the most important durability is what we call 'emotional durability'. That's "how long do I want to be associated with this garment for?" 
When I started in the outdoor textile field, I had a Patagonia Synchilla fleece, and it cost me so much money that I'd never want to wear it outside for fear of it not looking smart anymore. But the trend now when you go to somewhere like the Kendal Mountain Film Festival is that you wear the most worn out gear you've got as a badge of honour. 
If you want to try and define emotional durability, it's how long you've got until the marketing tempts you to replace a garment. How long am I proud enough to be seen wearing this garment? 
How does that feed into designing the clothing in the first place then?
So what we need to do is change the thinking—maybe having plainer garments which we can embellish, or maybe we can change them ourselves, or garments we can resize when we grow out of them. If we have things like that, then we can cut down on this churn of garments, consuming fashion is not a problem, but the rate we consume it is the problem.
But do brands do themselves a disservice by making stuff too durable? If someone's jacket lasts forever, they won't buy another next year.
Brands stimulate consumption—and with the cheapening price of garments, it almost encourages it. If I need a new fleece, I can now buy two good quality fleeces on offer for £50, whereas a decade ago, I was paying £50 per fleece. And yeah, we now own five times the amount of clothing we did five decades ago. And that's why I keep coming back to the thing of how clothing's footprint isn't actually as bad as people think—and it does bring people a lot of happiness. 
It's always the case of balancing your emotional side, and what these clothes do for your wellbeing. Look at the wealth it has brought to the manufacturing countries, but then I also want the actual sourcing of the fibre to change as well, and that's where we come back to regenerative agriculture. I can now provide you with a cotton t-shirt which is absorbing more carbon through its growing than is used in its manufacturing and its laundering by you. So the more of these t-shirts you buy, the more your carbon value is going to head towards negative.
I know fast fashion exists, and possibly business is good—so if we can make the yarns that go into it better, then maybe that'll make a difference. We're never going to solve the psychology around fast fashion—we're always going to have embarrassments in our wardrobe. 
That makes sense. We've talked for a while now about all sorts of stuff so I'll let you get on with your day. Have you got any wise words to wind this up?
The more you learn, the more you realise you don't know.