An Interview with Nick and Josh from Outsiders
An extensive conversation with the folk behind the contemporary outdoor shop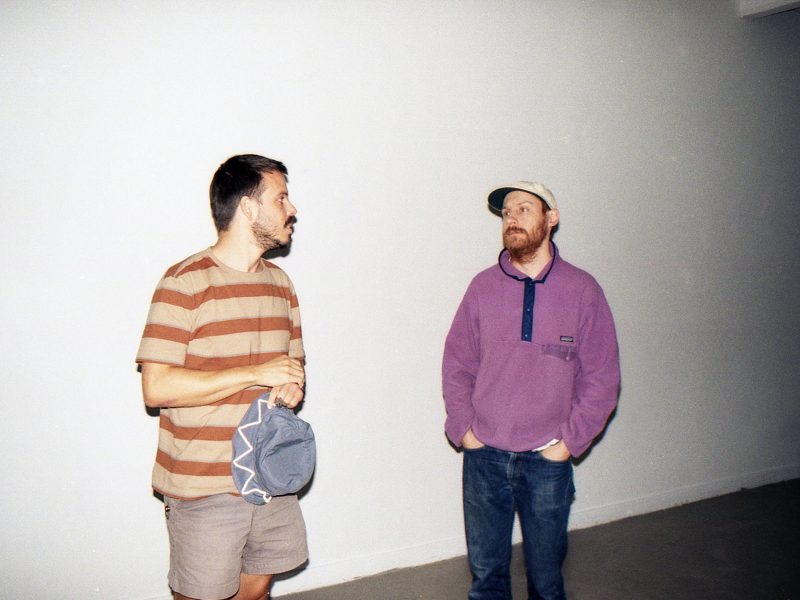 Outsiders is a modern outdoor shop. It's not some bloated mega-mart crammed with cut-price waterproofs, and it's not some elitist hiking shop that looks down its nose at you because you haven't climbed K2 in your bare feet.
From its outposts in Liverpool and London, Outsiders sells well-made outdoor gear to everyone from fully-fledged enthusiasts to those who just want a decent jacket for knocking around town in.
As the shop celebrates its third anniversary, we talked with Nick, the general manager, and Josh, the buyer, about the inspiration behind Outsiders, fancy Japanese camping gear and the importance of going outside… 
Starting off with an obvious question… what is Outsiders? What's the idea behind it?
Nick: I guess the idea is to be a contemporary outdoor shop. Outdoor shops can be pretty formulaic places that are very stuck in their ways, and it can be quite a conservative industry. I suppose we're just trying to shake that up a little bit.
I think the other thing for us is that it should have a bit more universal appeal. I think it has always felt like quite a closed world, that's not inclusive, whereas we're trying to broaden that picture a bit. A lot of the people who are into what we're doing probably haven't done that much outdoor stuff before.
Josh: It's a bit more of a lifestyle thing, rather than being a competitive thing. A lot of the straight outdoor shops address everything by category—so you'd have stuff for mountaineers, stuff for skiers and stuff for climbers, but we think people should be able to access it without feeling the need to get into any specific sport, or feeling that they need all the top equipment. 
At some point you might need all those things, but there are some people who just go into the countryside on the weekend, or maybe have a week's camping every year—it's just a bit more relaxed and casual.
Outdoor shops can often feel quite similar to bike shops and music shops in that they can be pretty intimidating if you don't know your stuff. 
Nick: Definitely.
Josh: I think in terms of our shops, we wanted them to be spaces that didn't feel like that. We wanted them to feel like places someone might want to go shopping in—not that shopping is an activity we're necessarily backing—but people do go shopping, and they want to enjoy that experience. It kind of feels like with those traditional outdoor shops, you go in with a list, you buy the things you want, and you leave—but we think there should be a bit more of an experience.
Nick: It's almost like if you go into a bike shop or an outdoor shop, the question is, "why are you here?" as in, "what do you want to buy?" whereas we have a slightly more relaxed approach to that question. 
"Outdoor shops can be pretty formulaic places that are very stuck in their ways—I suppose we're just trying to shake that up a little bit."
Josh: Our customer probably doesn't want to know the hydrostatic head for a waterproof jacket, or whether the pockets are positioned for a harness. They want a waterproof jacket, they want to look at the options, and then pick one they like. They're not approaching it with a specific list of features they need for it to do this one job they're buying it for.
Also, people like to wear pretty functional, useful stuff, in everyday life. And there isn't an outdoor shop that really caters to that. So we're not shy of the fact that in some regards, we do a lot of stuff that a clothes shop would do. 
What with the current movement towards outdoor clothing, there's a lot of poorly made, 'outdoor looking' clothing out there. I suppose by making a shop that sells the real deal, that people can access easily, you're offering an alternative to that stuff.
Nick: There's definitely an awareness in the consumer now. People are seeking authenticity, and also, there's a movement, slowly but surely, towards the idea of 'less is more'—buying better products that you can use universally, that are longer lasting. 
Subscribe to our newsletter
Is it hard to get that message across, whilst still trying to sell things? I imagine that's a tough line.
Nick: Yeah, I think so, but there's a load of people out there. So if more and more people switch to that way of thinking, the market that we sit in grows, and that really short term, fast-fashion mindset reduces. 
The other thing that's really interesting is around clothes repair. It's that old school approach where you'd repair your clothes and use them again, and pass them down, and that's going to become more acceptable as that throw-away, everything-has-to-be-new idea becomes less acceptable.
Definitely. Sometimes it seems like people forget you can restitch a jacket or patch up old jeans. Were there any particular shops or places Outsiders was inspired by?
Nick: I think in its early inception, we looked at REI in the States, and Globetrotter in Germany. They're big outdoor shops, but they're a completely different set-up to the usual outdoor shop. 
"You don't have to be climbing some big mountain, you can literally just walk out of your house."
We also looked at those small-scale outdoors shops in Japan. The Japanese tend to be interested in things beyond just their usability. Take a brand like Snow Peak—it comes from the outdoor world, but it very much positions itself between two worlds. They make genuine equipment, but they very much sell the lifestyle of camping. That was definitely an inspiration.
That appreciation for well-made outdoor gear seems pretty ingrained into Japanese culture. 
Nick: Absolutely. The Montbell tagline is, "function is beauty," and it seems the Japanese apply that to most things they do. Half of the Snow Peak catalogue is stuff I wouldn't have even thought of, but when you see it, you start thinking, "Oh yeah, I need a rubberised lip for my titanium mug so I don't burn my mouth when I'm drinking my drink.
One of life's necessities. How important is it for you to sell the kit as well as the clothes? Not many 'lifestyle' shops delve into stocking camping gear.
Josh: It's certainly a focus from our end to develop that side of things. That's what sets us apart from a fashion store that carries the outdoor brands, and it's what we really like. We'd like to start offering better ranges within that, covering things like climbing, on the bouldering end, and cycling, whether it's bike-packing, or for the commuter. 
It might sound a bit shallow, but cool equipment gets people into stuff. People often get into cycling 'cos they want to buy a nice bike.
Josh: I always stop running, and then buy a new pair of running shoes and start up again. It's kind of a reason to start doing something again.
Nick: The way our site and our shops are, we've always tried to show how easy and accessible the outdoors are. You don't have to be climbing some big mountain, you can literally just walk out of your house and head down the Mersey for 15 minutes. It's all one and the same. You don't need all the gear to start with—there's something to be said for starting out and working out what you need and what you like… or whether you even like camping.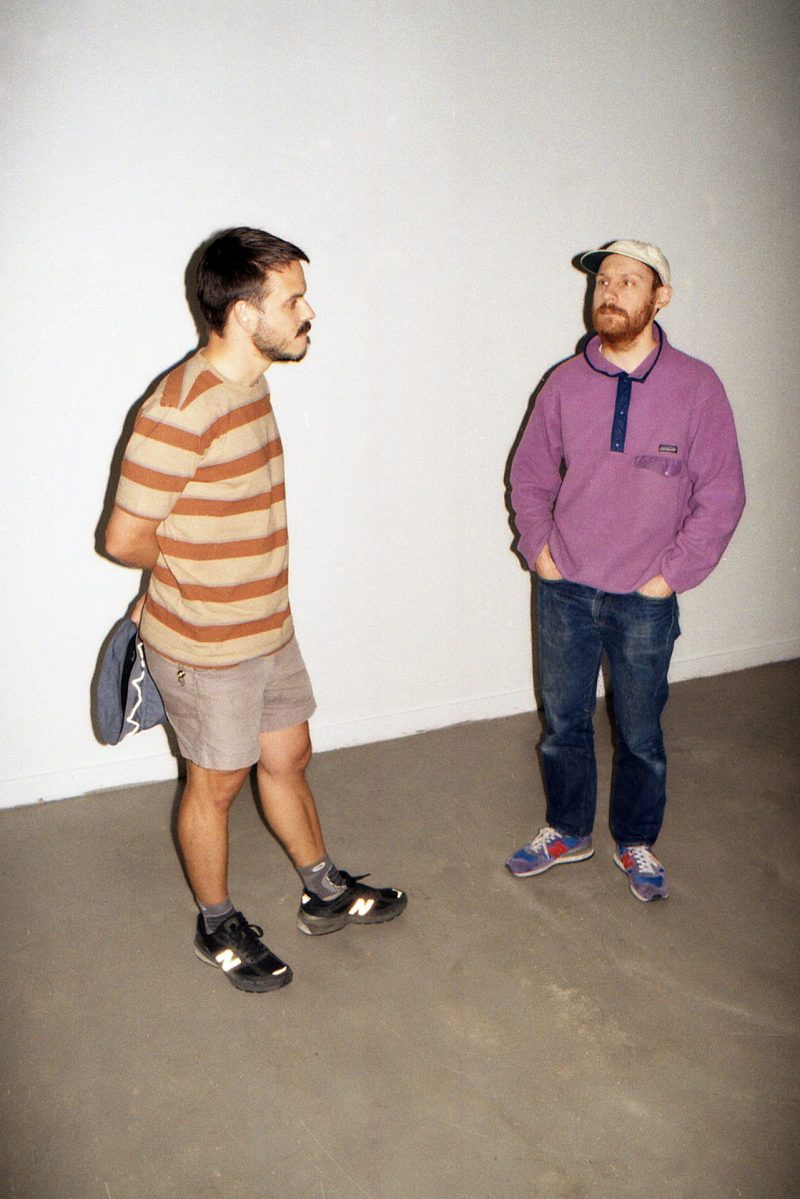 It feels like there's been a movement towards young people getting into the outdoors over the past five years. Would you agree with that?
Nick: Yeah, I'd say so. Even more recently, in the last two years, it feels like there's a real movement in this country. If you look at Europe for example, there's a slightly different culture there. In Germany or France, or even in the Baltic countries, they've got these incredible mountains. We sometimes go to Munich for a trade-show, and pretty much everyone in Munich either skis or snowboards. They're 30 minutes from the mountains, and it's a wealthy city. Everyone just does outdoor stuff. 
But maybe in the UK there's this Nuts in May vision of what the outdoors is, and then the scale of our country and our outdoors is quite different—people are very urban-centric. For me, growing up in Essex, 'the outdoors' was never really a thing. I'd charge around in a field, and play football with my mates, but going into the outdoors was never something we did as a family. My parents are active, but we never went walking.
Josh: We've maybe always had a bit more weather to compete with. Using Munich as an example, they have really nice summers, and then in winter they have snow so they can go skiing. So we have the weather thing, and then there's that leaning towards jumping on a plane in summer and going on holiday. But even in the last few months, the situation we've been in has changed a few people's options, and their outlook. We do actually have some good weather, and there are a few good places to go in the UK. I think there's been a shift, in recent years, and in the very short term past, which might last. 
People might think, "actually that holiday in Wales was pretty good,"
Josh: Yeah, I'm not saying they won't want to go on holiday abroad again once that's an option, but they might also want to go on a long weekend in the UK. 
Nick: And it's not just the holiday factor. There's the proven positive effects of being in nature—the colour green calms you down—there are all these distinct connections between your mental and physical health.
And as people spend longer and longer in the digital world, some sort of escape from that becomes more important. What sort of stuff do you two do when it comes to the outdoors?
Nick: I do a lot of cycling. I spend most of my time riding around on concrete, and I do a fair bit of walking. 
Josh: These days walking with the kids is the main one. And then a bit of trail running. 
I suppose all that stuff is attainable. 
Josh: Yeah, I live on a council estate in the edge of the city, but I can be running along the Mersey in five minutes. And then I can get to North Wales in an hour and a half, be in the 'proper mountains' and not see anybody for a couple of hours. 
Nick: Yeah that's definitely a privilege of where we live. The Yorkshire Dales are an hour and a half way, the Peaks are on our doorstep and you can get to Snowdonia in two hours. 
Josh: I can go out on a bike ride with my son on the back, and we'll spend most of our time on little bike-paths within sight of the M60. There's always somewhere, even in the big cities, that you can find that feels like you're getting away from it a little bit. 
Complete change of subject here, but how important is it for Outsiders to have physical shops?
Nick: We do still believe in bricks and mortar, and see value in people being able to see what we are, and what we're about, and the people we employ and their knowledge and their interests. There's a lot of benefits to having a shop. They're hugely expensive, but there's value to them, beyond just being able to sell to people coming in and spending money. 
I think the whole physical retail model is shifting, and what was going to happen in the next ten years has happened really, really quickly. We talk about this kind of show-room idea, that makes people's shopping experience much better, whilst selling what you're about as a store, regardless of whether the customer walks out with anything or not. There's a shift happening, and to be honest, half of it is probably beyond my conception, but there's change afoot, and it's happening quite quickly.
Josh: From the outset the shops were always important. It's a bit weird looking at it after the last six months, as for the majority of that time the shops were closed, and since they've been back open, we've not run any events. And that's usually one of the biggest values of the shops… to use them as a hub. Finding how we use the shop best is going to be the thing, going forward.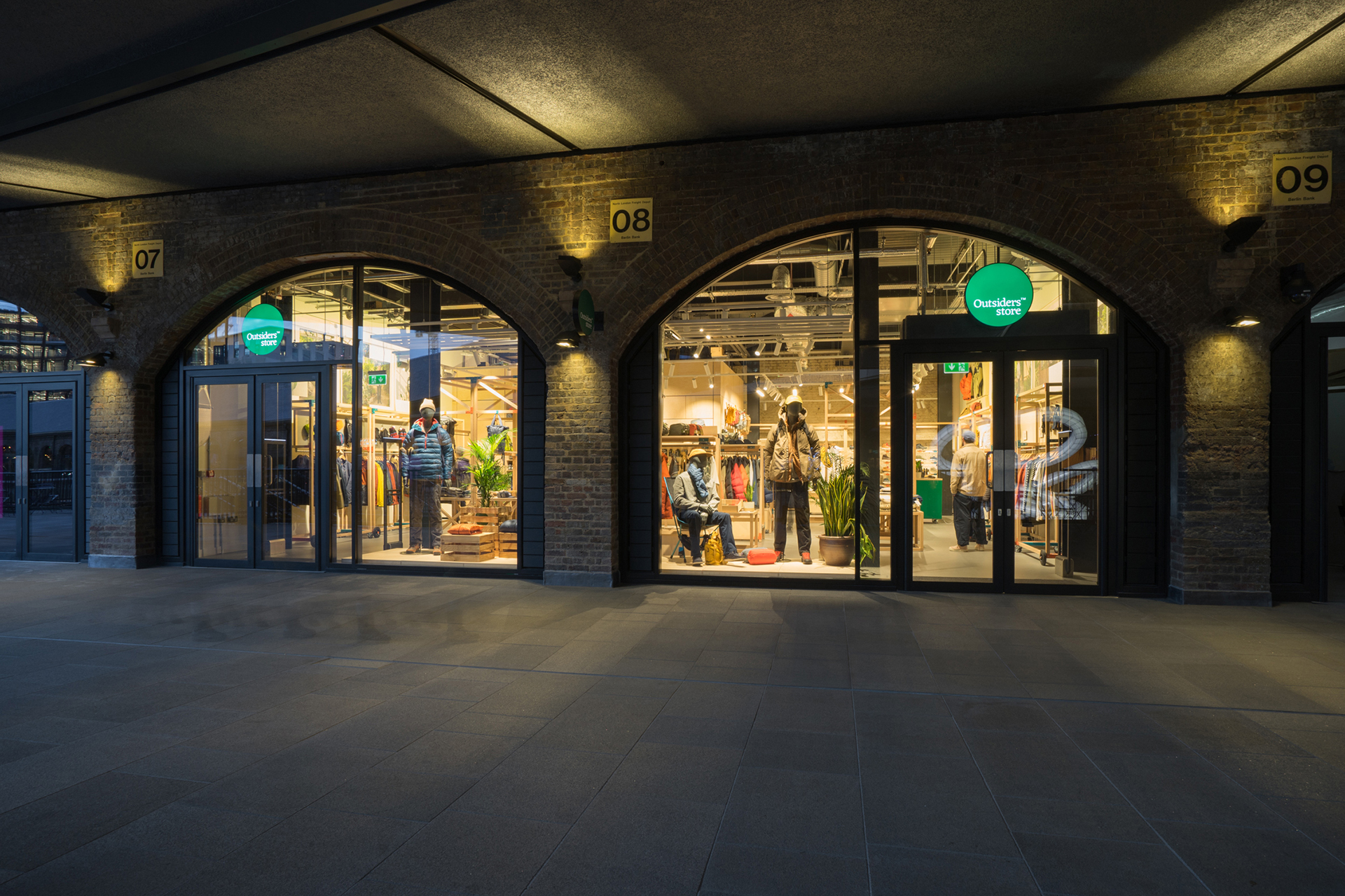 Shops need to offer something special when the internet has made buying things so quick. Those dull outdoors shops with a tardy sale rail and uninterested staff aren't that appealing—why would you bother going into town for that?
Nick: Those days are well and truly gone. 
Josh: It's so expensive to do. For us, one of the difficulties is that to do everything we want, we need a lot of space. Globetrotter or REI have that level of space—you can just linger there and read the travel books, or there might be a coffee shop in there. And maybe that's the way it actually works, you make it into a centre for stuff. That's the dream.
Yeah, people spend a few hours there, rather than rushing in for a jacket. They've been put on hold for a while with all this virus business, but you were doing a lot of events in your shops, with book launches and photo exhibitions. This sort of thing definitely sets you apart from shops that are just about shifting the product.
Nick: At the end of the day, if there's positive reactions to these things in terms of people interacting with us, and buying from us, then that's great, but I don't know if that's the reason we do it. It's stuff we're genuinely into, so we're putting it out there for other people. Trying to be a bit of a resource, in some ways—trying to show stuff off the beaten path.
Josh: It's just because we want to do it. Like the Rough Stuff Fellowship event—this really cool archive of old cycling images was discovered, and I just wanted an excuse to get them all together so I could have a look at them. So why not do it in the shop and see if anyone else wants to come?
It makes sense. Where's making the interesting outdoor gear these days? You sell stuff from all over. 
Nick: There's some really good stuff coming out of the US, some of it you don't even see in the UK at all. And then Korea makes some really interesting stuff. 
Josh: There's loads of really cool stuff in the US—these cottage industry through-hiking companies making backpacks almost like how Patagonia or The North Face were back in the 70s, making things in sheds. There are little outdoor brands at the moment that could become bigger in time. The US has that culture, and then Korea and Japan are the fairly obvious reference points.
Nick: And then there's Tilak out of Czechoslovakia. Then in Scandinavia, there's obviously some pretty strong outdoor heritage there, although it doesn't feel like it's pushing along anywhere near as much as Japan or Korea. It's much more traditional. 
Josh: Apart from Klättermusen, who feel sort-of cutting edge, but they approach cutting edge differently to other brands. They're not just trying to get the most ultra-light, super-tech jacket, instead they might make a windproof jacket that's 100% organic cotton. They're making some really new products, in a really unusual way. A lot of the bigger mainstream outdoor brands, all make a version of the same thing, and there's not that much that separates them, and that's fine, because we all want a good waterproof jacket, but Klättermusen seem to go about things differently.
And it's rare for a brand to make that stuff wearable too. A lot of the high-tech outdoor gear, once it starts to become fitted and slim, is hard to wear around town with a pair of cords.
Josh: That's something we encounter a lot. We'll find a jacket that is really good, and does the job, but if you tried to wear it in everyday life with normal clothes, it'd be too short, or too long, or maybe it has a narrow waist. I guess that works for those outdoor shops that are super technical, but a short jacket that's really narrow on the hips doesn't really feel that good in everyday life. So yeah, finding brands and products that feels a little more regular is one of the jobs for us.
Nick: One of the wins for us recently has been Goldwin. They have that very technical approach—coming from a ski background—but they offer that product that's very universal. The cuts are a little bit more everyday friendly, but they're using the same technicality…
Josh: Yeah, it's the same fabrics and construction is the same as what you'd find on pure climbing stuff.
Nick: And there's the colour palette. Some outdoor jackets are ace, but the colour palette doesn't work for us, but with Goldwin, it's a little bit more interesting. There are those subtleties which speak pretty loudly to us.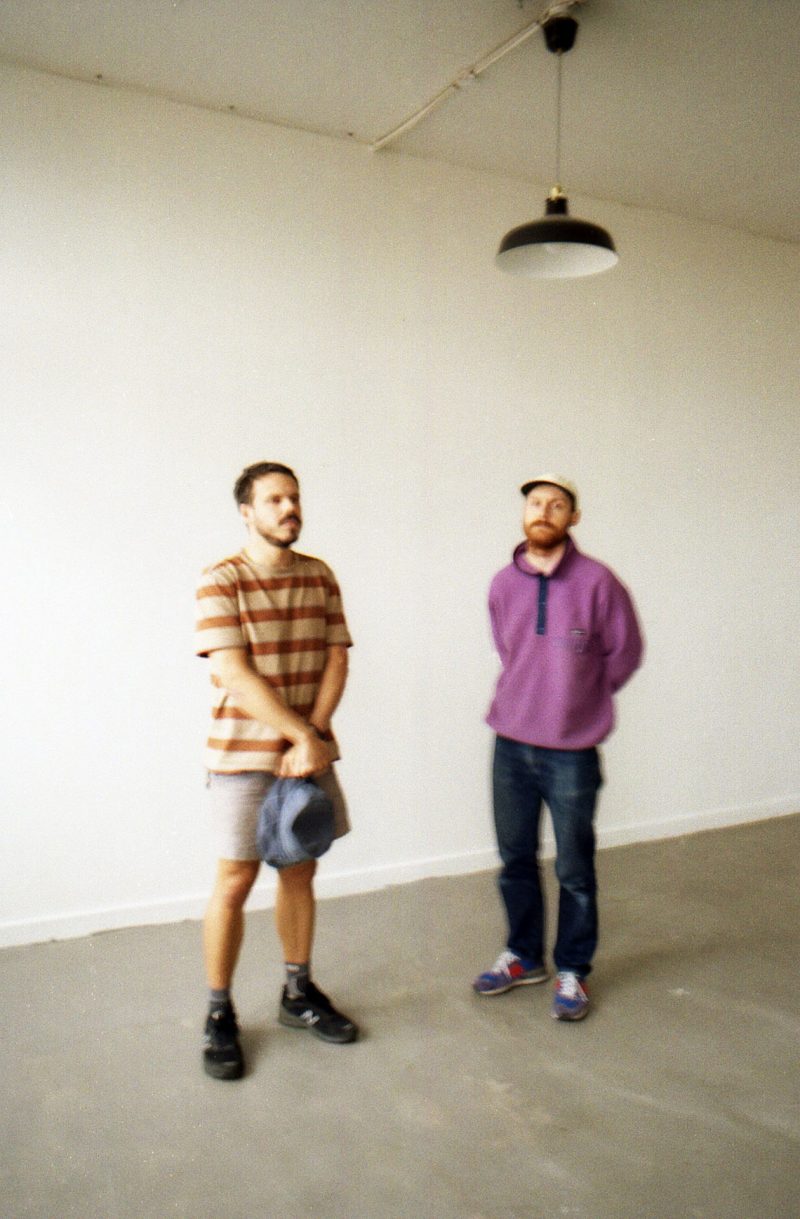 What else is interesting for you lot at the moment?
Nick: On the footwear front, Hoka are particularly interesting. They looked at how a traditional running shoe was made, and redesigned it. It's a pretty batty looking trail shoe, which has then crossed over into the fashion world, because it's got that really distinctive look to it. I really rate what they do as a brand. 
Josh: And then Snow Peak. There's things they're working on that are really cool, and not like anything I've seen before. 
Nick: Cotopaxi are cool too. The way they do business is quite interesting. Not only is it ecologically sound, but there's a human element—they're trying to empower people and give opportunity. 
Are they the ones who do the bags made out of recycled jackets?
Josh: Yeah, they buy end-of-the-line fabrics from all the big outdoor brands, and then each individual bag is made by a single person. Each person crafts the bag, and gets to choose the colours. 
Nick: With the way things are going, we look at brands like Klättermusen and Cotopaxi, and they're already streets ahead of the mainstream brands which are realising they need to change direction. These brands are already set up to be more ethical and ecologically sound. 
Where do you see Outsiders going?
Nick: I think we'd like to define ourselves more in the outdoors, and be that access point for people who are looking to go outdoors. I think we do a fair bit at the moment, but we can do better there. 
Josh: There's definite event type things we want to get back to doing. 
Nick: Yeah, the more of that stuff we can do, and the more accessible it can be, the better really. And that doesn't even have to be in our shops either—we see what Mont Bell do in Japan where they've got these membership programs and camp outs, and then there's Go Out mag doing the same thing—it's much more community focussed. I think that's really interesting.
Yeah, that'd definitely be a cool way to take things. I think we've pretty much covered everything here. Have you got any words of wisdom to end this with?
Nick: There's always plenty more to do, but every now and again it's important to take a step back and think about what you've achieved. We'll sit here and grumble about all the things that we don't like, but I think it's good to reflect on what you have done, and give yourself a pat on the back every now and again.
What about you Josh? Anything to add?
Josh: I don't know… stay happy.
Find out more about Outsiders here.