Five Companies Encouraging Remote Work
Ever wanted to get away from your office's politics? It's time you gave one of these guys a call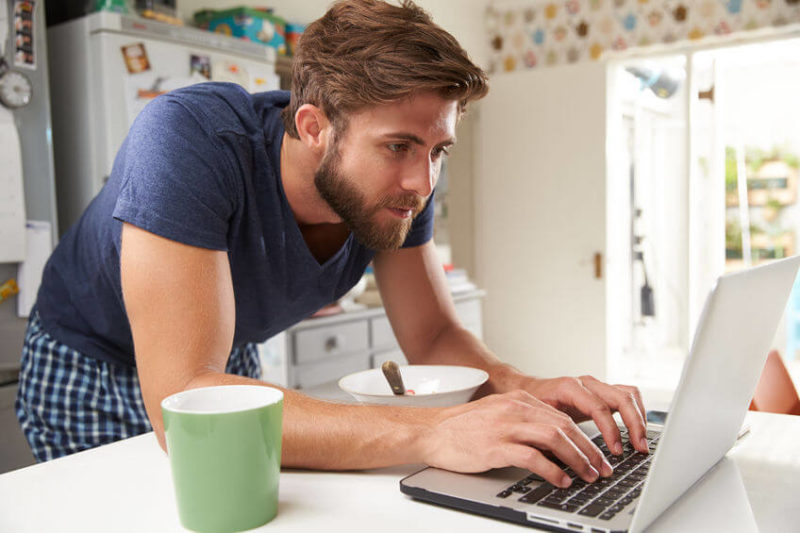 If the thought of 'remote work' still creates visions of slipper wearing, disengaged employees sat at home under piles of last nights pizza boxes, then it's time to look at the term a little differently.
While there's a danger of getting distracted, studies continue to show that your average remote worker is actually deeply experienced and remarkably engaged from being 'office free'—they're often more productive than the typical in-office employee, which makes sense really; if variety is the spice of life you're going to feel more inspired and productive when not surrounded by the same four walls everyday.
Remote work can be seriously beneficial to an employee, but it's also working out pretty well for employers too- according to a study by INC magazine, as a remote worker, you're almost twice as likely to work for more than 40 hours per week and be 20% more productive whilst doing it. It's this kind of encouraging statistic that's given some of the world's largest and most innovative companies the confidence to allow their employees to ditch the soul-crushing commute for the comfort of their humble abodes. Here's just a handful of the companies taking advantage of this new engaged and productive workforce.
Subscribe to our newsletter
Buffer – Powered by innovative technology
Buffer are lightyears ahead of the pack in terms of forging a highly productive remote team, this is primarily down to how they use technology to keep their global work force connected. Here's some examples:
Hackpad – is a collaborative document editing tool that allows you to create and edit documents together in real-time. When the staff at Buffer work together on a document, they add their names to each section so its clear to see who wrote each part. This would be an incredibly handy little remote working hack for things like meeting notes and those super creative moments when riffing out new product developments.
Sqwiggle – is a remote team video chat tool that takes a snapshot of each team member every few seconds. You can simply click on the image of your work buddy to immediately start a quick video conversation with them. Barry might be half way across the world, but with this nifty little tool you'll feel like he's just next-door. Just don't start picking your nose though, no one needs to see that.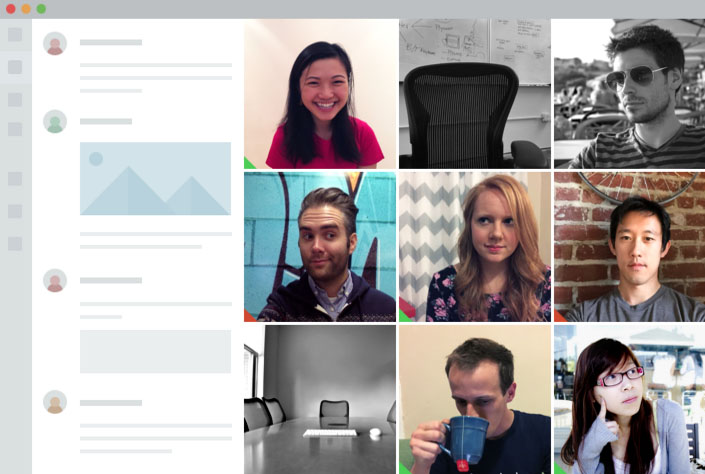 Hipchat – like the name suggests, is a team chat tool, and it's pretty damn cool actually. It allows you to create separate chat rooms, for example, Buffer has one for design, one for support, one for announcements and 1-on-1 conversations. It's like a company wide meeting room without having to leave your front door!
One particular comment Buffers Joe Gascoigne made in his personal blog should strongly resonate with people hoping to work for a remote company – "I have the opportunity to be an example of a whole new way of living your life"
Basecamp – Pioneering remote working culture
This article would have been redundant without the inclusion of Jason Fried, the pioneering spearhead of remote working culture. Jason loves remote working so much that he literally wrote the book on it- Remote: Office Not Required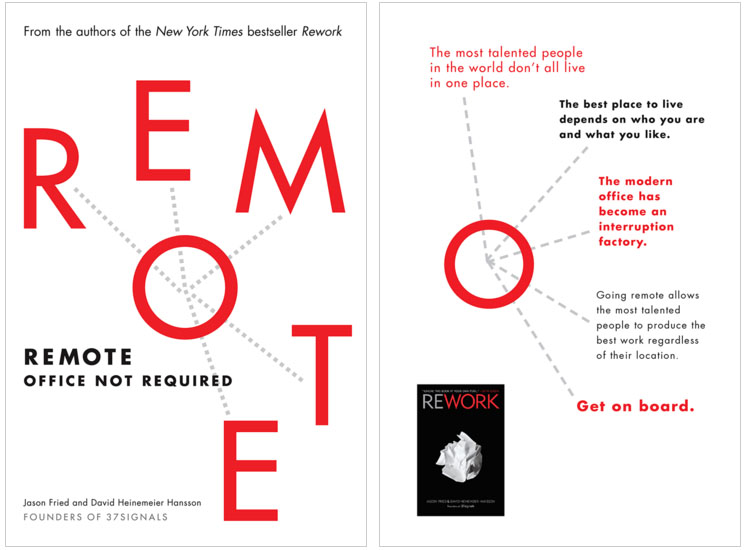 Basecamp say that good old-fashioned email is the most important part of remote working. Email is the workhorse of the Internet that in theory should have faded away along with dial-up Internet but is in fact gaining even more traction today.
Jason and Basecamp know how vital human contact is, which is why they arrange company-wide meet ups 3 times a year. For every other day, they have a tool called Campfire, useful for vital social cohesion and that all important water cooler chit-chat.
Dell – Connecting a global workforce
Michael Dell has done a pretty awesome job of rethinking the traditional office model. His initiative is focused on Dell's aim to hire and retain the world's best talent, conscious of the fact that the world's best talent are not necessarily restricted to the boundaries of major cities.
Dell currently has 20% of its workforce participating in the 'Connected Workplace' flexible working programme, with a goal to increase staff participation to 50% by 2020. Dells Vice President of corporate responsibility Trisha Thompson has revealed that $14 million was saved in 2012 through the Connected Workplace scheme and amazingly even greenhouse gas emissions were reduced by 6,735 metric tons!
IBM – More than just remote working
Few companies have had more experience, or success for that matter, with remote work than IBM, where an incredible 40% of its 435,000 worldwide employees don't even have an office.
The company discovered that employees who missed out on impromptu chinwags by the coffee machines were less happy and productive in their jobs. IBM quickly introduced a new initiative whereby all managers are required to bring working groups together socially at least once every three days. There's one condition for this innovative "three-day rule" – the meet-ups are, under no circumstances, allowed to be related to the task or assignment. Pretty cool, eh?
IBM has clearly cottoned on to the fact that us human beings crave social contact in a working environment- even if we work remotely!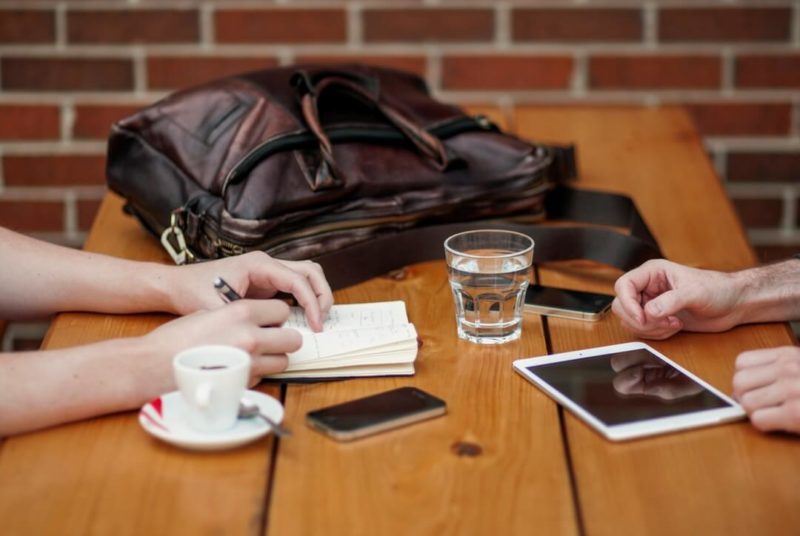 Amazon – The fastest growing remote workforce
In 2012 Yahoo controversially eradicated their employees ability to work remotely. Yahoo's reasoning for this drastic change was their belief that speed and quality are sacrificed when we work from home.
Unlike Yahoo's Marissa Meyer, Amazon CEO Jeff Bezos doesn't push people out because they need to work from home. He counteracted Meyer's abrupt decision to chain happy employees to their desks by ramping up his own initiative to allow Amazon staff to work from home full time.
"This flexibility is ideal for many employees who perhaps, because they have young children or for another reason, either cannot or prefer not to work outside the home," – Jeff Bezos
Amazon's "Virtual Contact Center," enables people who provide customer service for Amazon.com or Kindle to do so from home. It is now growing faster than any of Amazons physical work sites. Because it's not geographically restricting, The Virtual Contact Center allows the company to hire from a broader pool of workers, some of whom might not ever have made it into the workforce. This potentially saves Amazon a lot of money and means they're getting the best possible employees out there.
Subscribe to our newsletter