Fantastic Fungi Screening in Manchester
EVENT POSTPONED UNTIL 17TH OCTOBER 2020 DUE TO CORONA VIRUS.
On 26th March, we're supporting the screening of Louie Schwartzberg's new film, Fantastic Fungi at NIAMOS, Warwick St, Manchester.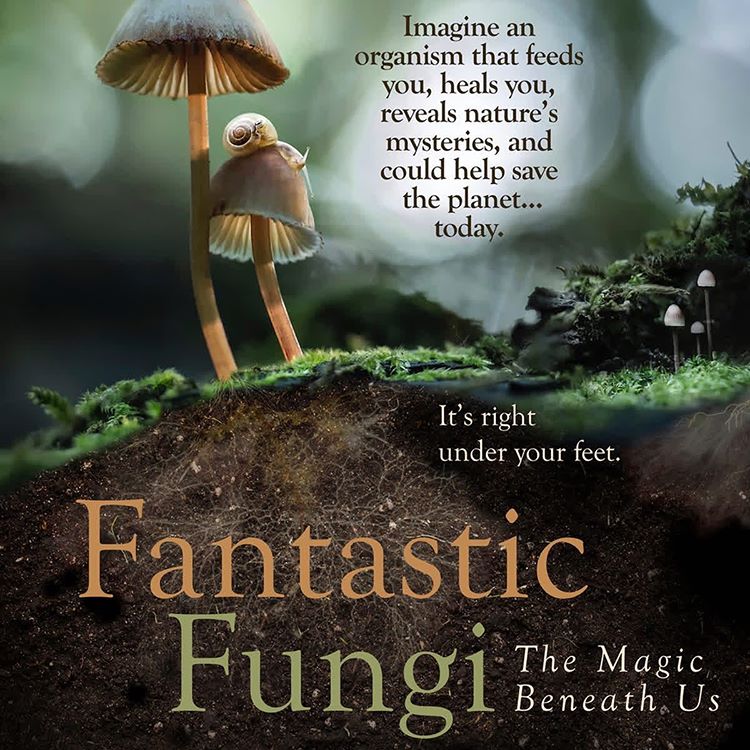 As mycology enthusiasts, Fantastic Fungi, a new independent film that explores the magic of mycelium and mushrooms, has been on our watch list for a while.
The independently funded film by director Louie Schwartzberg has not had a conventional film release, instead opting for a tour of sell-out screenings at independent cinemas and arts centres, often featuring live Q&A's with mycology experts and extrasensory experiences.
With no talk of a release date to stream the film online, after Louie refused to sell the streaming rights to Netflix, you should clear your calendar on 26th March 2020 and catch one of the 500+ global screenings on what is being coined 'Fantastic Fungi Day'.
If you want to see it, we're supporting the Fantastic Fungi screening in Manchester on 26th March 2020.
Fantastic Fungi Manchester Event Details
Fantastic Fungi takes us on an immersive journey through time and scale into the magical earth beneath our feet, an underground network that can heal and save our planet. 
Through the eyes of renowned scientists and mycologists like Paul Stamets and best-selling authors such as Michael Pollan, Eugenia Bone and Andrew Weil, we become aware of the beauty, intelligence and solutions the fungi kingdom offers us in response to some of our most pressing medical, therapeutic and environmental challenges.
Directed by award-winning filmmaker and pioneer of time-lapse photography, Louie Schwartzberg (Moving Art, Wings of Life, Mysteries of the Unseen Worlds 3D Imax), Fantastic Fungi is an immersive experience that will inspire a shift in consciousness and a renewed love of nature. 
Be a part of the mycelium movement on 26th March with over 500 venues across the globe screening Fantastic Fungi and participating in a live simulcast Q & A with Director Louie Schwartzberg, Mycologist Paul Stamets and other luminary special guests. 
Throughout the evening there will be additional extrasensory experiences provided by:
Dr Patrick Harding, teacher at both Oxford and Cambridge Universities. The Sheffield-based mycology expert and author of numerous mushrooms and toadstools books, A.K.A Mr Fungi will be hosting a limited capacity workshop from 6pm for early birds on a first come first served basis. Ask on the door for details.
Apta, who'll be serenading our ears with live analogue synth wizardry and unrelinquishing optimism which permeates through countless arrays of new world synthesis. Clean lines and vivid colours decorate this sonic landscape. 
The Flasher, whose lighting and specially commissioned visual projections will be providing optical wonders throughout the evening created by the White Hotel and Warehouse Project resident visual guru.
Additional musical support will be provided by Russ Marland (Duende / Vinyl Exchange) Matt Ward (NTS / Piccadilly Records) & Craig Swayward (Wet Play) Sounds to be broadcast across the airwaves prior to the screening.
What the critics say:
"Chances are you'll never look at a mushroom in the same way again." – Chicago Reader
"Fascinating, informative, educational and totally entertaining." – Observer
"One of the year's most mind-blowing, soul-cleansing and yes, immensely entertaining triumphs." – RogerEbert.com
"Gorgeous photography! Time-lapse sequences of mushrooms blossoming forth could pass for studies of exotic flowers growing on another planet." – Joe Morgenstern, The Wall Street Journal
"…a must-see for anyone interested in life, death and the pursuit of the planet's well-being." – David Carpenter, Forbes