Case Study: Stanley Trigger Action Mug
Bringing Stanley's innovative go-to travel mug to a wider audience with the Push.Sip.Go campaign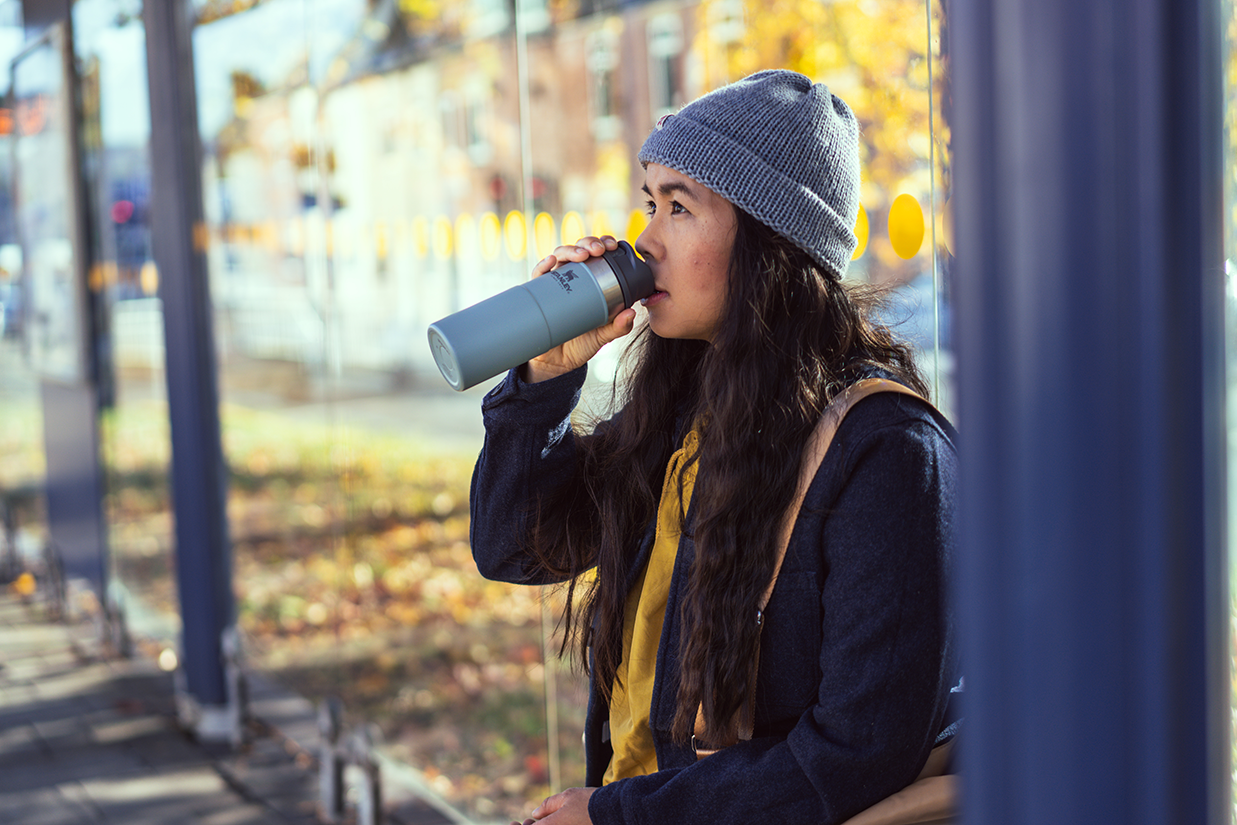 We have been working with Stanley PMI, a global beverage brand who have been making gear to keep food and drink hot or cold, since 2020. In early 2022 the European team approached us to help them take ownership over the travel mug category with their innovative, one-handed, push-to-drink product: the Trigger Action Mug.

The Classic Trigger Action Mug has been a firm favourite of loyal customers for a while now, but with 2022 seeing the launch of an extensive new colour range, Stanley wanted a creative campaign concept and paid media plan that would sky rocket the product's visibility outside of their existing outdoor audience, allowing the Trigger Action Mug to become a household name in the travel mug market in the process. 
What we did
As well as planning the paid media strategy behind the brand awareness and traffic driving phases of the campaign, we also devised the majority of the campaign concept and creative briefs for the Trigger Action Mug campaign. 
Our goal was to plan and implement a multi-funnel brand awareness campaign across multiple platforms which would reach audiences outside of Stanley's existing outdoor-focused customer base. Part of this involved the campaign creative, which, alongside a video produced by a Dutch digital agency, took the form of short and engaging profile videos displaying the various ways consumers can use the Trigger Action mug, both in their professional, city-based lives, as well as their after work or weekend outdoor escapes.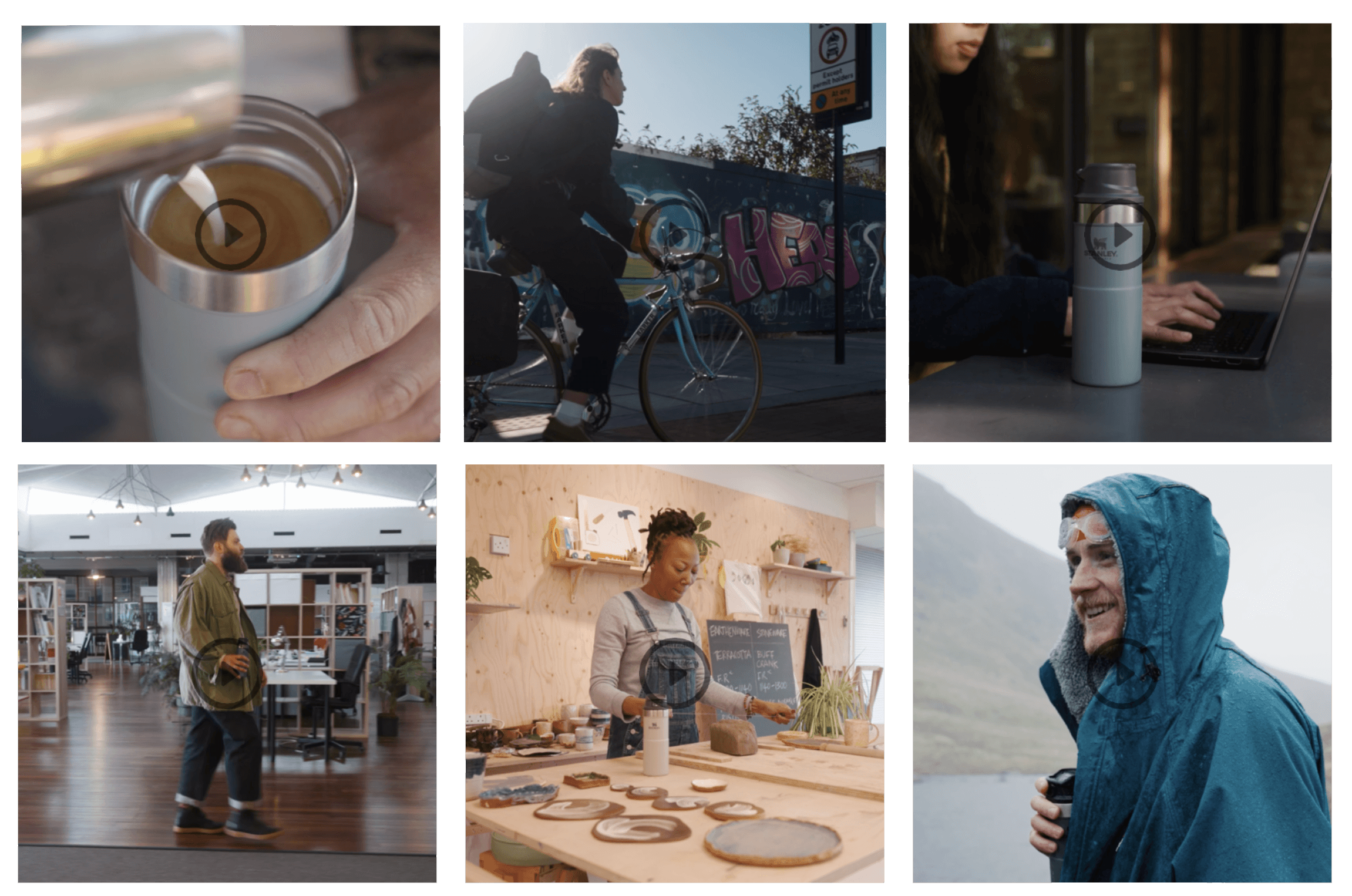 These were followed by bright and eye-catching product focused videos to showcase the product and its uses in more detail, and finally static and animated creatives were shown to engaged audiences to display the products USPs.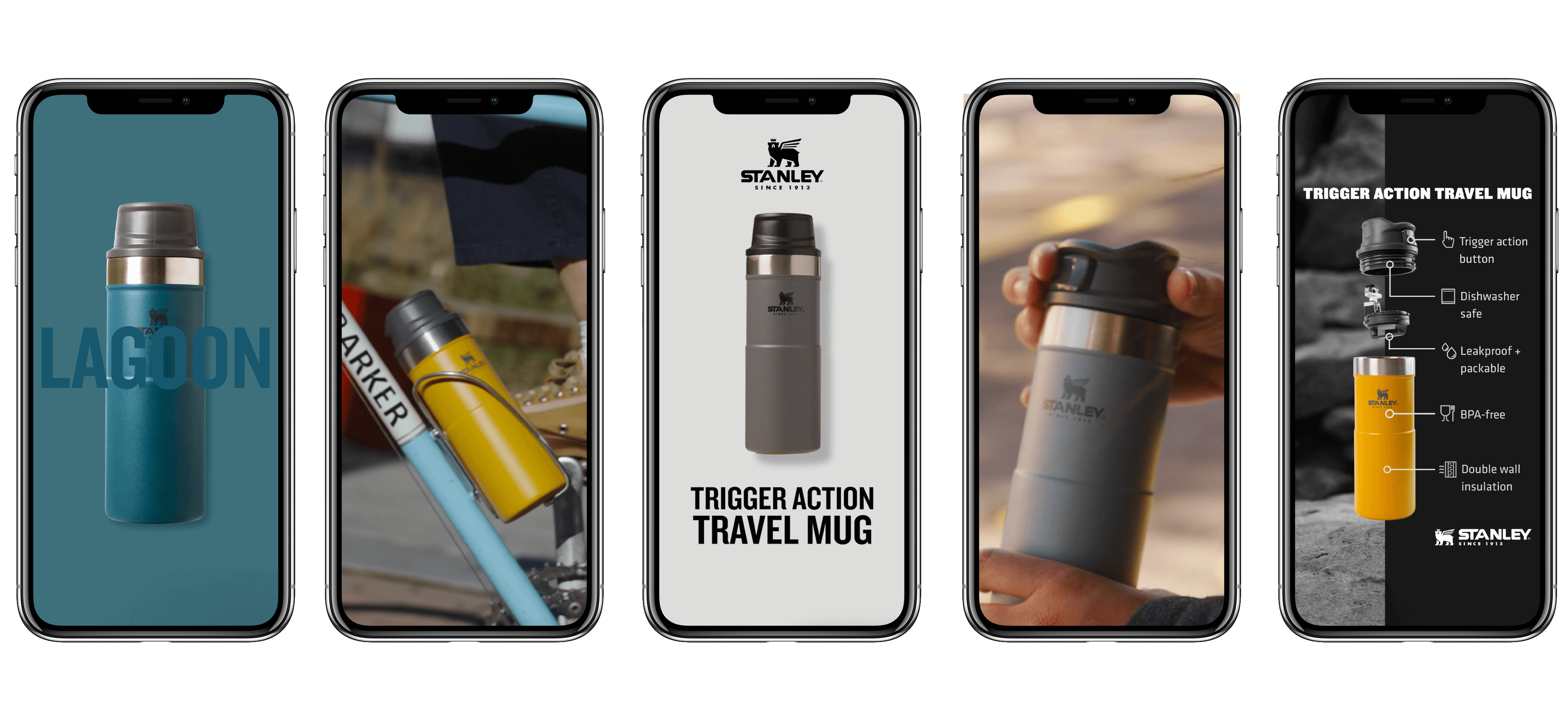 Reaching a new audience for Stanley
A key objective for this campaign was to reach an audience outside of the brand's core customer base. Previous campaigns have tailored creative and targeting towards a core sports and outdoor audience; however, this time we wanted to reach commuters, young professionals and city dwellers to showcase that Stanley is not just for your weekend hike, it's also for your daily journey to work, your shared workspace desk or your walk around the city. 
To make sure we were putting the right messaging and creative in front of this new audience whilst still engaging Stanley's existing core audience we formulated a split-testing strategy which would allow us to show each each type of creative and a variations of copy to both an outdoor and urban audience so see how the two groups would react. 
With the guidance of the Stanley Europe marketing team we focused entirely on the UK market, splitting the budget 37% awareness, 32% Traffic, 31% Traffic Product. This allowed us to take customers on a journey with the creative they saw. 
Subscribe to our newsletter
New platforms for a new audience
As part of the strategy to reach a new wider audience, as well as running campaigns on Meta, Snapchat and Google we also introduced Pinterest advertising and ran the brand's second campaign on TikTok in Europe. This allowed us to meet a younger demographic where they were and enabled us to gain valuable insights into the types of creatives and content that resonates with this age group.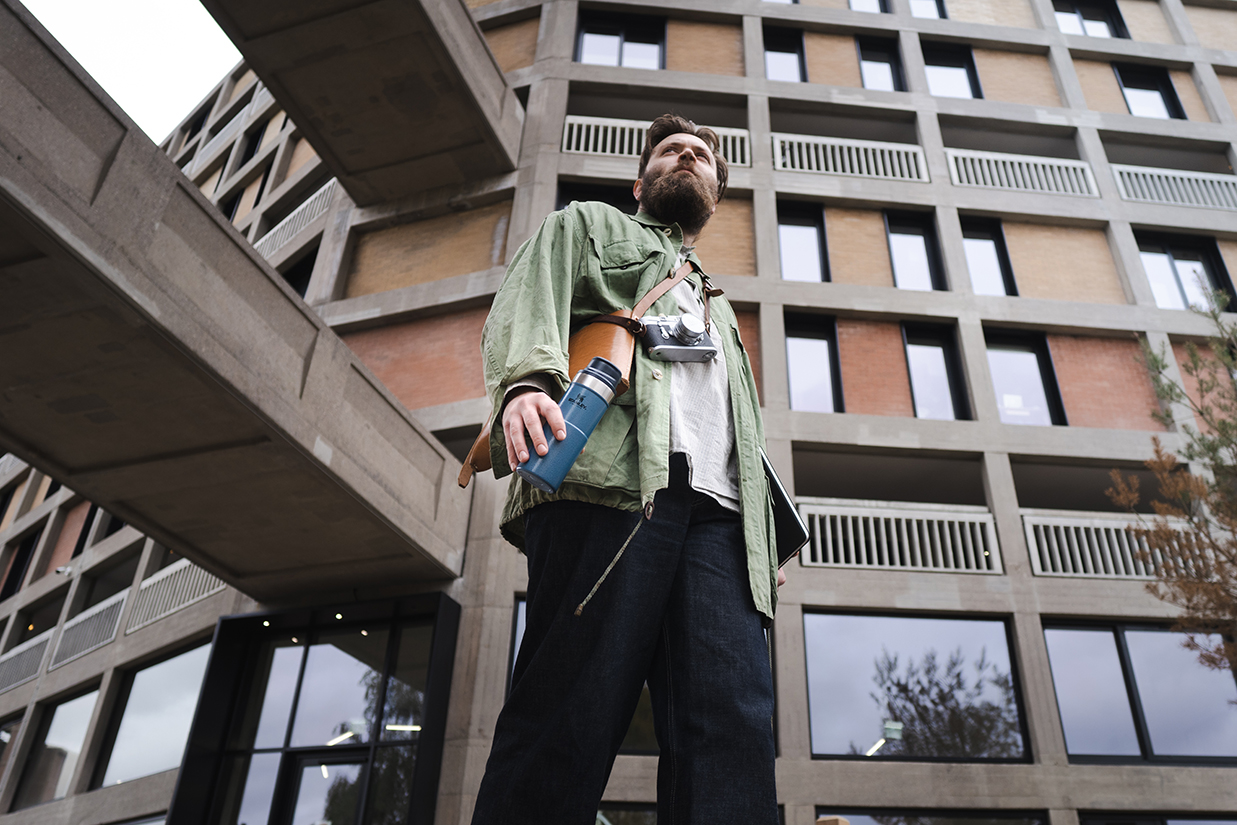 How did it go?
Overall the Push.Sip.Go campaign ran across 8 different platforms; Snapchat, Instagram, Facebook, Google Display, Google Discovery, TikTok , Pinterest and YouTube and achieved just under 50 million impressions in the UK alone, generating a quarter of a million clicks to the Trigger Action Mug landing page. 
Although it was not part of our objective to drive conversions, the Trigger Action Mug remained one of the top selling products on the UK website for the duration of the campaign and also proved highly popular on other retailer sites during this time.
The split testing element of the campaign provided key valuable insights for the brand on the type of creative and messaging which resonates with each audience type on various platforms. These insights can be used to drive the strategy for future product campaigns for Stanley.
Would your upcoming campaign benefit from our expertise? Get in touch.