Case Study: Positioning an American Heritage Brand for a European Market
Well-respected heritage drinkware brand, Stanley enlisted us to develop and implement a creative strategy that would help them resonate with a European audience.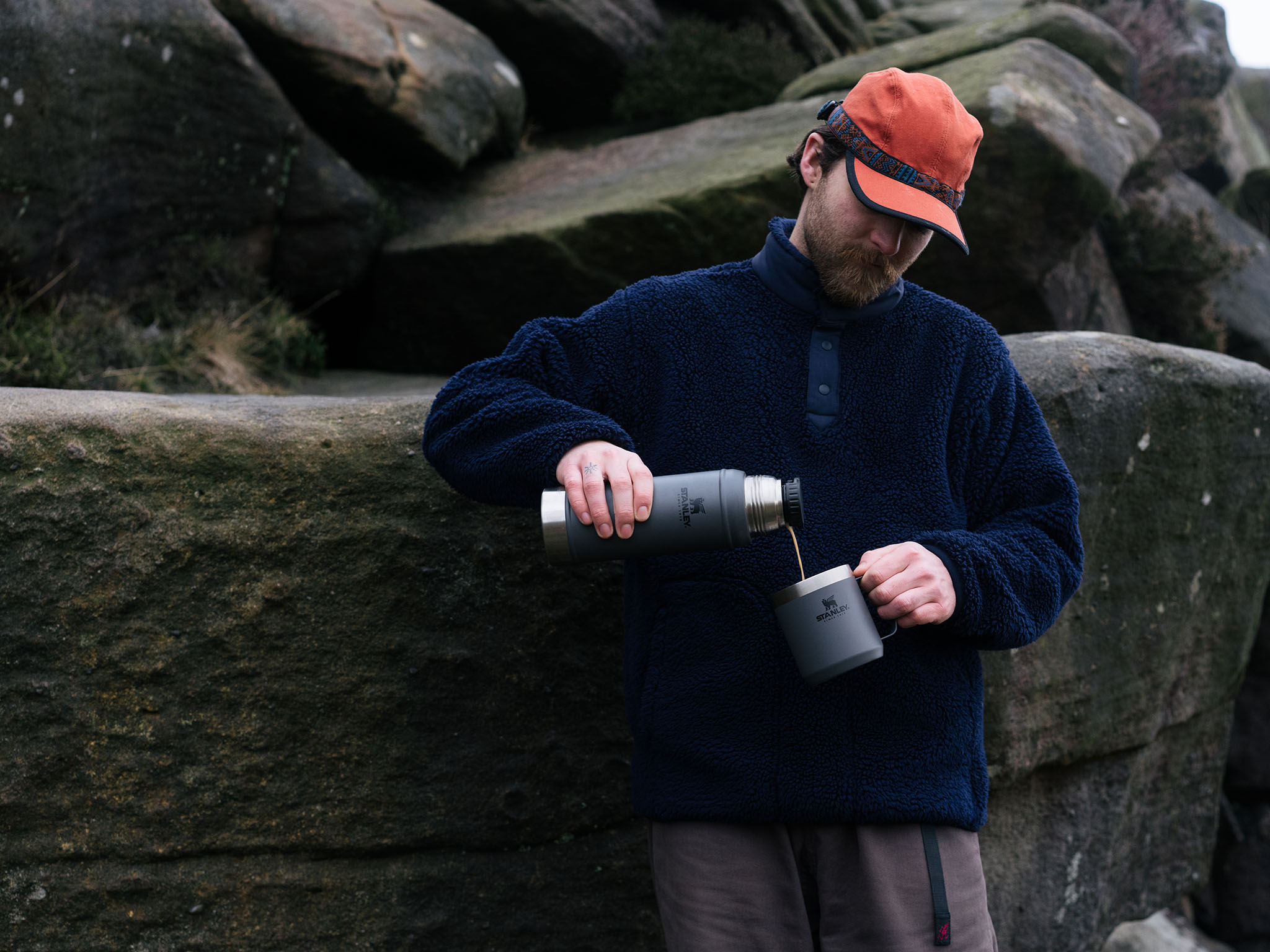 A Century of Tough Drinkware
In 1918, inventor and physicist William Stanley Jr. had a bit of a breakthrough. He realised that if he made drinking flasks out of steel and switched out the glass insulation for a vacuum cavity, the flasks would be very nearly indestructible, as opposed to breaking on the first drop like existing models.
It turned out William was on to something and today, more than a century later, Stanley remains one of the world's biggest producers of insulated food and drinkware. In North America, it's a household name with a range that includes, not just hardy vacuum-insulated flasks, but cool boxes, water bottles, and hip flasks.
As their strapline puts it, Stanley products are Built for Life, and this has earned their range of recognisable products a reputation for toughness. They're well thought of amongst an impressively wide variety of consumers; you're just as likely to find them in a glove compartment of a JCB as you are packed amongst fishing rods on fishing trips, in the backpack of a day hiker, or under the milk frother of one of Seattle's coffee joints.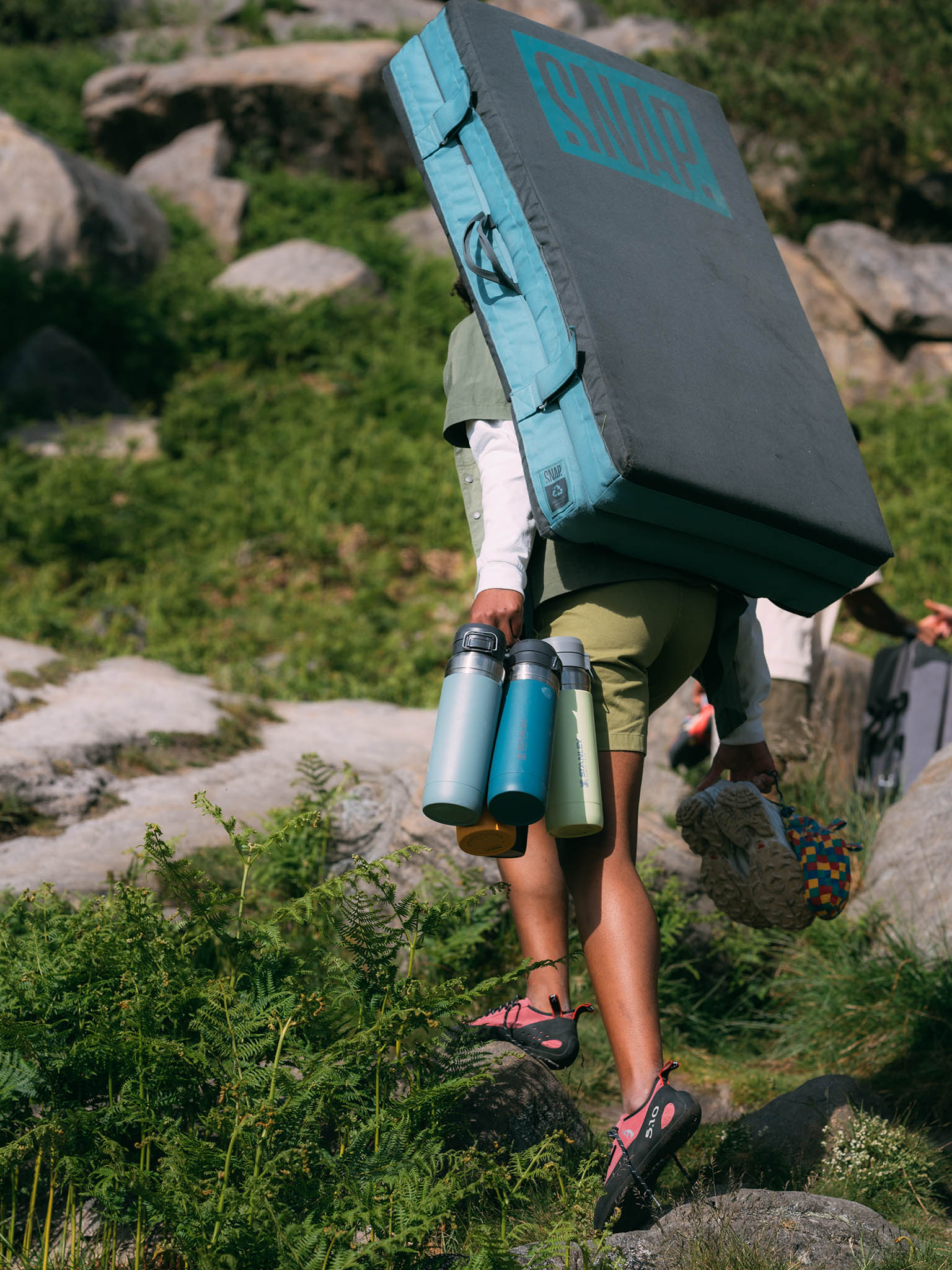 Speaking European
As well as helping grow their DtC Shopify Store, we were approached by Stanley to help with their creative approach in the EMEA region, with a particular focus on Germany, the Netherlands, and the UK.
At the time, the brand was reliant on imagery from the States that was too Americanised to really speak to a hipper, more discerning European audience. Like we've done with Mammut, we needed to reposition the brand for a different geographical audience. Rather than starting over, we had to take the essence of the Stanley brand that had been established Stateside over the last century and develop a look and feel that was more European and more in line with the products' higher price point on this side of the Atlantic.
An Integrated Creative Strategy
For the initial phase of the brand's retainer, we worked closely with Stanley's team to gain as full an idea of the brand direction as possible, clearly defining all that was going to be needed from the creative output. Together we established that, as well as getting existing and aware customers excited about new products, a lot of brand building and product education was needed to introduce a whole new audience to a brand with a long and storied heritage, and to demonstrate how the products were still relevant today.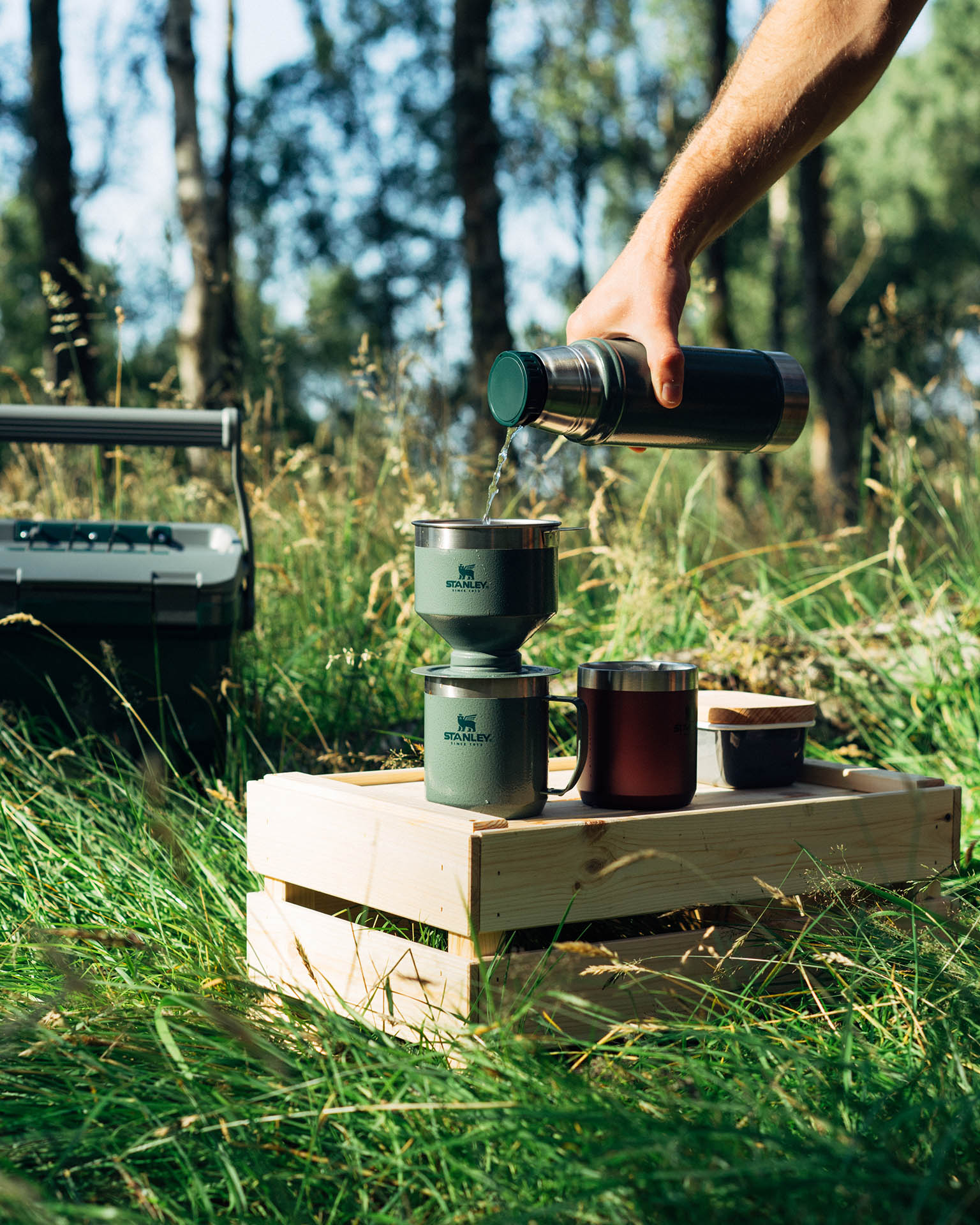 As part of the retainer, our in-house creative team could quickly cover the bulk of product and lifestyle shoots. With a studio at our HQ, we turned around product work for new launches easily, shooting for new products and responding to feedback and shifting marketing plans swiftly.
As we are based in Sheffield, we're ideally located for a brand aiming to reach an outdoor lifestyle audience. On the edge of the Peak District National Park and only a couple of hours from Snowdonia and the Lakes, we're a stone's throw from the country's most interesting locations and connected with some of the best local creatives, stylists and models.
As part of an agreed once quarterly shoot, we've been able to turn around creative that covers all the differing areas the team at Stanley want to cover. From group hikes to get-togethers in breweries, we frequently cover urban and outdoor locations in one day and deliver quality creative that authentically supplants Stanley on the continent.
Building a Dedicated Network of European Creatives
Having taken over the reins of Stanley's organic social media with the aim of achieving a minimum of three posts a week, a boost in engagement, and an increase in followers, we needed to expand the brand's image pool further still and identify or develop multiple other sources of brand-aligned imagery. 
The existing American brand imagery provided one source, but much of this wasn't right for the direction we were establishing with the in-house creative. User-generated content provided another, but with the brand at the early stages of growth in this part of the world, it was thin on the ground and the general quality wasn't great.
To meet the goals and stay on brand, we built a dedicated network of creatives from across Europe who could complement our work in-house and fill in gaps with content produced at destinations across Europe. Starting with creators from our network, we were soon able to cherry-pick photographers and influencers that fitted with different elements of the marketing plan. By creating a broader, over-arching brief that was issued to all of them as they were brought on board the program, we started to receive a steady drip feed of aligned, quality content from all corners of Stanley's new target market.
A Burgeoning On-brand Image Bank and 900% follower growth
Over the first two years we've worked with the Stanley team, we helped them establish an image bank with hundreds of new, European and customer-relevant imagery. As well as using the images for social ads, catalogues, and seeding to wholesale accounts, we completely reinvigorated Stanley Europe's organic social accounts, growing the followers by 1000% in two years and contributing to a significant boost in brand engagement.