Gramicci x Adsum
The legendary climbing brand gets the Adsum treatment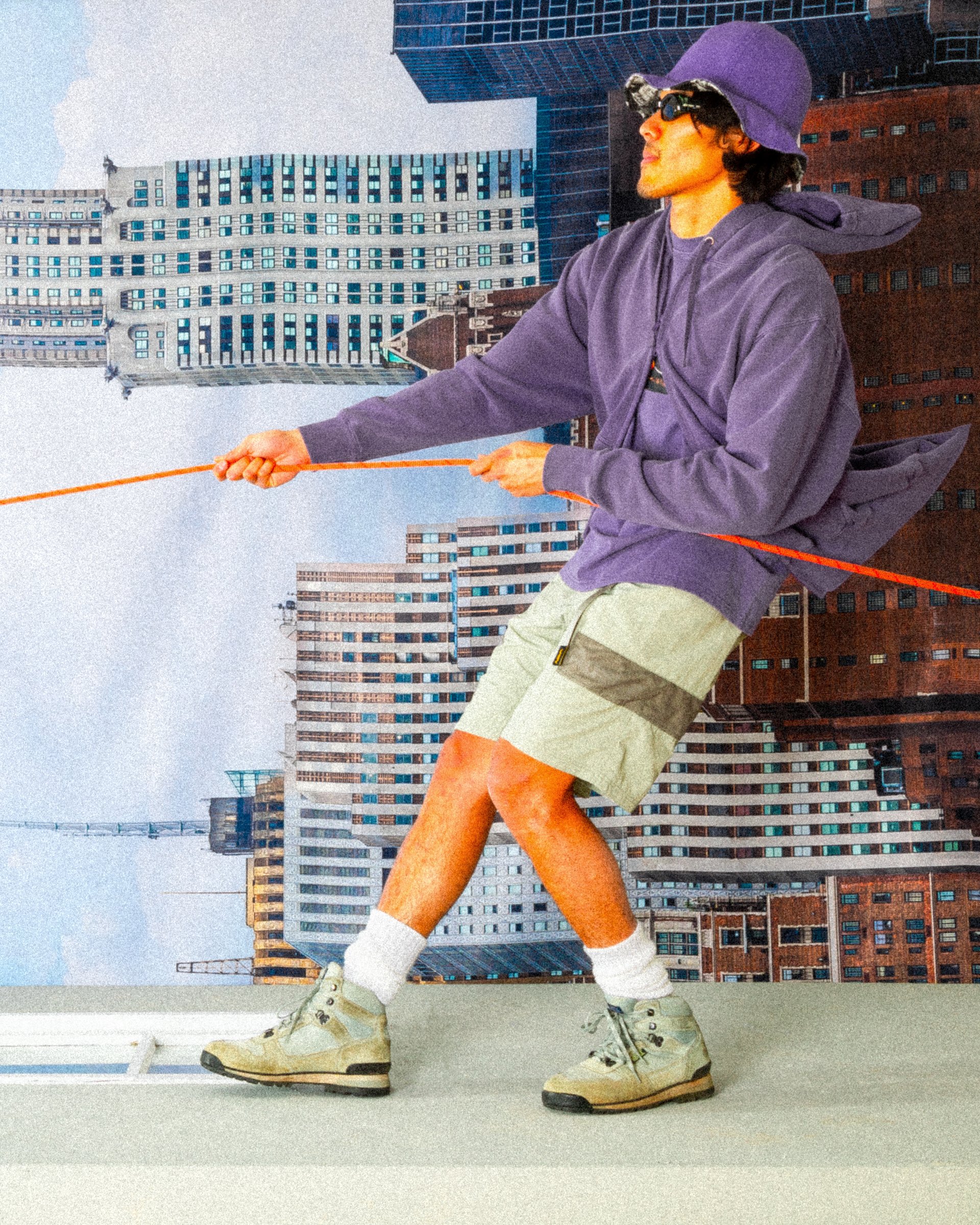 Founded in California in 1983, Gramicci make hard-wearing everyday outdoor clothing.
Founded in New York in 2015, Adsum make highly-wearable casual clothing that sits somewhere between outdoor gear and sportswear.
So what happens when both brands get together? Well, here's the answer… reversible tulip hats, some very useful-looking yellow shorts and some seriously tough cargo pants. And that's before we mention that all-over print, made up of images that the Adsum guys found in an old 90s Gramicci catalogue.
Throwing Adsum's usual subtle style right out the window, this is functional gear with a difference, perfect for turning heads whether you're in the country or the city.