Inversion Illusion: Universal Works collaborate with Karhu
The Nottingham menswear brand team up with the Finnish footwear supremos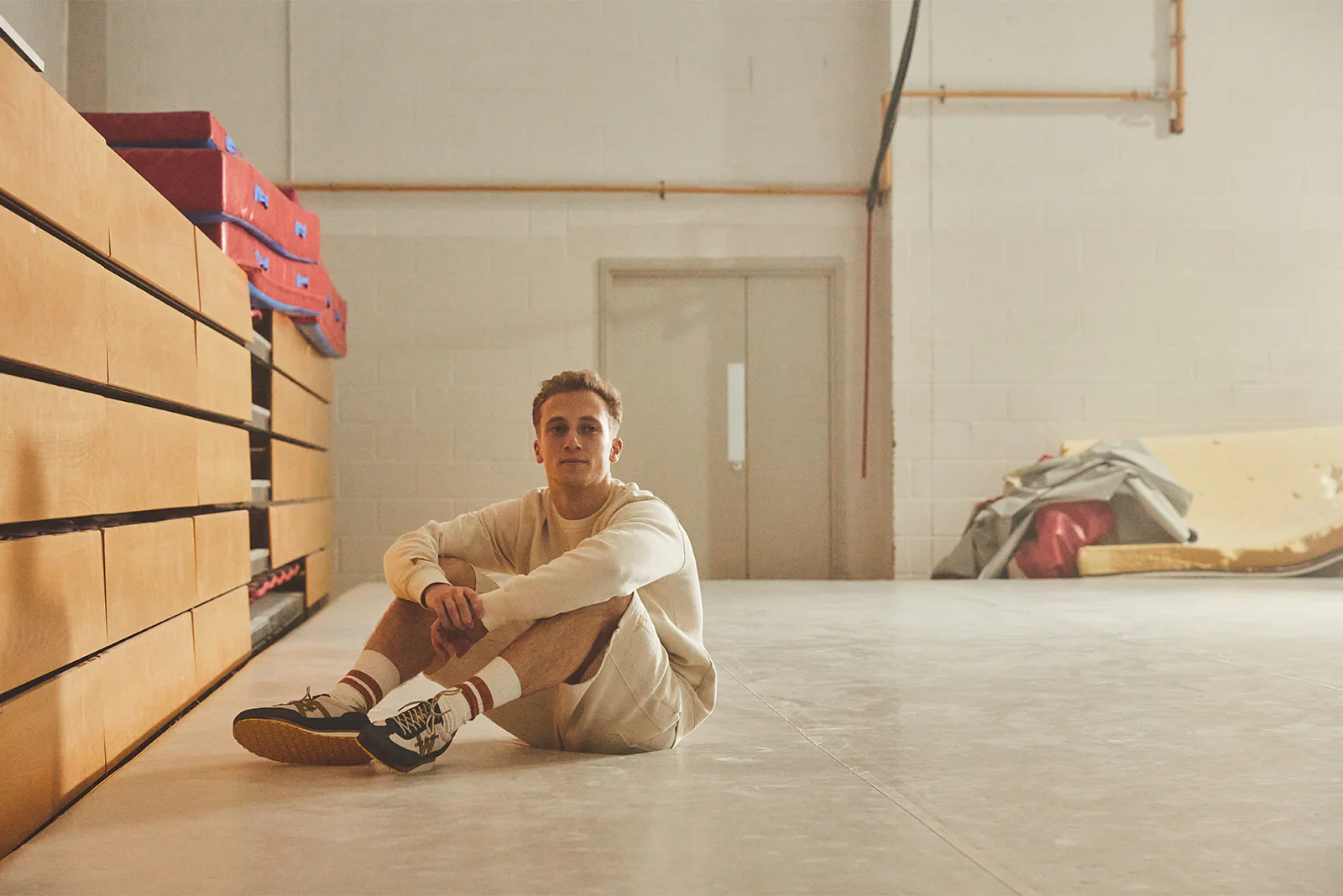 Universal Works have a long history of clever, well-thought-out collaborations that are actually worth doing, and their new one with the legendary Finnish footwear brand Karhu doesn't buck the trend.
For those unaware, Karhu are maybe best known as the brand that adidas bought the three stripes off—when in 1952 the Finnish sportswear supremos sold their trademark for just two bottles of whiskey and the equivalent of €1,600. Since then, they've used their 'M' logo instead—a motif which Universal Works have flipped to 'W' mode for their unique versions of Karhu's classic Mestari and Trampas trainers.
As well as messing with that logo, David Keyte and co also added some particularly tasteful hues, and updated up the soles on the Mestari, bringing the vintage running shoes up to date a touch. Oh yeah, and there's some shorts and sweatshirts too.
Watch the dizzying video below to see the gear in action on Welsh gymnastics champ Benji Eyre…
Find out more about the collaboration here.