SOuP: A Film on Outdoor Swimming for Stanley Europe
We produced this short film on Sheffield-based wild swimming group, SOuP, supplanting the brand in the centre of a vibrant outdoor community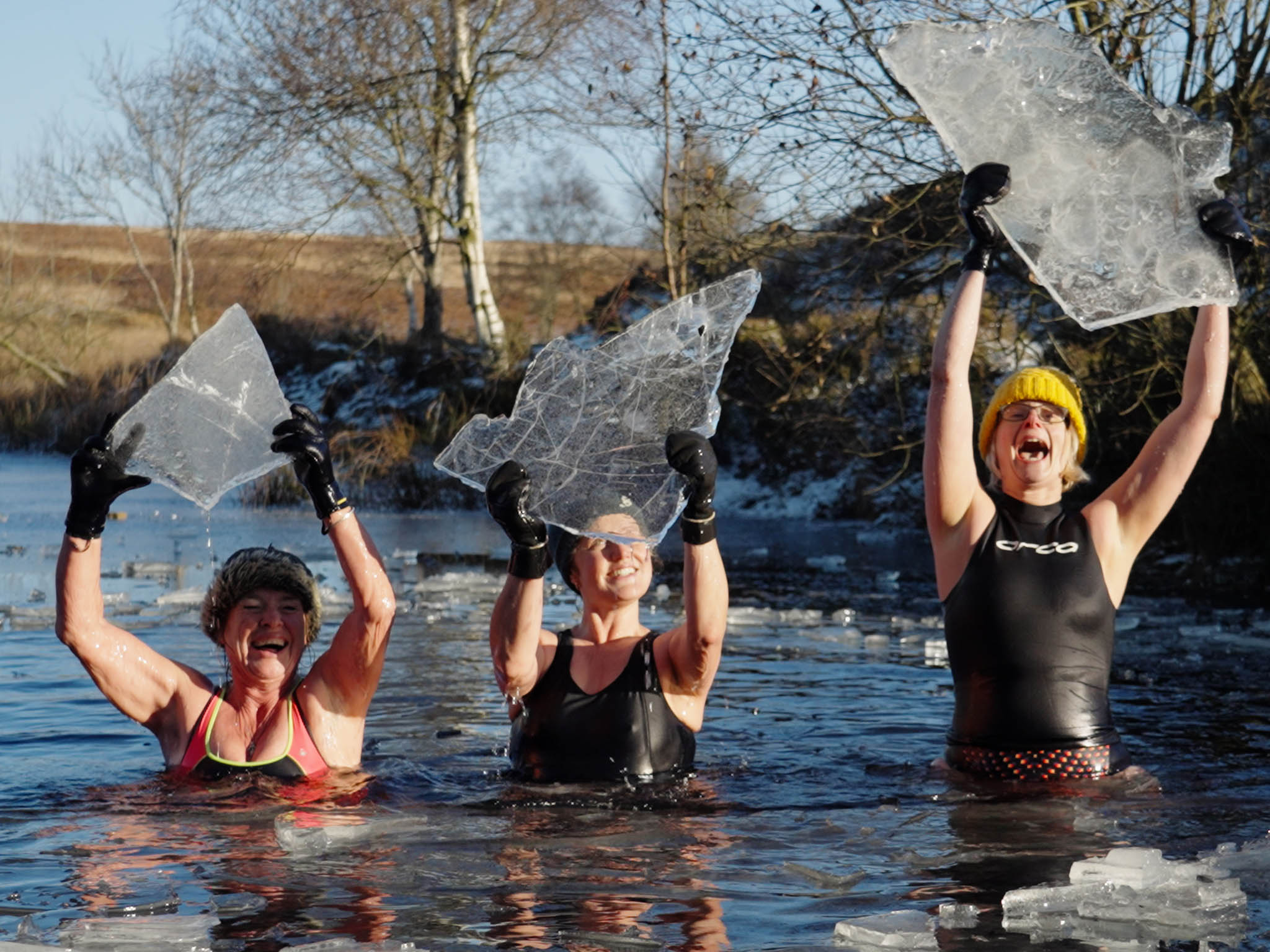 It's fair to say that swimming outdoors has seen quite a bit of an uptick in popularity over the last year or two. No icy pool or dubious reservoir is safe from the bathing hoards and, seemingly, no supermarket aisle is free from someone doing their post-swim shopping in their favourite changing robe. 
But outdoor swimming is more than just a hobby for most of its advocates. There are the health benefits; it's been claimed to improve cardiovascular health and many people thank cold water therapy and outdoor swimming for improved mental well-being. 
For lots of people though, it's simply the social aspect that provides the mood booster. With an influx in interest in the sport, dedicated clubs have sprung up all over the place, with Facebook groups providing a platform for starting conversations and sharing videos of the latest death-defying dips.
One group that seems to completely embody the spirit behind the sport's surge in interest is SOuP (Sheffield Outdoor Plungers). Started by Owen Hayman a few years ago as a way to make friends following a move from to Sheffield from Swansea, the SOuP Facebook group has more than 12,000 members and many of them regularly meet up to share a swim and have a chat over a warming coffee afterwards.

For vacuum flask OGs, Stanley Europe, we produced this short film on the SOuP crew, digging into the history of the group and hopefully answering the question on any sane person's lips: why?