Patagonia Release New Trail Running Film — Run to the Source
Run to the Source follows the story of trail runner, Martin 'MJ' Johnson as he attempts to run the length of the River Thames whilst exploring the river's connection to Black British history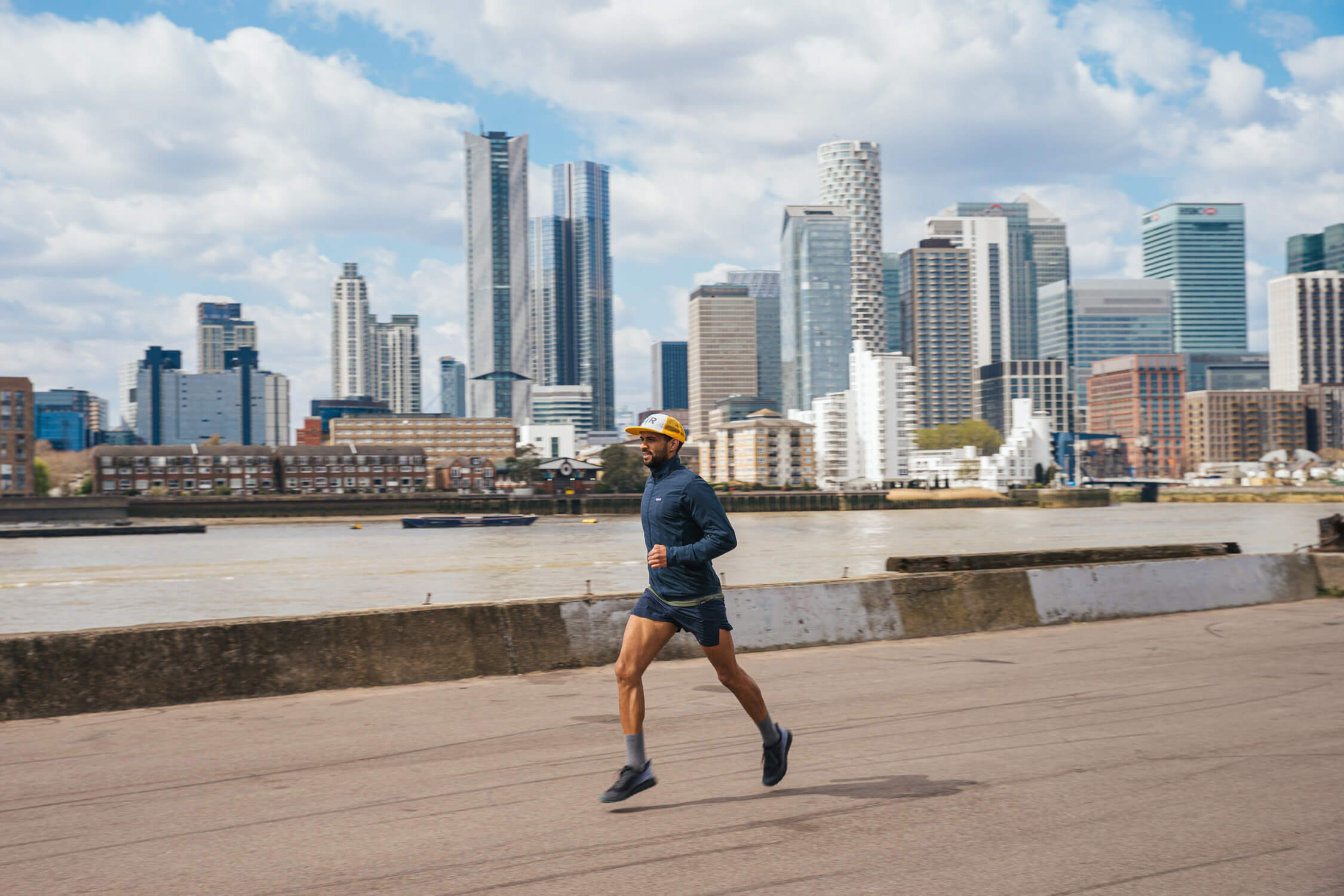 Run to the Source follows Patagonia trail ambassador Martin Johnson as he attempts what is known as an FKT, or Fastest Known Time for running the entire length of the River Thames; a journey that meanders from the urban skyline of our capital city to the green and pleasant lands of the English countryside – a place where MJ explains is not always as diverse or accessible for people of colour as he would like it to be. "In my early days, I would be the only black runner on the start line."
As Martin's route takes him away from his home city towards the Oxfordshire countryside and eventually concluding at Thames Head in the Cotswolds, we're taken on a journey of endurance, family, community and friendship, all expertly interwoven with archive footage of how the River Thames played its part in black history. This is accompanied by a powerful voiceover, which comes in the form of the poem What The Water Remembers, by Safiya Sinclair, expertly voiced by Adjoa Andoh.
Although MJ keeps a seemingly cool and calm composure throughout the film, this is clearly no easy feat. Coming in at an intimidating 184 miles, the Thames Path route is a challenging one, even for the most accomplished long-distance trail runner. With its quagmired fields, long wet grass and surprise bovine supporters along the way, the route is quite literally new territory for Martin, who admits the distance is a breathtaking 80 miles further than he has ever run before. Although you wouldn't know it. Beyond small mentions of knee niggles and some rather gnarly shots of the soles of his feet that won't leave you in a hurry, MJ takes the route in his stride.
Produced by Walk of Life Films (WOLF), Run to the Source is an exploration of what it is to be a black trail runner in modern-day Britain and how communities like Black Trailer Runners are promoting inclusivity and diversity in outdoor spaces. We are proud to play a part in promoting the film alongside Patagonia and bringing MJ's story to a wide audience, in the hope it encourages more people to explore the outdoors.
The full film is available to watch now over on YouTube: