An Interview with Alex Brown, Advanture Magazine Founder
Life on the road (and in print)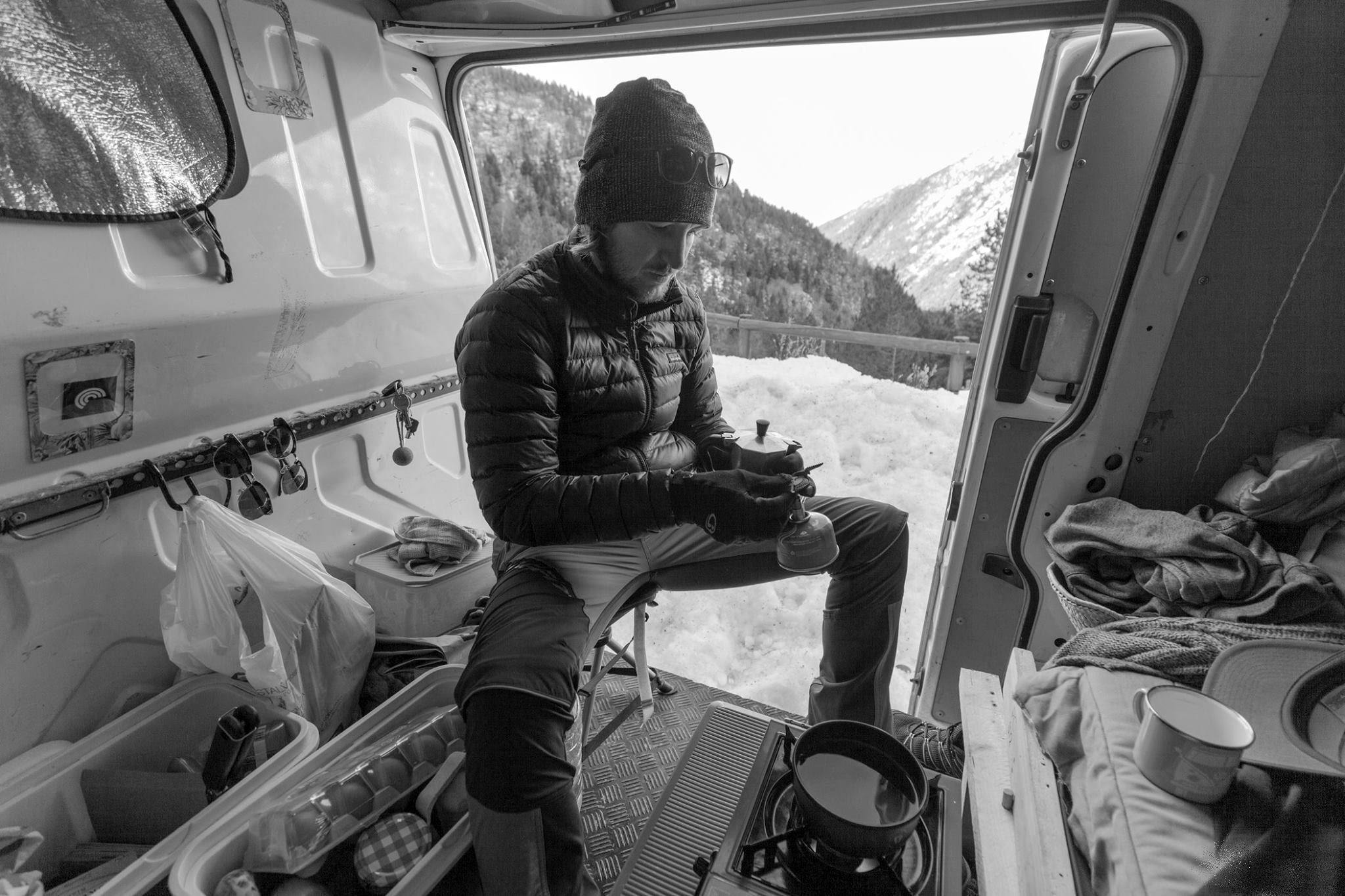 There seems to be a bit of a common theme with the magazines we tend to feature on this website. From Cranked to Sidetracked, they each use a niche hobby as a springboard to tell stories about the wider world.
Advanture sits in the same lane. Whilst it would probably be described by most as 'a camper-van magazine', it's a long way away from the van mags you'd find in your local newsagents, with less focus on the actual vehicles themselves, and more on the adventures they'll help enable. If you're looking to scour the classifieds to buy a 30 year old Talbot, this probably isn't for you, but for anyone else, it's a high-quality slice of wheeled wanderlust.
With the ink now dry on its eighth issue, we called up founder Alex Brown to find out more… 
Starting something like Advanture, I imagine vans have been a big part of your life. How far does it go back?
Yeah, it goes back to when I was 16, when I'd just started kite-boarding. This was around 2004 when the sport then was really small.
Just so I get this right, kite-boarding is where you're on land isn't it? You've got a kite attached to a mountain board? And then kite-surfing is the one where you're in water?
Exactly, that's it. You can kite-board up and down the beaches, or in fields, or wherever you end up, basically. It was really the paving stone for what 15 years later has become the magazine. All the people who were driving me around had self-converted vans, and once we got to these events, we'd all be camping. It was a way for people to be at these events and hang out with one another. 
Over the years I went pro in the US, and then we were touring around in a big tour-bus—it felt like some kind of all-singing, all-dancing rock-star tour bus—and I would live on there for long periods of time. That was my introduction to road life—not being fixed anywhere, travelling around by vehicle, getting to see places and bumping into a lot of people on the way. Those people were sort of early onto what we now call 'van-life'. 
Also around that time I was doing a lot of work for the magazines—not just kite magazines, but also magazines that would feature some sports or lifestyle stuff. 
Subscribe to our newsletter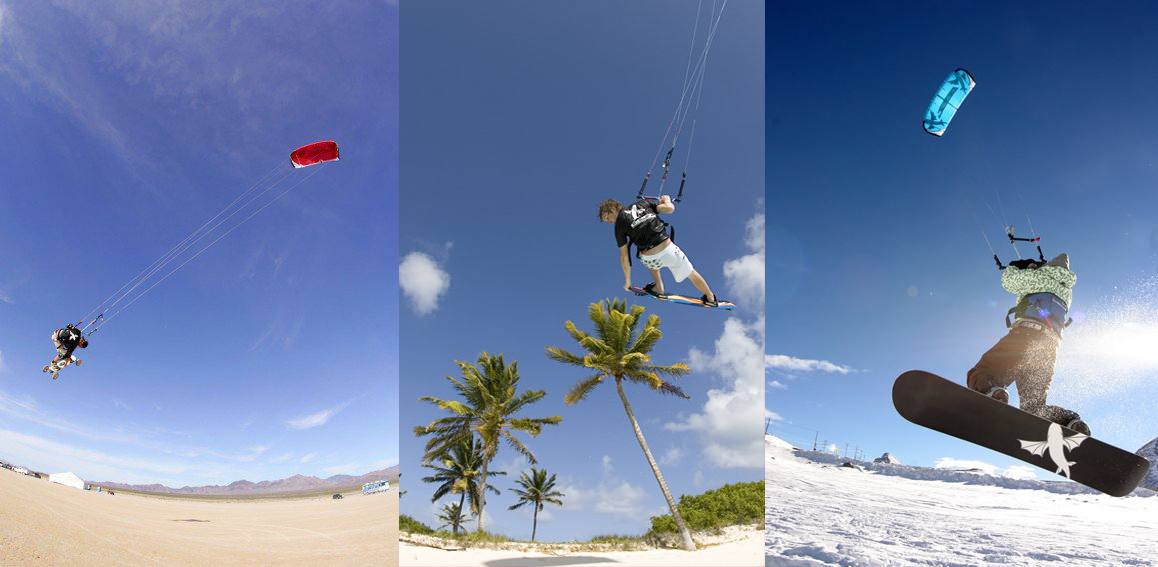 So you weren't just the 'pro guy' being photographed or interviewed, but you were also contributing as a writer yourself?
Yeah, I was trying to be an ambassador for the sport. 
And I suppose that's still the time when traditional magazines were still pretty big and publishing regularly—before they'd properly migrated onto the internet.
Yeah, I got out of kite-sports around 2008 as I was getting into media by then—video production and photography. It was a natural progression for me to move out of the sport to work out where my paychecks were coming from, and I think as I got out of magazine work, it was probably a good time. I was probably quite lucky to be able to move into digital at that point.
What made you come back?
In a nutshell, after kite-boarding I did a media production degree, which was all geared up to go and work in a studio somewhere, seeing no sunlight, making TV shows. But that wasn't really what I was there for. In the end I moved into corporate video production, and me and my fiancé travelled all around the world, and I made my money in video production. 
It wasn't really glamorous stuff—it was more internal business stuff, but it's what paid the bills. We'd had vans or cars in all these locations across the world—so we could do our work in the week, and then take off every minute that we could, to get somewhere remote. Whether it was a volcano in New Zealand or outback Australia, we were just trying to see the world on a budget. It just goes hand in hand—you grab your lunch, you throw it in the back of your car and you go and explore.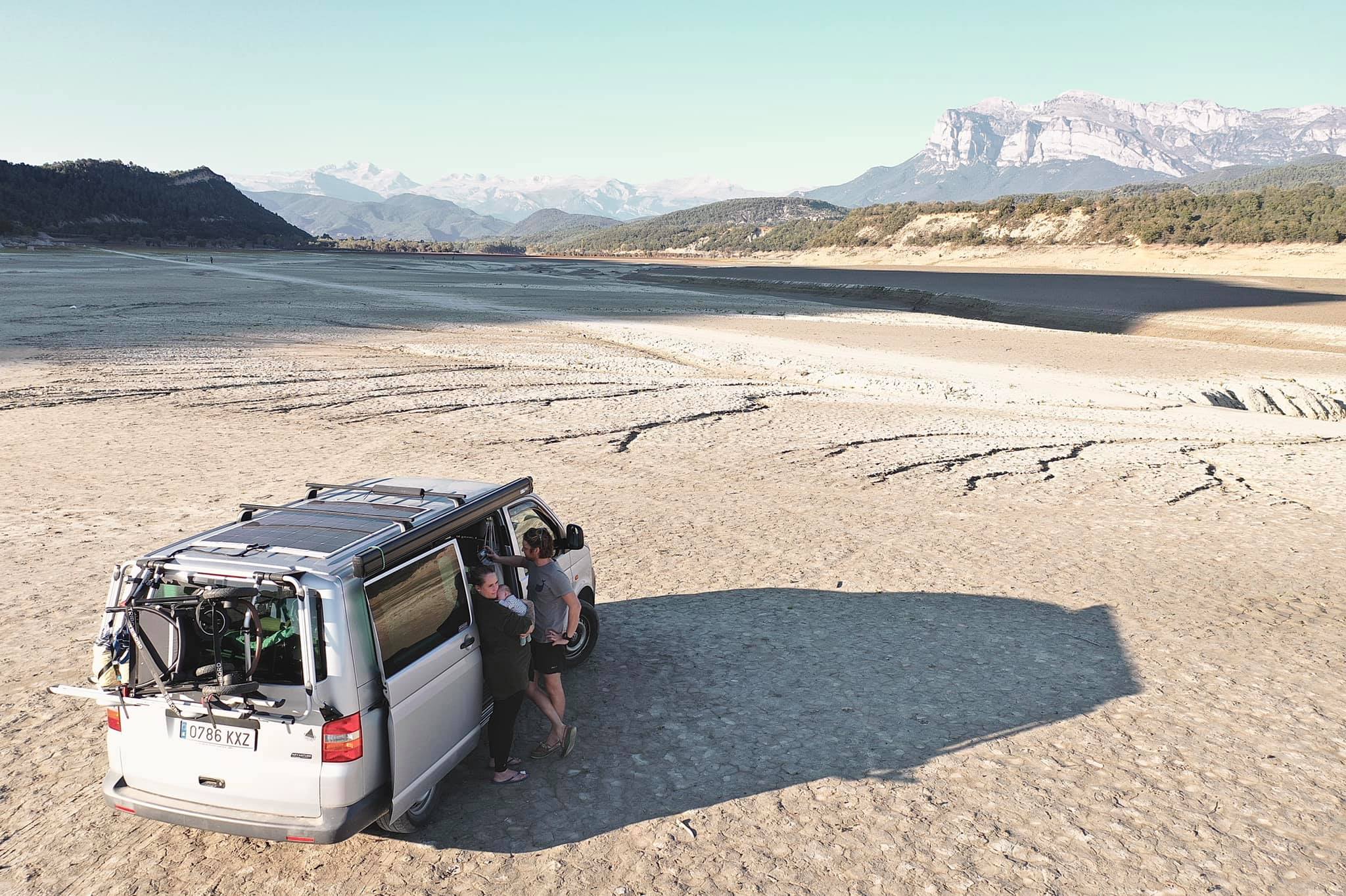 How did this lead to the magazine then?
When we moved to Barcelona we bought a small van, and got into skiing in the Pyrenees. We went up there one Friday with the intention of camping out for the whole weekend, in the freezing cold, and the car park was full of other people shivering, frozen into their vans for the weekend. And it was the first time that I really saw that this van world was in existence in the mountains as much as it was on the beach with surfers—I realised that there were people up there making it possible to go skiing on a budget. It wasn't just about glamorous hotels in the Alps, you just put up with it, and maybe turned your heater on if you got cold. 
That was really the catalyst for the magazine—we saw that the lifestyle was bigger than just surfers or climbers in vans—people were doing it in winter too. There were camper-van magazines in the UK, but there wasn't anything that catered to what has now become this 'van life' scene, so we thought it'd be cool to make a magazine about it all. We laughed, and then forgot about it. 
When Covid came along, it put a stop to all my video work, as it was all filming for big events in cities, so it was almost serendipitous. We'd been building a mailing list online for people who might be interested in a digital van-life magazine you could read on the road—the idea was to make the most digital, inclusive thing you could imagine—and we launched a really stripped back version of the magazine online about two weeks before Covid broke out, to a list of 150 people. Then with lockdown, there was no camping and nowhere to go, and our mailing list started getting bigger. People were signing up and downloading our free magazine.
It seemed like people were already moving more towards the outdoors and camping, but lockdown definitely accelerated it. There was a year where it felt like everyone was buying a van. How did that affect what you were doing?
I think Covid was a huge catalyst for the magazine. Everyone was at home, they couldn't go travelling, and we had luckily produced the first van-life magazine. It did snowball quickly. We released our first issue a few weeks before our lockdown here in Spain, and then we built the entire second issue over lockdown here in our apartment in Barcelona. I think that came out at the end of April, and by that time the magazine had a lot more traction, as people were basically glued to social media during that period. 
And then coming out of lockdown, everyone was keen to get out of the city and do 'offline things'—getting back to what's important, going for a hike, sitting around a fire or making some food outside. 
People had maybe re-evaluated things a bit during that time and worked out what they actually enjoyed in life. When did you move into doing a print issue?
I connected up with Simon from Like the Wind magazine and he kindly sent me one of his gorgeous magazines as a little gift. As soon as I got that in my hands I thought it was really nice—I didn't know anything about paper, but it just felt great. It felt different to what I thought a magazine was.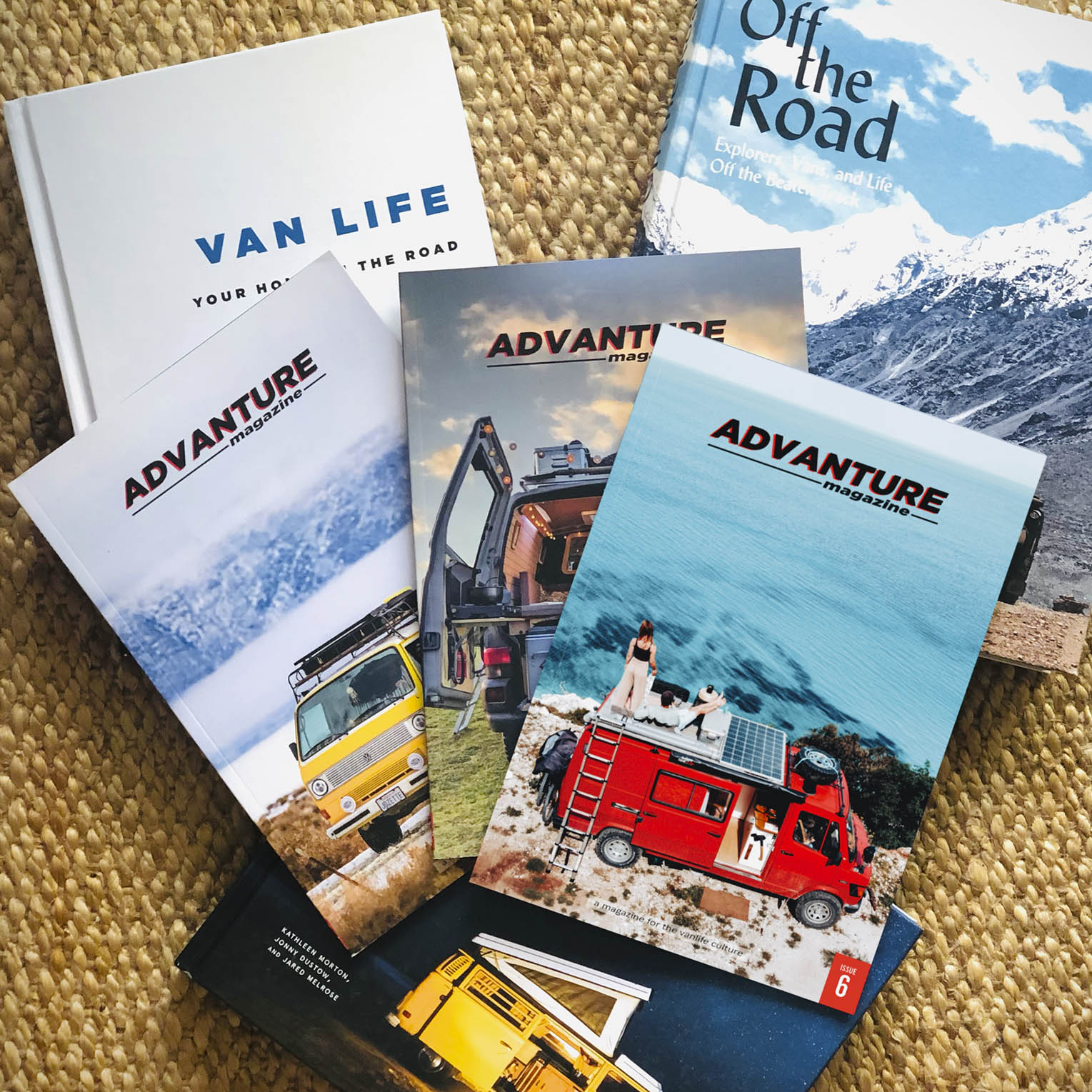 That WH Smiths format? Like Angling Weekly or something, printed on thin paper?
Yeah, almost disposable. But I held Like the Wind in my hand and it felt great, and I wondered if I could take Advanture there. In 2020 we released four magazines digitally, and just before Christmas we put up a poll on Instagram asking what people thought of a printed magazine. It wasn't in my intentions at all to make a printed magazine, but it was unanimous that everyone wanted to see our magazine in print. 
So I had to crash course myself in learning about paper and printing. Even designing it was so different to making something digital, and I just knew nothing about it, but it was just great fun. All of a sudden I realised that I was having so much fun diving into this work—it lit a fire again. 
In the end we had to do a pre-order as we couldn't afford the first print run—but we did 75 issues of Issue 4, which had already been out online, and we released that in January '21. It was just to really see what I had to deal with, I wasn't just putting the magazine on paper—I had to consider shipping it and packaging and all this different stuff, bearing in mind I'm based in Spain and our readership at that time was solely based in the UK. It just threw 100 different things my way—I'd never made a product before. But it took off, and everyone was asking for the next one. So we realised that basically every issue needed to be digital, and print.
But back then it was small, and it didn't feel great. To be honest, the first ones were a mess, and they're really embarrassing. 
But without those, there wouldn't be the most recent issues. You can't start with perfection from scratch.
Exactly. And there's no guidebook. I'm still trying to find information today—people don't really discuss their ideas within the creative industries, information about the reality of printing and publishing and independent magazines is non-existent. There was a lot of trial and error. 
In August of last year we had our daughter, and in my paternity leave I sat back and looked at what we could do with the magazine and where it could go. There was advertiser interest and readership interest— and there was Simon's Like the Wind magazine sitting there looking awesome, so I knew we had to redesign it from the ground up to turn it into a real coffee table magazine, with awesome paper and a beautiful layout. We really needed to take it up a few notches.
Inspired by magazines like Sidetracked for its simplicity and design, and Offscreen for the way it challenged advertisers, for Issue 7 we came back with a new logo, a new size and new everything, and we're now on Issue 8.
I know you originally went down the digital route, but the printed magazine fits perfectly with the van thing—it's offline and low-tech. It's an escape from looking at a screen.
It's exactly that, and that's been fuelled by lockdown, back when everyone had just one thing to do… check social media. I feel like I was the first person who got really bored of that, and I think everyone was feeling the same way. It kind of is the ideal—you set up your camp, you've got a beer, you're by the fire and you kick back with a book or a magazine. It's romantic, isn't it? It's not quite as romantic sitting there swiping. 
I think through lockdown people realised that staring at a screen isn't healthy, and it isn't that much fun.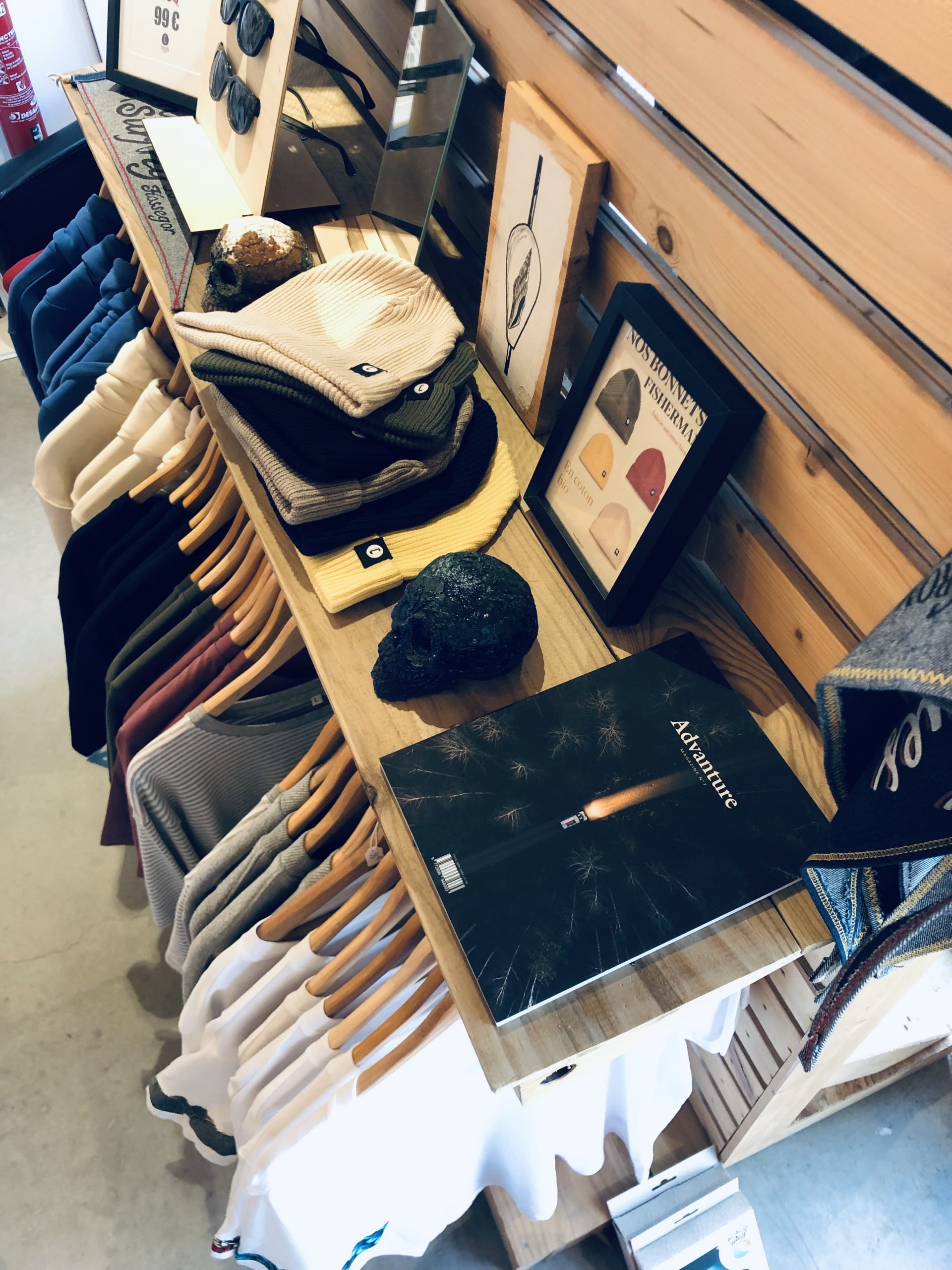 Even from a logistical standpoint, print magazines make sense for camping or living in a van. You can't always rely on battery life or 4G signal, but a magazine's always going to work.
That's true. I thought we were in a time where people just wanted to digital—with everything linked so you can click through to products, and that's where we went at the beginning—but actually I think we're a bit tired of being sold to. There's so much advertising being squeezed onto a small screen, that a magazine is a bit of a release. For our redesign we stripped our advertising right back so it's seamless—so it didn't feel like you were getting sold to. 
"When you're reading something, you don't want to worry about things like battery power or connectivity."
I saw a quote the other day which said something like, "If print was designed tomorrow, it'd be the death of digital." And I loved that, because it probably would be. I've seen with the kind of shops that sell our magazine that they'll maybe also sell 35mm film cameras, or nice books… they're selling 'things' again. It's nice stuff, well made—the furthest thing from Instagram or Facebook you can imagine. I think people are coming back around to this idea of having something real, rather than just a brand new iPhone. And I think a magazine just slots in with that.
Maybe it's like Kindles? It seemed like everyone was talking about them being the death of books maybe ten years ago, but who uses one of those now? They're gathering dust in a cupboard next to Tamagotchis and Blackberry phones.
That's it—when you're reading something, you don't want to worry about things like battery power or connectivity. There may not be as many shops selling magazines as there once was, but there's a reason why you can still buy them. There's definitely a consumer who still wants something tangible. 
And it's been nice for me to discover this, as a few years ago I thought my whole life was going to be sat in front of a computer screen (and a lot of it still is, because I lay-out the magazine on it), but I can sit there with a pen and paper, or do some editorial. The fact that the product isn't digital has given me a lot of hope that we won't just be stuck to our computers, and that's a really nice feeling.
And then there are the relationships that you build around these things. Especially in the UK the camper-van meet-ups and events have just exploded since lockdown. People just want to be together in real life. It's really interesting, and quite refreshing. 
It's funny how basic we really are. People want to meet up with other people. Or maybe they want to go for a walk. It's sort of bizarre when we're surprised by this.
It's a bit sad, isn't it? I guess what's really important is to have real friends, and to just go and do things in real life. I guess it's like how we all used to go and ride our bikes or play in the park. Camping is the same thing—I can't wait to go and chop some wood, and I think everyone feels the same way.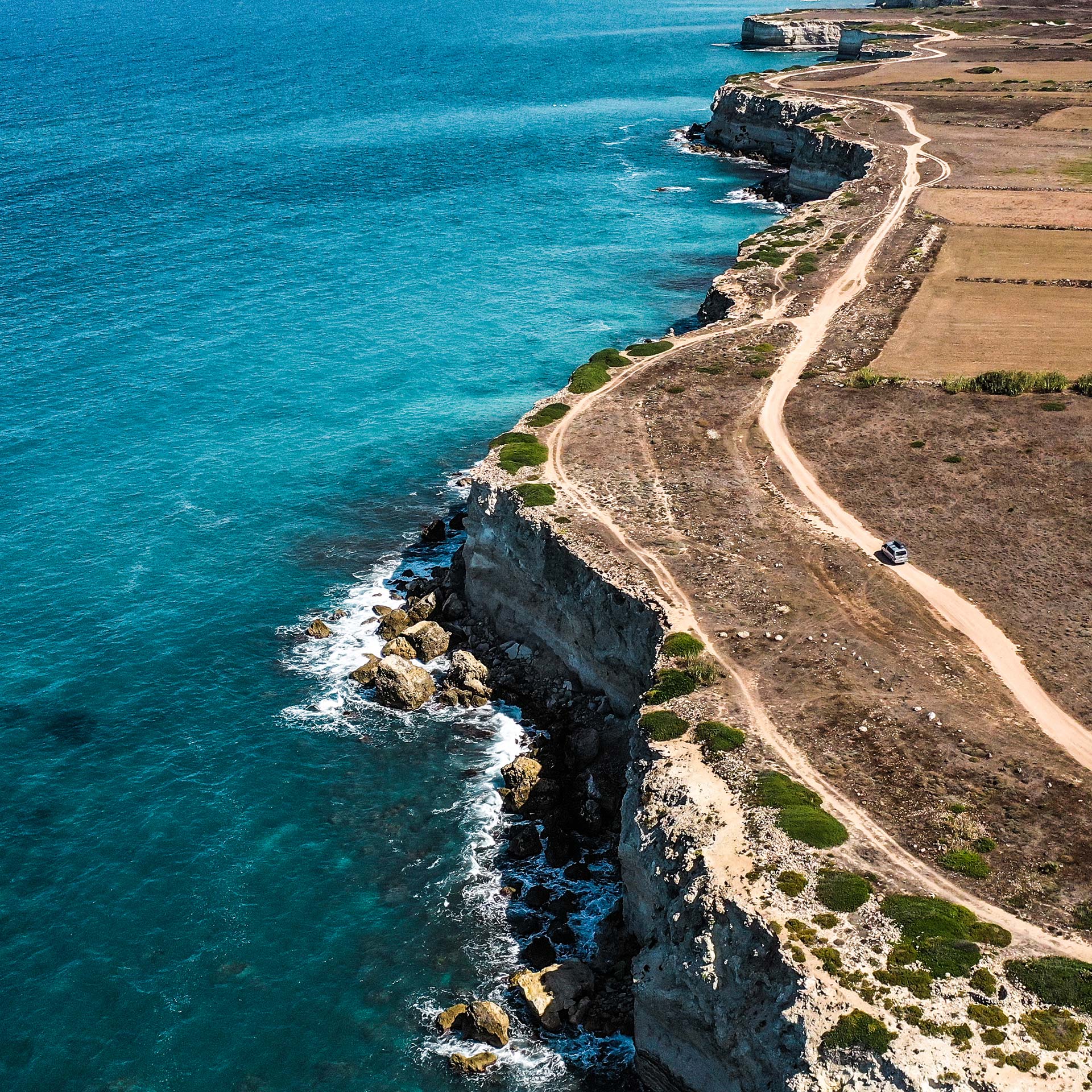 How do you decide what goes in the mag? How do you work out what's right for the magazine?
It's a very fluid operation here. We're trying to figure out what our audience is into, because it's such a varied social area—with everybody from those who just like to go camping on the weekend with their kids to those who live in their van full time. You might be into fishing, and I might be into going hiking, so there's a lot of different subjects we can feature, but for sure nobody's interested in them all. 
What we've realised is that what type of van you might have isn't really the important bit of Advanture—it's about the story. It's really a magazine about people's stories—it's not so much about the destination but more about how you came to be on that journey. It's really varied—there might be people sleeping in their car, that's where I started years ago, up to somebody with something a bit more fancy. There's a broad spectrum. 
The most interesting ones for me are these articles we introduced in Issue 7 called Old Timers. In the car world, that would be about old vehicles, but we turned it on its head so it's more about older people and their stories.
Veterans of the scene?
Exactly. There was a great story in Issue 7 from a German couple who started in the 60s, with some brilliant photography with long hair and their socks pulled up. Then in Issue 8 there's a story about a lady who was inspired by the Peace Convoy, so there's lots of stuff in there about Britain in the 80s—and it's been great to get a window into the past. You realise that we've not created anything new here with the current van life movement, we're just building on what people have been doing for the last 40 or 50 years.
There's always been that drive to have a bit of freedom.
It just answers so many questions. For me, my fiancé and my daughter—we want to go and see natural places, like mountains and rivers. And then for other people, it's a way to go to a festival. And then for others, it's a way of life—they live in their vehicles. They can save rent, or not be tied into a system. It's not a niche culture anymore, it's so deep. There's so much to dig into from around the world—and I feel that there hasn't been any publication that's actually done this before. 
The other camper-van magazines that are out, are more about the vehicle—they're more like car magazines, whilst this is a lifestyle magazine. It's the same as Like the Wind—that's a book about stories, it's not selling you running shoes. And Sidetracked is about how people are exploring the earth, not the new paraglider. And that's where I wanted to take the magazine. 
That seems like a common theme when I talk to magazine makers now, it's almost like the subject is more of an excuse to tell peoples' stories. And that's more interesting than product chat.
It's almost like a documentary film on paper. Hopefully when people look back through the issues it'll show them what life was like at a certain time. I love looking at old pictures. Even looking at the 90s, cars were so different, and fashion was so different. And that's what I really like about our Old Timers feature—we get that window back. 
For the mag I think we're going to open the doors even more. I know the title Advanture locks us down a bit, but it's not just about vans, and it actually incorporates people using motorbikes and car camping. And why not? I watch stuff on YouTube of people using cars or motorbikes to go on trips, and it still gives me that same wanderlust.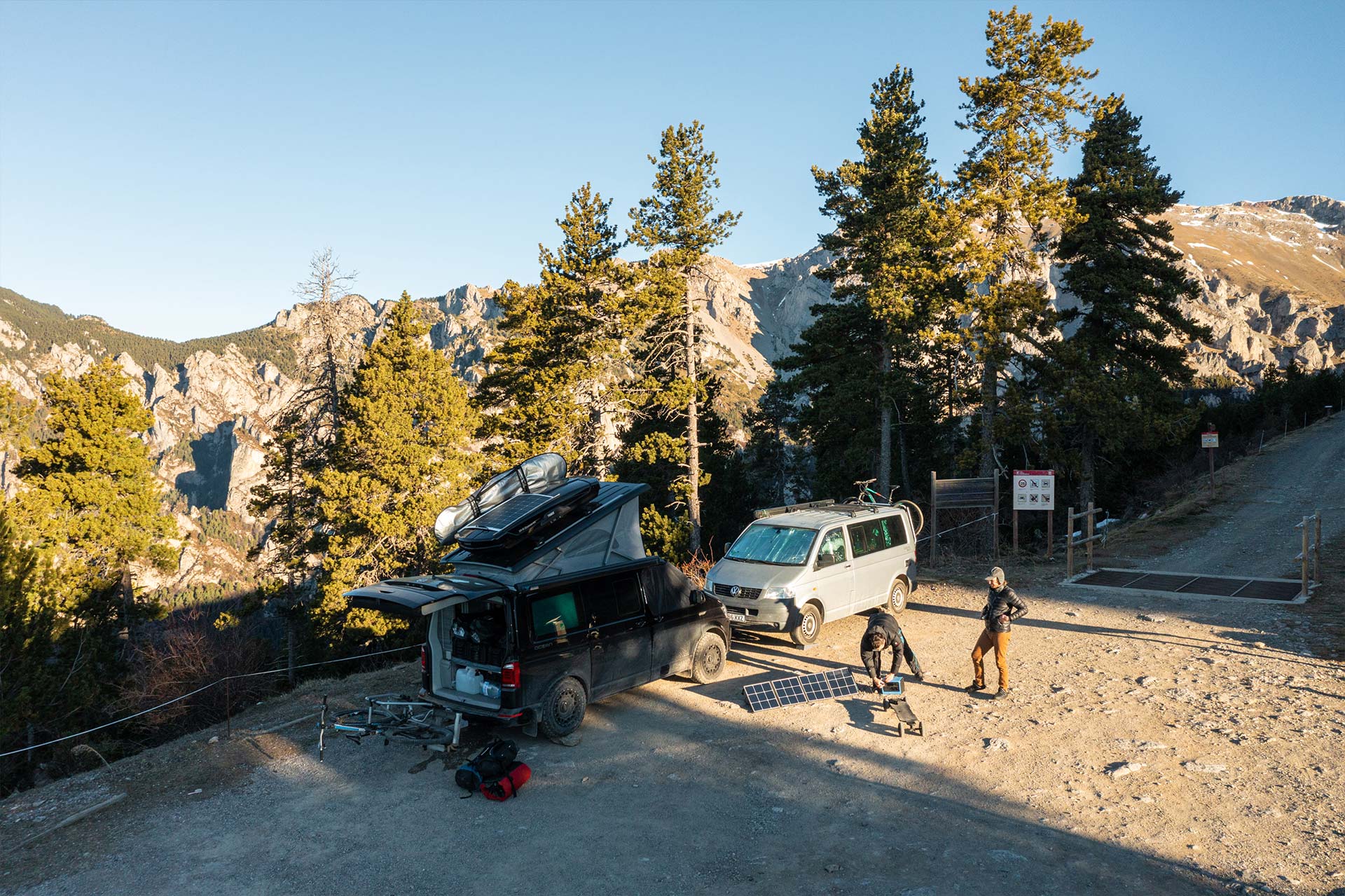 Where do you see this van movement going in the future?
I think so many people have recently discovered, or rediscovered, a new past-time. The van is enabling people to lead these different lifestyles, and foster these different interests. Also, due to things like the cost of housing, I think it's opening up a big question. Do we need all this consumer material around us all the time? Can we go back to a more basic way of living? Is that the key to a happier way of life, with more fulfilment? Do you need to be based in an office? Can you work on the road? Can you live on the road? I think that's where we're at—and through Advanture we're meeting all of the people who are taking this step away from a 'normal way of life'. It's the same with boats, or off-grid-homes, or the tiny home movement. Or growing food.
You're right. It seems like everyone's been trying to grow their own spuds this year.
It's the fun of learning a skill. And I've found that with diving into print—learning all this new stuff is really exciting. And with vans people are doing all this DIY stuff, learning how to repair things. Years ago I'd think of the car engine as this space-ship that you didn't tamper with, but even my own confidence has grown just by having the vehicle and trying to save some money. I'm constantly learning things. And I think that makes people feel good.
The good thing about the van life scene is that it's not stopping anybody going out there to explore. We've seen some amazing designs by people in wheelchairs, who've built this entire camper around their needs. There's nothing holding them back. It's so inclusive.
I suppose it's a movement that's come from people themselves. I know companies make the vans in the first place, but it's the people who are driving the movement—they're going beyond the off-the-shelf products to make exactly what they want. 
You don't need deep pockets at all. That's why we're bringing car camping into the next issue—it's about using what you've got. People don't need to be held back, they just need to be encouraged. Some of my fondest memories are from when we were in New Zealand. We had a Honda station wagon which was a piece of junk, and we'd sit in the back with a tiny little gas stove, heating up hot dogs, and out of the back door would be the most amazing mountains—this amazing view that we just could not have seen if we were staying in hotels. 
We had the cheapest car, and no money, but we still saw all the stuff we needed to see. It really is open—it's just about working out what level of comfort works for you. 
Even being uncomfortable can be good. Those are the times you remember. 
I'm happier sleeping in my van than in a luxury resort. And then sometimes your van can feel like a luxury resort, depending on where you park it. 
Definitely. Rounding this off, what would you say to people who were thinking about making the leap into the camper-van world?
If you're already thinking about doing it, you're probably ready to jump in and have a go. Budget is probably the main thing you'll think about, but you need to detach yourself from the material stuff and give it a go. You might have the romantic idea of a VW California, but there are all sorts of more affordable vans out there. You can just get yourself a sleeping bag and get out there in your car. If you enjoy that, maybe get a bigger car, or a small van. Just give it a go.
Interview by Sam Waller.
Find out more about Advanture here.