In Praise of: The VW Campervan
The story behind the classic camper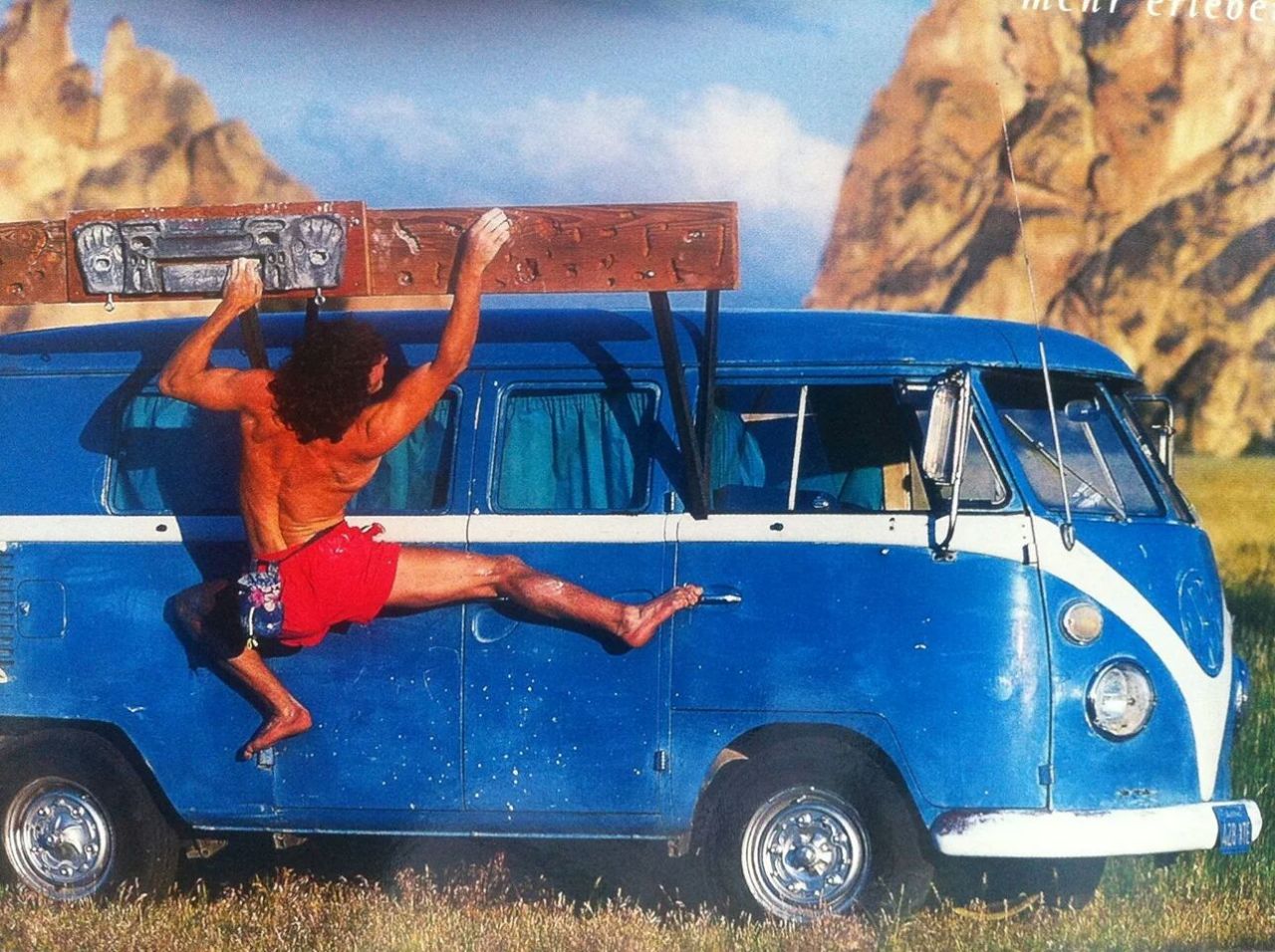 If you've had the pleasure of sitting in traffic over the last year or so, you'll have no doubt noticed an influx of campervans heaving their way down the motorway. These bulking portable homes have become more popular than ever, as more and more people forfeit plush hotel cushions for life in a lay-by.
Some opt for a mattress thrown in the back of a Toyota Hiace, whilst others go for a fully-fledged Ned Flanders-level winnebago. The humble VW campervan, in its many forms, sits somewhere in the middle—a highly-customisable, just-about-attainable option loved by real-deal outdoor dirtbags and weekend warriors alike (the less said about a certain smug TV chef the better).
Originally known as the Type 2 (the Beetle was the Type 1), the first VW van hit the roads in November 1949. The story goes that whilst visiting the Volkswagen's factory in Wolfsburg, a Dutch car importer called Ben Pon was intrigued by the strange back-to-front trucks used to cart car-parts around the facility. Known as Plattenwagens, these basic steel-framed creations were made by VW solely for their own use, but thanks to his knowledge of the car market, Ben instantly saw how they could be used for farmers, builders and basically anyone who needed to lug stuff around.
Subscribe to our newsletter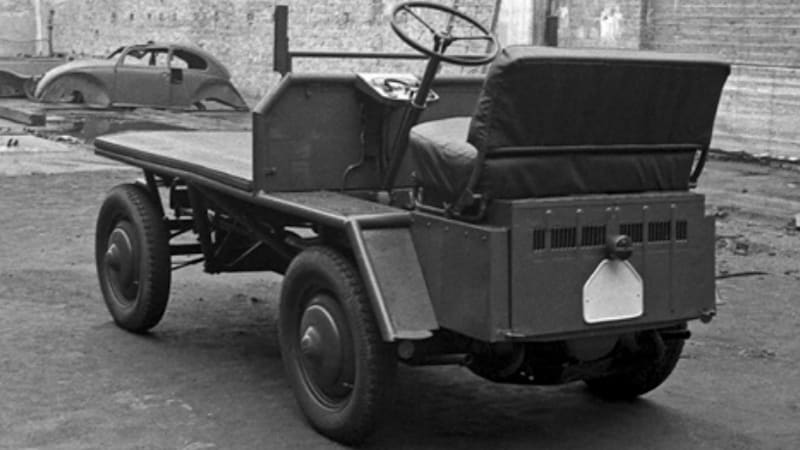 He quickly sketched down the shape for a new type of vehicle—merging the sturdy utilitarian feel of the Plattenwagen with a more comfortable, road-worthy shape. Although the drawing was a little on the basic side, the friendly curved shape is instantly recognisable. VW soon got to work making Ben's dream into a drivable reality—and after a few design tweaks (such as adding that signature 'V' shape to the front to cut drag down), the Type 2 was born—in two distinct versions.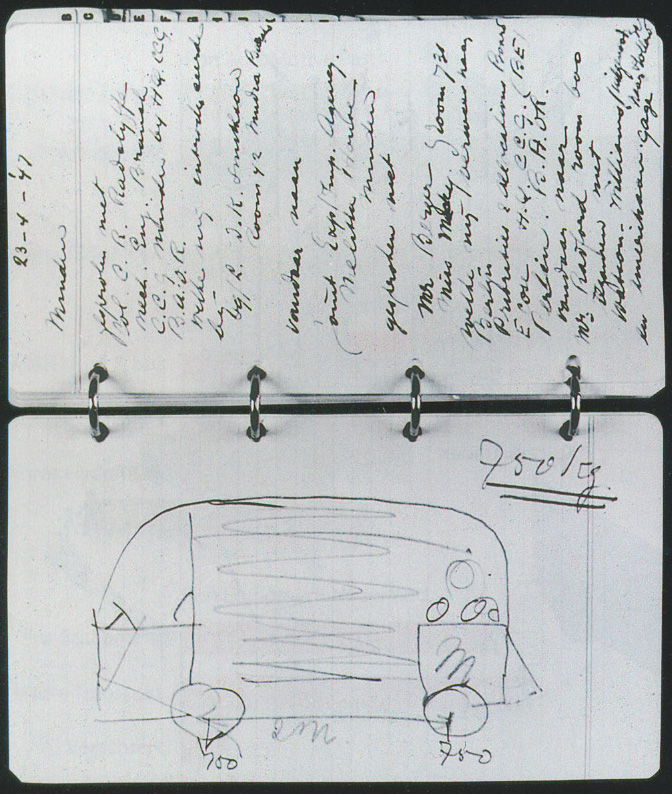 Whilst the Commercial van followed Pon's initial idea for a simple work vehicle, it was the Kombi—a best-of-both-worlds creation with side windows and easily removable middle and rear seats—that inadvertently started a revolution. 
As with all groundbreaking designs—the success of the VW van wasn't down to just boring things like engine size or chassis construction—the atmosphere it was created into also played a part. Campervans had been made before (a British company called Eccles Motorised Transport Company had been crafting Wacky Races-esque motorhomes since 1919), but it was only really by the 1950s that there was a customer for them.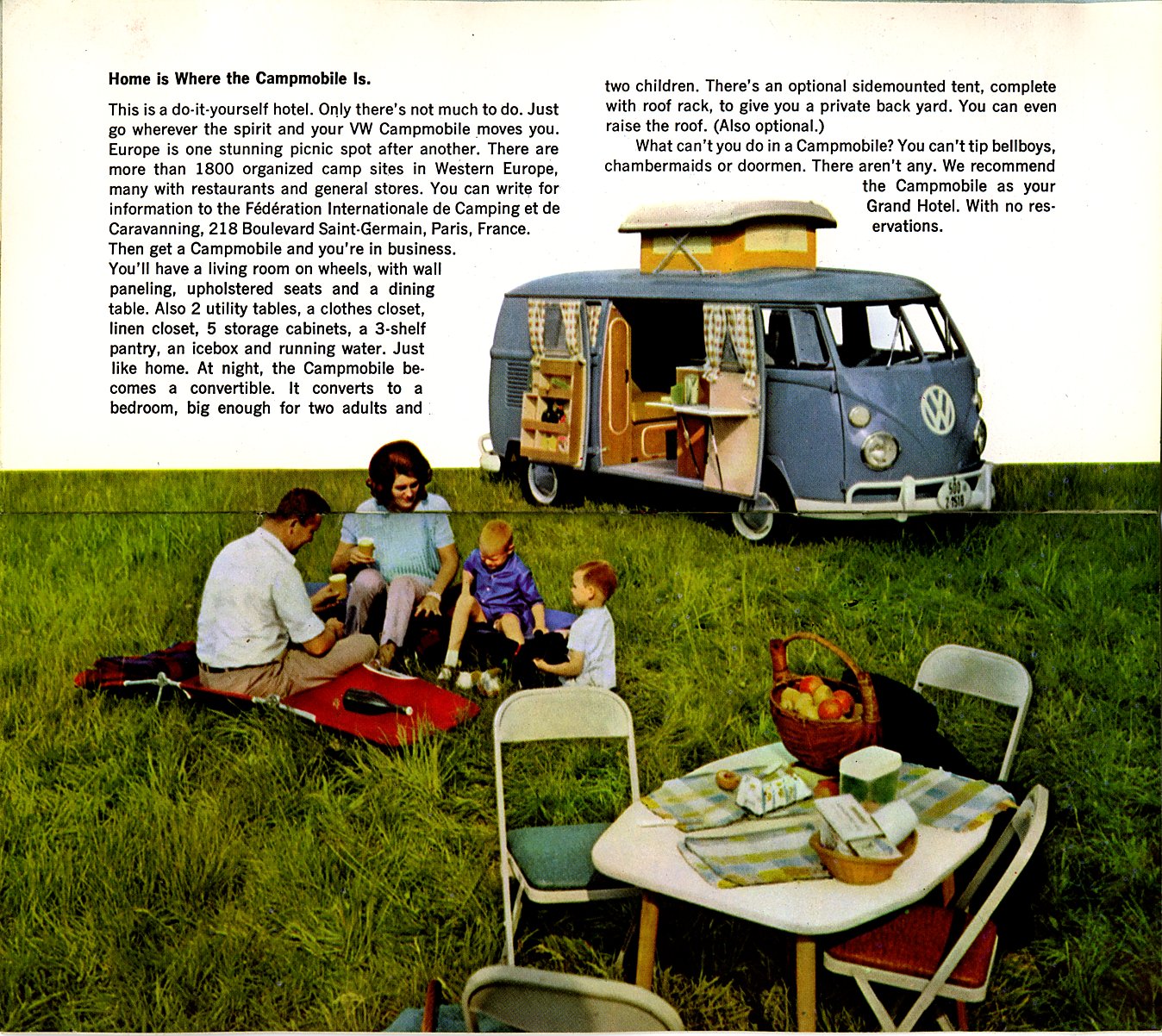 In the years following WW2, West Germany was in the midst of its 'Wirtschafswunder' (the so-called 'economic miracle' helped by low inflation and rapid industrial growth)—and for some at least, leisure was back on the menu. It'd be a sweeping generalisation to say everyone in Germany was kickin' back and living it up, but those with steady jobs did have more time on their hands—and would often spend their weekends out and about enjoying the fresh country air.
Realising the timely combination of Volkswagen's new van and West Germany's newfound economic freedom, in 1951 a quick thinking company called Westfalia started producing pre-built kits which could transform a Kombi into a fully-functioning house on wheels. VW soon cottoned on and it wasn't long before they drafted in Westfalia on an official basis—allowing fully-converted campsite-ready Kombis to be bought straight from the dealers (since 2003 Volkswagen have handled the work themselves under the California name).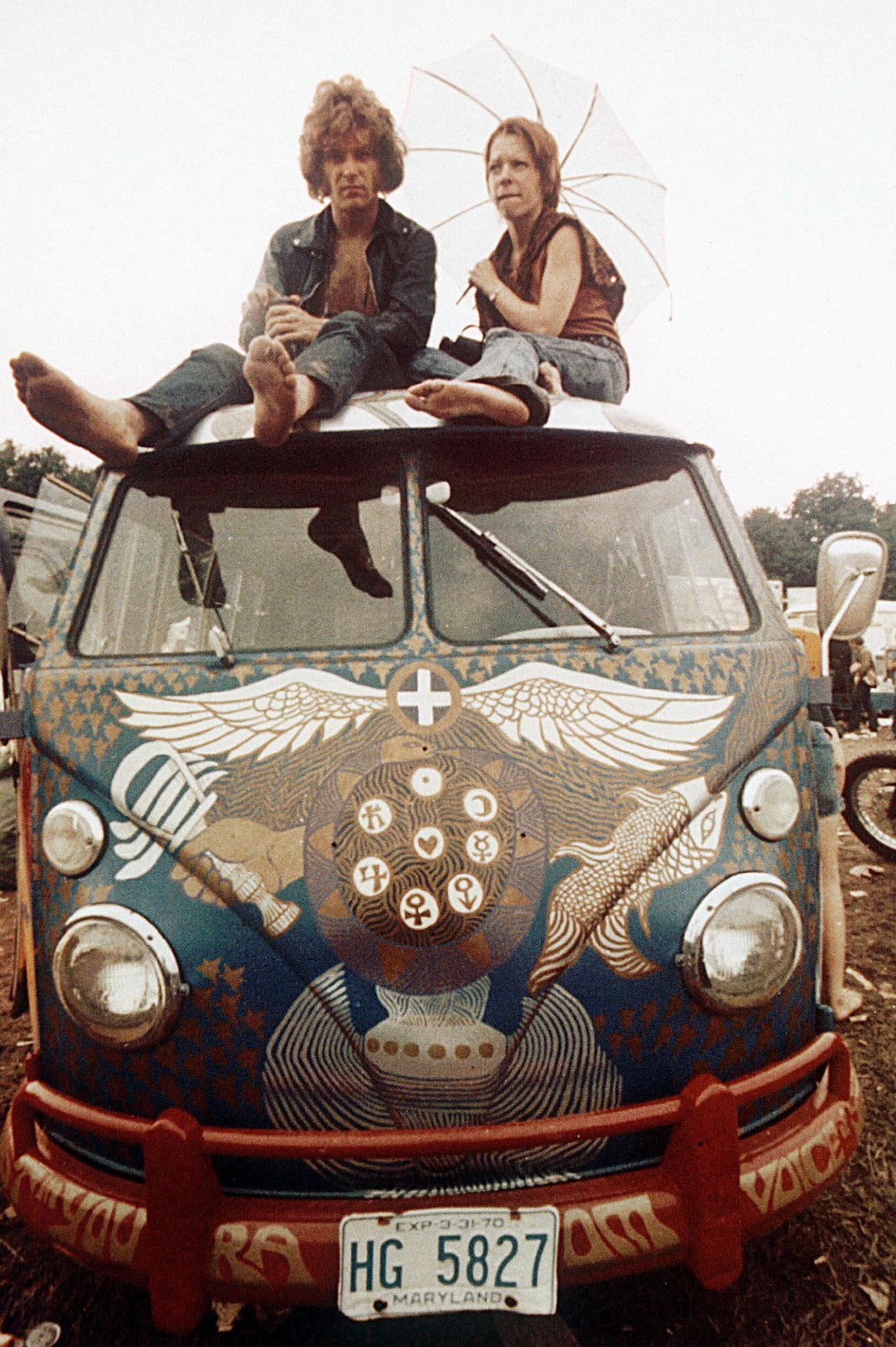 Things soon spread outside of Germany. US servicemen returning in the 50s and 60s would often have their campervans shipped Stateside, whilst a scheme called the Tourist Delivery Program allowed holidaymakers to drive their new van around Europe before dropping it off at a dealership for it to be packed up in a shipping container box and sent over the sea.
Again—the timing was perfect. The US was in the midst of the counterculture revolution and a new generation of long-haired free-thinkers, amped on Jack Keroauc and Bob Dylan, were keen to hit the open road and live a life less ordinary. Whilst VW marketed their van as a wholesome family vessel, it became the tool of choice for those who wanted a different American Dream—whether that was to find the perfect surf spot, or follow the Grateful Dead.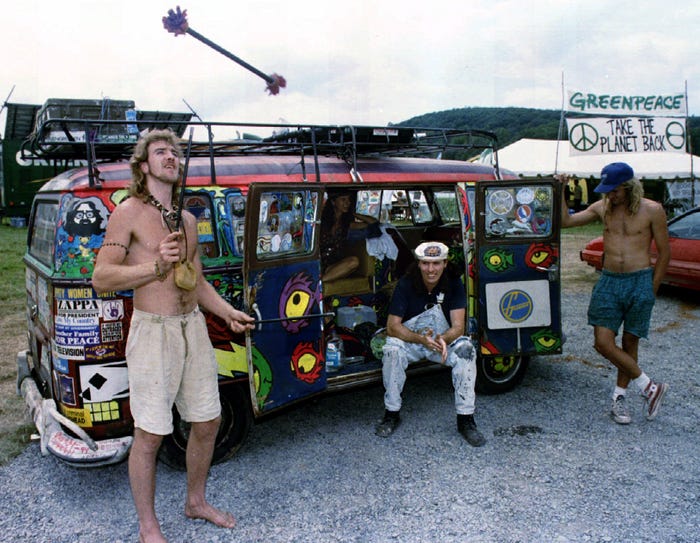 Just as the motorcycle represented rebellion in the '50s, the VW campervan (and the many imitators which followed) became a symbol of the counterculture movement. As new models came along, the cult only grew—and today the idea of living out of a van (or at least taking a holiday in one) is almost normal.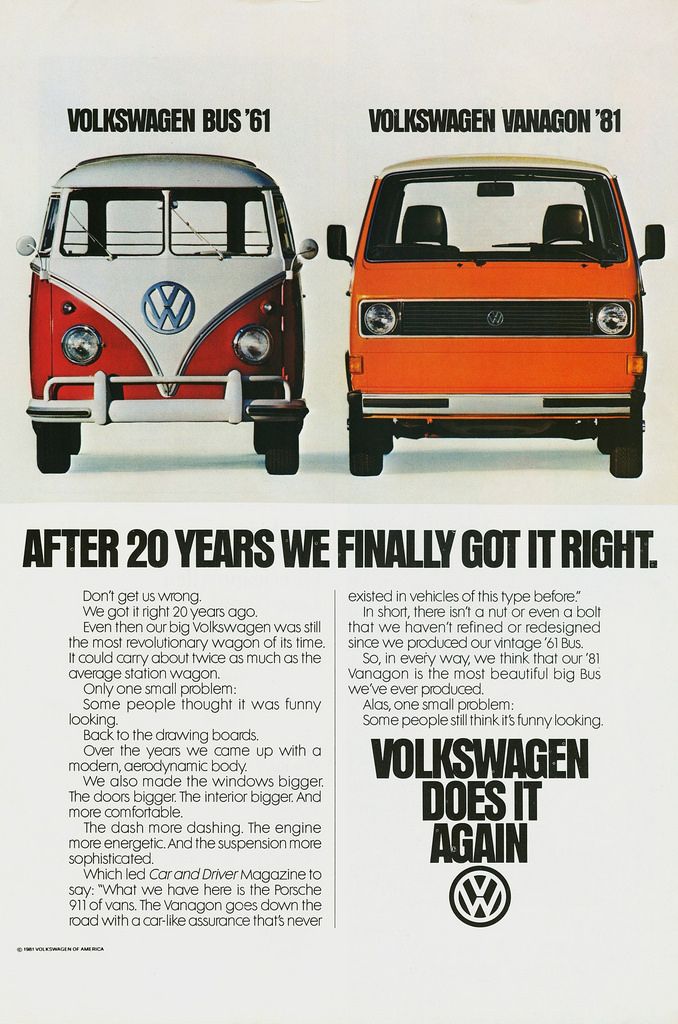 And it should be that way too. Whether we're talking about an 80s T3 on its last legs… or a shiny T5 that gets a fresh blast with a Karcher every week… or any other campervan for that matter (be it a Citroen Romahome or a converted ambulance), all these vehicles tap into a relatively simple concept—people want freedom. And even today, in a soporific metaverse of Netflix, Deliveroo and rapid-fire Amazon deliveries, more and more people are choosing to pull the plug on the Matrix and drive into the unknown. Long may this continue. Fat Willy's Surf Shack sticker sold separately.
Words by Sam Waller.
Like vans? Read our interview with Alex Brown, founder of Advanture Magazine, here.