Stuff We're Into: Vintage Rohan Gear
In praise of the British outdoor pioneer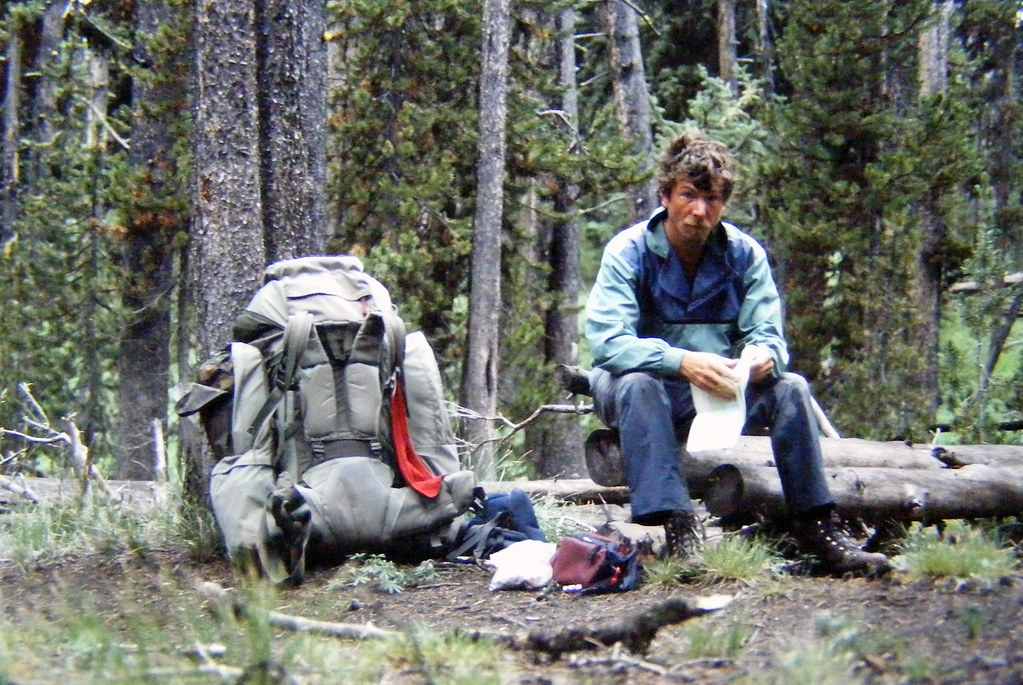 As Rohan celebrates its 50th birthday, now is probably as good a time as any to pay our respects to one of the true pioneering British brands.
In the early 70s the clothes you'd wear for a hike up a mountain or even just a casual walk along the canal were very different. With little in the way of an outdoor industry, and technical fabrics as we know them today still very much in their infancy, most hikers were still knocking around in tweeds—and even the ones pushing the boundaries often looked like they'd stepped out of a sepia-toned Victorian photograph. Rohan changed all that.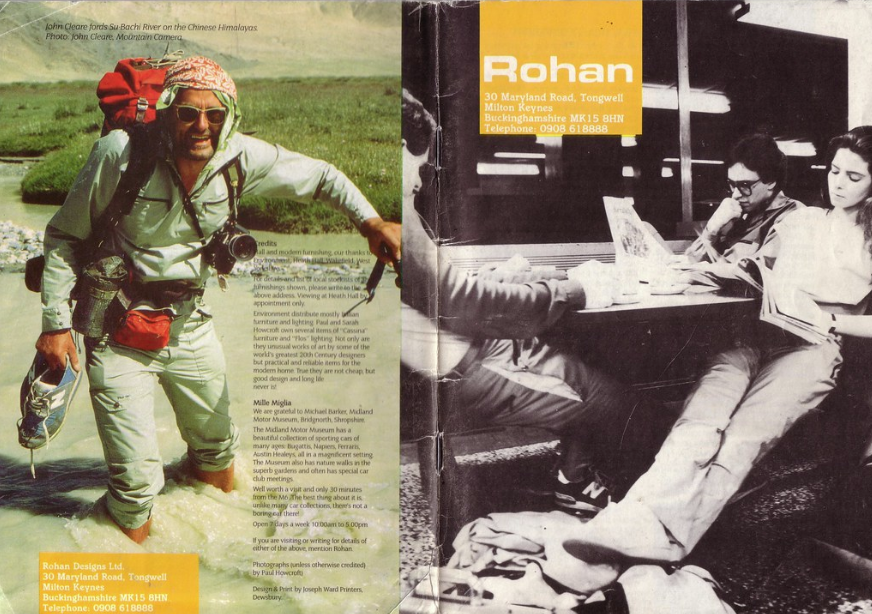 Founded in Skipton by Paul and Sarah Howcroft, the Yorkshire brand with a name straight out of Lord of the Rings had a firm focus on pushing things forward—investigating new fabrics at a time when they were desperately needed. By being open to different ideas (and positioning their business conveniently just down the road from countless textile mills), they struck upon countless ingenious innovations. A lightweight jodhpur fabric became the original 'soft shell' fabric, whilst a poly-cotton originally made for duvet covers was transformed into a lightweight wind-stopper—the perfect quick-drying fabric for damp British summers.
Like Patagonia and Berghaus, they helped to push the use of colour in outdoor gear, moving away from murky army surplus browns and greens to bright and punchy contrasting hues that presumably saved Mountain Rescue search teams hours of valuable time, and their quilted Olfio smock or the lightweight Moving On smock featured some particularly potent combos.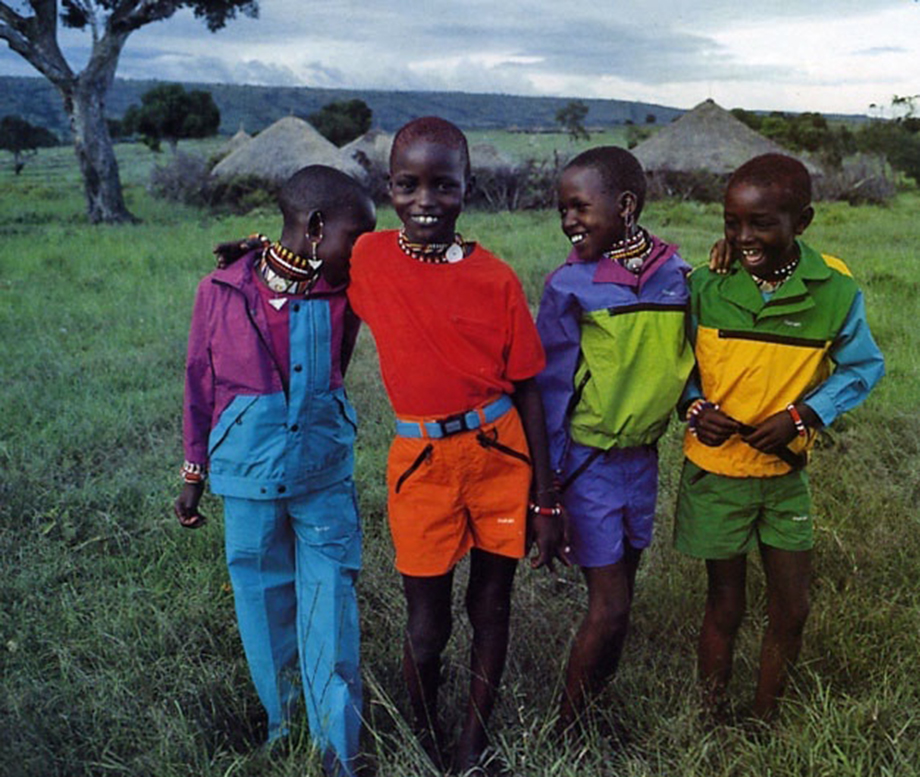 Beyond outdoor gear, they also pioneered lightweight, hard-wearing travel gear—making them perhaps one of the first outdoor brands to realise the importance of customers who aren't scaling the Matterhorn every week. They were early on the straight-to-consumer model too, and whilst their catalogues and newsletters might now look a little outdated (with some models looking uncannily like Crystal Maze contestants), they spoke to people in an honest way, decades before anyone was talking about brands having a voice.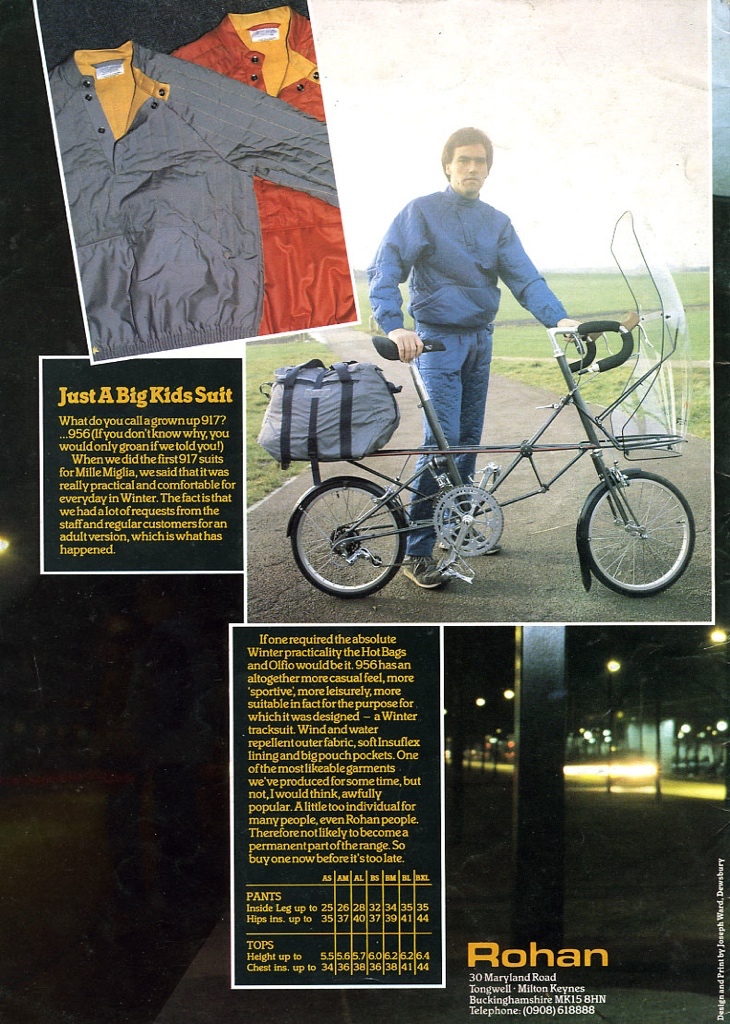 Today Rohan clothes look pretty much like any other outdoor brand, but luckily a good scour on eBay can dig up some Made in the UK gems back from the golden era. It's relatively cheap too—and whilst getting a slice of vintage Patagonia will now cost you serious wedge, an immaculate 1980s Rohan windstopper can be snagged for less than £30—meaning you can actually wear it in the wilderness without worrying about the occasional rip or tear. This isn't gear for stashing in a wardrobe.
See more old Rohan gear on co-founder Sarah Howcroft's Flickr.