Email Marketing Tips from David Hieatt: Month in Review, Oct 2019
As well as giving you three solid email marketing tips from David Hieatt's Do/ Open/, this month we helped introduce Patagonia's Action Works and headed out on the fells for the British Fell Relay Champions of the World.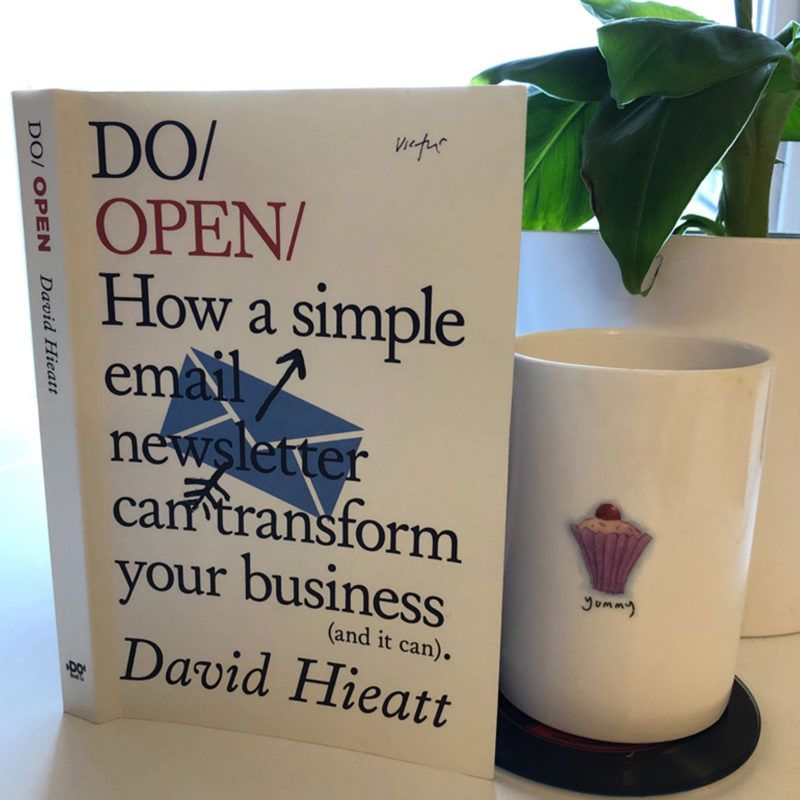 Email Marketing Tips in Do/ Open/ by David Hieat
If I had to choose my favourite marketing channel, it would have to be email marketing. Email has been around for decades, far longer than Facebook, Instagram, Twitter, Snapchat, TikTok, Pinterest and YouTube etc. Its capabilities continue to improve, it is close to a point of conversion, and a good quality email list is usually the most valuable asset a business can have.
If you're looking to take email marketing more seriously, here are a few top tips…
Segmentation
Firstly, when you start out building your email list you need to record how your new subscribers have got onto your list. Ideally, your email client will also track previous products and services they've bought as well as any previous marketing they've subscribed to. This detail will allow you to segment your audience and contact the people who would most like to know about the product or service you're offering, the people most likely to buy.
Automation
The second thing to consider when developing your email list is automation. When someone becomes a new subscriber on your list, they've likely done so because they're interested in what you're offering. It's unlikely that they will have seen all the content that you've published and it's unlikely they'll consciously remember seeing it. This presents an opportunity to showcase your best stuff, repurpose the content you've created that is 'evergreen' and interesting and use it to educate your new prospect on what you're about and why they should listen to what you've got to say.
Consistency & Frequency
Last but not least in the holy grail of email marketing rules is consistency. If you start something make sure you commit to doing it, your subscribers will begin to expect it and (hopefully) miss it if you stopped. This leads to frequency and how often you can actually commit to sending an email newsletter. Don't start email marketing exclaiming that you will send a (valuable) email everyday, it is destined to fail. Start small and focus on quality then increase the frequency when you find you've got too much good stuff to fit in your normal email schedule.
If you're not ready to talk to us about your email marketing (you can do that here), grab a copy of Do/ Open/ by David Hieatt for more inspiration (I've mentioned this book before but will mention it again as it really is worth a look).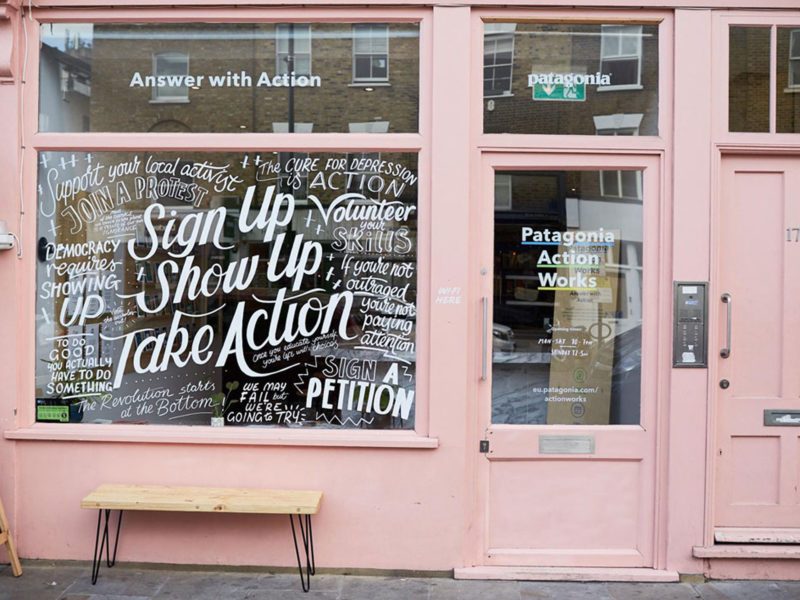 Patagonia Action Works
Patagonia have just made it a whole lot easier for people like you and me to find and support NGOs in our local areas by launching a new digital platform called Action Works.
This doesn't necessarily mean just donating your hard earned cash. You can also volunteer your professional skills in areas such as graphic design, law and digital marketing know-how. You can also find petitions that need your signature and discover environmental events that you'd like to attend.
Following on from the success of the US launch of Action Works we've been helping Patagonia to launch the platform across Europe. Action Works is likened to a dating app for environmental NGO's and people who want to find NGOs that need help.
As part of this campaign, Patagonia opened up a cafe in North West London to host a series of environmental workshops and last week, I headed down to the big smoke to give a workshop on Digital Mobilisation.
Head over to the Action Works website to find out more.
Sign up. Show up. Take action.


And finally…
Last weekend, 2,000 of the countries finest fell runners, in teams of 6, battled it out to be crowned British Fell Relay Champions of the World! The race HQ was set up in front of the iconic Derwent Dam in the Peak District; you know, where the Dambusters practised dropping bouncing bombs, giving this prestigious event a worthy finish line backdrop.
For those who don't know, fell running involves running up and down the steep hills of Northern England – often without a specific path to follow but checkpoints to reach via the fastest route possible. This lung-busting, arse-bruising favourite pastime of scuttling up and shuttling down hillsides, peaks during this annual gathering, and this year didn't disappoint.
With my running club, Dark Peak Fell Runners hosting the event, and my fell running abilities far below the standard to compete, I was tasked with covering the action on social media; not as simple as it sounds when there wasn't any mobile phone signal or WiFi within a 4 mile radius of the event(!)
The snap up above is one of our favourites from the day. And, if you're remotely interested in the results, you can find them here.
Subscribe to our newsletter
Do you want help increasing sales at a key retailer and getting your brand in front of new prospects? Get in touch.