An Interview with Mike and Ben from Zeal Optics
We catch up with the Colorado eyewear brand.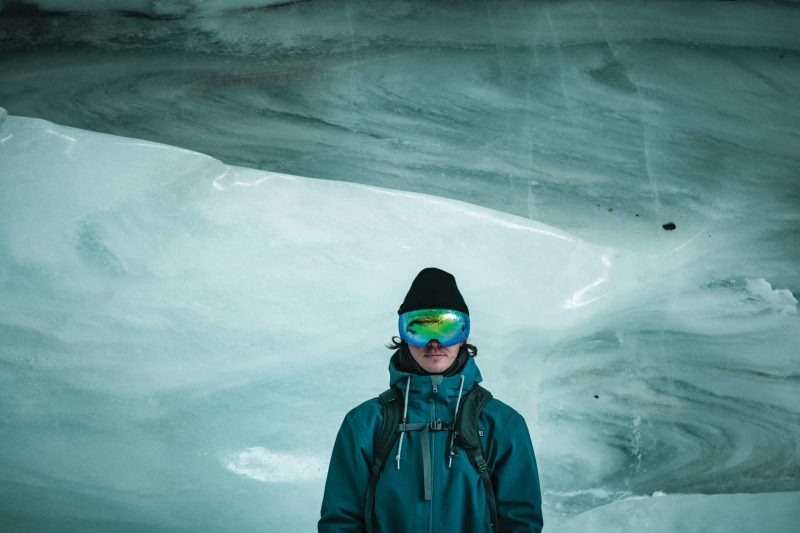 It probably goes without saying that your eyes are pretty useful, and whether you're careening down the side of a mountain on a snowboard, or just knocking around town, keeping those peepers out of harms way is fairly important.
Founded in 1997 by a pair of keen mountain bikers, Zeal Optics is an eyewear company dedicated to exactly that. They make goggles and sunglasses designed to stand up to the rigours of the wilderness, whilst looking good at the same time.
With a solid focus on sustainability, not only do they make all their glasses from plant-based materials, but they operate the first zero-waste lab on the planet. Interesting stuff eh?
We talked to Zeal's Mike Lewis and Ben Peters to find out a bit more…
First off, as people obviously very into the outdoors, how have you been managing with lock-down?
Great question—that's been one of the most difficult parts for our team and community. Fortunately, the crew based around Boulder, Colorado has really good access to trails, parks and open space, so we've been focusing on mellow micro-adventures. We've also been working with our ambassadors on a suite of content we're calling #ArmchairAdventures, which includes videos and blogs to inspire people to stay fit, learn new skills and find positive stories in the world around them during the time of Covid-19. Hopefully this has been inspiring for our community – it certainly has been for all of us at Zeal!
How has it affected your work at Zeal? Has your usual working day changed much?
Well, the scenery certainly has. This is week nine of working at home and while I miss seeing everyone I work in the office with, it's been a good chance to talk more with peers around the world and exchange ideas on how we pivot to meet the challenges ahead in this ever-changing world. 
What have you missed the most since being in lockdown?
The end of the snowboard season, hanging out with friends and my coworkers!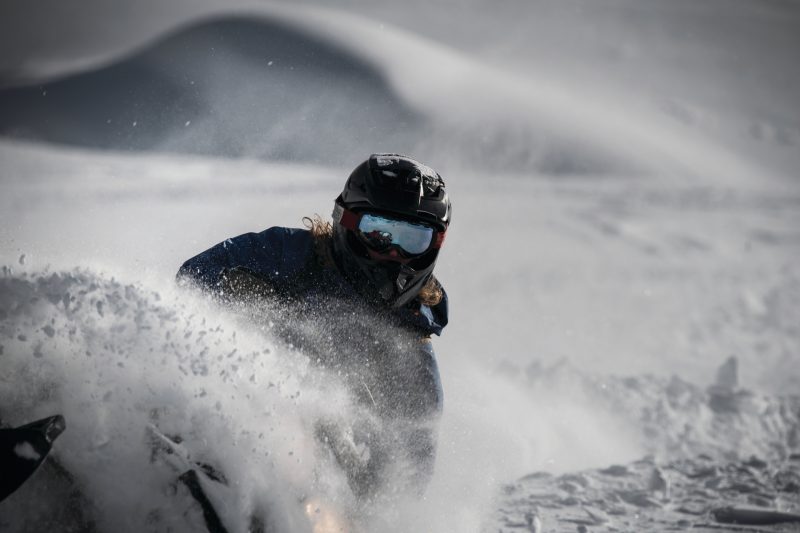 Changing subject slightly, what's the story with Zeal exactly? How did the brand come about?
Zeal Optics was founded in 1997 in Moab, Utah by Michael and Wink Jackson, a couple who were avid mountain bikers and skiers. They were passionate about their optics, and couldn't find anything on the market that performed as well as they thought it should. They developed some amazing technologies that really put the brand on the map with their Polarized+Photochromic lenses, which would eventually become the foundation for our Automatic+ and Auto Sun goggle and sunglass lenses, and ski goggles that included GPS and one that had a camera with a heads-up display in it. 
The Jacksons moved the brand to Boulder a few years later and their lens technologies put them on Maui Jim's radar as they began looking to get into the winter sports market. In 2010 Maui Jim, which is independently owned, bought the brand and did a full reset on branding and design and added in the focus on plant-based materials and sustainability. 
Over the last decade the brand has continually evolved its lens technologies and decreased the footprint of all of its products and supply chain. 
At Zeal Optics, we build the highest quality eyewear for people like us who live for outdoor adventure. But that is just the beginning of our adventure. We focus on more than just being an eyewear company. We are guided by a simple set of beliefs: Use Less, Give Back, Explore More.
Subscribe to our newsletter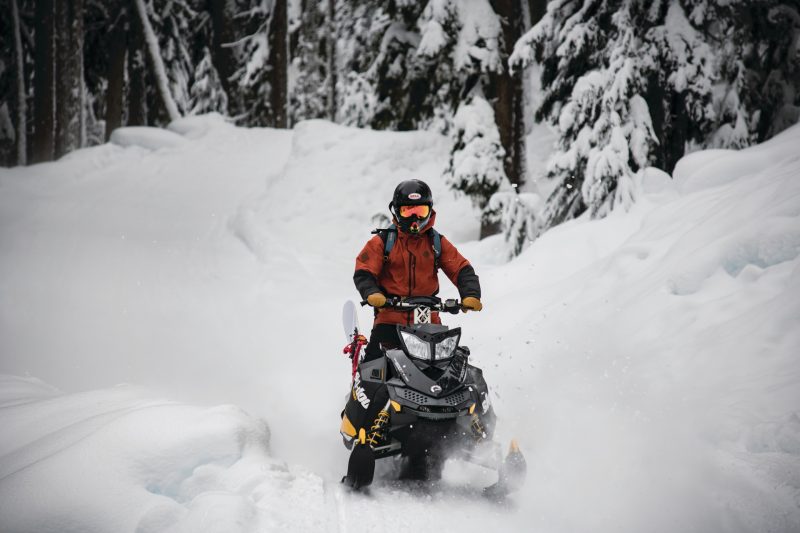 A good deal of your glasses and goggles are designed with outdoor sports in mind. What are the different kinds of things you have to think about when designing for the different pursuits? How does designing a pair of goggles for mountain biking differ from making some for snowboarding?
One of our tag lines is "Built for life outdoors," and we believe that's where life is best lived (and we can't wait to get back to pursuing that once all of this is in the rear view). Our goal is to create the best eyewear, for people like us that live for outdoor adventure, whatever that may be. We focus on everything from surf, skate and snow, to mountain biking, climbing, mountaineering and hiking – you name it, our goal is to create sunglasses and goggles that will exceed your expectations in every environment.
With that in mind, we put everything we make through the ringer. Our glasses and goggles have been to the top of the Seven Summits and both poles, around the world endless times and beaten and battered in sweltering heats and sub-zero wastelands.
"Our goal is to create products that make their views and memories better."
With this broad of a focus on outdoor pursuits, as well as a desire to always look stylish when we're getting after it, our goal is to create what we call 'quiver killing' styles that have fashion-forward designs, but a wide array of technical attributes so that you can use the same pair of shades or goggles for any adventure. Crafting products that work for any sport or setting also helps us reduce peoples' footprints – gone are the days of needing a pair of shades for biking, another for running, one for the beach and another for fishing.
How do you go about making these 'quiver killing' designs? Is it a case of combining a few bits from each sport? I suppose the general needs are still the same.
Yeah, exactly. We start with styles that look good on a wide-array of face types and then reverse engineer them with technical attributes. How can we update the shape to create more air flow? How do we increase our lenses' anti-fog abilities? How do we ensure glasses stay put on your face no matter what you're doing? How do we make the lightest glasses possible? When you improve on all of those attributes, you get some seriously versatile styles.
What else do you think about when designing your eye-wear? 
Our main consideration is our end user and working to improve their time outdoors. Our goal is to create products that make their views and memories better and that let them focus on the adventure ahead and making their glasses and goggles an afterthought, rather than an irritant due to fogging, slippage, etc.  
You lot make all your eyewear with plant-based materials. Can you talk about how you use that stuff? How are plants turned into a pair of sunglasses?
This is a huge focus for Zeal, and we are the only company that is making its entire line from plant-based materials. We use oil from the castor plant in all of our frames and Ellume Polarized lenses to replace petroleum-based oils. 
Our goal is to continually reduce the footprint of all of our products and processes and we're rolling out a very cool new frame material later this summer and some great updates to our packaging on the goggle and sunglass fronts.
We're also dedicated to giving back to the wild places where we play and test our products, which is why we're proud members of the 1% for the Planet family, and donate 1% of our gross sales to nonprofits that work to protect the areas that inspire us, as well as introduce people that may not otherwise have the opportunity to explore our wild lands.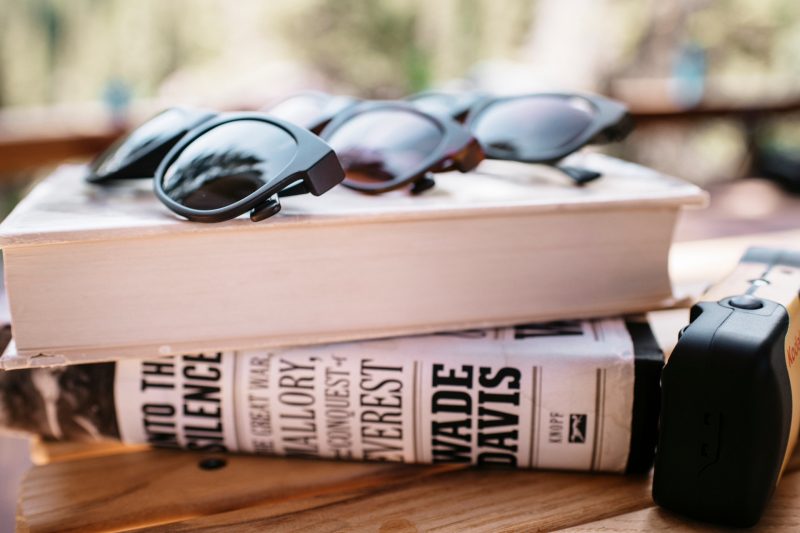 How does your choice of material affect the end product? Is there a noticeable difference with how the plant-based glasses feel?
A lot of people think there is a trade off between eco-focused materials, but castor resin is pretty amazing. Not only are the frames incredibly light and durable, but the lenses are actually clearer than typical polycarbonate lenses.
I read that a lot is also done to reduce waste, and excess material is recycled into all sorts of stuff. Can you tell us a bit about that?
This takes place on a number of fronts. Our prescription lab for our sunglass lab is actually the first zero-waste lab on the planet. The shavings from the lenses get recycled into other products by nearby partners. Excess goggle frames get shredded and the material is used to make new frames, and the same is true for sunglasses. Also, any lightly used or slightly damaged materials are donated to the dZi Foundation, which does community development work in Nepal, where eye diseases are extremely prevalent due to the exposure to UV light from living at such high altitudes.
Following on from that, you do a lot of work to bring people to the countryside who might not usually get a chance to experience it. Why is it important for people to experience the outdoors?
Beyond the inspiration, mental and physical health benefits and the power of travel to shape your world view, climate change is the single largest long-term problem we will face for generations to come. Protecting wild places and understanding that we are part of a larger ecosystem is crucial for combatting this for carbon sequestration and reducing our resource consumption. People don't protect the things they don't care about. Spending time in wild places is key to creating that connection.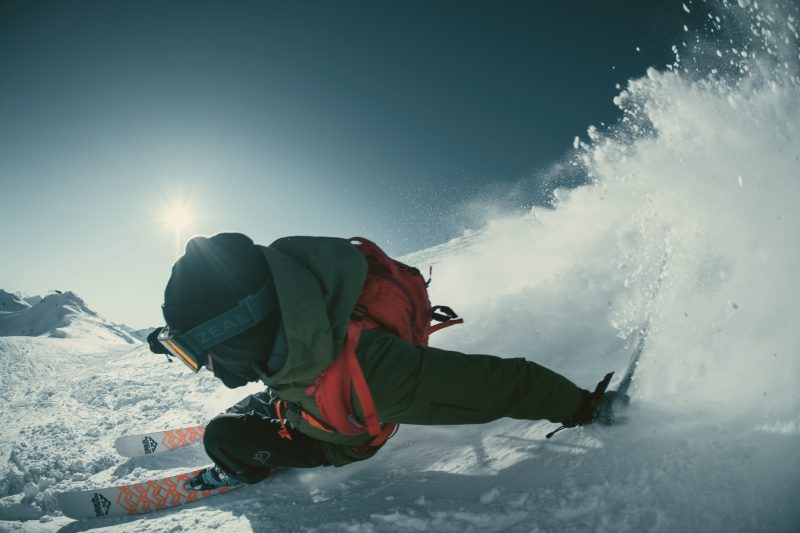 Zeal is based in Colorado. Does your location affect what you do and how you work?
Colorado is really a part of our DNA. Although we don't have an ocean nearby, we're able to test our products so readily and in such a huge variety of terrain and activities. The spirit of this place really resonates with the brand – the state is an amazing mix of explorers, creatives, activists and thinkers, all of which resonates with Zeal, and our community wherever they may call home.
It sounds like a lot of thought goes into Zeal. What's next for the brand? 
That's a really interesting question right now. My answer would have been different a few weeks ago, but with the ongoing pandemic creating havoc in every corner of the world, our goal is to help to be an agent of change to help our employees, our retail partners, our vendors and our community to get through this and shape a better world. Things are going to change in so many ways as we come through this time and our biggest hope is that it can be an inflection point for more thoughtful cultures, individuals and brands.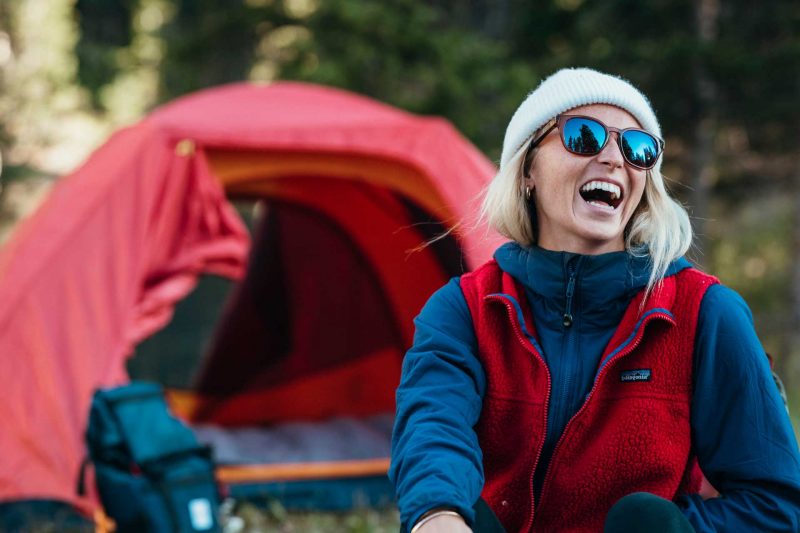 Zeal has been going for over 20 years now. How do you think people's attitudes to the outdoors have changed since then?
It's been interesting to see that evolution. Peoples' consciousness around environmental issues and how they value outdoor experiences seem to be changing incredibly rapidly over the last few years as they see first-hand impacts of climate change. I think a lot of people that focused on outdoor sports in the past often took wild places for granted. As snow becomes more erratic, trails become more crowded and surf-breaks become more polluted, people are taking action to protect the places and things that they love and it's inspiring to see groups like Protect Our Winters and 1% for the Planet change the way people think globally, act politically and how they vote with their dollars and pounds.
Any wise words to end this with?
Our slogan for coming through this time of corona is "The Future is Brighter, Together." Hopefully this time in our history does help bring us together to act more thoughtfully in how we address crises. There's definitely some big ones down the road.