An Interview with Millican's Jorrit Jorritsma
We grabbed co-founder of the environmentally-conscious bag brand for a quick chat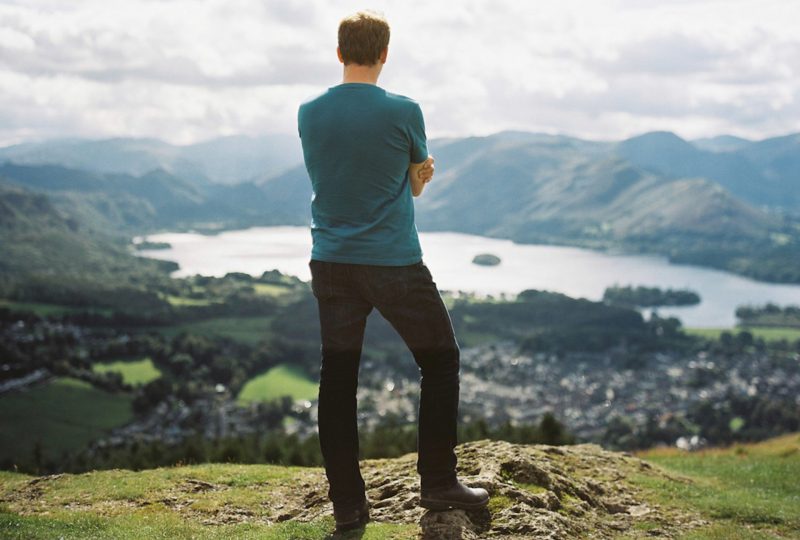 Millican make very nice bags that have attracted an audience of modern, environmentally conscious outdoor lifestyle adventurers. Often seen on city commutes during the week and hiking up hillsides on weekend excursions, Millican bags have an almost cult-like following which is the telltale sign of a decent brand.
We spoke with managing director and co-founder Jorrit a few weeks back to find out more about the brand and the people behind it.
Hey, nice to catch up again. When we first met I picked up on a subtle accent and I'm pretty sure that Jorrit isn't a typical English name, where did you grow up and how does that compare to living in the Lake District?
I was born and raised in The Netherlands, in an area called Friesland, often referred to as the Dutch Lake District – a rural area in the North, wide horizons (not a hill in sight of course) and a lot of time spent on or in the water. Sailing, windsurfing, wild swimming. The Lakes here offer a very special extra dimension (or 2) – spectacular mountains, chocolate-box beauty and a real feeling of being at home.
You must feel at home in Lakeland then. What kinds of outdoor activities do you get up to?
By nature, living in the Lake District means the outdoor playground is available on tap. We're very fortunate to be living here, especially under present-day lockdown circumstances. I've lived here for 20 years and in that time have slowly migrated from hiking, to sailing, to riding, while my dogs get me out every day as well.
Nice! Is it difficult to find time to spend outdoors? What with running a globally successful luggage brand and all that?
Unfortunately it is! It doesn't matter what type of business you run I think, the balancing act of work and play often gets squeezed when you're trying to cover multiple roles at the same time in a growing business. That, together with me simply not being disciplined enough to switch off when I know I should …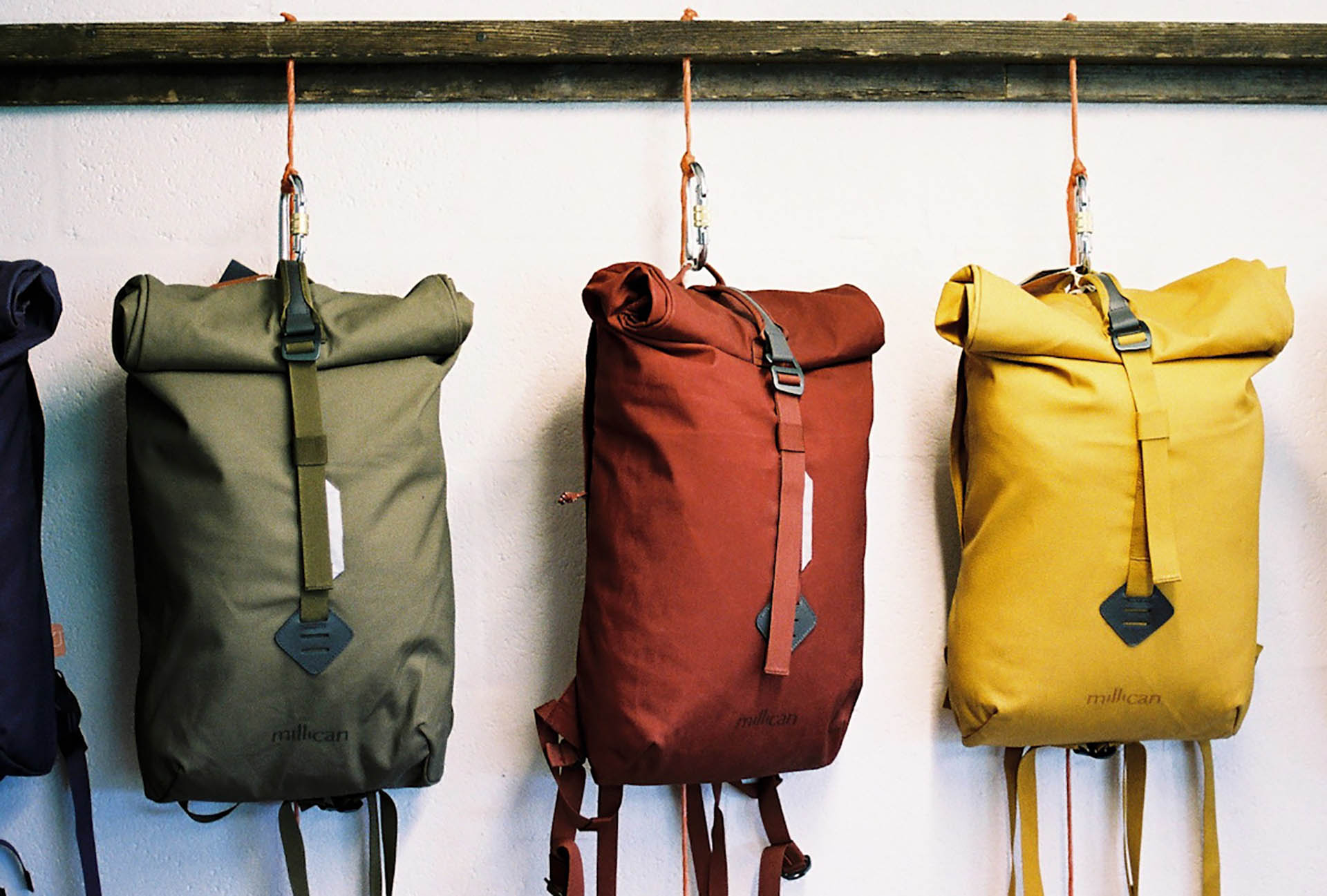 Yeah, switching off is sometimes the trickiest part. Let's go right back to the beginning. Before you founded Millican, what kind of work were you doing?
For the first part of my working life, I mixed the super-functional world of technical sailing clothing in an export management role at Gill, with the very creative world of fashion accessories as MD at Kangol Headwear. Kangol was founded in West Cumbria and that role brought me here to Keswick, now the home of Millican.
Subscribe to our newsletter
…can you remember any particular brands you looked up to around that time?
Early brands I was drawn to included simple classics brands like Brooks, Filson, Fjallraven, Moleskine and at the time of starting Millican, I was a great admirer of howies, Patagonia, Finisterre. All of those brands to me stay true to a functional heritage and original story, while the latter pioneer sustainable practices, leading the way from day 1. 
"Millican was born out of my frustration with the fast-direction fashion was heading 12-13 years ago. Responsible business practises and sustainable sourcing back then were only really for the pioneers…"
And then how did Millican come about?
Millican was born out of my frustration with the fast-direction fashion was heading 12-13 years ago. Responsible business practises and sustainable sourcing back then were only really for the pioneers, and fast-fashion was running in the opposite direction. I decided to take a year off for more family time, as well as rethinking my future. Despite living in the adventure capital of England, with the highest density of outdoor shops, it was impossible to find a travel/outdoor bag made from sustainable materials. Since I love bags as the ultimate travel companion, it seemed only right to start our own bag brand – and Millican was born.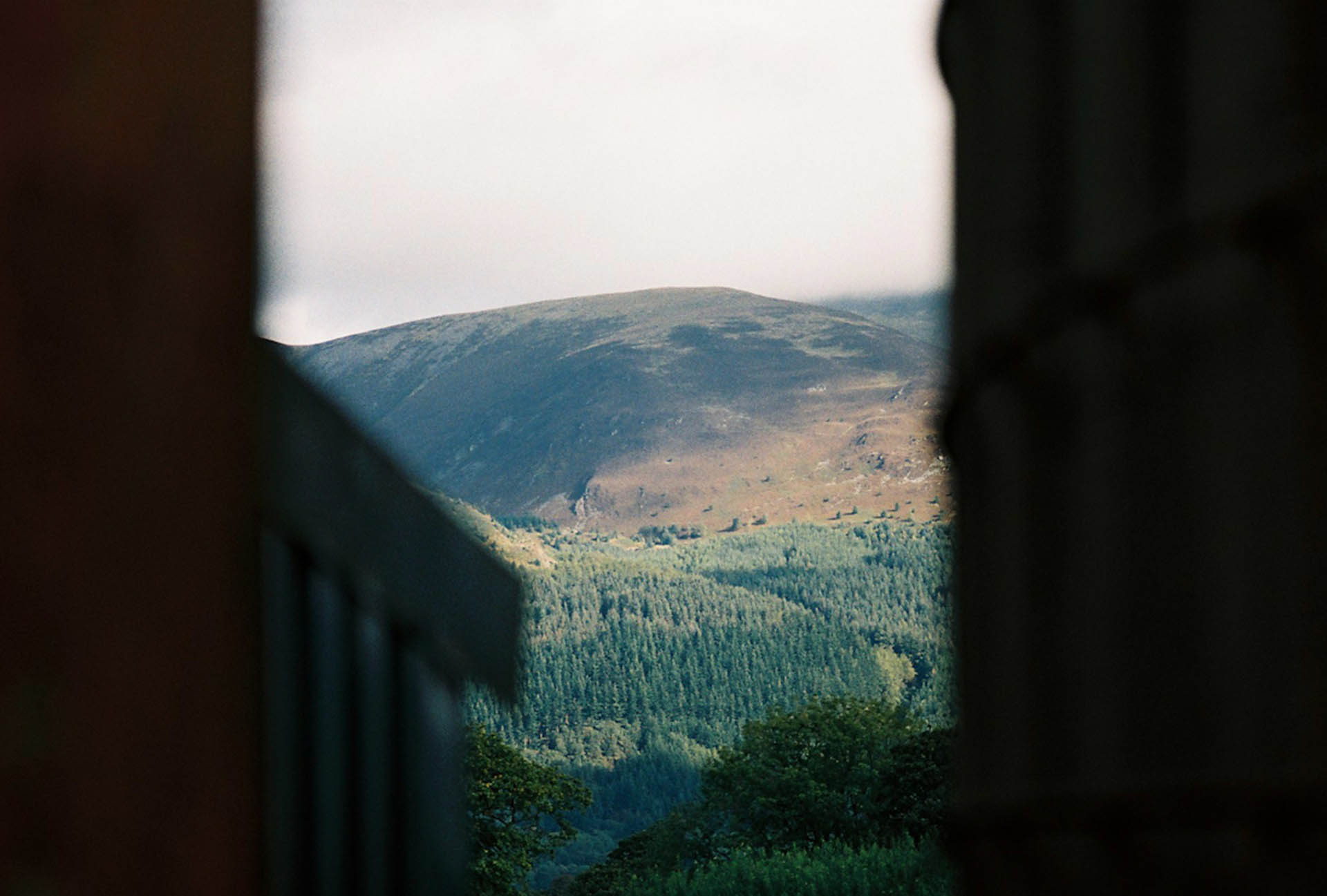 Travel's really important to you and, obviously, to Millican. I read that you and co-founder Nicky met whilst travelling and that you then went on to travel for 2 years together. Where did you visit? Could you choose one place that other people should visit?
Yeah, we travelled extensively for those two years, mainly in South America and Australasia. My two favourite countries (hard to pin down just one…) were Peru and Vietnam. Naturally total contrasts, but the rugged beauty, vibrant colours and rich history of Peru for me are on a par with the tropical beauty, evocative history and serenity of Vietnam.
After that, you hung up your packs and set up a 'normal life' in the suburbs but you were inspired to change your lives completely because of a story about a guy called Millican Dalton. Who is he and how did you hear about him? 
Millican Dalton called himself the Professor of Adventure, and lived here in Borrowdale Valley from the early 1900's – largely in a cave on Castle Crag. He'd moved from London to live in and with nature, and was one of the early mountain guides and cycle campers of his day. Matthew Entwistle wrote a book about Millican's life, which got us hooked. Millican Dalton's local story we felt was the perfect backdrop to our ideas of creating an outdoor adventure inspired brand of travel bags.
"…turning off the M6 to come home makes my heart sing every single time. Living and travelling from here is the right way around for me."
So what's it like living in Keswick? Do you miss anything about city living?
Keswick, of course, is a well-known mountain town and it's hard not to be blown away by living here. I've continued to travel extensively throughout my time here and I love the buzz and creativity of city life – having said that, turning off the M6 to come home makes my heart sing every single time. Living and travelling from here is the right way around for me.
There are definitely worse places in the world to live! So how exactly do you go about starting a luggage brand? How soon after you moved to the Lake District did you know that was what you wanted to do?
Product and brand thinking went hand-in-hand in the early days of getting started. In fact, still is. We created the brand story around Millican Dalton's local inspiration and our own global travel experiences. Apart from my love of all things bags, we also started as a bag brand because it allows us to largely avoid size/fit issues, remain largely non-seasonal and we felt there was a gaping hole in the sustainable bag market.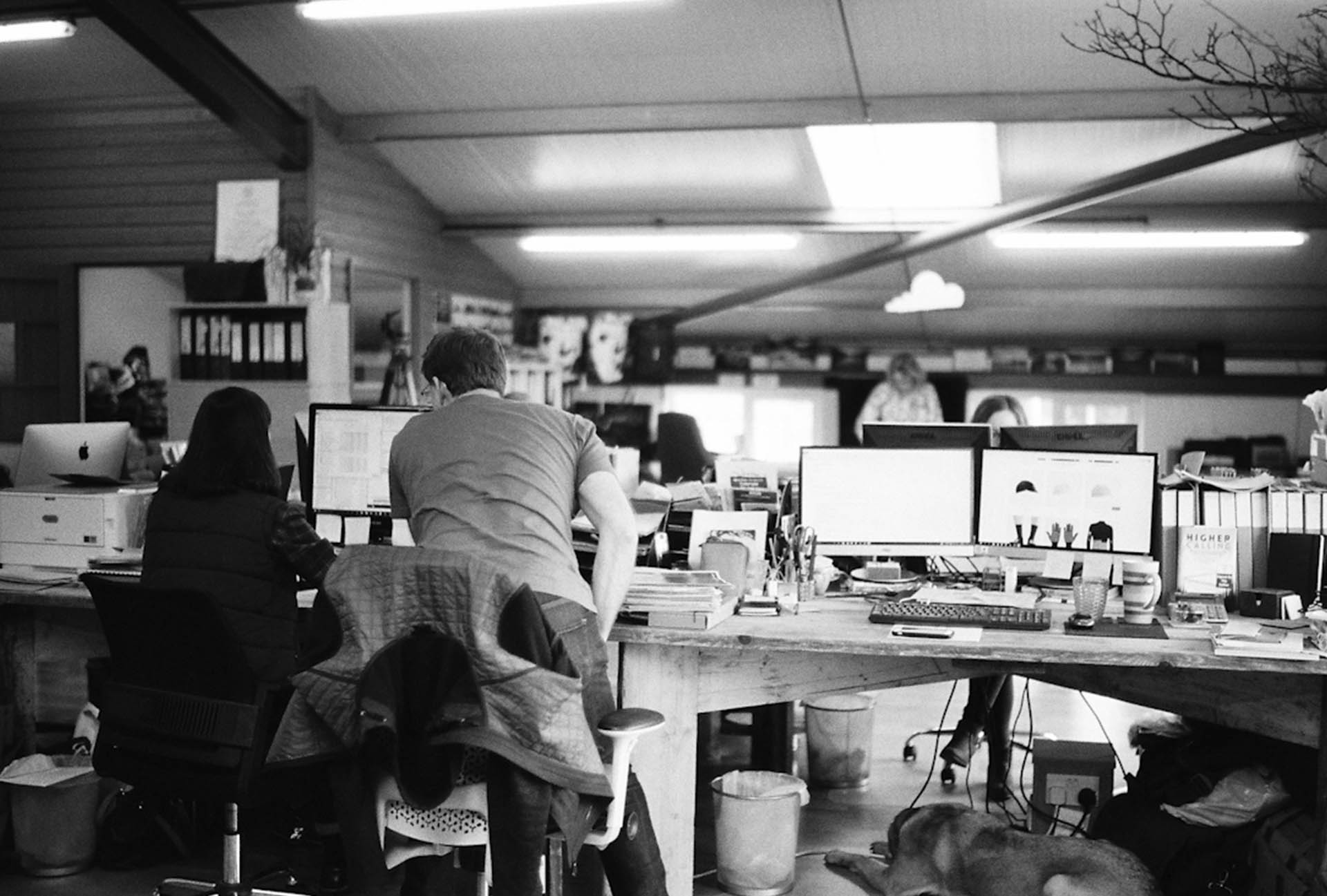 …And then did you design the first bags? Where were they manufactured?
The start-up cliche is definitely true here as well – the first Millican bags came to be at the living room table, poring over old heritage bags I'd collected over the years. Our product vision was driven by using classic shapes, adding modern functionality and upgraded sustainable materials. We worked with a specialist bag designer to turn our ideas into workable products, sourced our first organic cotton canvas and found a reputable production partner in the Far East.
How has that design process developed over the years?
In the past 12 years, we've worked with various designers and factories and have now settled on a limited amount of fabric, production and design partners to help scale our growing business. Since we started, we've slowly added to our product stable and now have 3 collections, largely using natural and recycled fabrics. We've built a great creative team around the product and in true Millican form this team is made up of 4 nationalities!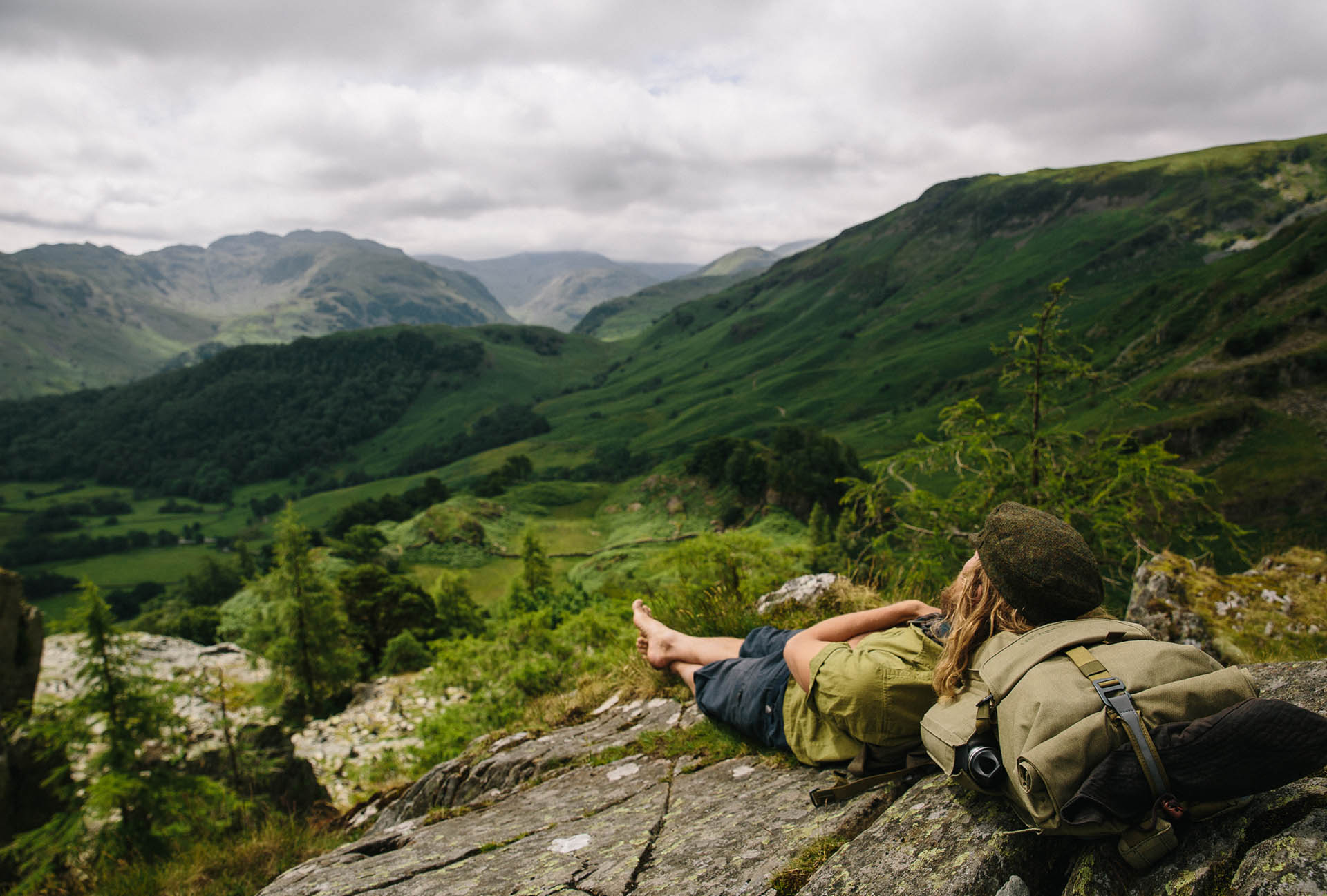 Lots of your core products have been around for a while and they're still really popular. Do you ever look at developing them?
Yeah, we do continuously tweak our products to make them functionally better, more efficient to produce or upgrade the materials when we find or develop more sustainable solutions. Our retail partners don't necessarily love us for tweaking existing products between seasons, but since most of our products are non-seasonal, we simply upgrade when we're ready.
That's great, so they keep evolving. Millican's grown quite a lot since you first got started in 2008. You're now stocked in stores all over Europe, Japan and America and you've got stockists in Hong Kong and South Korea too. What do you think gives Millican bags a universal appeal?
Our brand story and product ethos resonate the world over, while the consumer's approach to being outdoors is changing too, making the outdoors accessible to a wider audience. Our bags are equally at home on weekend walks as they are commuting to work or travelling further afield, so they fit this wider audience wherever they are.
As well as those wholesale accounts, Millican has a very cool website. What's the split between your wholesale and online business? 
The split is c70/30 for us at the moment, with a very settled wholesale base of key partners and a growing online presence.
"…there's a lot more needed in the years to come to start making a real difference – from ourselves and collectively from our peers and wider industries."
Would you say homeofmillican.com as a sales channel has changed over the years? Is there a specific approach you use to compliment your wholesale business with your online sales and marketing channels?
We're now on our third iteration of the homeofmillican.com website since we started and proud as we were of our first site, life online changes rapidly of course. As a growing brand, matching the brand experience online and at retail is quite a challenge, especially since we operate in over 15 countries on limited budgets at the moment. Having said that, our online sales definitely correlate with our wholesale presence – outside the UK, Germany is our biggest export market, both online and offline.
Over the years there have been quite a few collaborations with different brands and even bands. How do these come about? Could you pick a favourite?
Most of our collaborations have come about through chance. David at Universal Works read the Millican Dalton book and ended up chatting to us about working on some bags together. Radiohead were initially looking for merchandise and ended up partnering with us on one of the Blank Canvas Projects. My personal favourite was the collaboration with the Do Lectures, an incredibly inspirational group of people and initiatives.
They sound like some interesting projects. Moving on, let's talk about the environment. Could you tell us a bit more about Millican's environmentally conscious approach to making bags?
We've been working with more sustainable materials from the start, using globally recognised certification standards where we could – GOTS and OE100 for our organic cotton, GRS for our recycled polyester, Bluesign for our fabric and dyeing facilities and we've recently made our water-repellency treatments PFC-free. These are however the tip of the proverbial iceberg of responsible business, so there's a lot more needed in the years to come to start making a real difference – from ourselves and collectively from our peers and wider industries.
Do you think that the environmentally-conscious approach impacts your customers' purchasing behaviour?
I think the consumer is changing rapidly towards conscious decision-making in their purchasing. On some level, it's a great sign that the word "sustainable" suddenly feels over-used. Sustainability is no longer a unique selling point in its own right, which is great – more provenance is expected and required from brands. Responsible business in all its facets is where the near future is, in order to have an honest relationship with your customer.
"It feels a little like the world around us is about to resurface again, unsure exactly what to prepare for, so flexibility and agility will be key."
How has the Coronavirus pandemic impacted Millican? What are you doing operationally to work through these difficult times?
The pandemic has turned everything on its head for a business which sells travel bags largely through retail partners…  It's been remarkable how a business like ours can go from full steam ahead to an almost complete stand-still overnight. We paused our website for a number of weeks to make sure we could safely process and deliver our non-essential products during the worst part of the pandemic, furloughing most of our team. Millican HQ is based on a farm and has plenty of space, and most roles can, fortunately, be managed from home anyway, so we're very fortunate.
Well that's good to hear. Outside of navigating these strange times, what's on the cards for Millican in the future? Have your 2020 plans just been pushed back or were they torn up and it's back to the drawing board?
A bit of both to be honest – the real uncertainties of this current and upcoming period forces us to rethink most of our original plans, like so many businesses. Production has been affected too, so we're effectively moving our product launches up by a season – a benefit of not selling seasonal items. It feels a little like the world around us is about to resurface again, unsure exactly what to prepare for, so flexibility and agility will be key.
Yeah, I think you're right. Finally, Millican Dalton famously left an unfinished book titled 'Philosophy of Life' on his deathbed, which was a journal of his observations from living in the wilderness. It's sadly lost still to this day. If you were writing a book to document your life learnt wisdom, what would you title the book and what would be the one thing you'd want readers to take away from it?
I'm not sure I feel old enough to have gained enough wisdom to part with! Ironically though, the absolute finality inherent in "time" would probably make that a central theme of my book – what makes you truly happy, what do you want to spend your time doing? Naturally, the answer to this question is very personal for each of us – for me, it revolves around connecting with people and places for inspiration and sharing. I might call it The Time Traveller…
Great title! Well, while we're on the subject of time: that's all we've got time for. Thanks for that chat Jorrit!
Read a case study on how we delivered more than 300% of the target email sign-ups for Millican or find out how we helped them reach their ideal audience in a brand/retailer collaborative digital marketing campaign. If you want to learn more about how we can help your business, get in contact here.
Subscribe to our newsletter