Scrambling Crib Goch and the Snowdon Horseshoe
For Swiss outdoor brand Mammut, we worked with guide Mark Reeves and photographer Eilir Davies-Hughes to put together this content piece exploring Crib Goch and the Snowdon Horseshoe.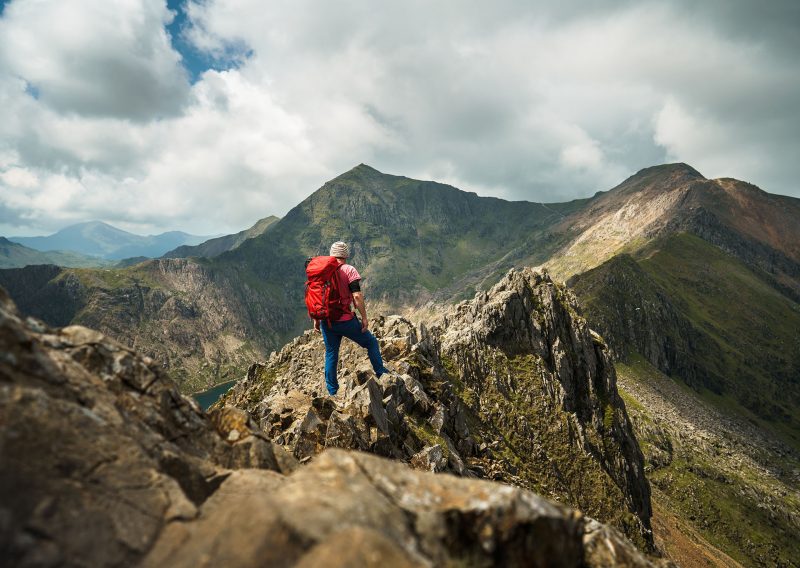 Words by Mark Reeves. Photography by Eilir Davies-Hughes.
The Snowdon Horseshoe is one of the most sought after Grade 1 scrambles in the UK, both long and sustained, the route offers some of the most exposed scrambling in the British Isles along the mind-blowing knife-edge ridge of Crib Goch. It is one of my favourite mountain routes, which I get to share with many people in the course of my work. 
The path rises gently at first allowing you to ease into the day, however it soon rears up into a long flight of steps. It is here we meet the typical log jam on the PYG track, as a team of 30 plus guided walkers are brought to a near stop by the effort of this first steep section; the reality of climbing the highest mountain in England and Wales starts to dawn on them, and they are barely 500m from the car park.
"As we head up from the col, the alpine grandeur of the mountains starts to hit us, with views out across Llyn Llydaw to Lliwedd and Snowdon."
Making our way through the congestion and up to Bwlch Y Moch we pass another large group of walkers who are also catching their breath. Here our route diverts away from the hustle and bustle of the PYG track and heads up and right towards the base of the East Ridge of Crib Goch.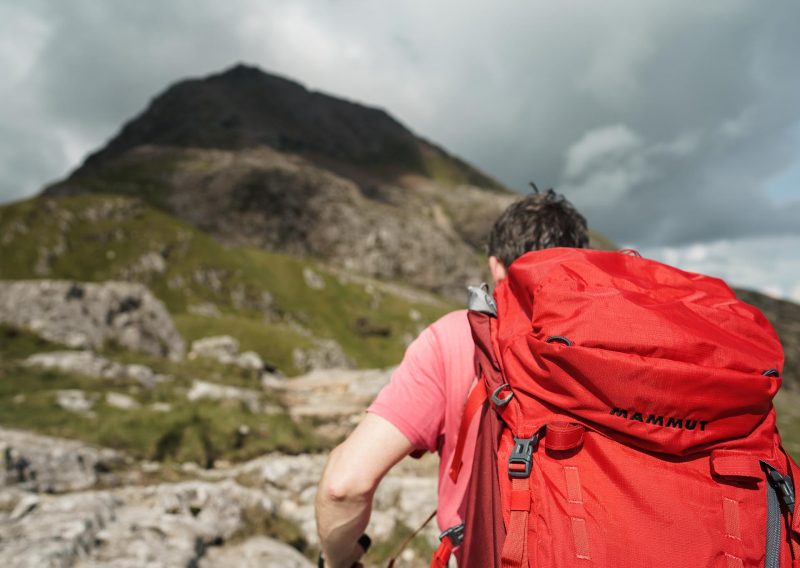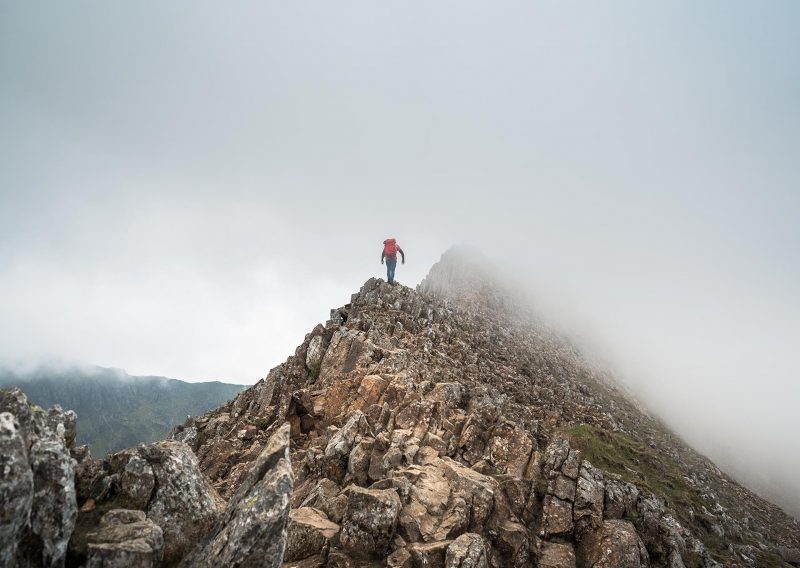 As we head up from the col, the alpine grandeur of the mountains starts to hit us, with views out across Llyn Llydaw to Lliwedd and Snowdon. Above us rises the triangular buttress of the East Ridge of Crib Goch; for most people the trepidation of heading up here will build with each approaching step. Having done the route many times before I am just filled with excitement, because for me, this is where the fun begins…
Subscribe to our newsletter
To continue the ascension, read the full Scrambling Crib Goch article on the Mammut website. Or take a look at the other pieces of content marketing we've worked on for Mammut: