Secret Smuggling Routes in the Lake District
Adventure writer Andrew McCloy heads out into the Lake District fells to discover the smuggling routes of lesser-known Cumbrian antihero Lanty Slee in this content piece we commissioned for Mammut.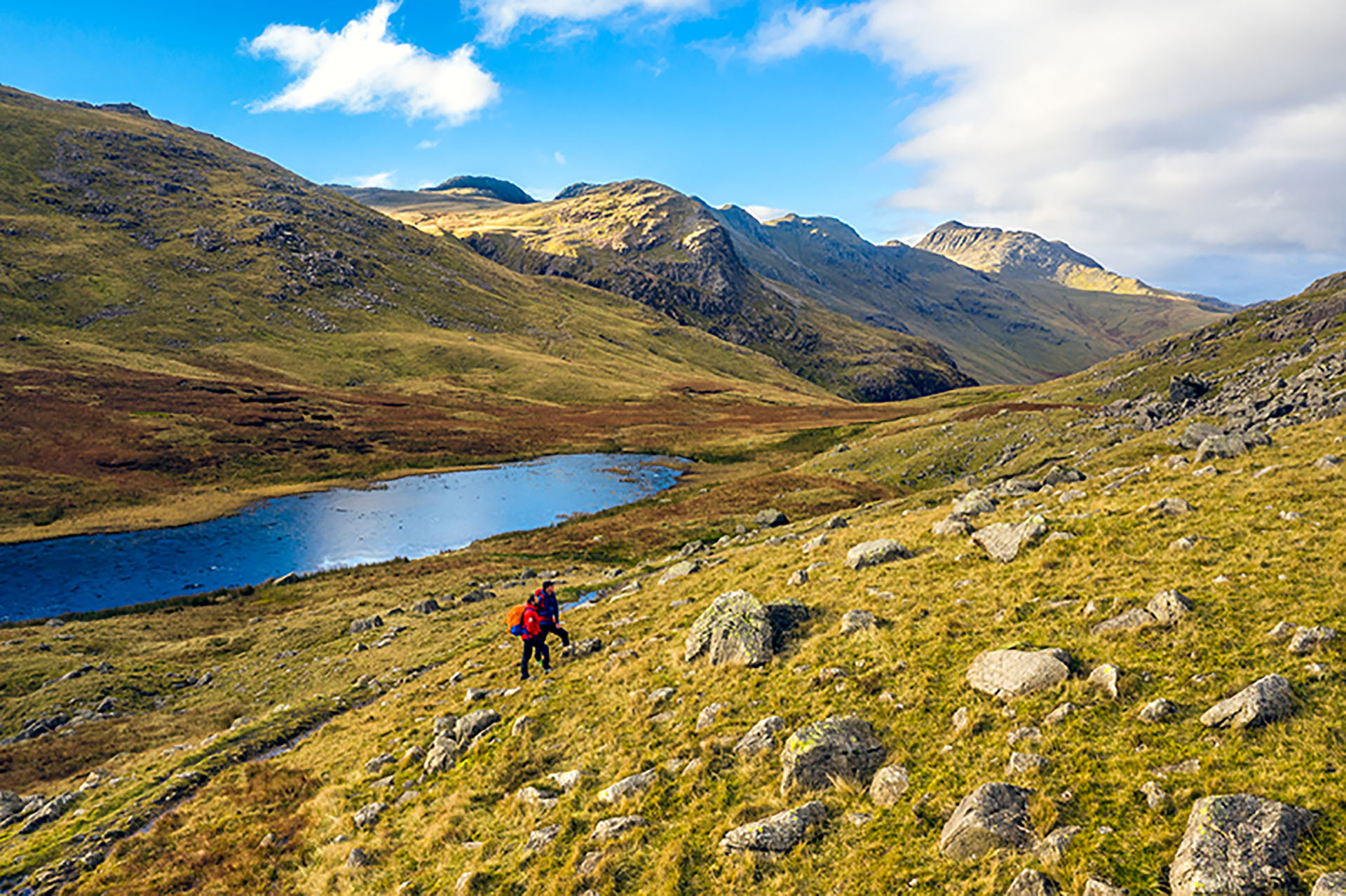 Written by Andrew McCloy. Photographs by Billy Redden.
About the time that Wordsworth was wandering lonely as a cloud there was far more important business going on in the central Lakeland valleys and fells – the production of moonshine whisky! In order to avoid harsh excise duties, a racket involving illegal stills and surreptitious night-time packhorse journeys was being masterminded by "a stiff, fresh-faced man of great endurance", one-time local farmer and quarryman Lanty Slee; and I was on his trail.
I'm joined by Dougie and Mark, both experienced instructors from Kendal-based Mammut Mountain School and knowledgeable about local history. They advise that we start our walk from Lanty's old home, a farm called Low Arnside near Little Langdale. We park in a lay-by on the Skelwith Bridge to Coniston road and plod up the drive to view the farmhouse. It's said that an underground pipe ran from the still to nearby fields, so that every so often exhaust steam would mysteriously appear from beneath a hedge when production was in full swing.
"Lanty had stills dotted all around the area, so that if the excise men discovered one he'd simply switch production to another."
From the farm we can see all the way up the valley towards the awesome mountain backdrop of the Langdale Pikes, Pavey Ark and Bow Fell. Unlikely as it seems, this was the route that much of Lanty's illegal liquor took on its long and clandestine journey to reach its thirsty customers. Before we explored there, though, there were more secret hideouts to discover.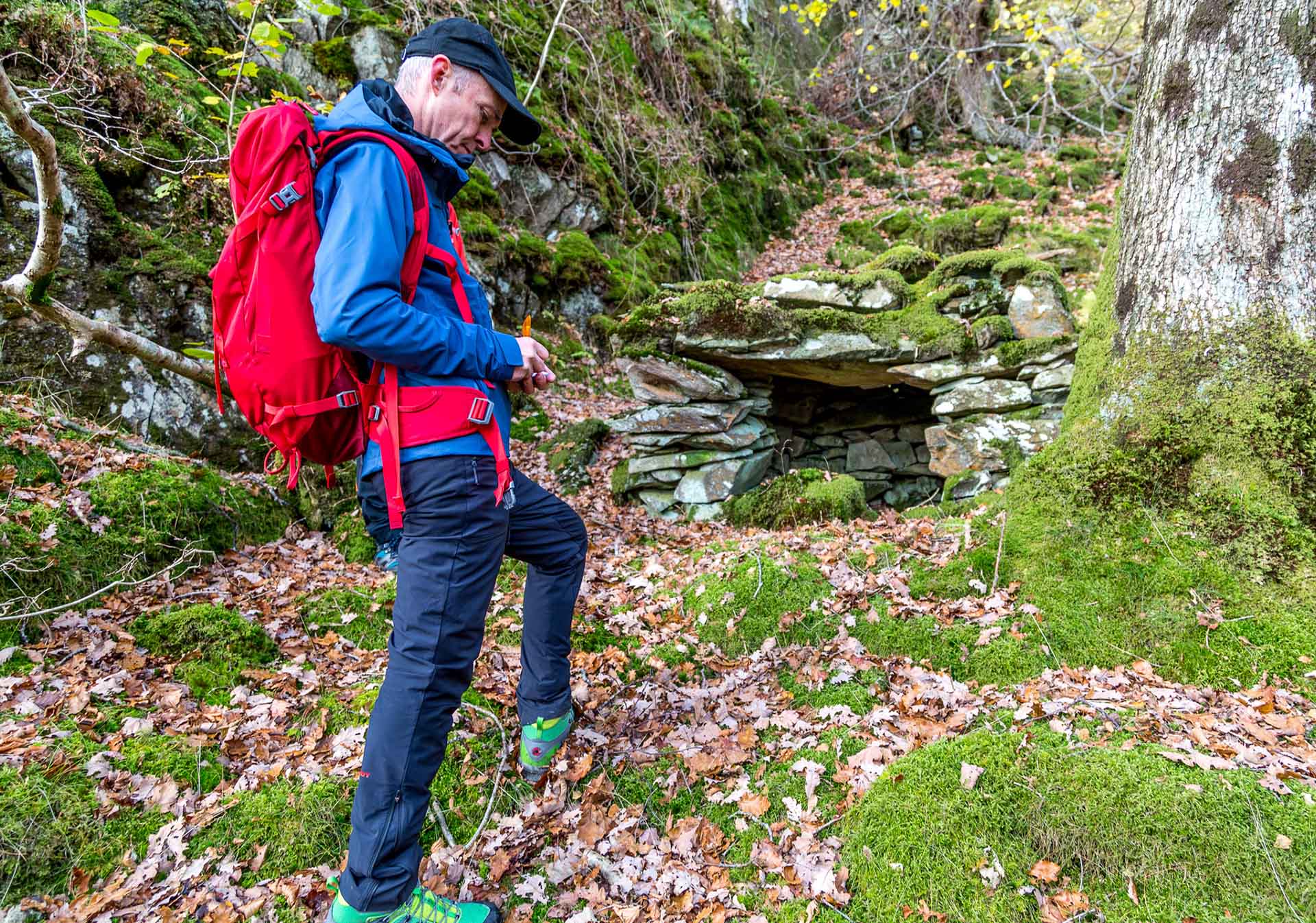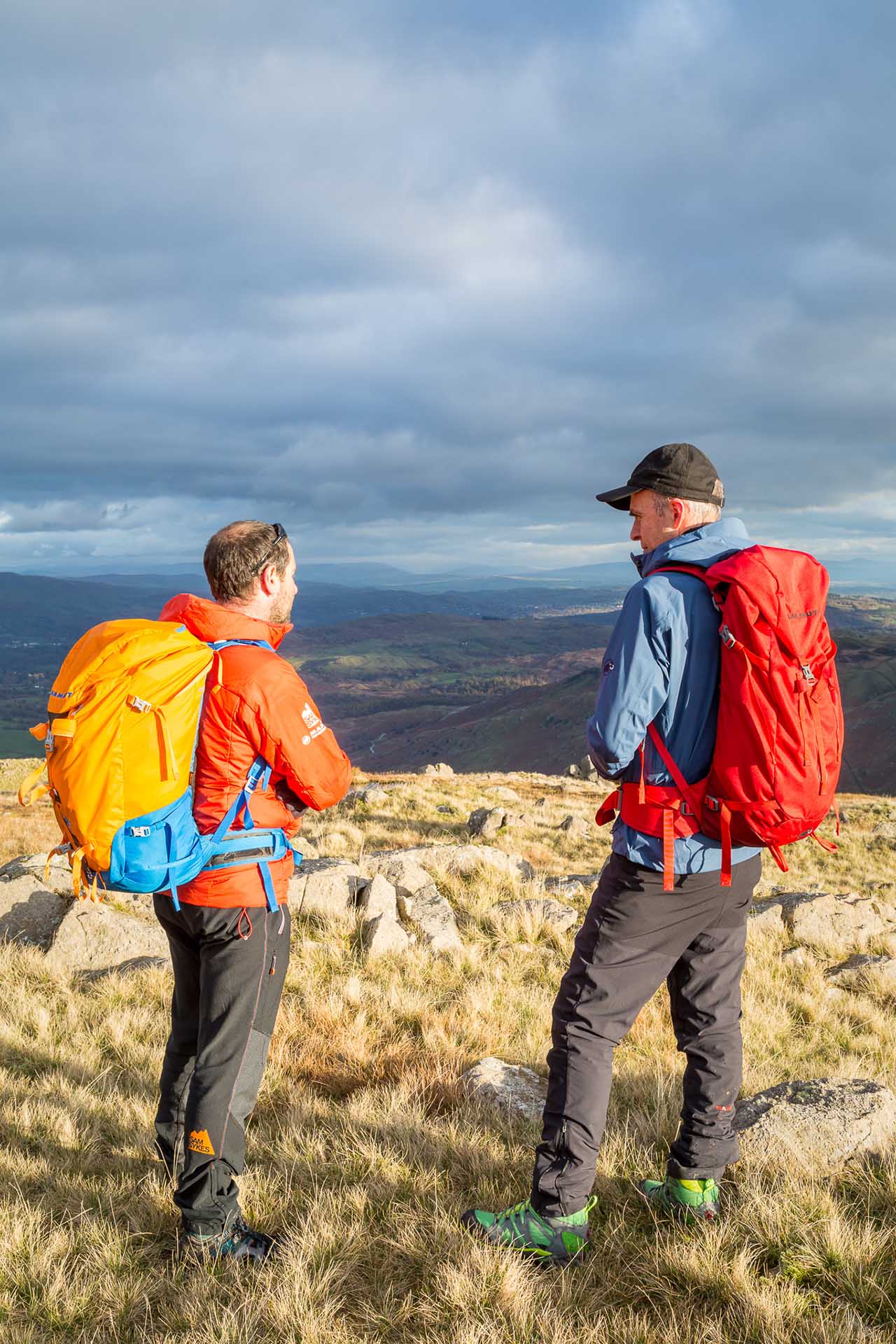 He may be portrayed by some as a quick-tempered ruffian, but when it came to smuggling Lanty was wily and had a good business model. As we head west on a path over High Oxen Fell, Mark explains his modus operandi. "Lanty had stills dotted all around the area, so that if the excise men discovered one he'd simply switch production to another. Like any good entrepreneur, he was always one step ahead of the game". 
Lanty used quarrying as well as farming as a smokescreen for his more profitable activity; and the slate mines of Hodge Close and Moss Rigg just a couple of miles away proved very convenient. We thread our route through this largely abandoned and jumbled landscape of patchy woodland and moss-covered spoil heaps, peer hopefully into hidden openings in the rocks, and examine crude stone shelters. Could this have been where Lanty prepared the next batch of firewater?
Subscribe to our newsletter
Find out more about the secret routes of Lanty Slee, his criminal deeds and his sneaky Lake District hideaways – read the full piece on the Mammut website. Or take a look at the other pieces of content marketing we've worked on for Mammut: