Interview with Levi's® Marketing Manager Rhodri Evans
The man at the controls of the jeans giant's marketing speaks to us about marketing stuff, AR, and what it's like working for one of the world's most famous brands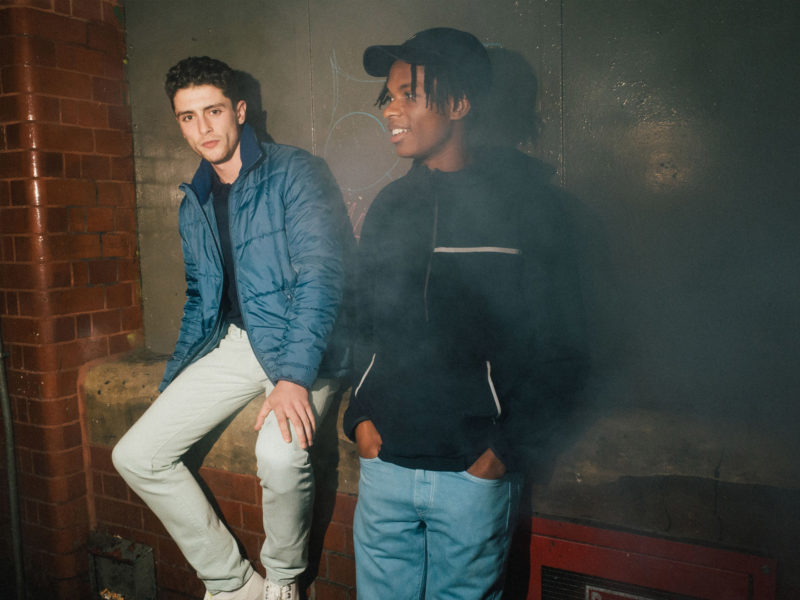 Back in 2016 Nativve worked on the Levi's® Music Project in collaboration with Manchester-based menswear retailer Oi Polloi who were brought on board to add a northern Hacienda throwback vibe to the project. Working with the famous Hacienda-era photographer Ewan Spencer the campaign aimed to recreate the 80's Hacienda obsession with (highly impractical) mint, pink and white coloured jeans.
Why? Levi's® denim has maintained a permanent presence in musical movements throughout the decades. Oi Polloi emphasised this connection through the content that they created and revelled in the heritage of the brand and its musical ties. The marketing campaign resulted in some highly impressive results whilst solidifying the North West's appreciation of pastel coloured denim for the following season.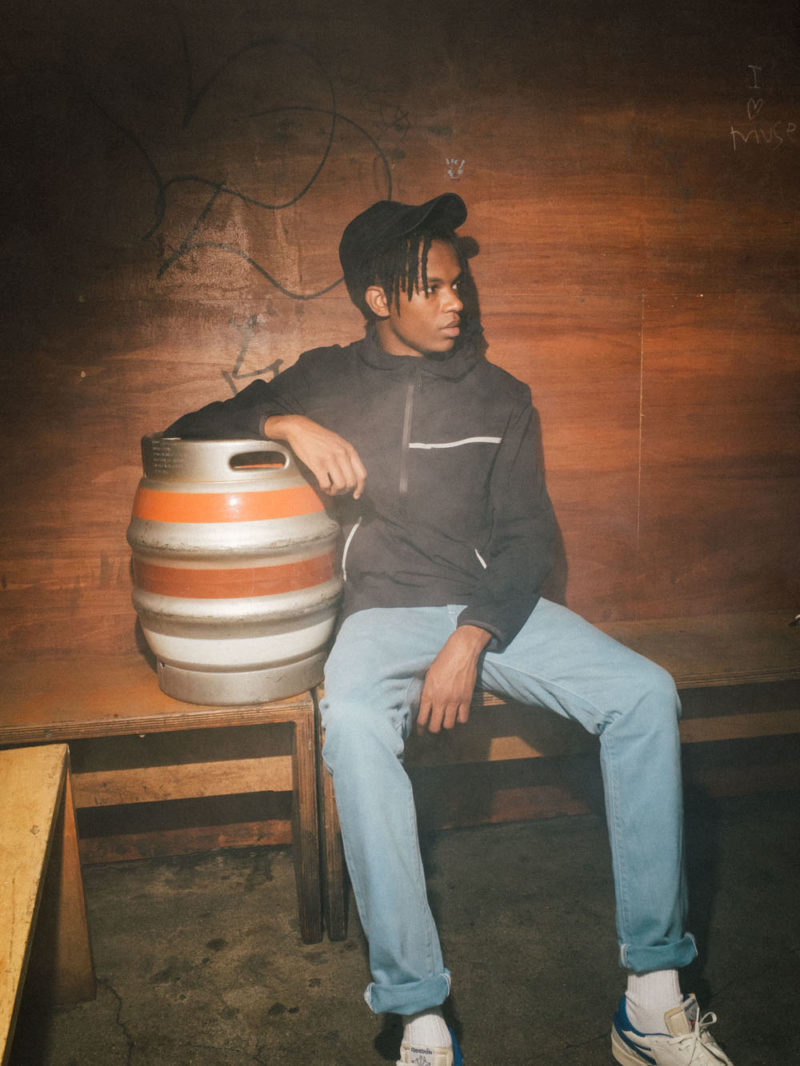 With the project over and the pastel-coloured dust settled, we decided to catch up with Rhodri Evans, marketing manager at Levi's® to find out a little more about what it's really like to head the UK marketing department of one of the world's most recognisable brands.
Subscribe to our newsletter
Firstly can you tell us what first attracted you to work at Levi's®?
Every aspect of Levi's® as a brand was attractive to me. Their unrivalled heritage and history, their focus on music, the brand's passion for sustainability and its future-facing product innovation, to name just a few. All this coupled with the genuine role that the brand plays in championing causes and issues that are near and dear to their core values matter to their audience made for a mouth-watering proposition. The chance to work on developing one of the biggest brands on the planet is what every marketer looks for.
Even before working on this project we were very aware of the prominence Levi's has in clothing history and it was fascinating to learn about the cultural movements Levi's® has paid witness to. What other brands had you worked with before joining Levi's®?
Previous to Levi's, my earlier experience was based predominantly in the sportswear industry, having worked for ASICS/Onitsuka Tiger for over five years. Both brands are very similar to Levi's® in that they are rooted in a rich heritage but continually look forward to what's next, and believe that being a pioneer is hugely important.
You must have seen a lot of changes since you first started working in the business, how do you think the retail/lifestyle industry has changed throughout your career?
One of the most significant changes has been the role of social media — the entire landscape has changed. Today's consumer is demanding more from brands than ever before. Simple share-of-voice is no longer enough. Brands have to compete for share-of-life and provide experiences that help consumers express themselves if they're to remain relevant and front of mind.
The digital and social revolution has also really torn down the traditional barriers between brand and audience, which I think there's a huge opportunity here on an engagement level, provided it's done in the right way. At Levi's® we talk about being at the centre of culture, and that our brand is at its most powerful when it's facilitating discussion and movement within people — social media is a key tool to allow us to do this.
The chance to work on developing one of the biggest brands on the planet is what every marketer looks for.
We all know the importance of marketing, but why do you think a well thought out marketing strategy is so important to the success of the brand?
In today's busy working life there are so many things that have to be dealt with at any one time, so having a strong strategy is an essential tool. It simplifies decisions and provides us with a really clear filter whilst ensuring team alignment around one goal. For us at Levi's® these filters are something we work to each day — 'centre of culture', 'denim leadership' & 'authentic self' — and putting every decision and opportunity through these filters allows us to be focused on what will lead us to success.
Which retailers would you class as significantly important in your industry?
We very much see ourselves as a fully rounded lifestyle brand that transcends the fashion industry; therefore that means that we compete with a broad spectrum of brands for a share of the consumer's hard earned disposable income. So whereas we clearly compete with other fashion brands from an industry perspective, brands such as Apple, Samsung and Uber also continue to be important and have had a significant impact on how consumers spend their time and money.
From a partnership retail perspective, we're fortunate to work across a really broad cross-section within fashion and so each and every retailer is important to us and enables us to connect with different consumer demographics across so many platforms. Our partners play an essential role in telling our stories and we're lucky to have so many great ones from the prestigious cornerstones of the high street like John Lewis, Selfridges and Debenhams to the likes of Supreme and Vetements who push the envelope in terms of what being a fashion retailer means, through to ASOS, Amazon and Zalando who are constantly changing the face of our industry and the existing models of commerce.
You mentioned that social media is a highly significant development in the marketing industry, as a result of this recent focus seems to be shifting towards the 'influencer', what are your thoughts on influencer marketing and have you had any experience in it?
It's an important part of what we do and will continue to be, but I think more needs to be understood as to the genuine power and benefit that this new area of marketing can bring. Although few will argue that partnering with the right influencers can stimulate demand and buzz around your brand, there are often gaps in the true understanding of the ROI on certain platforms. The rise of the Instagram social media stars is impossible to ignore now, but it's crucial that engagement with these people is done with sustainability and credibility in mind, and many believe there is a real risk of fatigue and even resistance to this world starting to build within the consumer. Within influencer marketing, we always align ourselves with people that have credible talent and more than this, people that share our brand values with the attitude they portray, the art or music they create and of course how they dress.
Just wait until brands find a way of bringing VR and AR to the masses, then the gates will really be thrown open!
Do you think brands do enough to create content that meets the requirements of a localised audience? i.e. Utilising and amending US content for a Euro or UK audience?
I think we've certainly seen some successes but there's always the opportunity to do more. Some have more success than others here, but the key thing is to work closely with the platforms that will activate your branded content to make sure it's relevant and engaging to a specific audience. Our work on with the Levi's® Music Project and Skepta last year is a great example of how a global concept can be made relevant for a UK consumer.
The Levi's® Music Project works with the world's most relevant artists to provide genuine access to music in communities and champions the use of music for positive change. With the Skepta project we were mindful to keep these main pillars of what is a global Levi's platform — such as access to music and community mobilisation — and then by bringing in artists, locations, and experiences that resonate with a UK audience we were able to not only make it locally relevant, but surpass our initial objectives.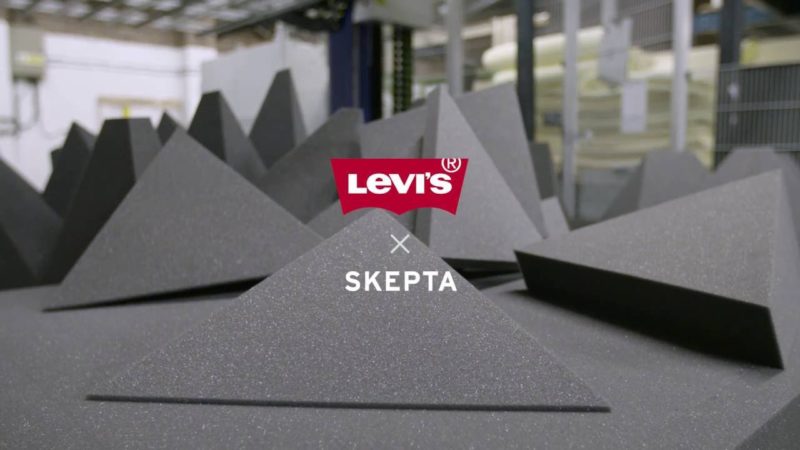 What role do you see social media playing in marketing in the future?
Social media, and the level of power it gives the consumer is really the pivot around which all of marketing will operate moving forward.
The best brands already operate a fully social-first strategy and are publishers in their own right, meaning they see their social personalities as what defines them and the main tool in connecting to their audience. With social media growing as an ecommerce platform the focus that brands put on this strategy will only grow. To look just a bit further ahead, just wait until brands find a way of bringing VR and AR to the masses, then the gates will really be thrown open!
We will invest in telling stories that are relevant and interesting to our audience and will continue to position us at the centre of culture.
The advertising industry, in particular, has struggled to effectively measure results from social media advertising, how do you feel about how it's being measured now and how do you think that might change in the future?
Personally, the more data driven we can be the better, so I'm all for further investment by the key platforms in applying science and numbers behind their offering. Measurement tools are advancing all the time and I have no doubt that this will continue as investment from brands increases. However the ability of platforms such as Snapchat and Facebook to provide real-time in-depth analytics is only as powerful as the brand's ability to process this data and make it work positively for them, so it really is a two-way street.
We've discussed the ways in which the marketing industry is changing, with that in mind, where do you see the majority of your marketing budget being spent in 2018?
We will invest in telling stories that are relevant and interesting to our audience and will continue to position us at the centre of culture. On May 20th I'm looking forward to once again celebrating Levi's® as the inventor of the blue jean with our 501® Day concept, which we launched this year, and into summer 2018 our Levi's® Tailor Shop will once again be touring the summer European festival circuit allowing consumers to customise their old and new Levi's® products. Above and beyond this, we always put a percentage of our budget aside for innovation, so I'm excited to see what this throws up!
Are you able to disclose any details of upcoming marketing campaigns you're particularly excited for?
I'm particularly excited to be working towards the next instalment of the Levi's® Music Project which we'll be announcing very soon. What I can say is that we're going to be broadening the concept outside of London and partnering with some great new artists. This project is particularly close to my heart not only because of my love of music but also because it allows us to genuinely bring change and positivity to people's lives and show a sunnier side of the world amongst what, at times, can be viewed as quite a bleak global picture.
Sounds exciting! What impact do you hope this will have on the brand?
To bring brand fans, old and new, closer to the Levi's brand. To inspire them with great stories whilst showing the deep rooted sense of values and purpose we have as a brand. To clearly show us as a leader in the market who is continually evolving what a brand can do within the music space, and of course to clothe them all with great products!
Thanks Rhodri, we're excited to see what Levi's do next.
Twitter: @RhodriEvans1
LinkedIn: Rhodri Evans
#SupportMusic #LiveinLevis
Would your upcoming campaign benefit from our expertise? Get in touch.
Subscribe to our newsletter