Shopify Case Study: Universal Works
Looking back at our long-running work with the British menswear brand, Universal Works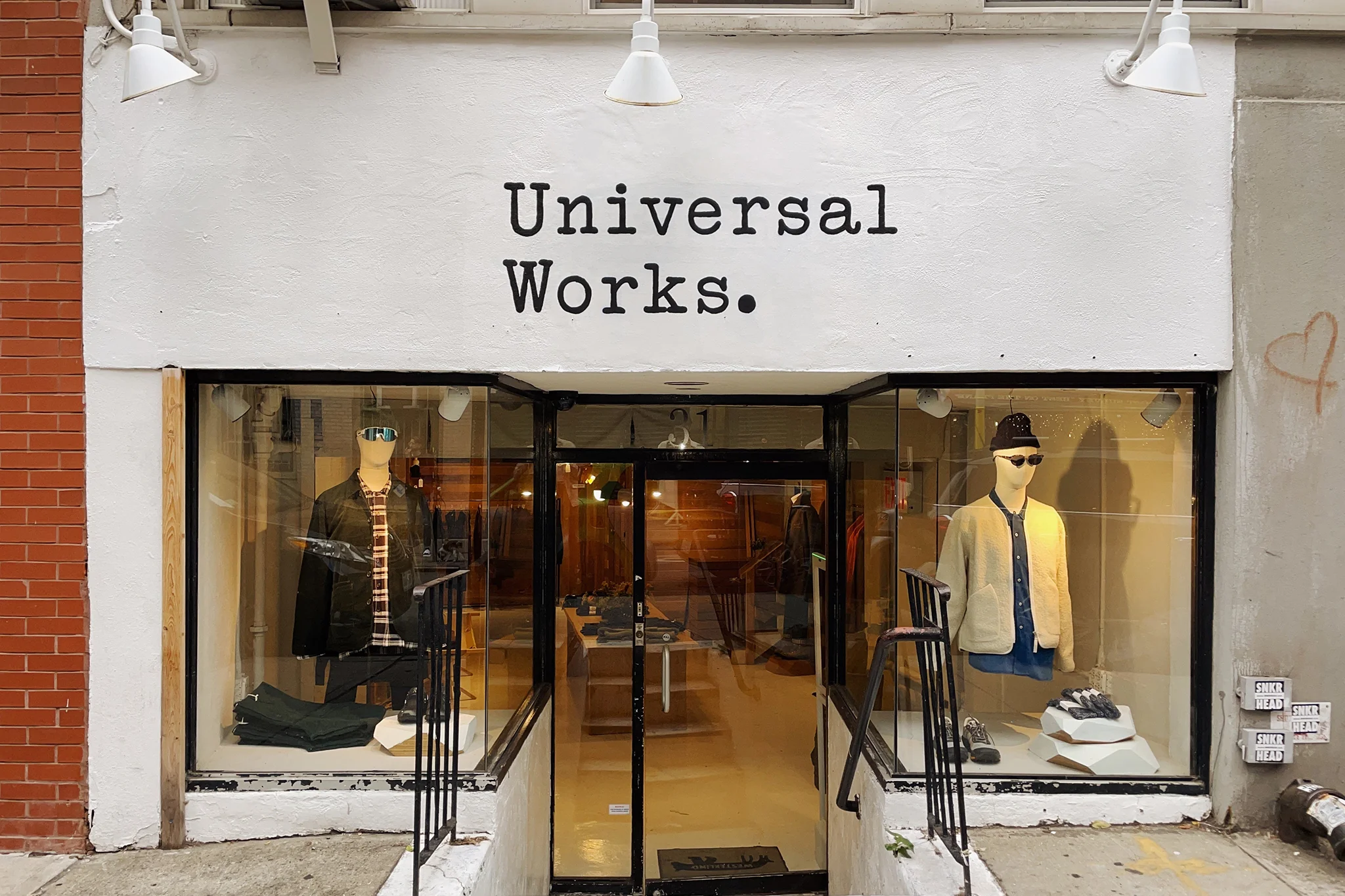 Universal Works might just be one of the most well-respected names in British menswear. Since 2009 they've been making reliable, interesting clothing for modern life—taking influence from classic shapes of the past to create seriously wearable gear for the present day.
We've worked with them for the last five years on a huge variety of projects, from helping them get the most out of their Shopify site to supporting store launches and building a retailer collaboration campaign.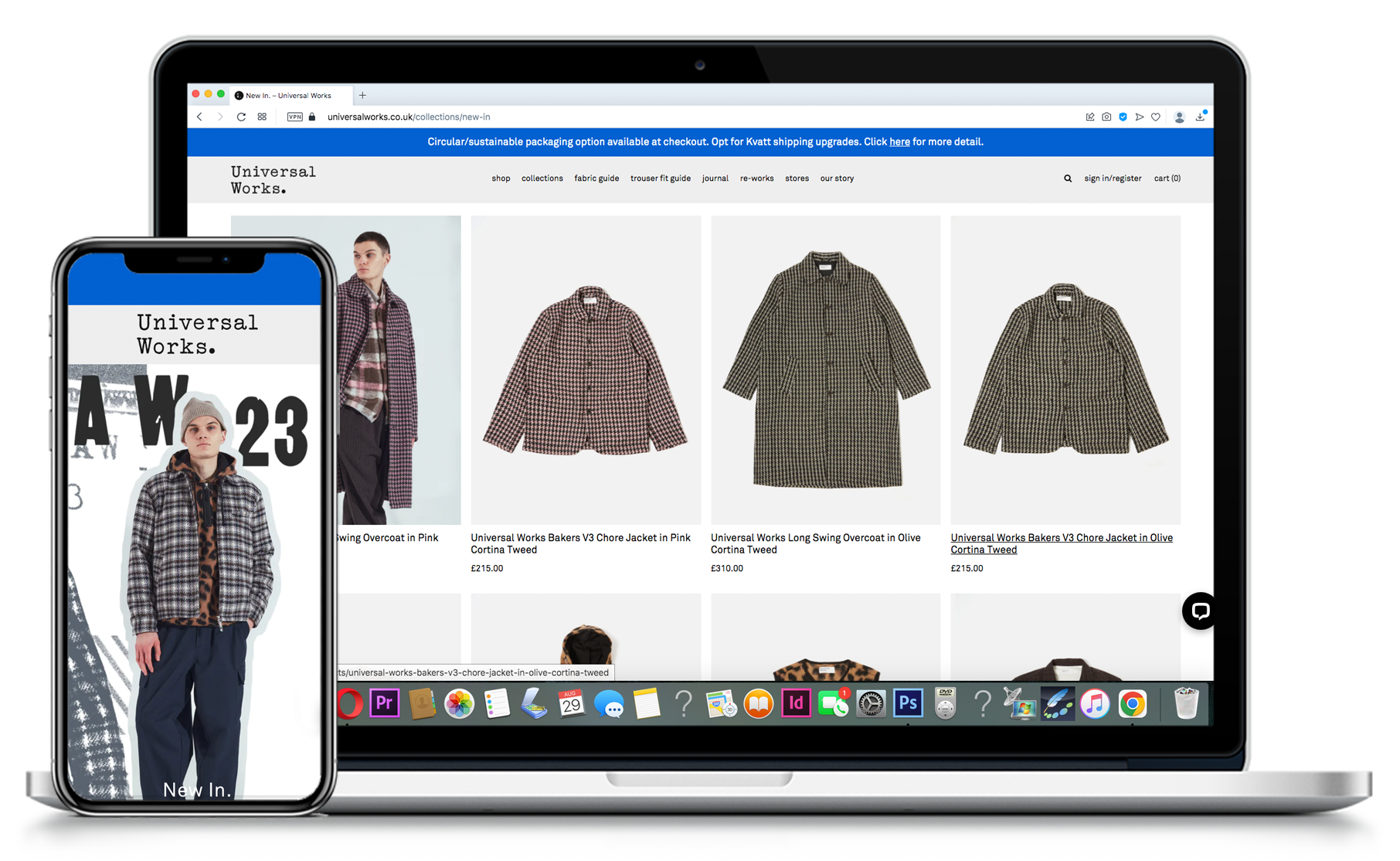 Digital Marketing That Works
Universal Works have built their name on integrity—not just in the clothes they sell, but in the way they sell them, so they were rightfully precious about their advertising and how it was conducted.
Knowing the importance of a strong well-thought-out advertising strategy, we set out to show them how digital marketing could be used effectively to grow the brand in a way that fit in with their ethos. In basic terms, we wanted to show them that digital marketing didn't have to be irritating. 
Here's how we did it…
Reaching the Right People With the Right Content
Universal Works do a lot of interesting stuff. Whether they're opening a shop or collaborating with another highly-respected brand, they've got a lot to shout about—so their ads need never be 'ads for ads sake'.
The first project we worked on was the launch of their SS18 range, shortly followed by their collaboration with the legendary loafer company GH Bass. Since then the collaborations have come thick and fast, and whether they've made sandals with Birkenstock or jackets with K-Way, we've been with them every step of the way. 
Using high-quality adverts that were well targeted, we created campaigns for each launch that reached the right people with the right content. Knowing the kind of discerning detail-led customer who appreciates Universal Works, we utilised full-screen adverts to help highlight the staggering level of craftsmanship you find on the clothes. 
Building a Retailer Collaboration Campaign
The brand have a very strong relationship with their wholesale accounts—and they want to keep it that way. Whilst they were keen to grow their D2C business, they didn't want to do it at the detriment of the shops they'd worked with for years. That meant that instead of competing with their own stockists, they chose to forgo competing against them in certain Google campaigns.
Going one step further, in 2020 we used the partnership permissions made available by Facebook Business to build a retailer collaboration campaign to help bolster the launch of the AW collection. By running localised paid ads through each retailer's social account we were able to target new audiences that align with UW, whilst simultaneously supporting the retailers' reach, awareness and sell-through.
Across nine retailers the ads had a reach of over 215,000, making 676,254 impressions and 10,762 link clicks—all with a cost-per-click of just £0.21. 
Getting the Most out of a Mailing List
As a brand with a dedicated following, it's only right that Universal Works have a regular newsletter to keep their customers up to date with everything they've got going on. Whilst email was something they already did, as email marketing specialists, we worked with the brand to get more out of their mailing list—building a new template and outlining best practices. 
We transferred their subscribers from Mailchimp over to Drip, cross referencing with subscriber preferences to make sure everything was just right, before creating a welcome flow of automated emails for new sign ups. These custom newsletters were created to highlight some of the great stuff done by Universal Works, and give the new subscribers a taste of what they'd be receiving.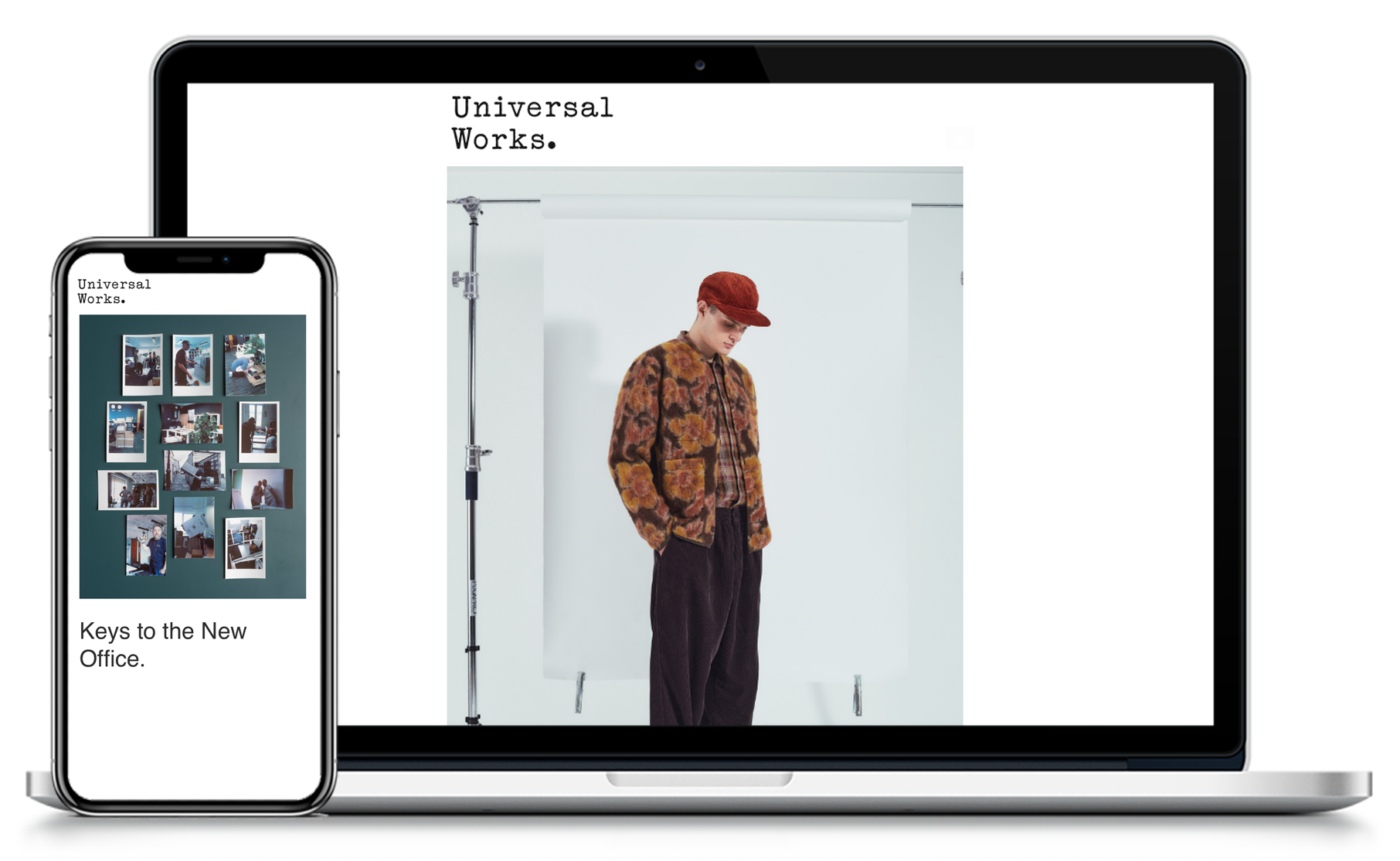 The Story So Far
Since we started working with Universal Works their mailing list has almost trebled—with an open rate that's regularly well over 50%. The site has seen a huge increase in visitors too, and monthly ad impressions are up by 1420% since July 2020. Our ads are incredible effective—and so far this year they've had an average ROAS of 11.39. 
Beyond the numbers, we've built a strong foundation for clever, respectful digital marketing that compliments this highly-renowned brand—with plenty more projects planned together for the coming season.
Looking to grow your Shopify store? Get in touch.